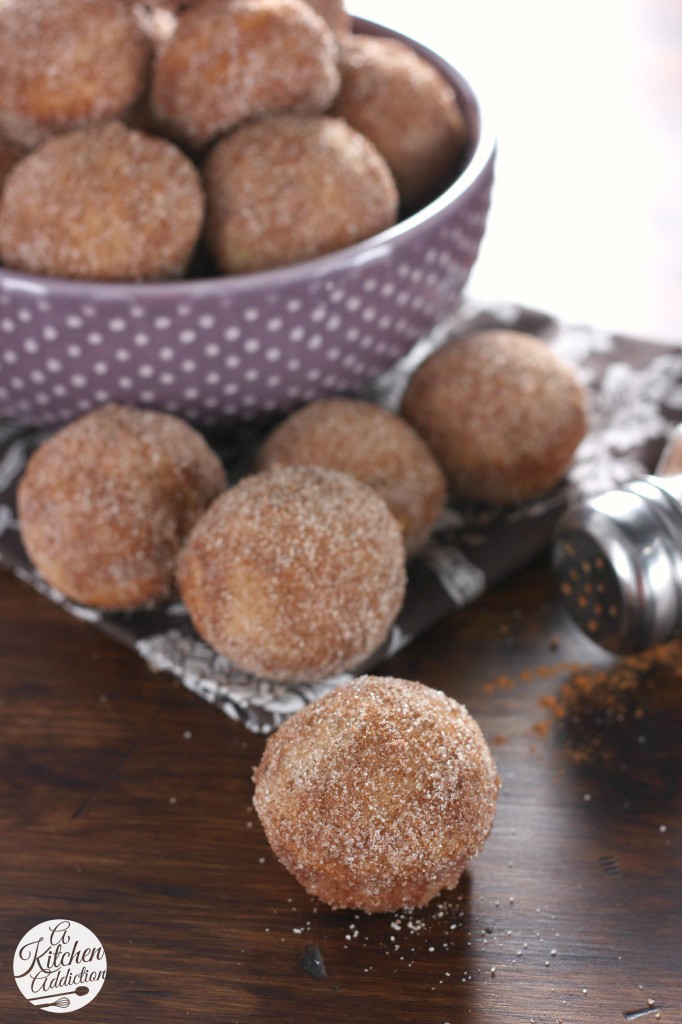 It's been cold around here lately. As in below zero actual temp or windchill for the last I don't know how many days. So what did we do this weekend? Trek across a frozen lake to hike on a snow covered island. It was nice to get out and enjoy the sunshine.
That was until we turned around and started trekking back to the house into the winds that were causing the crazy wind chills. I didn't have my face covered well enough, apparently, because I ended up with a light case of windburn on my cheeks.
Now I look like I've been somewhere warm soaking up the sun. (As if. . .)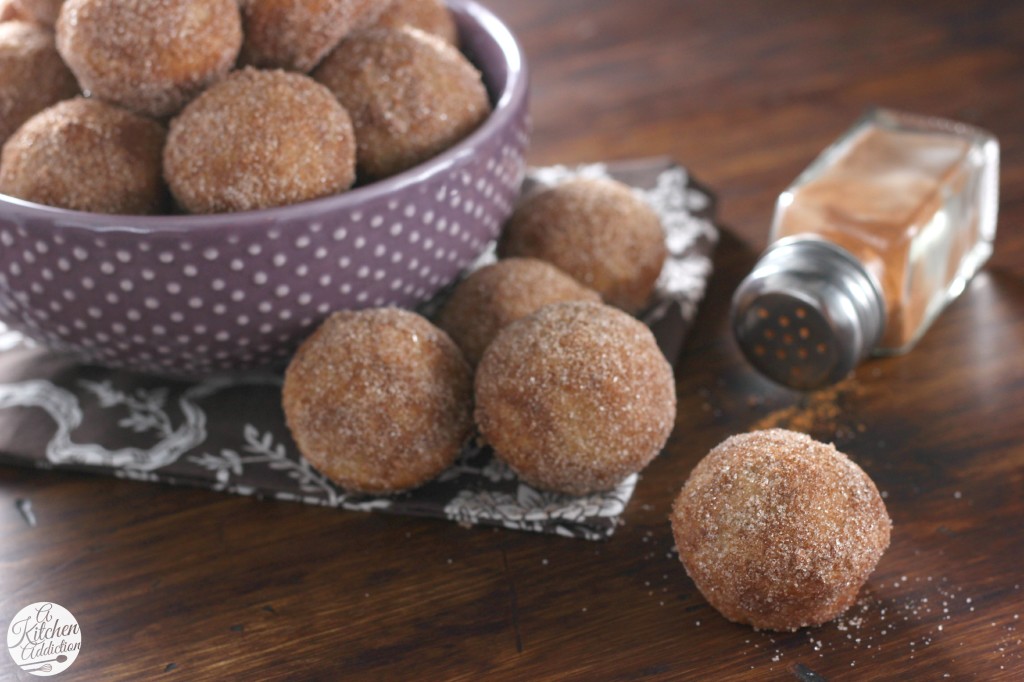 What does that have to do with cinnamon sugar chai donut muffins? Not a whole lot, except that while I was trudging back into the wind all I could think about was how I wanted a hot cup of chai with a couple of these chai donut muffins.
Warm drinks and cinnamon sugar coved spicy muffins are the perfect combination to combat the cold. (Or if you're currently in a warm place soaking up the sun, I suppose you can enjoy these donut muffins with your favorite iced drink!)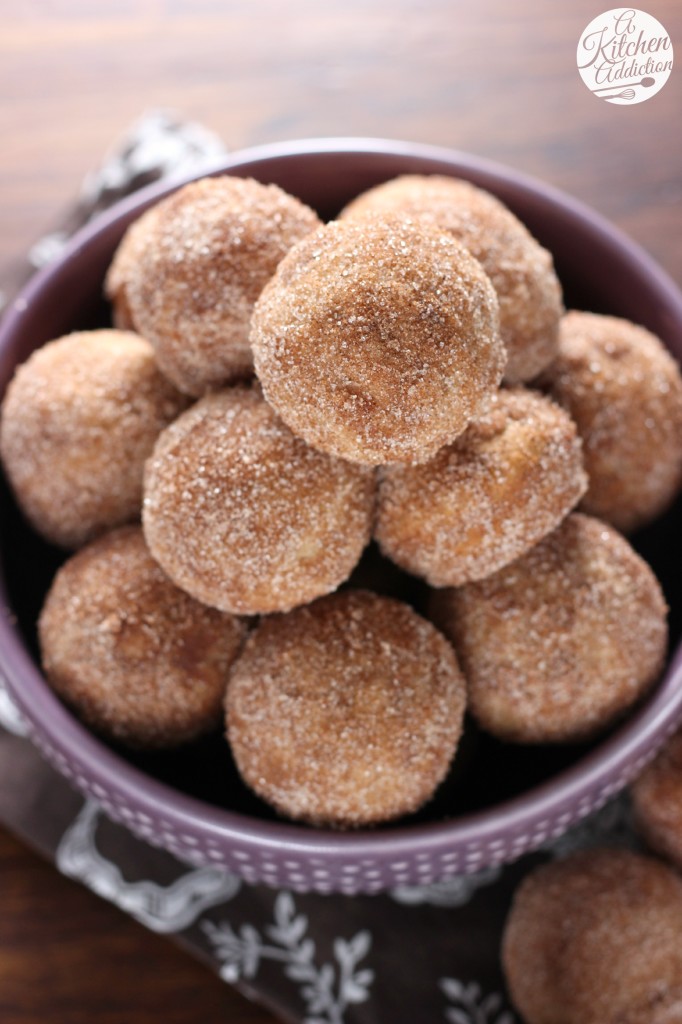 If you've never had a donut muffin before, you'll realize that you've been missing out! They are super easy to make and taste amazing. All you have to do is scoop your donut batter into a mini muffin tin and they'll bake up into soft, tender little donut muffins.
Dip them in melted butter and roll them in cinnamon sugar to finish them off. So, excuse me while I go grab a large fleece blanket, a hot cup of chai and a few of these cinnamon sugar donut muffins!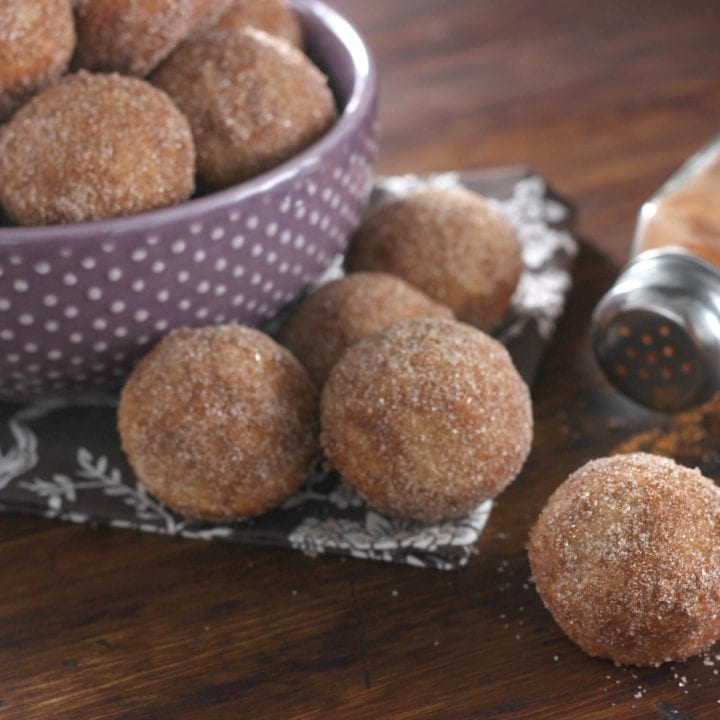 Cinnamon Sugar Chai Donut Muffins
Yield:
36 mini donut muffins
Ingredients
For the Muffins
2 C all-purpose flour
1 1/2 tsp baking powder
1/4 tsp baking soda
1/2 tsp salt
1/3 C sugar
1/3 C brown sugar
1 tsp cinnamon
1/2 tsp nutmeg
1/4 tsp ginger
1/4 tsp allspice
1/4 tsp cardamom
1/8 tsp cloves
1/8 tsp white pepper, optional (Add this for that traditional spiciness of chai)
1/3 C butter, melted and cooled
1 C milk
For the Cinnamon Sugar Topping
1/4 C sugar
1 tsp cinnamon
3 tbsp butter, melted
Instructions
Preheat oven to 375. Lightly spray a mini muffin tin with non-stick cooking spray.
In a large bowl, whisk together flour, baking powder, baking soda, salt, sugars, and spices.
Stir in butter and milk. Mix until just combined.
Spoon batter into prepared muffin tin (I like to use a cookie scoop). Fill about 3/4 full. I used about a tablespoon of batter per cup.
Bake for 5-7 minutes or until edges just start to turn golden brown. Move to a wire rack to cool.
Stir together sugar and spices. Dip tops of muffins in melted butter, then dip in sugar mixture. Repeat with remaining donut muffins.
Notes
If you want to roll the entire donut muffin in the cinnamon sugar as pictured, you will need to double the ingredients for the topping.
Recommended Products
As an Amazon Associate and member of other affiliate programs, I earn from qualifying purchases.