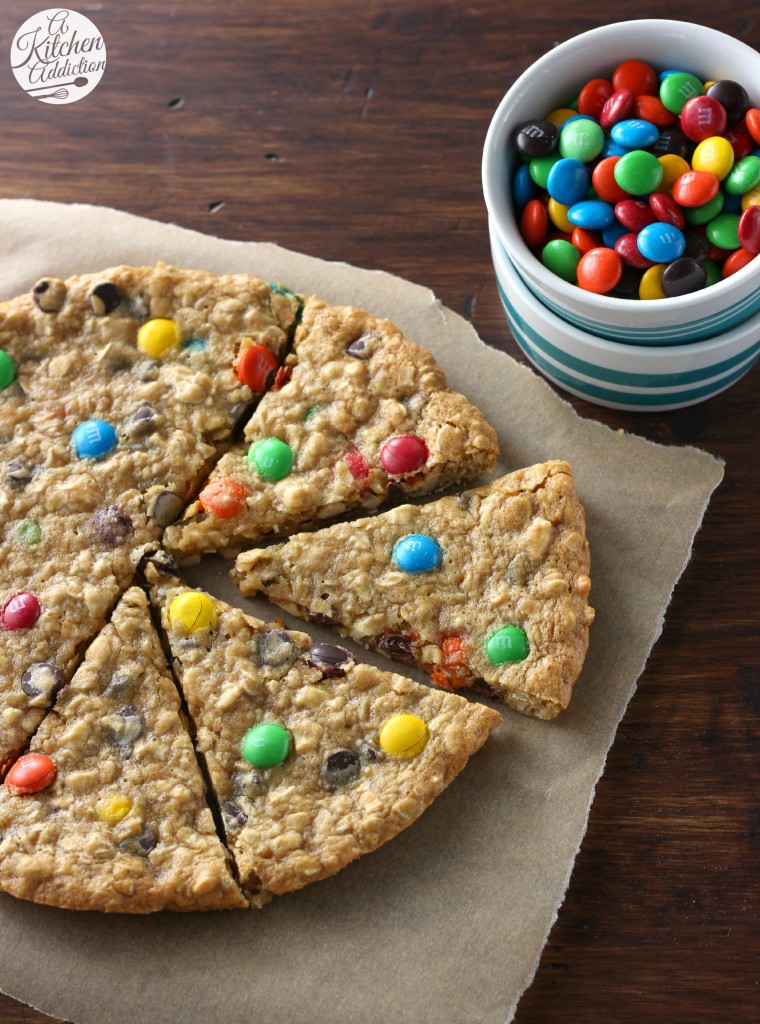 How do you feel about having to wait less than 30 minutes before biting into a warm, gooey cookie? How about a warm, gooey cookie that is relatively healthy? If you are impatient and like to indulge without going overboard (like me!), you have to give this recipe a try! When I first saw a recipe for granola cookie wedges that claimed to be on the lighter side, I was both intrigued and a little skeptical. But, of course, I had to give it a try.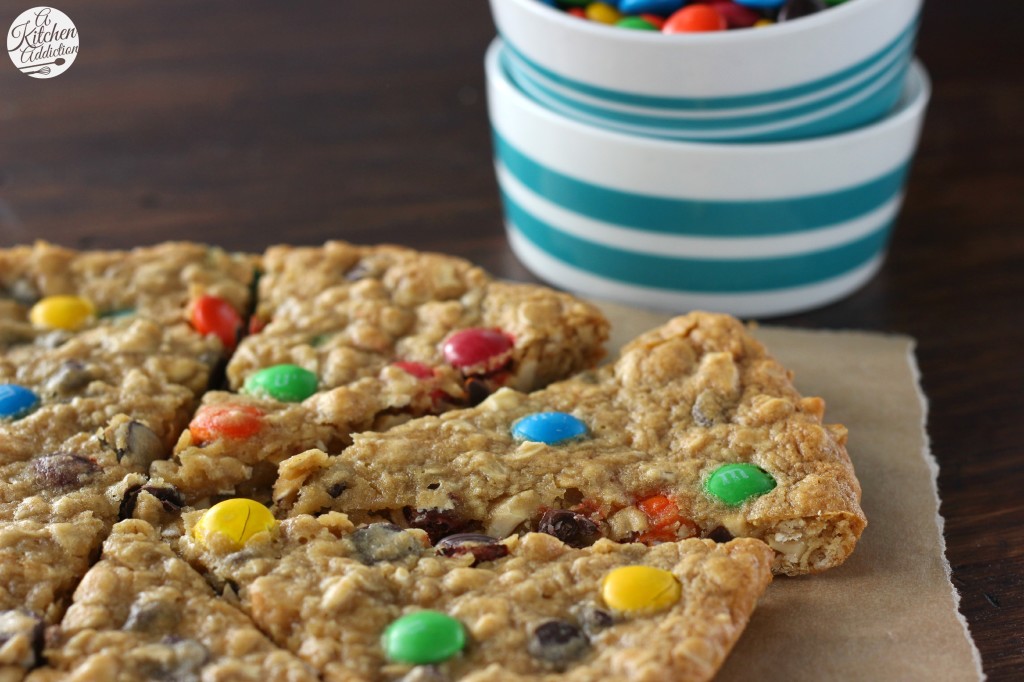 With a few tweaks and changes in ingredients, I made a giant cookie that can satisfy your chocolate cookie craving without taking up your precious time or without eating lots of refined sugars and fats. Chocolate chips, a sprinkling of M&M's, cashews, and oats give the cookie the hearty, granola taste. White whole wheat flour, honey, and egg whites make this delicious cookie lighter than your average cookies.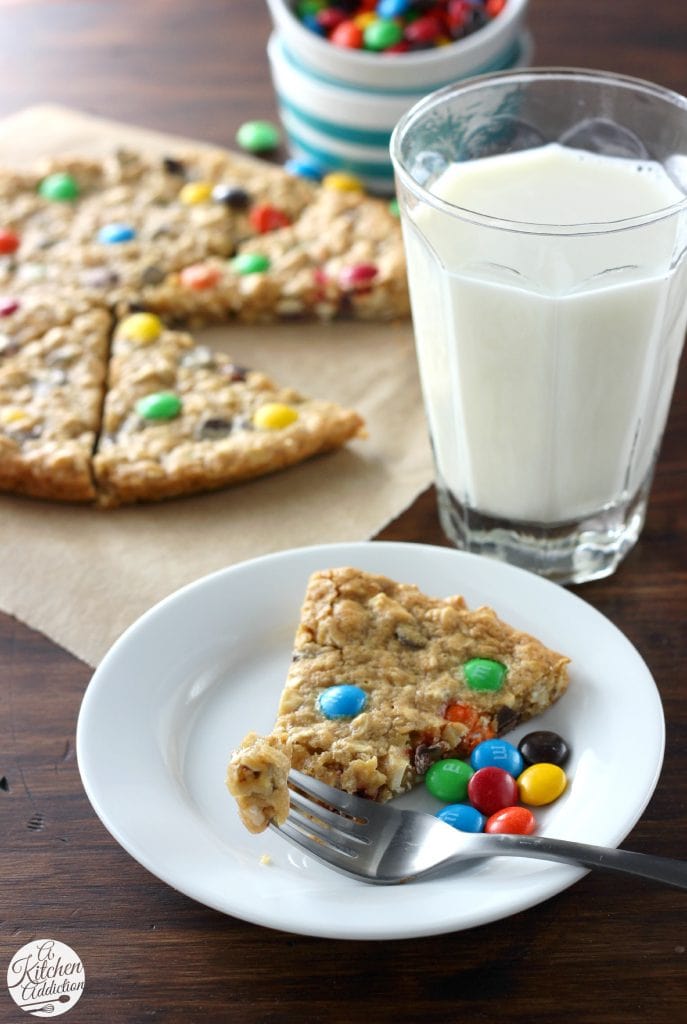 Instead of making them into individual cookies, spread the cookie batter into the bottom of a pie plate (why have I never tried this before?!). After it's done baking, it's up to you to decide if you'll cut the giant cookie into wedges or just dig in with a fork! No judging here!
Healthier Granola Cookie Wedges
Author:
Ingredients
1/4 C honey
3 tbsp olive or canola oil
1 large egg white
1/4 tsp vanilla extract
1/2 C white whole wheat or all-purpose flour
1/2 C regular oats
2 tbsp brown sugar
1/4 tsp baking soda
1/4 tsp salt
1/4 C chopped cashews or other type of nut
2 tbsp chocolate chips
2 tbsp M&Ms
Instructions
Preheat oven to 350. Lightly spray a 9 inch pie plate with non-stick cooking spray.
In a small bowl, whisk together honey, oil, egg white, and vanilla extract.
In a large bowl, whisk together flour, oats, brown sugar, baking soda, and salt. Add wet ingredients to dry ingredients and stir until combined. Stir in cashews, chocolate chips, and M&Ms.
Spread batter into the bottom of prepared pie plate.
Bake for 12-15 minutes or until cookie turns golden brown.
This recipe is adapted from Cooking Light.