Today is a very important day. It's national coffee cake day! Okay, there are probably more reasons why it's an important day.
However, given my love for breakfast food (I promise we eat more than just breakfast food at our house, it just seems that way with all the breakfast related recipes I share!), I obviously couldn't let this day pass without celebrating! And what better way than to celebrate with peanut butter crumble coffee cake?!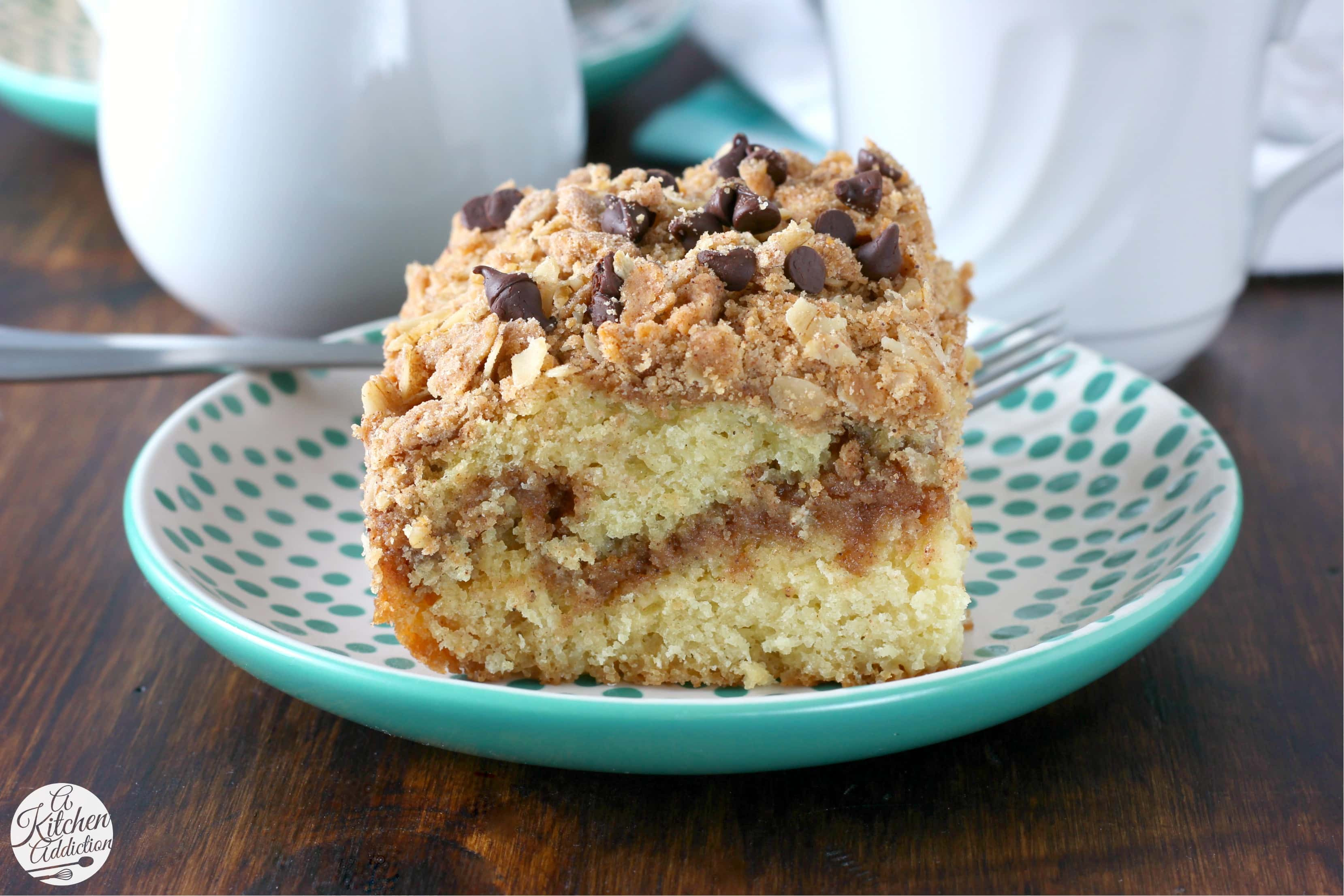 The base of this coffee cake is a classic vanilla, but it's anything but plain! Instead of the traditional cinnamon filling, this filling has the addition of brown sugar and peanut butter.
If you've ever had cinnamon peanut butter before, it tastes like that. Only better. Because it also has two kinds of sugar and butter added in!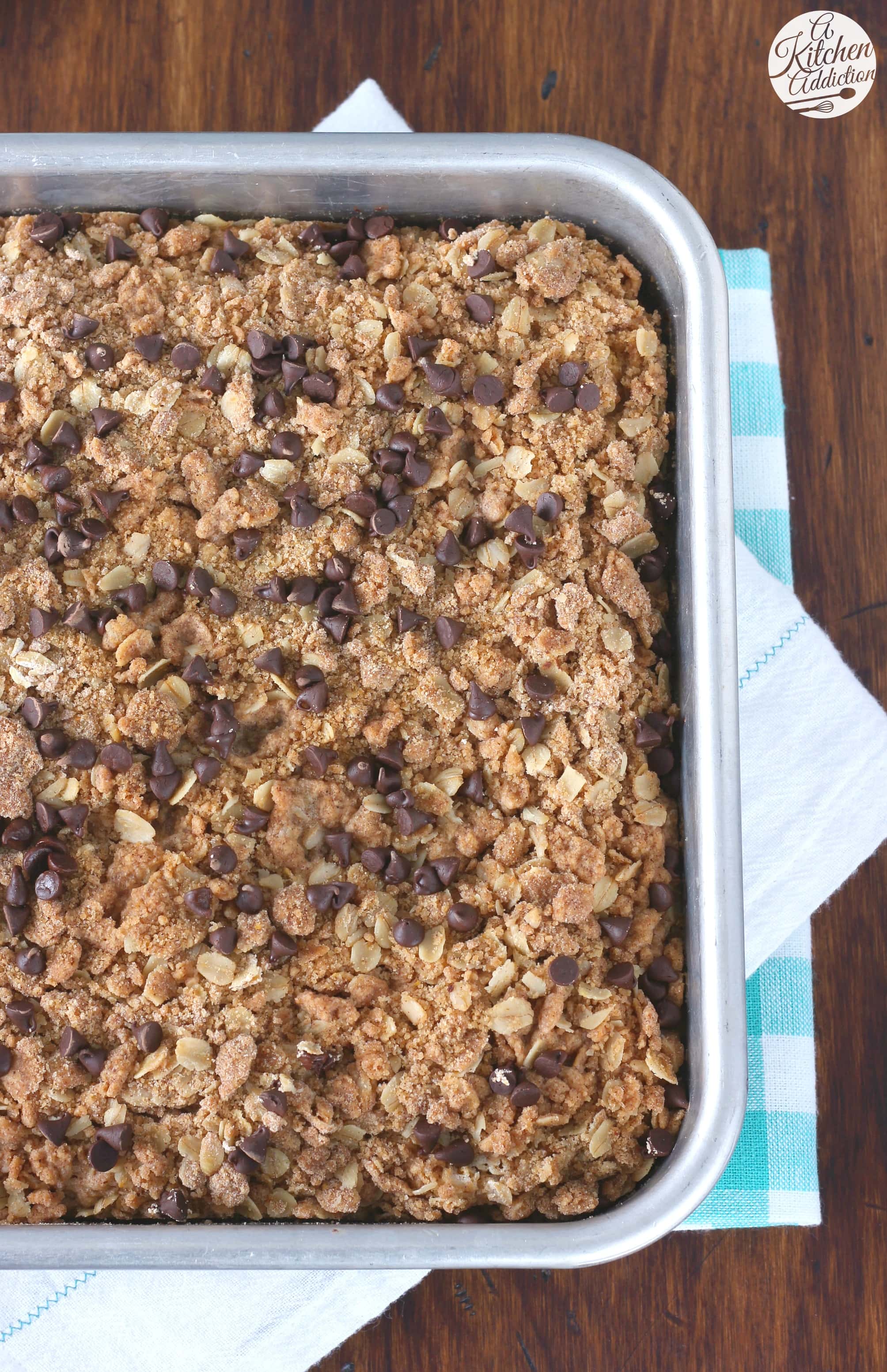 And because all good coffee cakes need a crumb/streusel topping, this coffee cake is no different and has a generous layer! Peanut butter and oats combine with a sprinkling of mini chocolate chips to give you that favorite peanut butter chocolate combination.
This coffee cake is sure to be a hit with everyone, that is, if you share!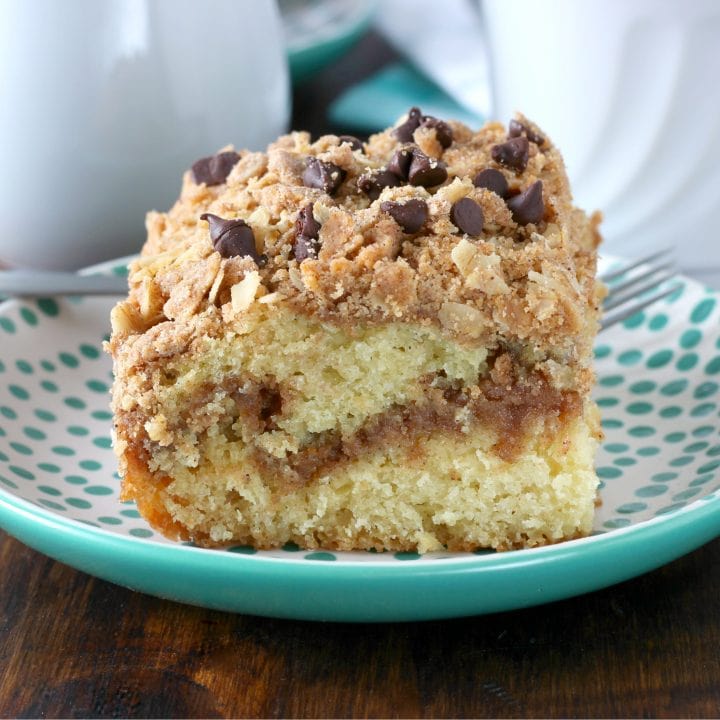 Peanut Butter Crumble Coffee Cake
Ingredients
For the Cake
2 C all-purpose flour or white whole wheat flour
1 tsp baking powder
1 tsp baking soda
1/2 tsp salt
1/2 C unsalted butter, softened
3/4 C sugar
2 eggs
1 1/2 C milk
1 1/2 tsp vanilla extract
For the Filling
1/4 C all-purpose flour
1/4 C brown sugar
2 tbsp sugar
1 1/2 tsp cinnamon
1 tbsp butter, softened
1 tbsp creamy peanut butter
For the Crumb Topping
1/2 C rolled oats
1/2 C all-purpose flour
3 tbsp brown sugar
1 1/2 tsp cinnamon
1/4 tsp salt
3 tbsp creamy peanut butter
1 tbsp butter, softened
2 tbsp mini chocolate chips
Instructions
Preheat oven to 350. Spray a 9x9 inch baking dish with non-stick cooking spray.
In a large bowl, whisk together flour, baking powder, baking soda, and salt. Set aside.
In the bowl of a stand mixer (or with an electric mixer in a large bowl), cream together butter and sugar. Beat in eggs until creamy. Carefully beat in milk and vanilla to combine.
Add dry ingredients to wet ingredients and stir until just combined. Set aside.
In a medium bowl to prepare the filling, whisk together flour, sugars, and cinnamon. Cut in butter and peanut butter until mixture resembles coarse crumbs.
Pour half of cake batter into prepared baking dish. Top with filling. Pour remaining batter over to the top.
In a medium bowl to prepare topping, stir together oats, flour, brown sugar, cinnamon and salt. Cut in peanut butter and butter until mixture resembles coarse crumbs. Sprinkle topping over the batter. Sprinkle mini chips on top.
Bake for 30-40 minutes or until toothpick inserted in the center comes out clean. Remove to a wire rack to cool.
Cut into pieces and serve.
Recommended Products
As an Amazon Associate and member of other affiliate programs, I earn from qualifying purchases.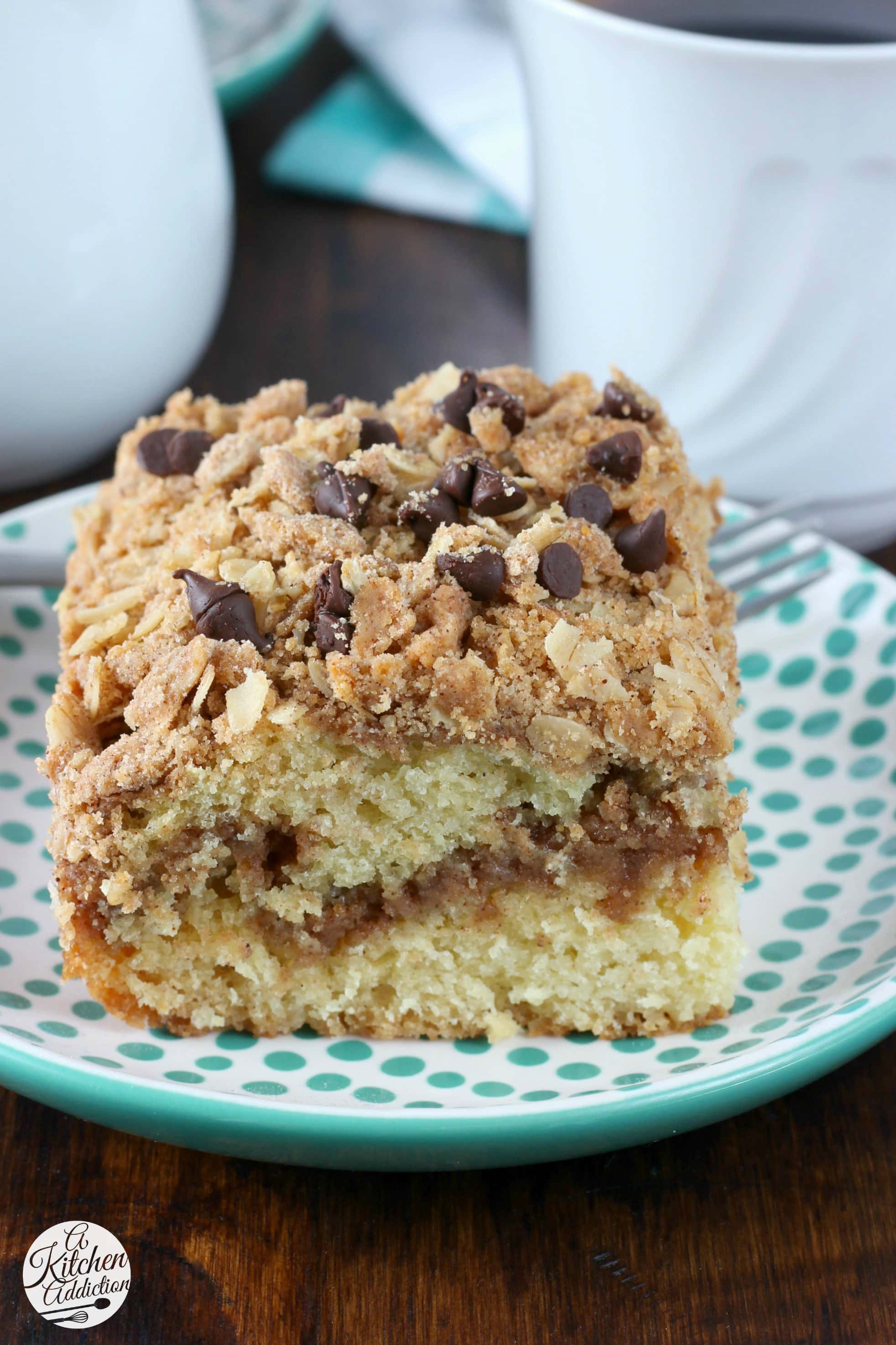 Check out 9 more coffee cake recipes!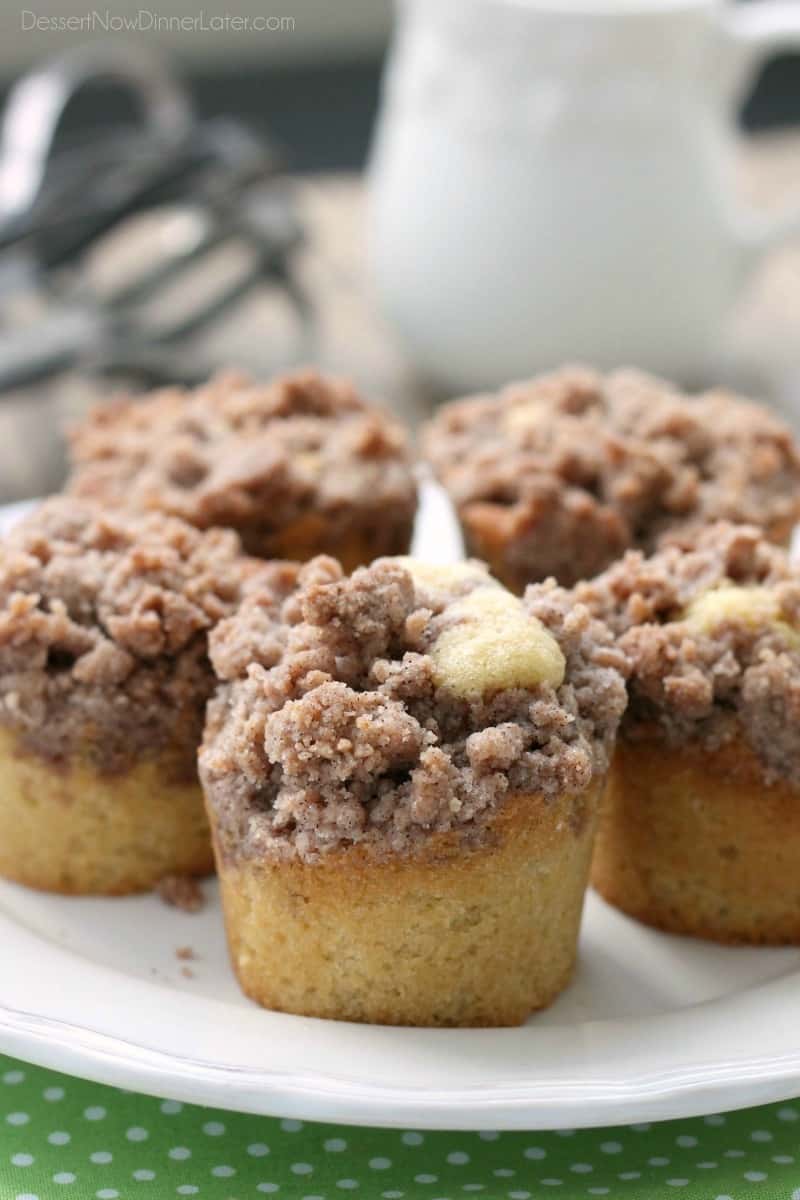 Coffee Cake Muffins / Dessert Now Dinner Later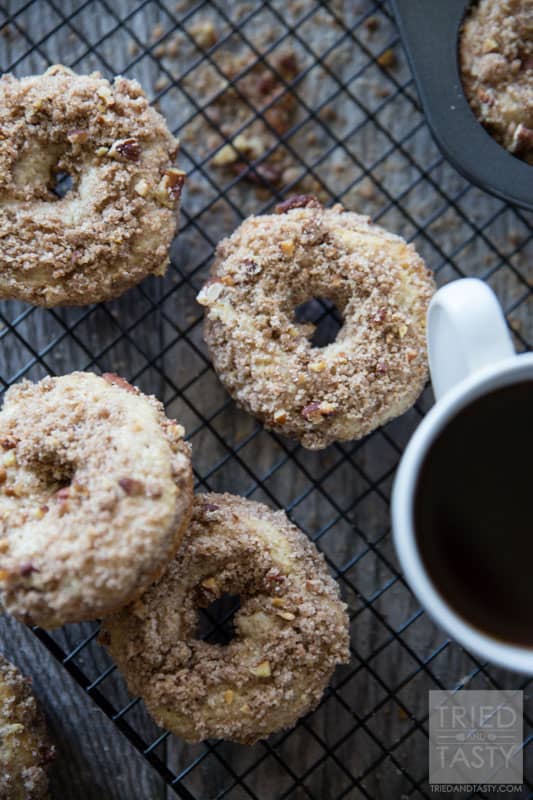 Baked Coffee Cake Doughnuts / Tried and Tasty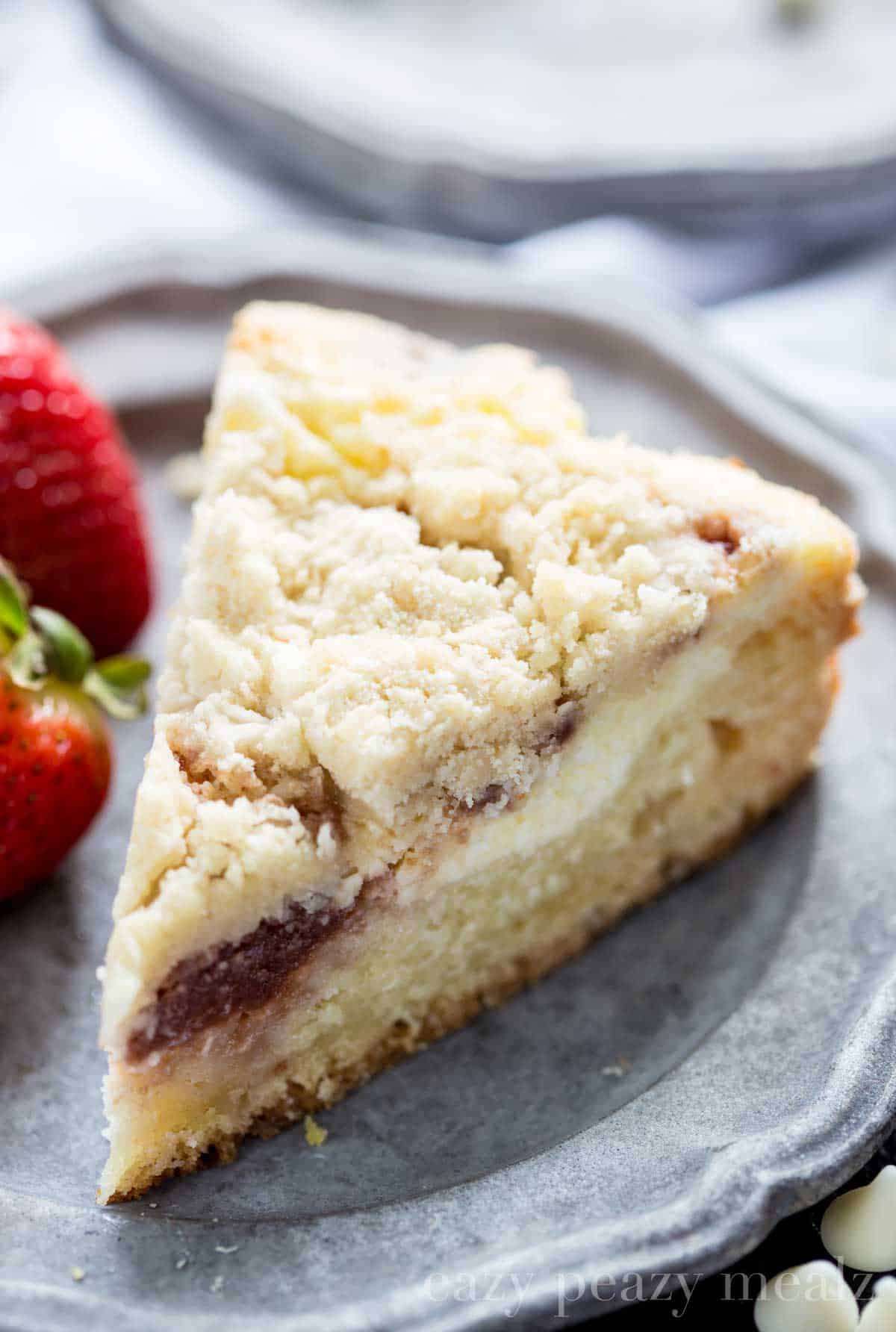 White Chocolate Strawberry Cream Cheese Coffee Cake / Eazy Peazy Mealz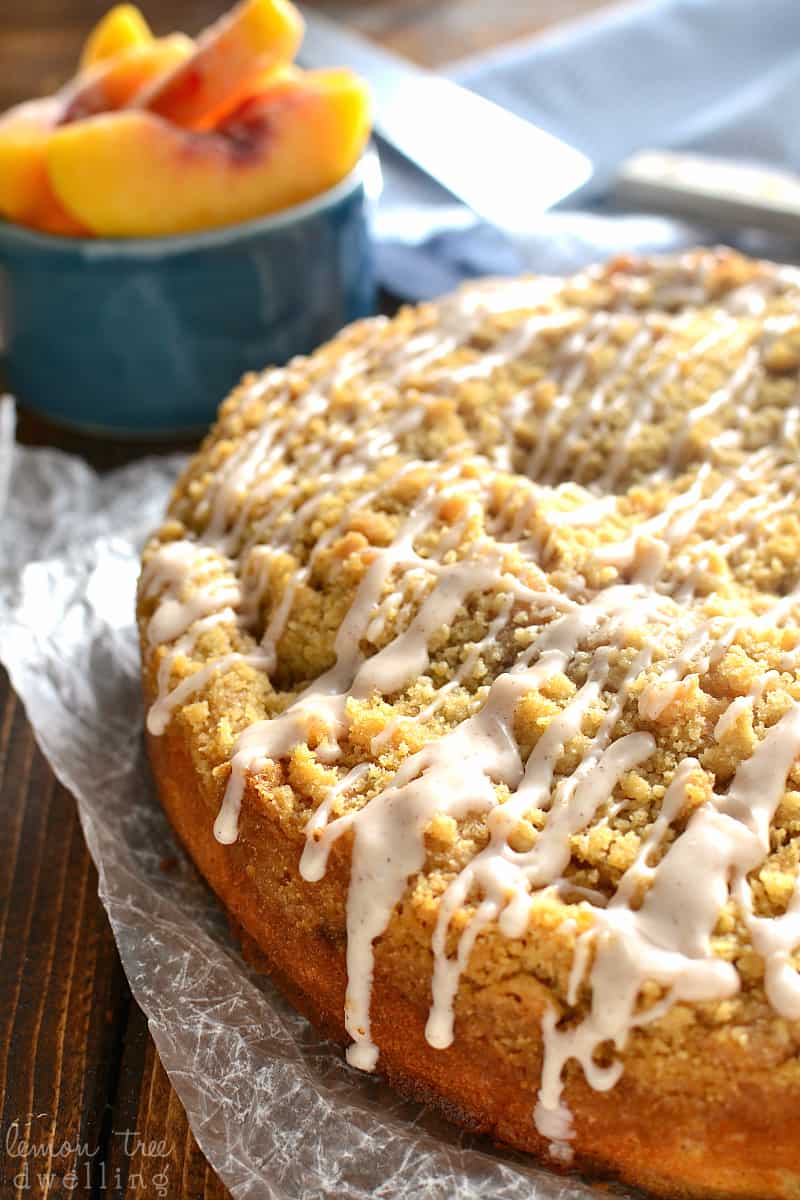 Peach Cobbler Coffee Cake / Lemon Tree Dwelling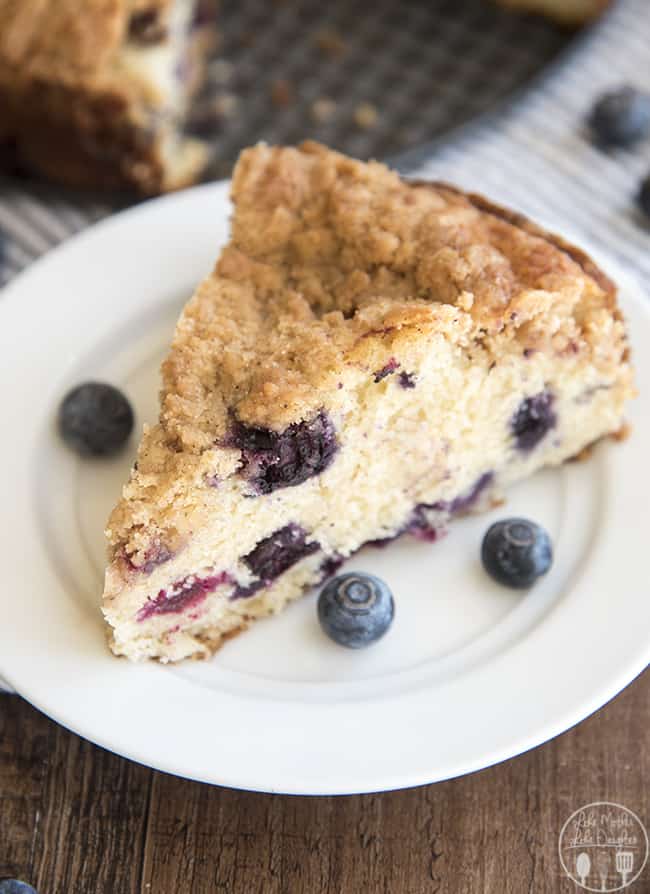 Blueberry Coffee Cake / Like Mother Like Daughter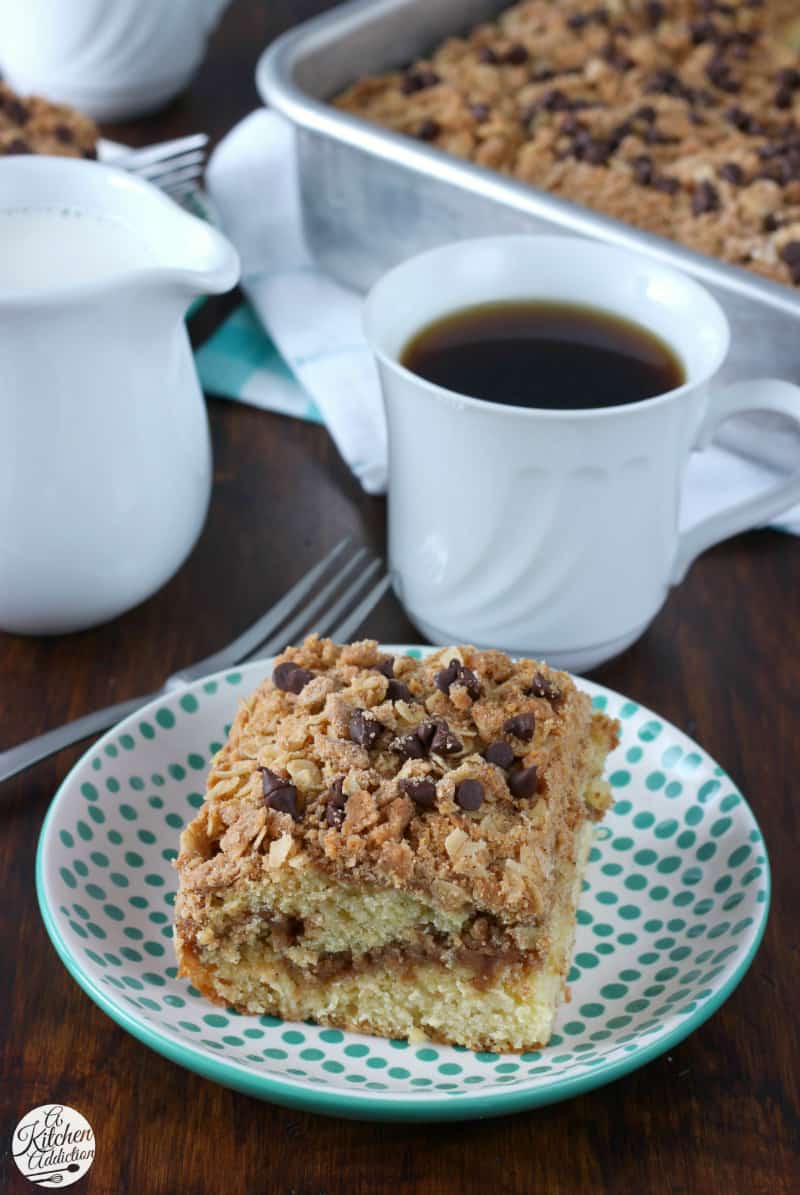 Peanut Butter Crumble Coffee Cake / A Kitchen Addiction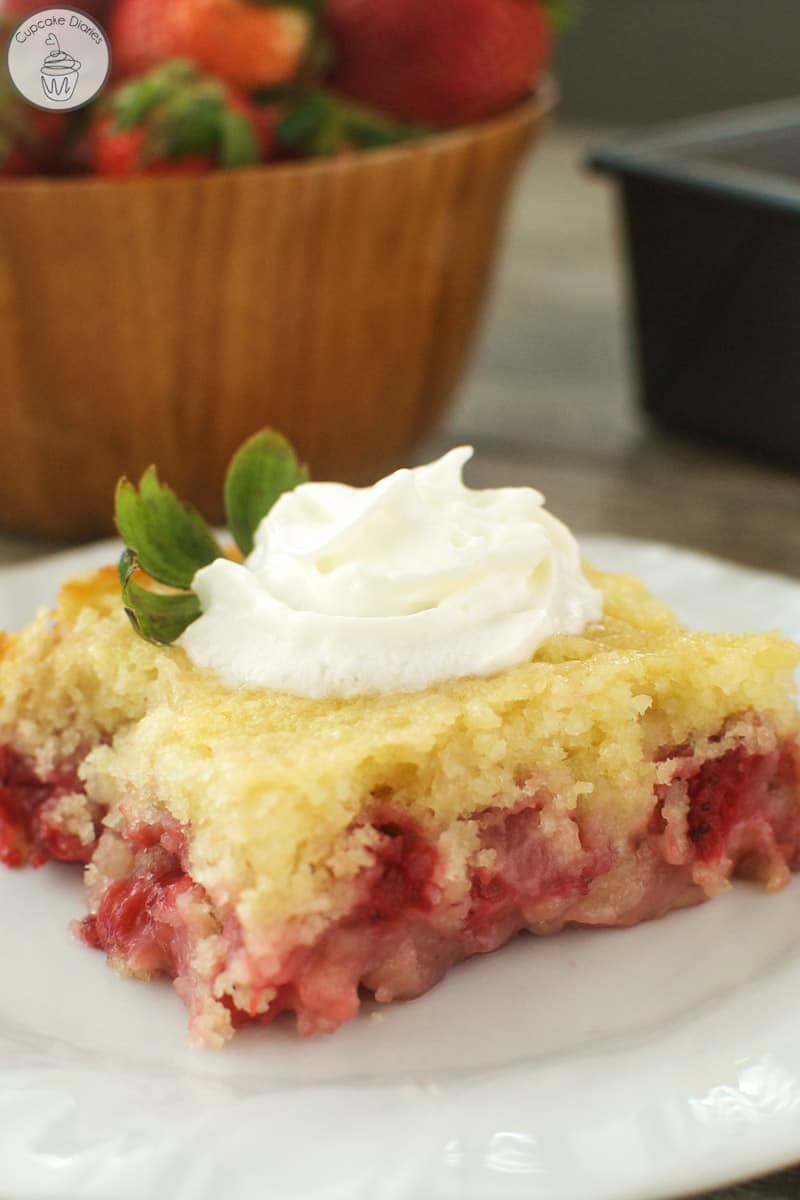 Strawberry Coffee Cake / Cupcake Diaries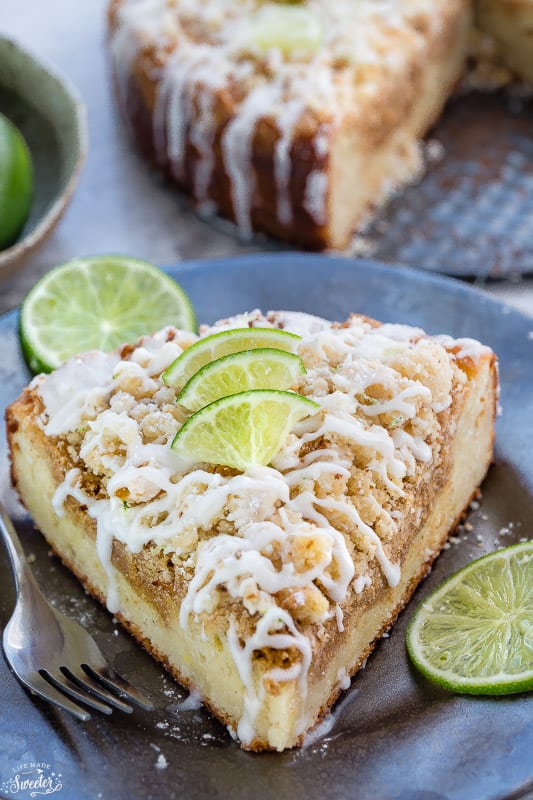 Key Lime Coffee Cake / Life Made Sweeter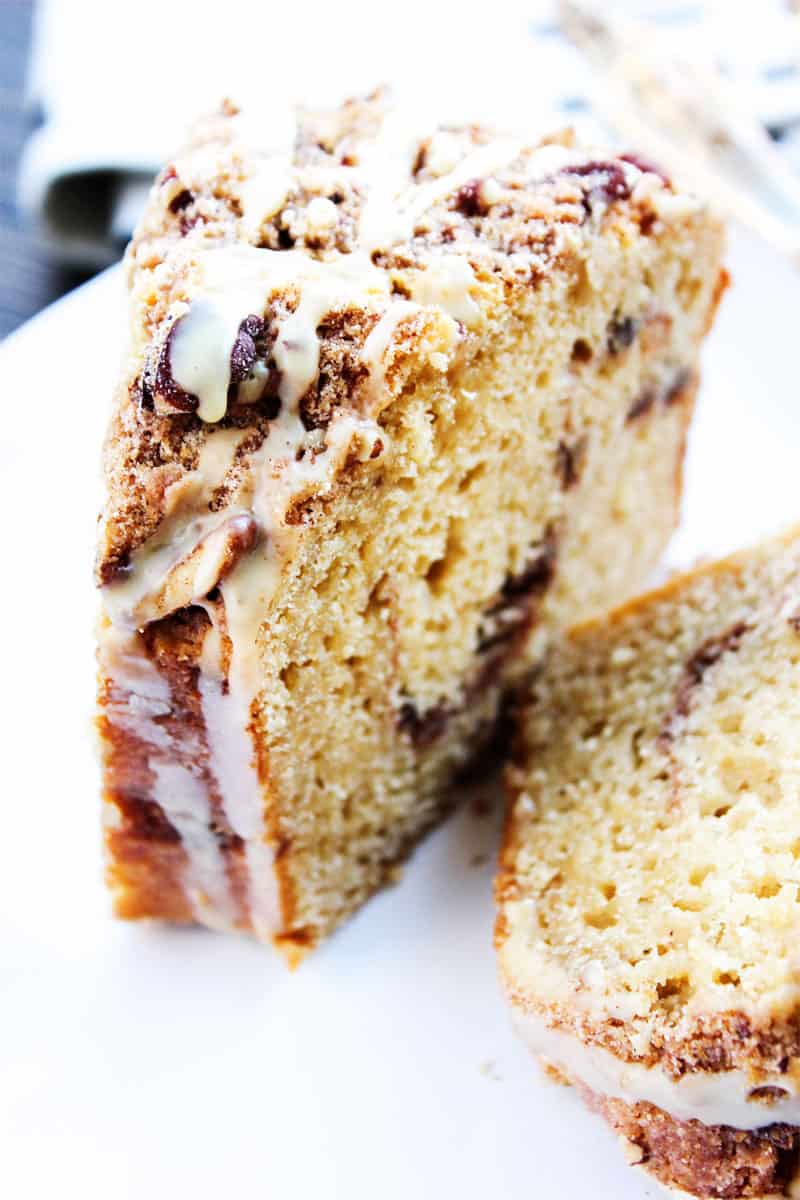 Maple Pecan Coffee Cake / A Dash of Sanity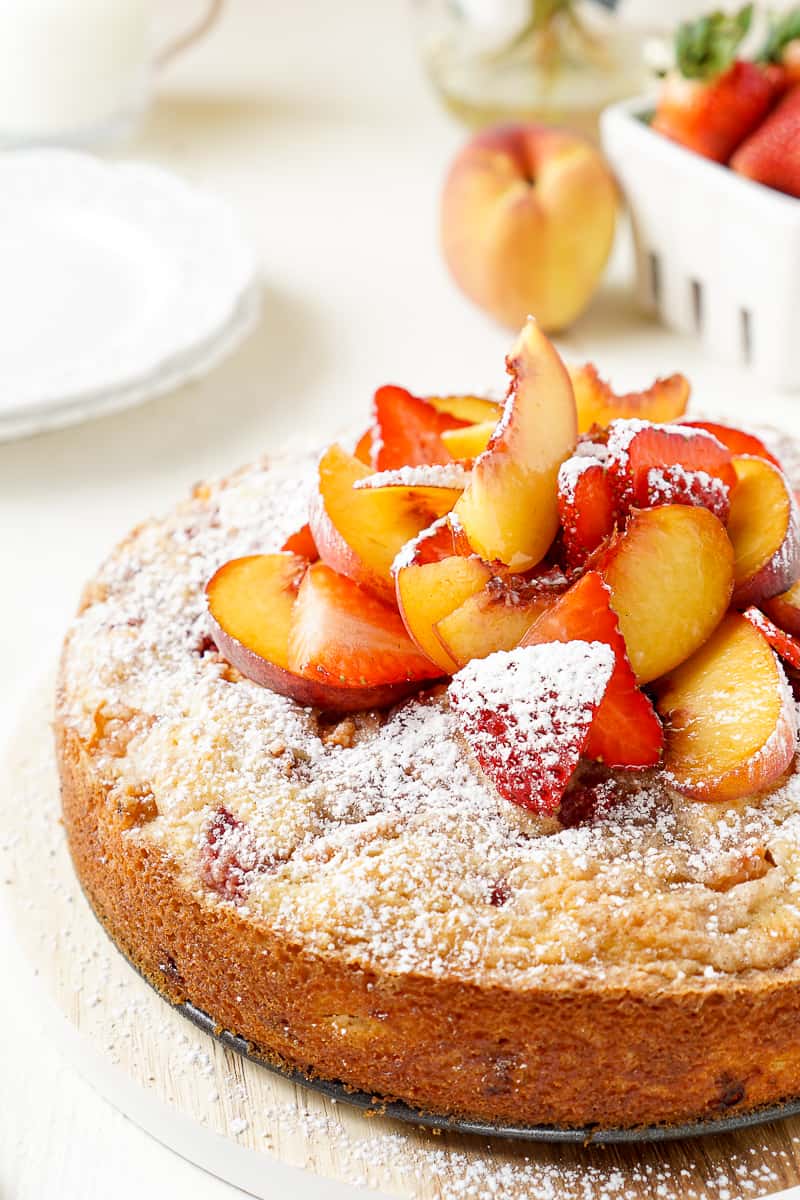 Strawberry Peach Coffee Cake / Sugar & Soul