This past week has been crazy both health and weather wise. It's snowed twice in the past week, and I have the kind of cold that you usually only get in the dead of winter!
And when it's cold, and you're not feeling the greatest (and you have frustrating hosting issues that lock you out of your site!), all you want is some comfort food. Enter this cinnamon chip banana bread baked oatmeal. Total comfort food in my book!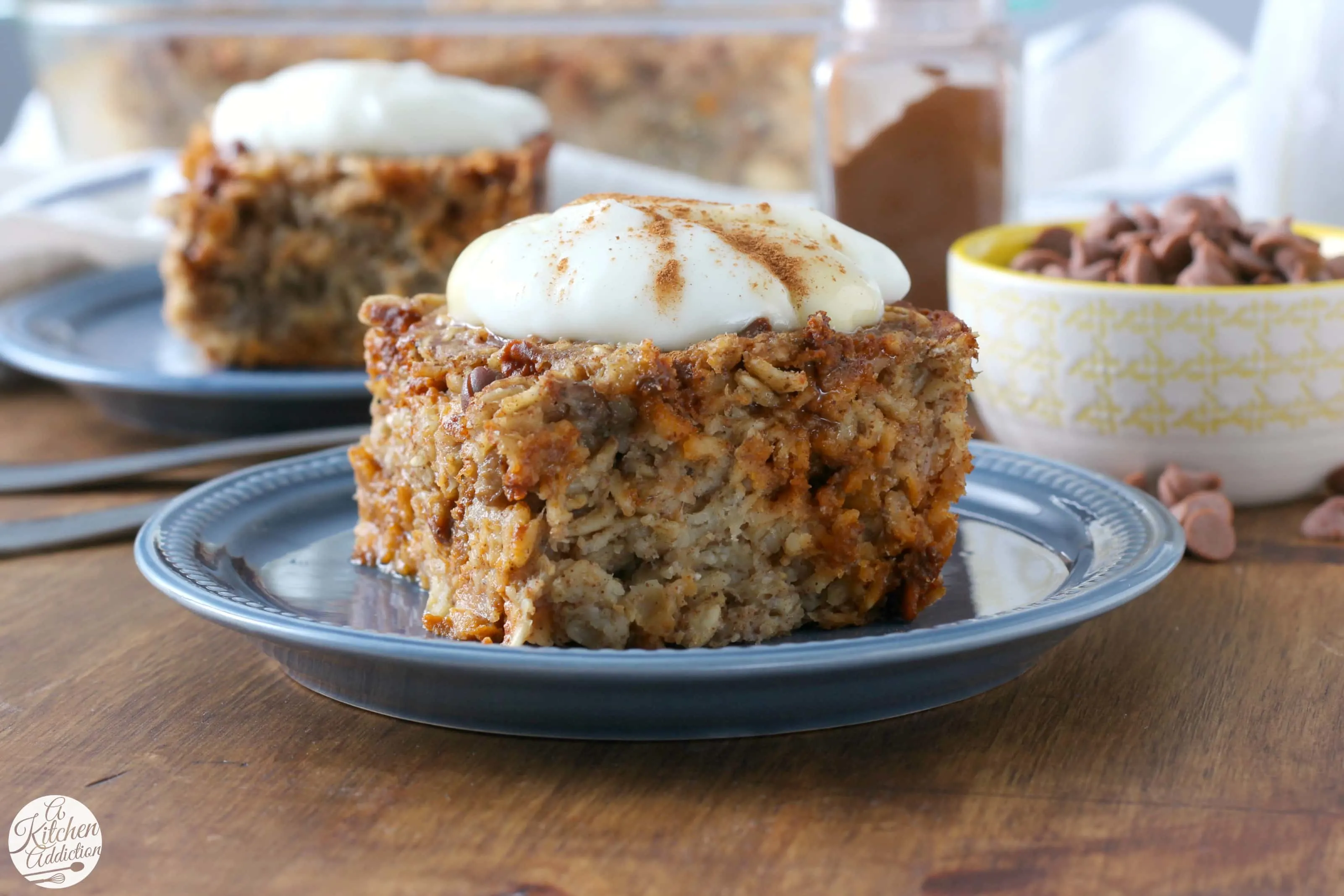 Does it really get much better than a fresh baked loaf of banana bread? The smell, the taste, the texture. It's all good. But sometimes you want something that you can turn into a meal, or at least feel good about just eating it as a complete meal!
You can do just that with this baked oatmeal! And I did. More than once.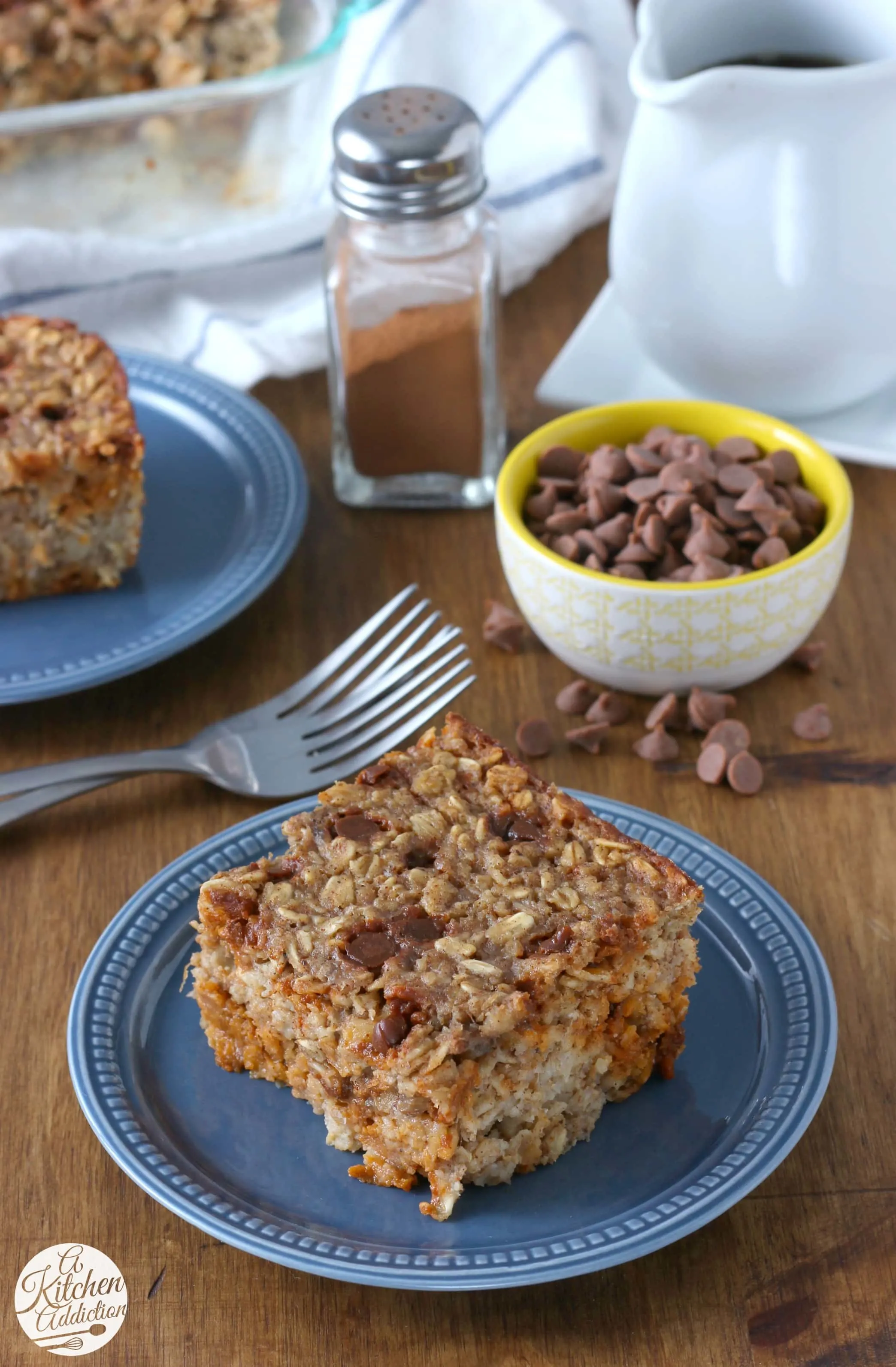 The cinnamon and nutmeg give you that classic banana bread taste and the oats and yogurt give you a nutritional boost. To bump up the sweetness, and the cinnamon flavor a bit, I tossed in some cinnamon chips.
If you like cinnamon chips, you know that it ended up being a good choice! This baked oatmeal makes a great breakfast, a convenient lunch, and even a comforting dinner!
Cinnamon Chip Banana Bread Baked Oatmeal
Author:
Ingredients
For the Oatmeal Bake
2 1/2 C rolled oats
2 tsp cinnamon
1 1/2 tsp baking powder
1/2 tsp salt
1/2 tsp nutmeg
1 1/2 C milk of your choice
1 C mashed ripe bananas
1/2 C vanilla or plain yogurt
2-4 tbsp honey or maple syrup (If your bananas aren't very ripe, you may want to add more sweetener.)
2 eggs
1/3 C cinnamon chips
Instructions
Preheat oven to 350. Spray an 8×8 or 9×9 inch baking dish with non-stick cooking spray.
In a large bowl, whisk together oats, cinnamon, baking powder, salt, and nutmeg.
In a separate bowl, carefully whisk together milk, mashed banana, yogurt, honey, and eggs. Add wet ingredients to dry ingredients and stir to combine. Stir in cinnamon chips.
Pour batter into prepared baking dish. Bake for 30-40 minutes, or until toothpick inserted in the center comes out mostly clean.
Remove to a wire rack to cool for at least 10 minutes. Serve.