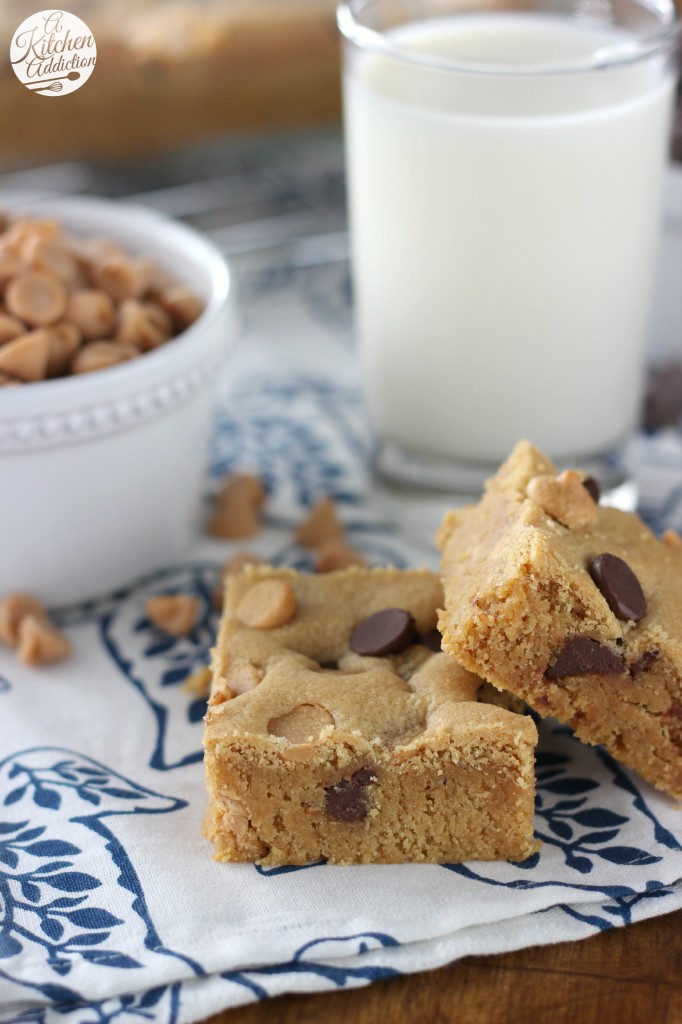 Sorry for the unplanned absence this week! I caught a crazy cold on Sunday, and it's been hanging on all week. Thanks to lots of fresh fruit, veggies, and, of course, Nyquil I seem to be getting better. I still sound kind of scary when I talk, but at least I'm coherent enough to write a post without worrying about what I'm saying! I feel bad for keeping this recipe from you longer than planned. These peanut butter chocolate malted cookie bars are just too good!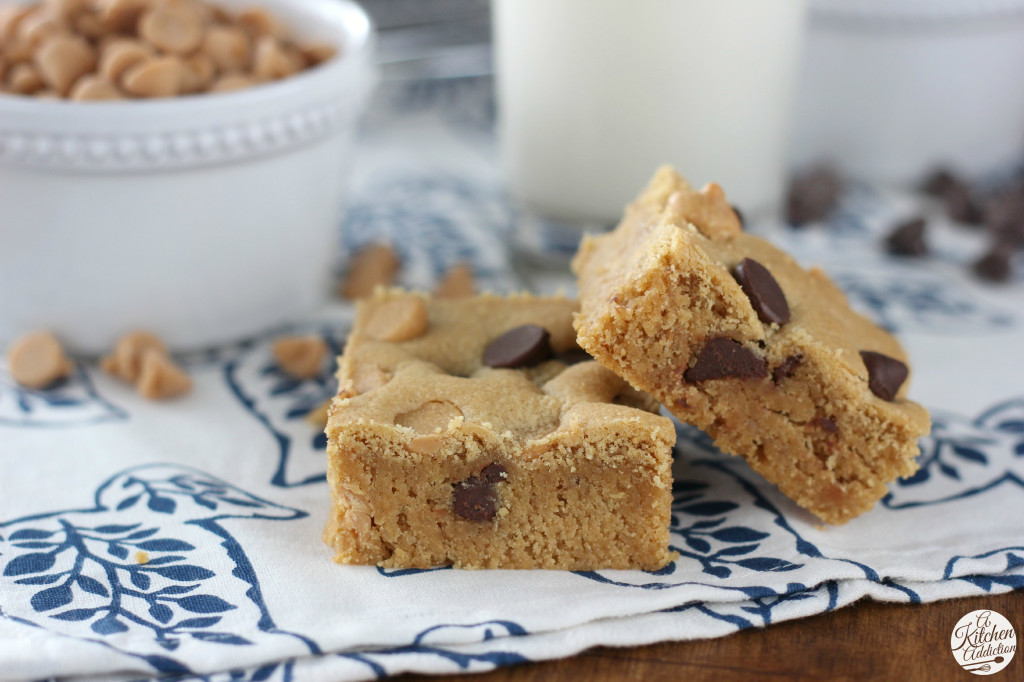 Quick, easy, and delicious. All things that make a dessert a winner. And these cookie bars fit that description! Like a lot of new recipes, these cookie bars came about as a cupboard purge. Do you have a container of malted milk powder that sits neglected in the back of your cupboards because you bought it to make malts one time and then completely forgot about it? Or am I the only one? Well, if you do, you can make these peanut butter chocolate malted cookie bars, too!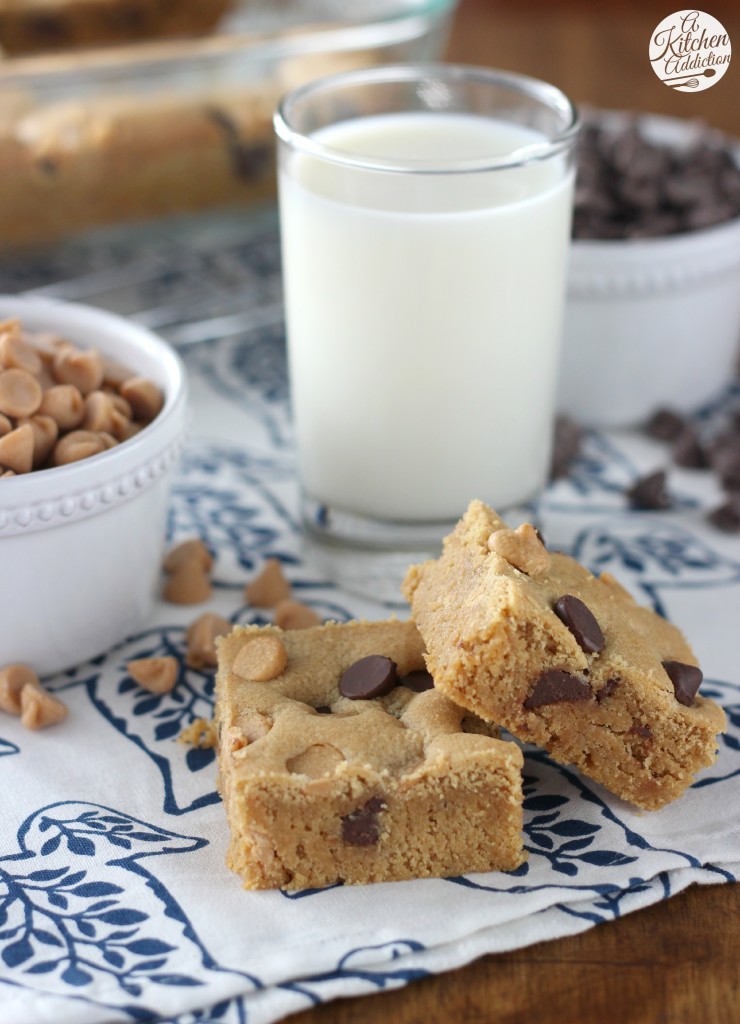 Soft, thick peanut butter cookie bars get an upgrade with malted milk powder, chocolate chips, and peanut butter chips. Make sure you don't over bake them. These bars are soft and cake-like, so they'll dry out if you bake them too long. Take them out just as they're starting to turn light golden brown, and you'll have warm, gooey perfection! Happy Friday!
Peanut Butter Chocolate Malted Cookie Bars
Author:
Ingredients
1/4 C unsalted butter, softened
1/3 C brown sugar
1/4 C sugar
1/2 C creamy peanut butter
1 egg
1 1/2 tsp vanilla extract
1 C all-purpose flour
1/2 C malted milk powder
1 tsp baking soda
1/2 tsp salt
1/2 C semi-sweet chocolate chips
1/4 C peanut butter chips
Instructions
Preheat oven to 350. Lightly spray an 8×8 inch baking dish with non-stick cooking spray.
In the bowl of a stand mixer, cream together butter and sugars. Add in peanut butter, egg, and vanilla extract and beat until creamy.
In a small bowl, whisk together flour, malted milk powder, baking soda, and salt. Add dry ingredients to wet ingredients and beat until combined. Stir in chocolate and peanut butter chips.
Spread batter into prepared baking dish. Bake for 13-15 minutes or until edges start to turn golden brown. Do not over bake.
Remove to a wire rack to cool. Cut into bars. Store leftovers in an airtight container.