Warm and hearty, this Peanut Butter Chocolate Chip Banana Bread Baked Oatmeal is filled with all the comforting flavors of banana bread and peanut butter with a smattering of chocolate! This baked oatmeal is perfect for making at the beginning of the week and reheating it for a convenient breakfast the rest of the week!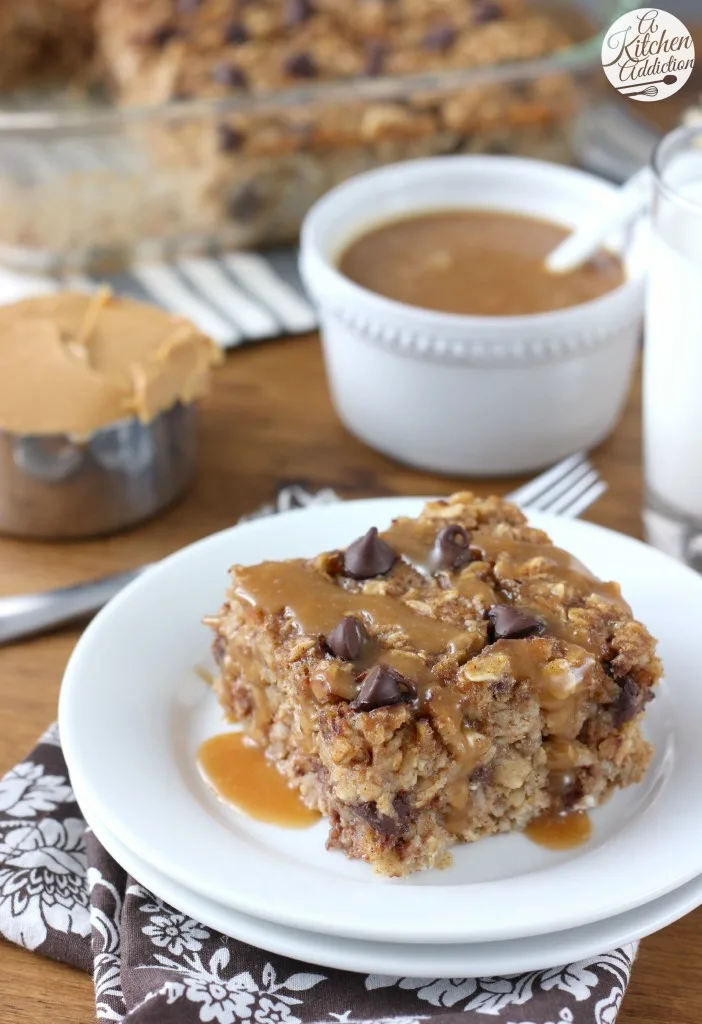 Schools are starting back up, and schedules are picking up for a lot of you making mornings more rushed. As life gets hectic, it's easy for us to skip the first meal of the day.
And that's sad, because breakfast food is so good! It's no surprise to you that I like good breakfast food, so I'm here to help you with your busy mornings!
One way to make your mornings easier, while still getting a nutritious breakfast, is to make this peanut butter chocolate chip banana bread baked oatmeal!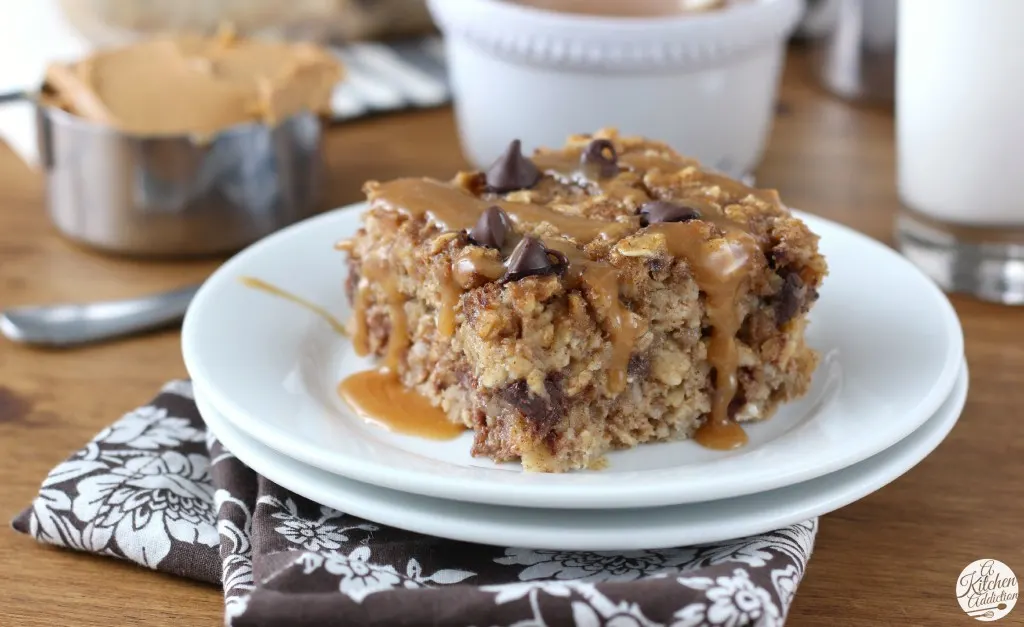 Like all good foods, this oatmeal bake starts with peanut butter. Or is that just me that thinks you can't go wrong with peanut butter?!
Add to the peanut butter some mashed banana, oats, cinnamon, and nutmeg and you have peanut butter banana bread made nutritious for breakfast!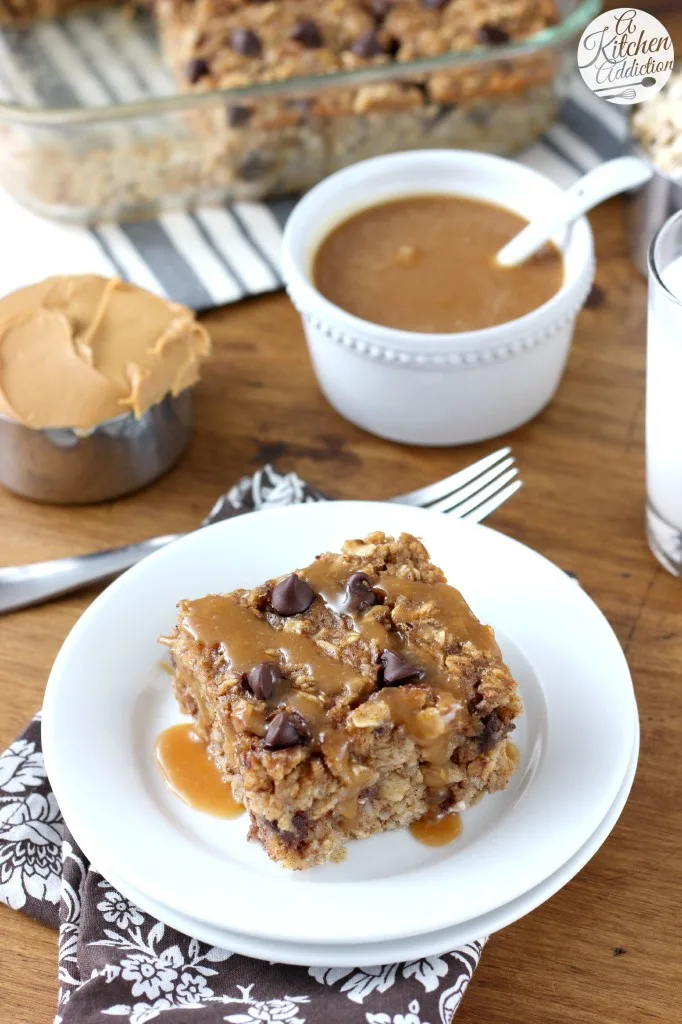 Throw in some chocolate chips for a bit of sweetness, and you have a breakfast that you won't be able to forget. To top off an already good combination of flavors, peanut butter maple syrup is drizzled over the top.
This oatmeal bake doesn't take long to throw together. Plus, it's great for reheating individual servings as you all rush out the door at different times in the morning!
Peanut Butter Chocolate Chip Banana Bread Baked Oatmeal
Ingredients
For the Oatmeal Bake
1/2 C creamy peanut butter
3-4 tbsp honey (If your bananas aren't very ripe, you may want to add more sweetener)
1 C mashed ripe bananas
2 eggs
1 1/2 tsp vanilla extract
1 1/2 C your choice of milk
2 1/2 C regular oats
2 tsp cinnamon
1 1/2 tsp baking powder
1/2 tsp salt
1/4 tsp nutmeg
1/3 C chocolate chips
For the Syrup
1/3 C maple syrup
2 tbsp creamy peanut butter
Instructions
Preheat oven to 350 degrees F. Spray an 8x8 inch baking dish with non-stick cooking spray.
In a medium bowl, whisk together peanut butter, honey, mashed bananas, eggs, and vanilla extract until well combined. Carefully whisk in milk.
In a large bowl, whisk together oats, cinnamon, baking powder, salt, and nutmeg. Add wet ingredients to dry ingredients and stir to combine. Stir in chocolate chips.
Pour batter into prepared baking dish. Bake for 25-35 minutes or until toothpick inserted in the center comes out mostly clean. (If you prefer a drier oatmeal bake, you'll want to bake it a few more minutes.)
Remove to a wire rack to cool for 10 minutes.
While oatmeal bake is cooling, prepare peanut butter maple syrup by whisking together maple syrup and peanut butter.
Cut oatmeal bake into pieces and drizzle syrup over the top.
Recommended Products
As an Amazon Associate and member of other affiliate programs, I earn from qualifying purchases.