This One Bowl Chocolate Zucchini Snack Cake is made with whole wheat flour and yogurt, but you'd never guess that with it's rich, chocolaty flavor! Put your plethora of zucchini to good use, and make this easy chocolate cake!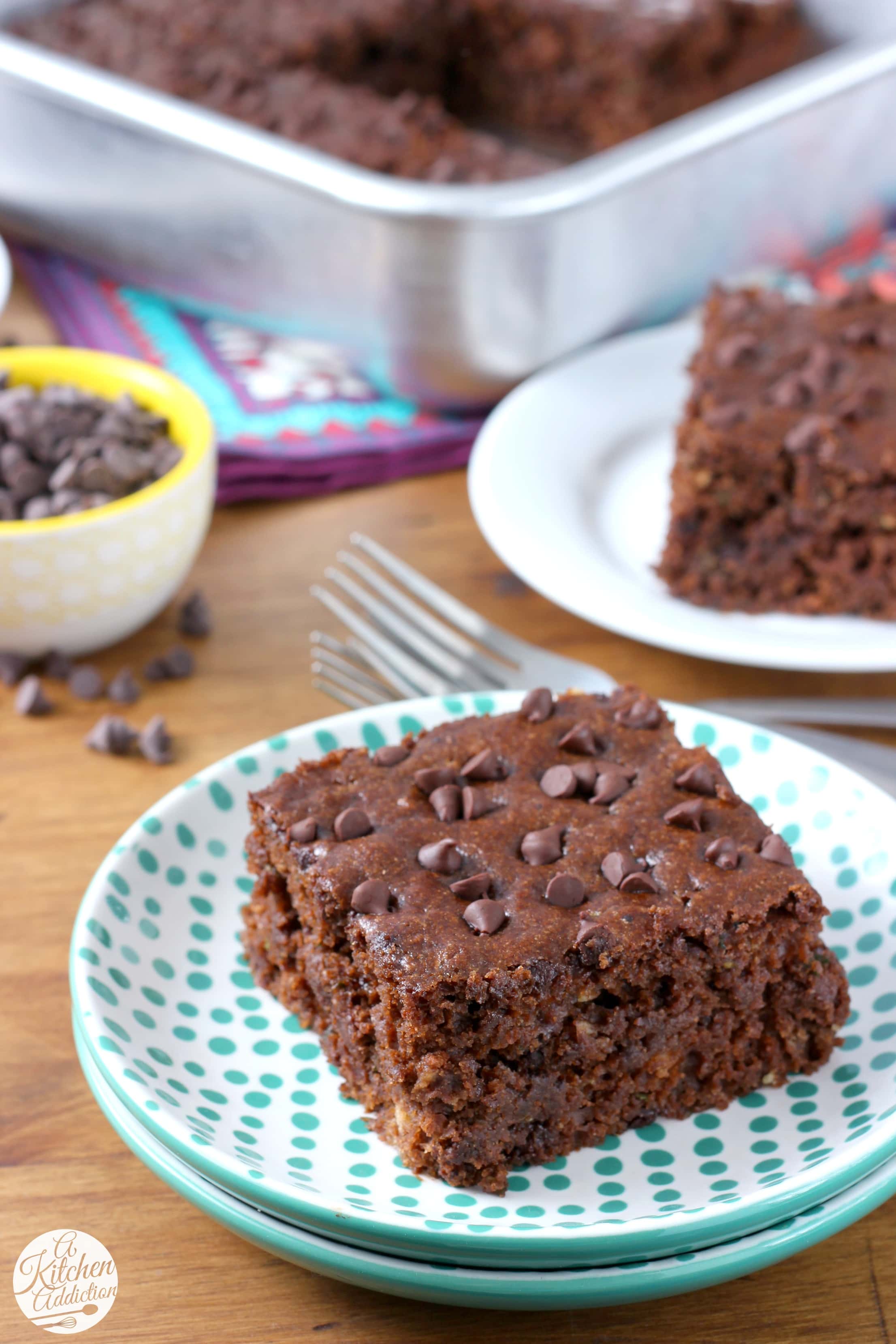 This summer is the first time that we've been able to have a garden of our own. And I have to say, it's been so nice! We just have to walk outside and grab whatever veggies and herbs we need for a particular meal. No need to run to the grocery store.
This is especially true when it comes to baking with zucchini. It always felt wrong to go buy zucchini to use in a recipe when it's so prolific! So, this year, it was nice to just grab the size zucchini that I needed when the urge to make this one bowl chocolate zucchini cake hit!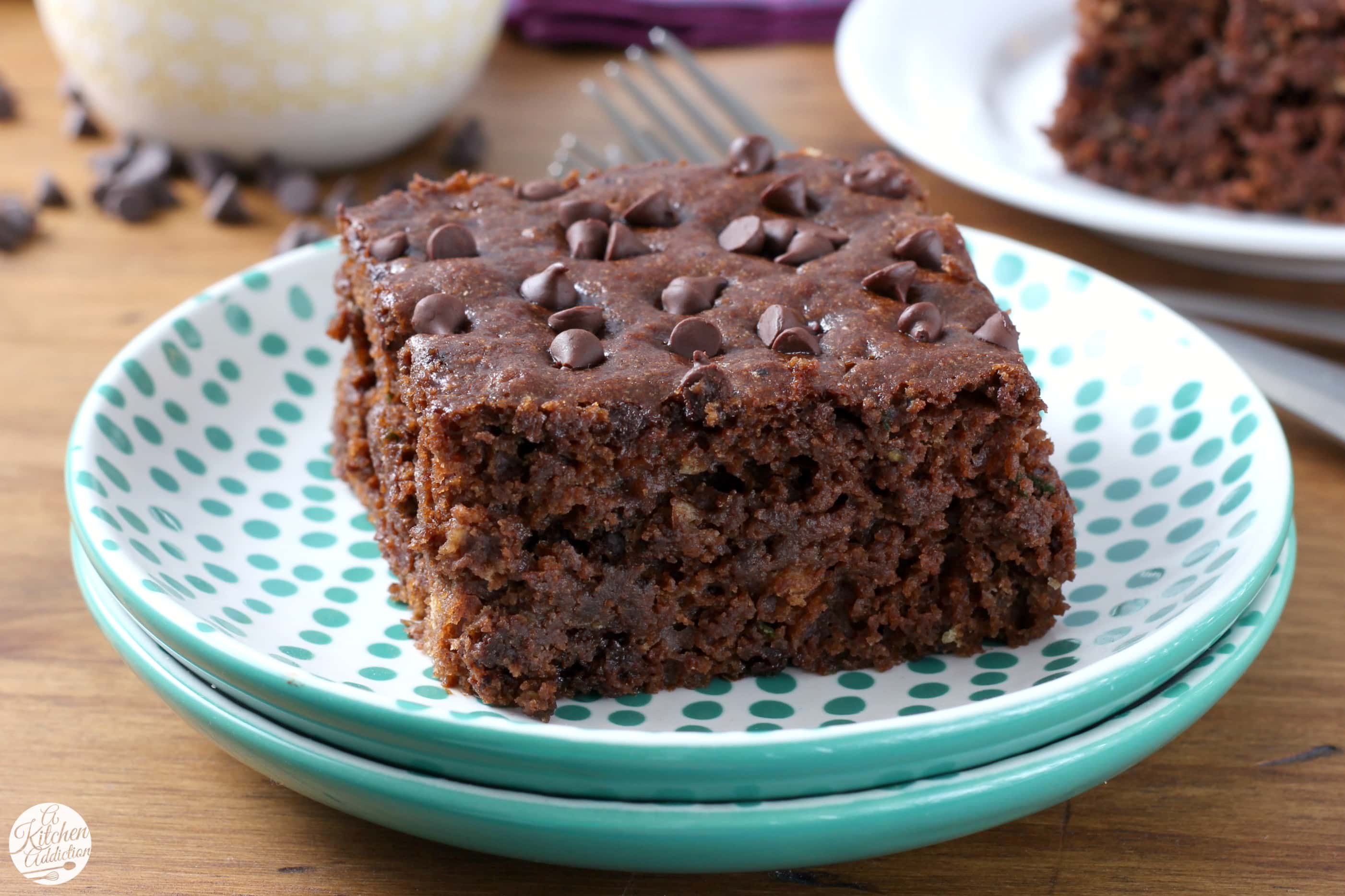 I don't remember anymore what the original source of this recipe is. I know that I started making a variation of this chocolate zucchini cake when I was in junior high.
From there the cake has morphed from using oil and all-purpose flour to experimenting with wheat flour, yogurt, applesauce, and honey.
Sometimes chocolate chips were thrown in. Sometimes not. It eventually ended up just being made with general measurements and whatever ingredients we had on hand!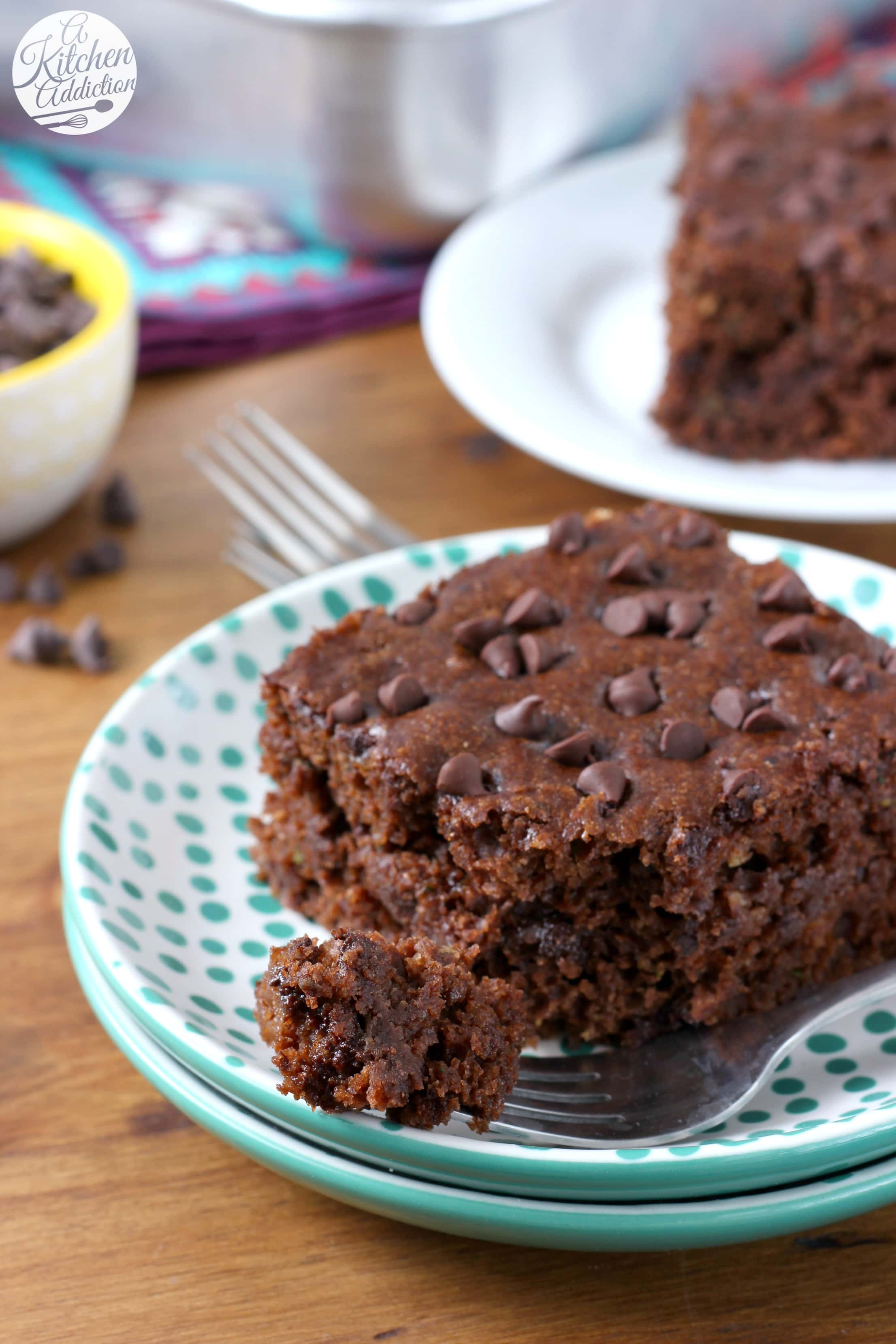 This recipe is one of the more common ways I make it. It's pared down to a 9×9 baking dish instead of a 9×13, because we don't need that much cake sitting around! However, if you have a bigger family, this recipe doubles easily!
With a smattering of mini chocolate chips throughout and sprinkled on top, this chocolate zucchini cake is rich, moist (sorry, but that's really the only word to describe it!), and loaded with chocolate!
If you're skeptical about zucchini being in a dessert, this cake will change your mind. You can even finely shred your zucchini, and not only will you not taste it, but you won't see it either!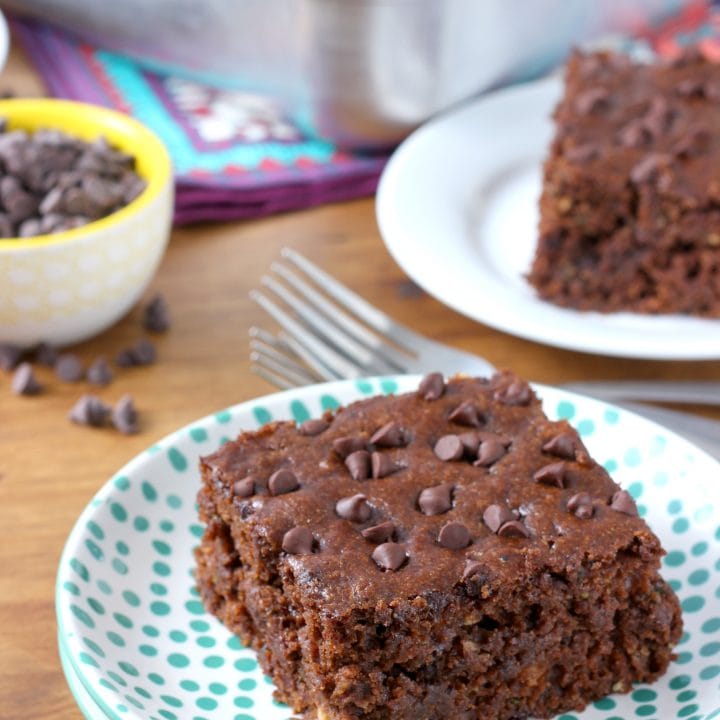 One Bowl Chocolate Zucchini Snack Cake
Ingredients
3/4 C sugar
1/2 C plain yogurt or low-fat sour cream
2/3 C low-fat buttermilk
1 egg
1 tsp vanilla extract
1 1/4 C white whole wheat flour or all-purpose flour
1/4 C unsweetened baking cocoa
1 tsp baking soda
1/2 tsp salt
1 C shredded zucchini
1/4 C mini chocolate chips + additional mini chocolate chips for garnish
Instructions
Preheat oven to 350. Spray a 9x9 inch baking dish with non-stick cooking spray.
In the bowl of a stand mixer, or a large bowl with an electric mixer, beat together sugar and yogurt until combined. Add in milk, egg, vanilla extract, and beat on low until just combined.
Add in flour, baking cocoa, baking soda, and salt. Beat together until just combined. Stir in shredded zucchini and mini chocolate chips. Spread batter into prepared baking dish.
Bake for 10 minutes. Remove from oven and sprinkle with mini chocolate chips, if desired. Return to oven and bake for an additional 10-15 minutes, or until toothpick inserted in center comes out clean.
Remove to a wire rack to cool.
Recommended Products
As an Amazon Associate and member of other affiliate programs, I earn from qualifying purchases.