All you need in order to have a batch of One Bowl Chocolate Chip Pumpkin Muffins in front of you are a bowl, a spoon, and 30 minutes!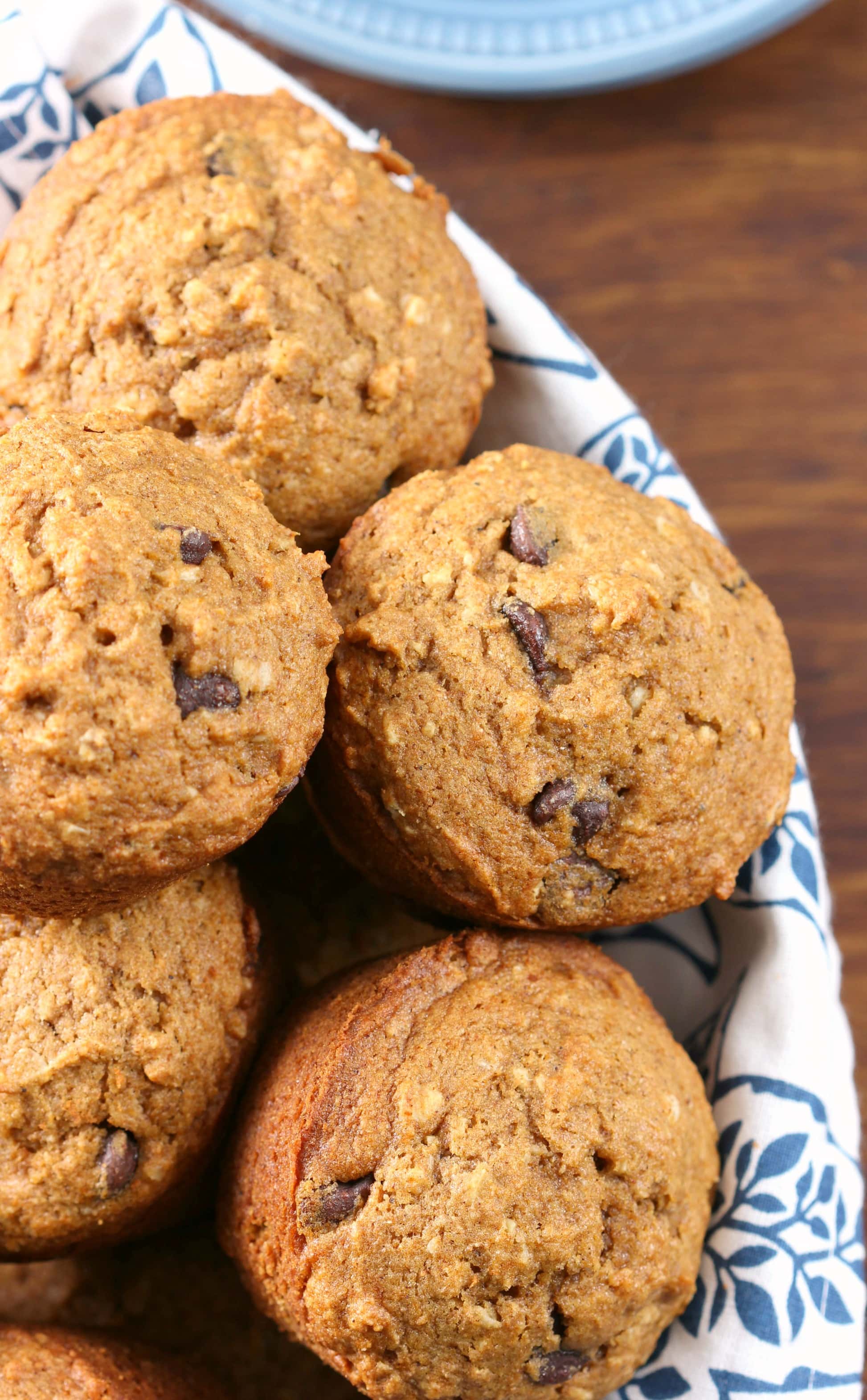 One last recipe before Thanksgiving! How's the menu and prep coming? You might have the big meal planned out, but do you have an idea of what you'll feed your hungry houseguests before the meal or if they're staying through the weekend, the rest of the weekend?
Don't worry I have you covered. Even if your schedule is full, you can still have time to make a batch of these one bowl chocolate chip pumpkin muffins!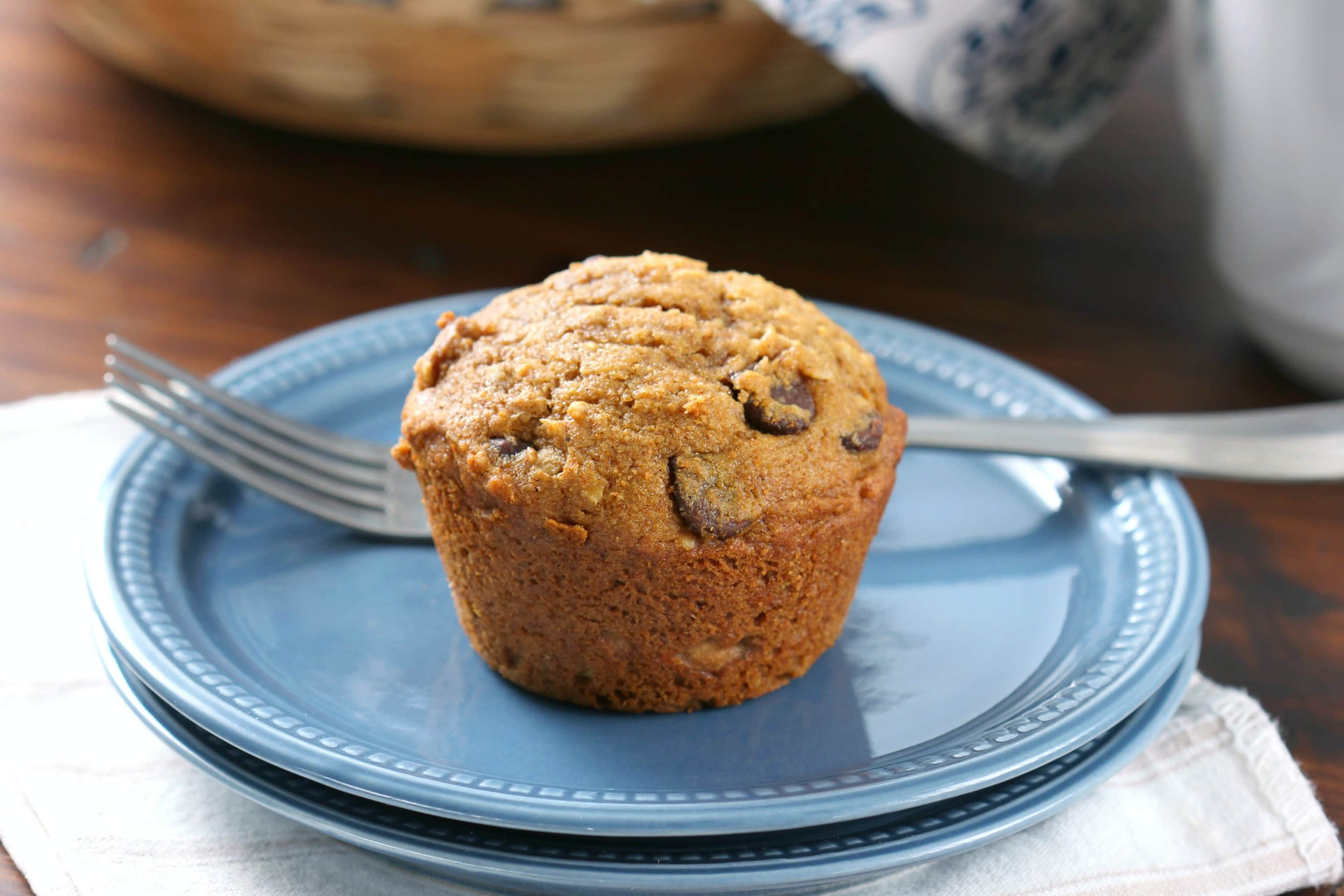 Yes, one bowl. That and one spoon is all you need to make these muffins. Having a batch of these muffins on hand is perfect for pre-dinner snacking. Late night snacking. Early morning snacking. You get the picture. Because what you need in a weekend full of heavy foods is a snack that tastes like it isn't healthy, but it actually is.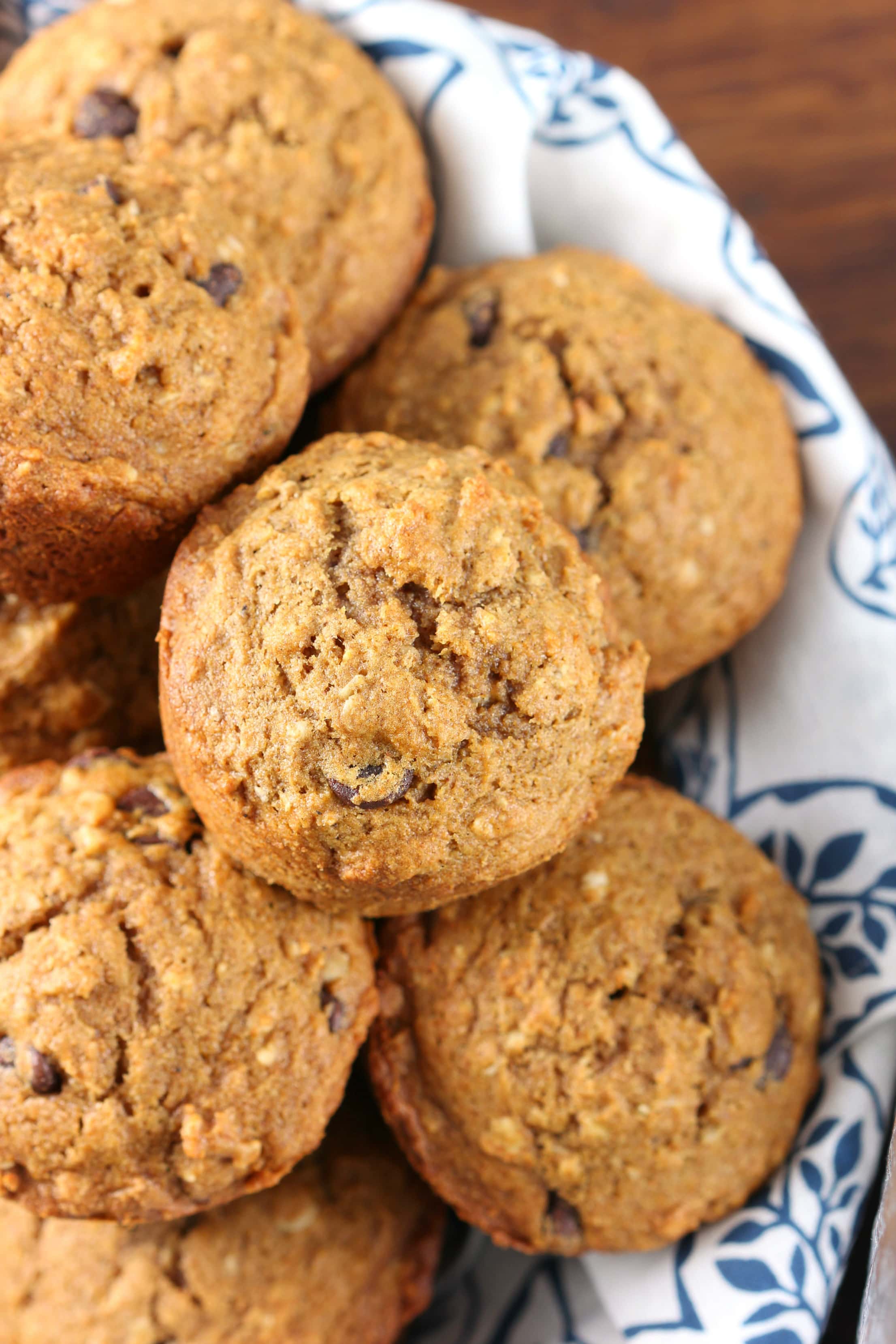 You'll never guess that these tender, moist muffins are made with 100% whole wheat flour, oats, coconut oil, and honey. Perfect for those picky eaters who want to eat healthy but don't have the tastebuds for "healthy" food!
Both my husband and I thought that these muffins tasted better the next day or even two days after baking when the flavors got a chance to blend. Which is great for this busy week! You can make a batch today, and they'll be ready to go when your oven is full of the Thanksgiving dinner!
One Bowl Chocolate Chip Pumpkin Muffins
Author:
Ingredients
1 1/2 C whole wheat or white whole wheat flour
1/2 C quick oats
1/2 C brown sugar
1 tsp cinnamon
1 tsp baking soda
1/2 tsp salt
1/2 tsp nutmeg
1/8 tsp cloves
1 C pumpkin puree
1/2 C honey
1/2 C coconut oil, melted
1 tsp vanilla extract
2 eggs
1/2 C chocolate chips
Instructions
Preheat oven to 350 degrees F. Spray a muffin tin with non-stick cooking spray or line with cupcake liners.
In a large bowl, whisk together flour, oats, brown sugar, cinnamon, baking soda, salt, nutmeg, and cloves.
Add pumpkin puree, honey, coconut oil, eggs, and vanilla extract. Stir until just combined, making sure that the eggs are incorporated. Stir in chocolate chips.
Scoop batter into prepared muffin tin, filling each cup about ⅔ full.
Bake for 20-25 minutes or until toothpick inserted in the center of muffin comes out clean.