Meal planning can be tough, especially planning out healthy meals! Here are some easy tips and tricks to get you started planning healthy, balanced meals without a lot of work!
Thank you to Rubbermaid® for sponsoring this post. As always, all opinions are my own. Thanks for supporting brands that make A Kitchen Addiction possible!
Do you ever get frustrated with meal prep? Struggle with how to take a healthy lunch to work? Wonder how to make eating a balanced diet easier? I'm sure all of us have had at least one instance where we could have used a little help in these areas! So, today I'm going to share how we have been making healthy meal prep a bit easier.
Thanks to some help from the Rubbermaid® Balance Meal Kit, meal planning is simple! (Be sure to check out the giveaway below to see how you can win one!) Have you seen these kits before? They basically take all of the guesswork out of preparing a balanced meal!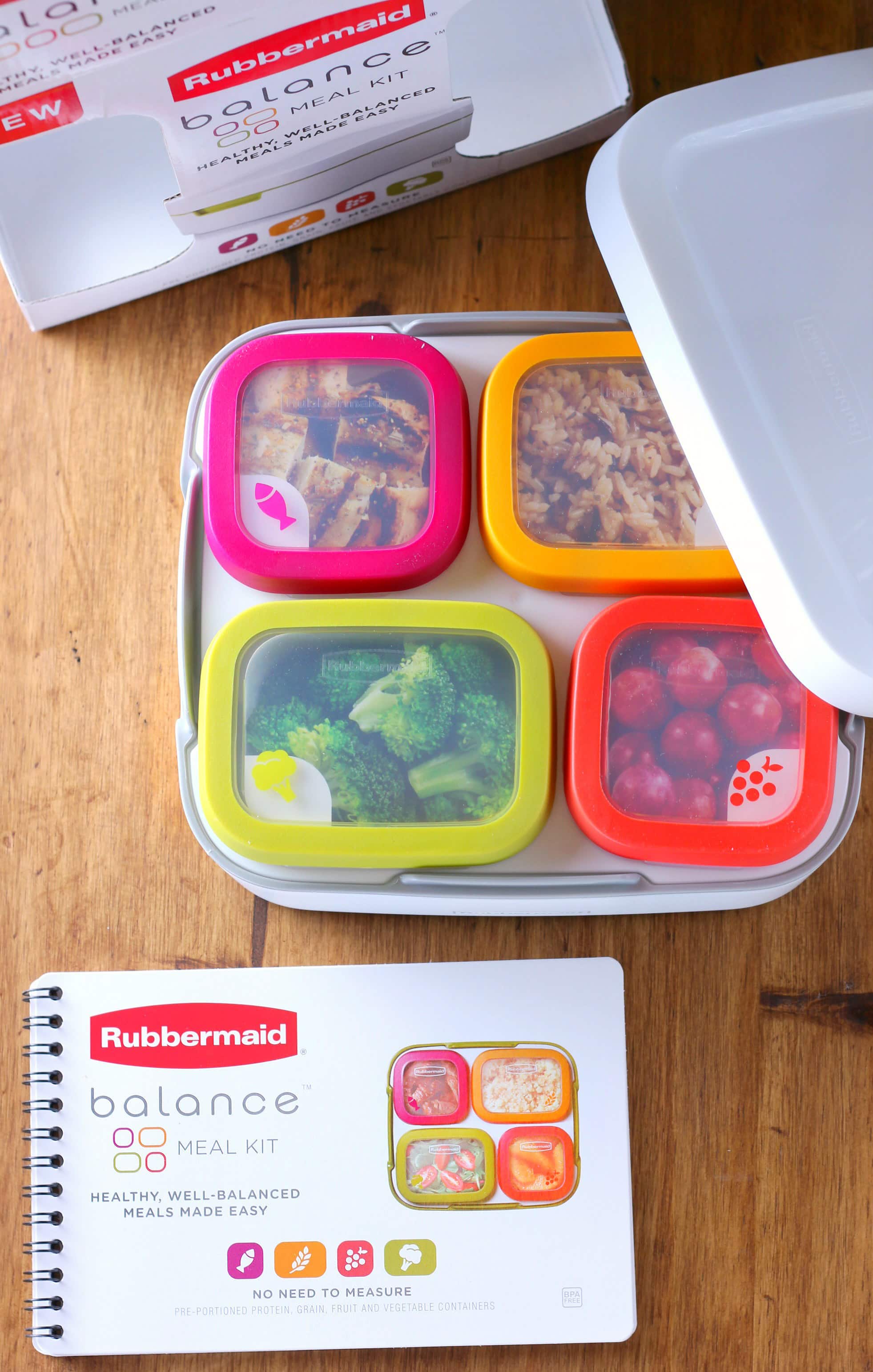 This kit contains specifically portioned containers that all fit inside a larger compartment. Each container holds the correct serving size to create one balanced meal. No measuring, just fill the container with whatever label it contains!
Since the containers are both freezer safe and microwave safe, you can both plan ahead your meals and freeze them for later, and you can heat them up if you want a warm meal. Oh, and they're dishwasher safe! The fewer dishes you have to hand wash the better!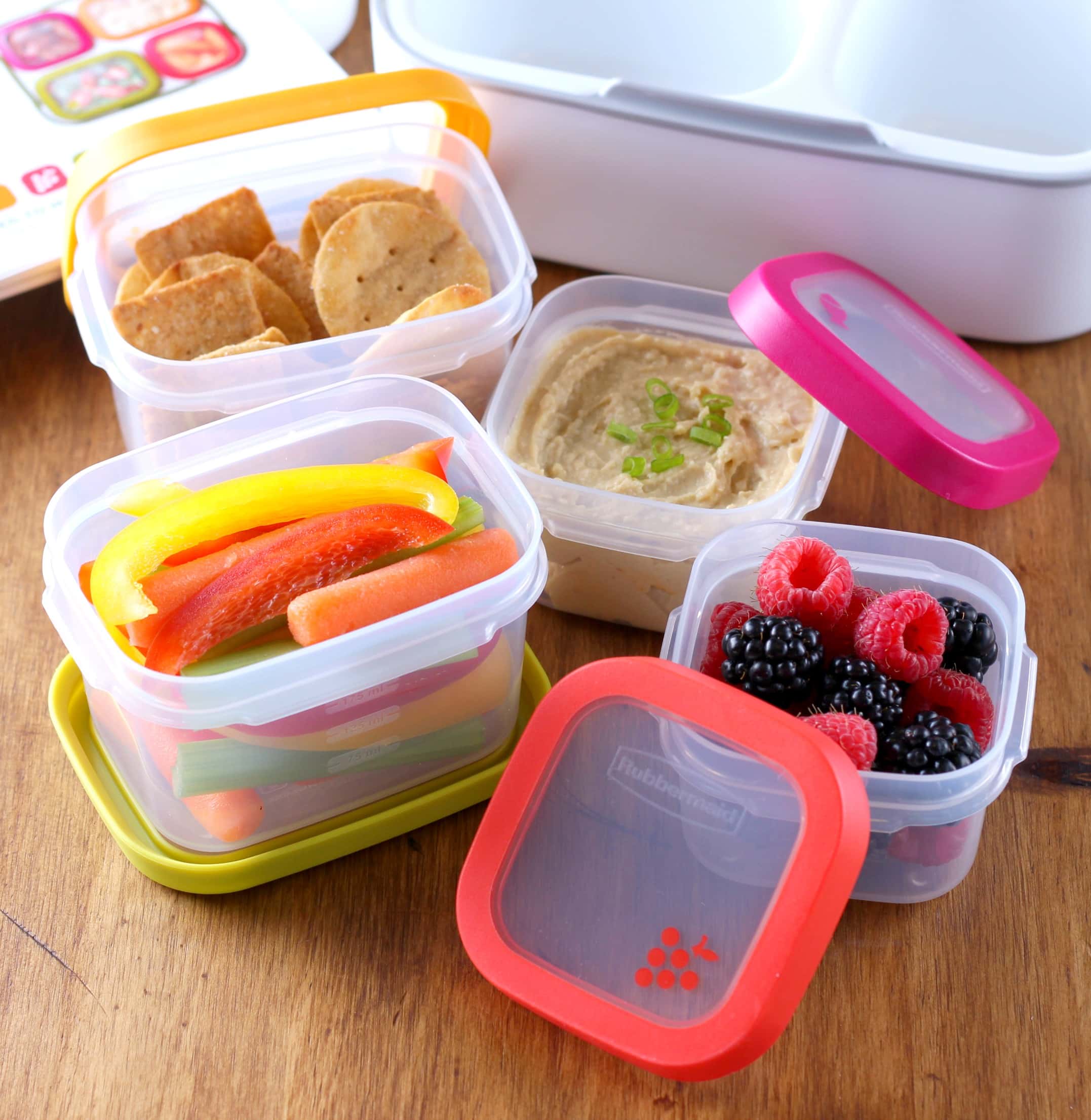 We usually eat leftovers for lunches during the week since that's the easiest to take to work. So, the ability to heat up the meal right in the container works well for us. We can heat up the chicken, rice, and broccoli without having to have a separate microwave-safe dish. And if we want, we can take out the divider and combine the individual portions by mixing them together in the large compartment.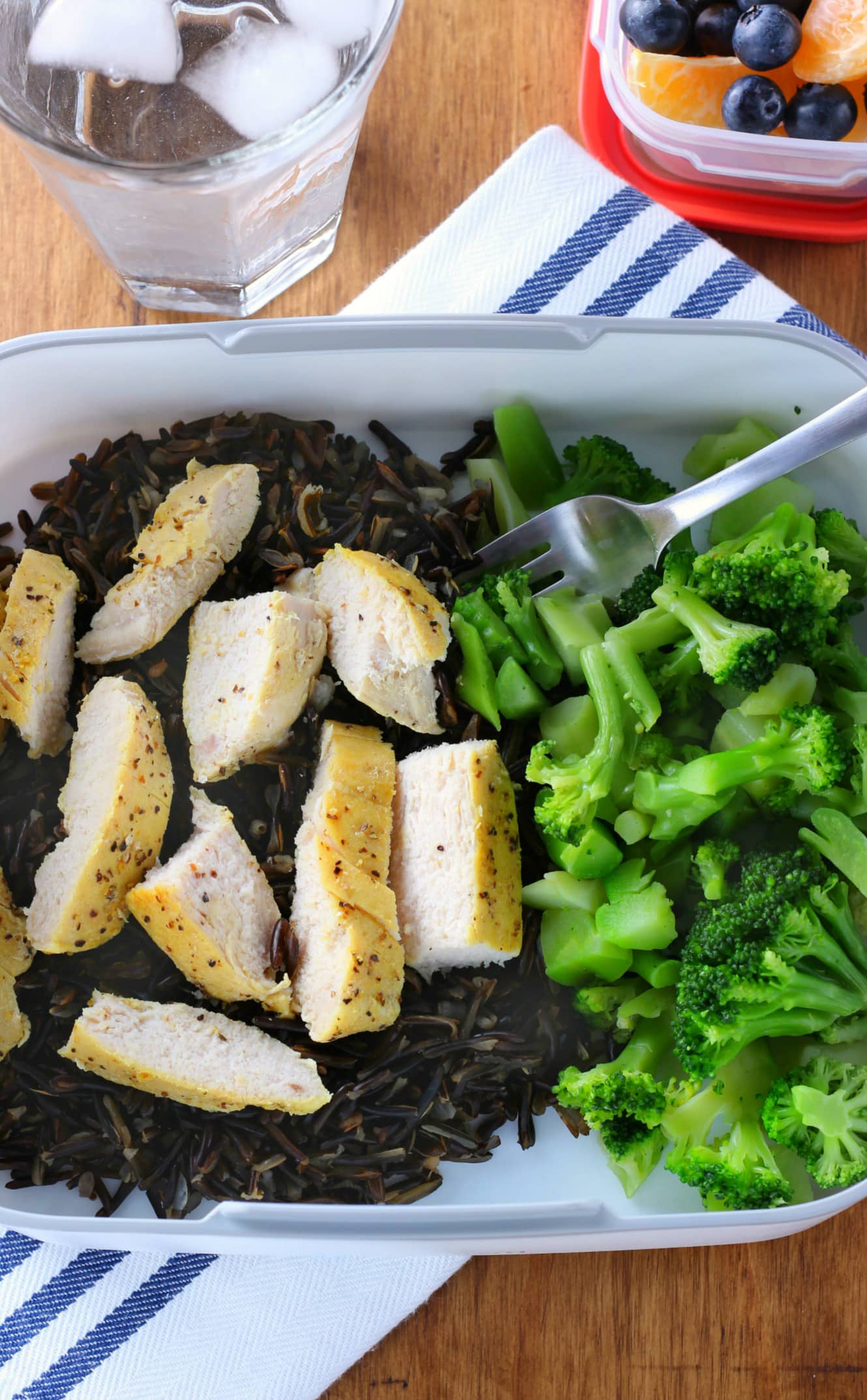 Do you like meals that are more like a snack or don't have access to a microwave? Make a meal of hummus, veggies, berries, and crackers. Throw the whole container in the fridge at work and then pull it out when you're ready to eat.
The meal kit also comes with a handy booklet full of recipes, healthy eating tips, meal preparation tips, and more so you can find a routine and foods that fit your needs and tastes!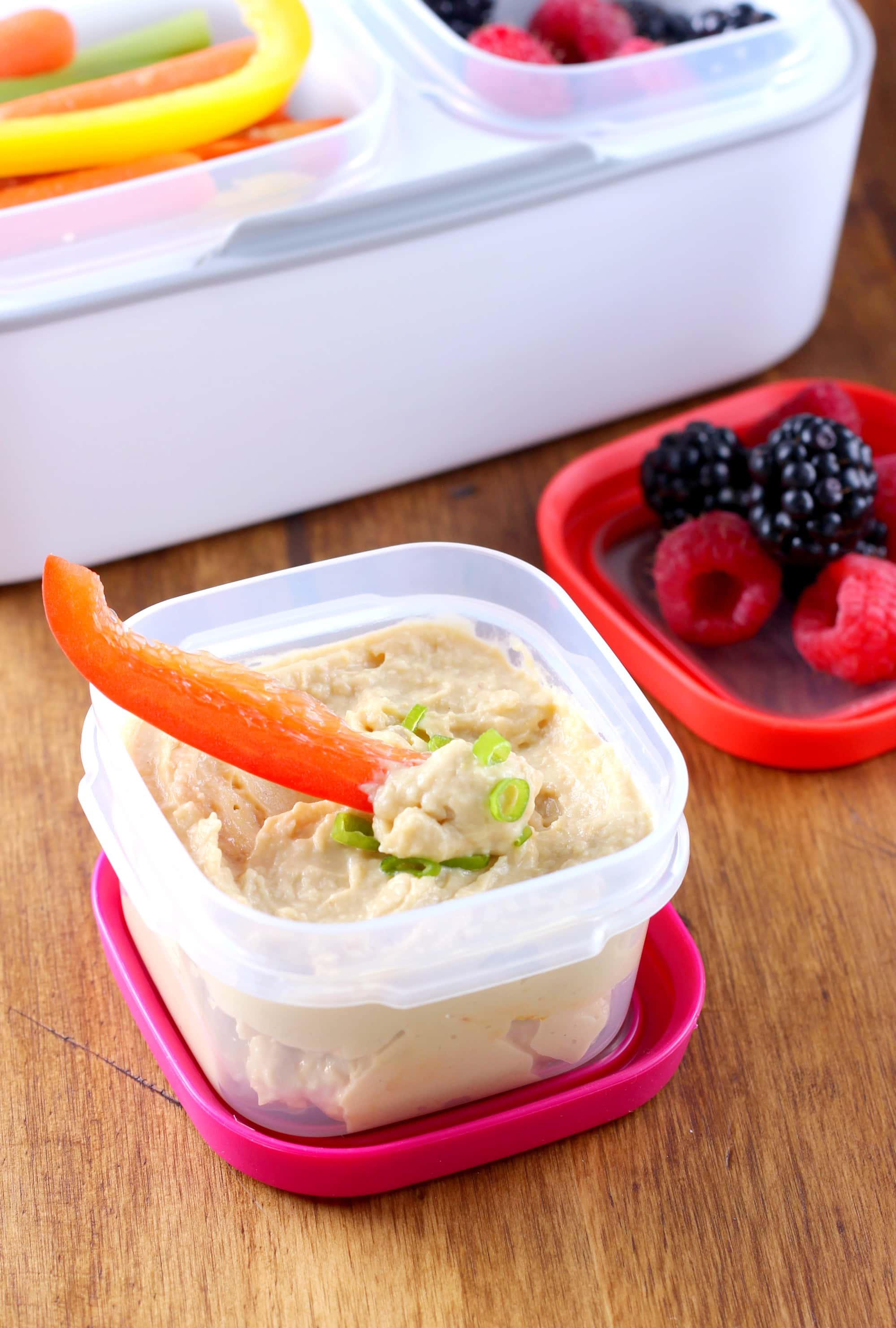 Does it seem like you never have food on hand when you're going to pack your lunch for the next day? Here are a couple tips to get you started:
When you're making meat for a meal, make a little extra so you have leftovers for the next day. Making taco meat? Save some for the next day. Pack it with a whole wheat tortilla, sliced peppers, and some berries and you have a meal!
Chopping vegetables for dinner? Chop some extra to take with you for your lunch the next day!
Washing fruit for a snack? Wash some extra and set them aside for lunch the next day!
Don't have whole grains? Keep whole grain crackers on hand for when you don't have any leftover rice or pasta.
Have some extra pasta salad/mixed vegetables/fruit leftover? Take it with you for lunch!
Don't like leftovers? Look at the lists below to create a balanced meal that fits your tastes!
Below are some options to get you started with coming up with your own ways to pack a well-balanced meal that fits your tastes!
Protein Options
Chicken
Tuna
Hard-boiled eggs
Yogurt
String cheese
Nuts
Beans
Hummus
Grain Options
Whole grain crackers
Brown rice
Whole grain pasta
Quinoa
Whole wheat tortillas
Vegetable options
Baby carrots
Snap peas
Sliced peppers
Brocoli
Sweet potatoes
Cucumbers
Corn
Fruit options
Apple slices
Berries
Melon
Grapes
Mandarins
Bananas
Pineapple
Just pick one option from each category, fill the corresponding container with your choice, and you have a healthy, balanced meal ready to go!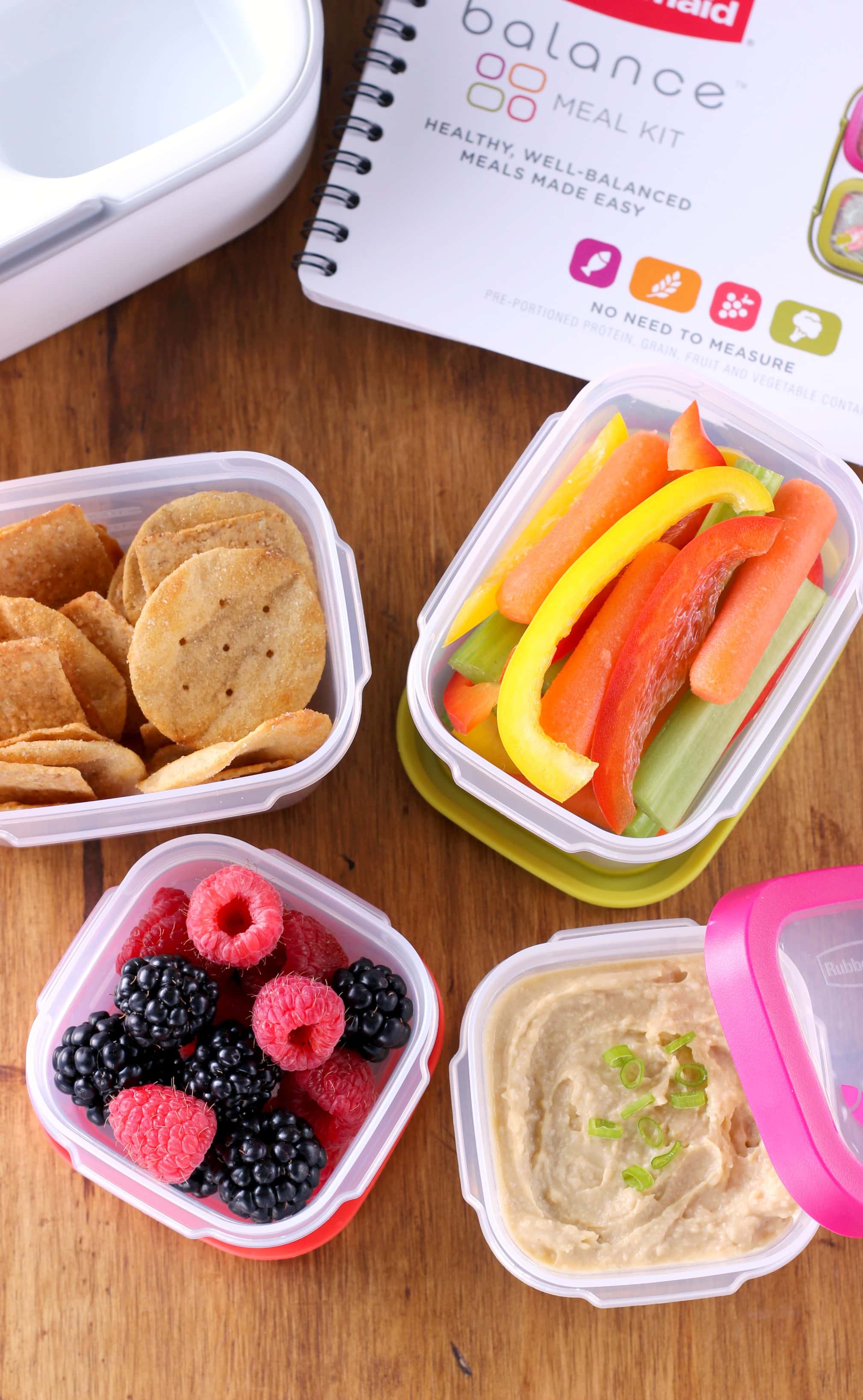 Now for the fun part. You can win a Rubbermaid Balance Meal Kit for yourself! All you have to do is a leave a comment telling me your favorite meal on-the-go!