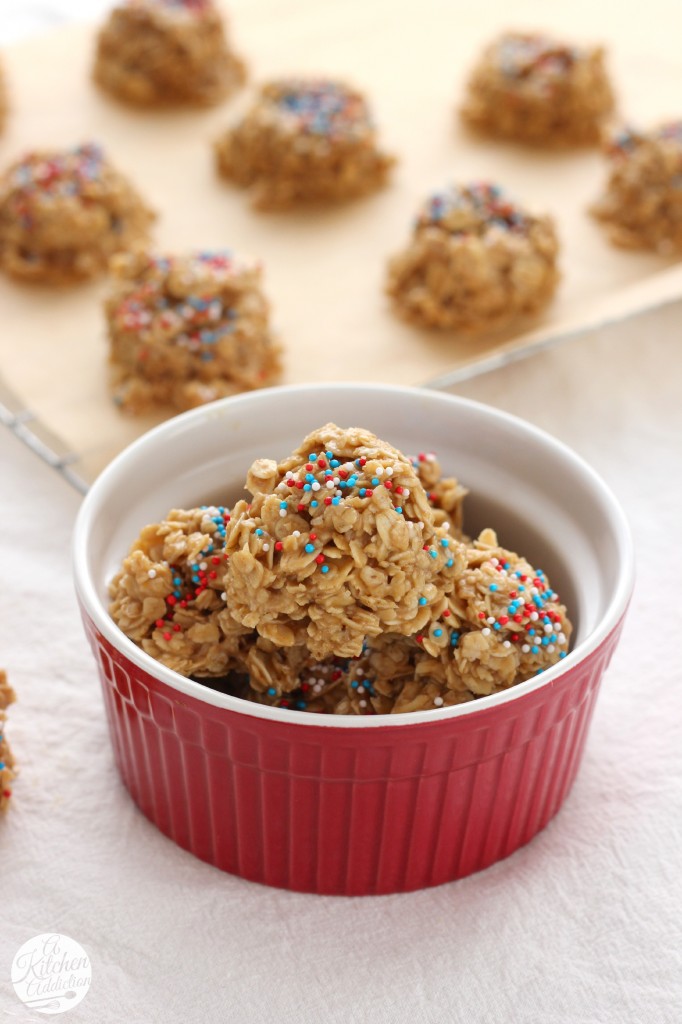 Since summer is all about quick and easy food, and we can never have too many cookies, here is a quick and easy cookie for you! These lighter peanut butter honey no bake cookies take less than 10 minutes to make and only 30 minutes of chill time before you can enjoy.
Or, if you want to eat them warm, you can have your cookie craving cured in 10 minutes. Either way, these peanut butter honey no bake cookies are perfect for your busy schedule (and your warm house!).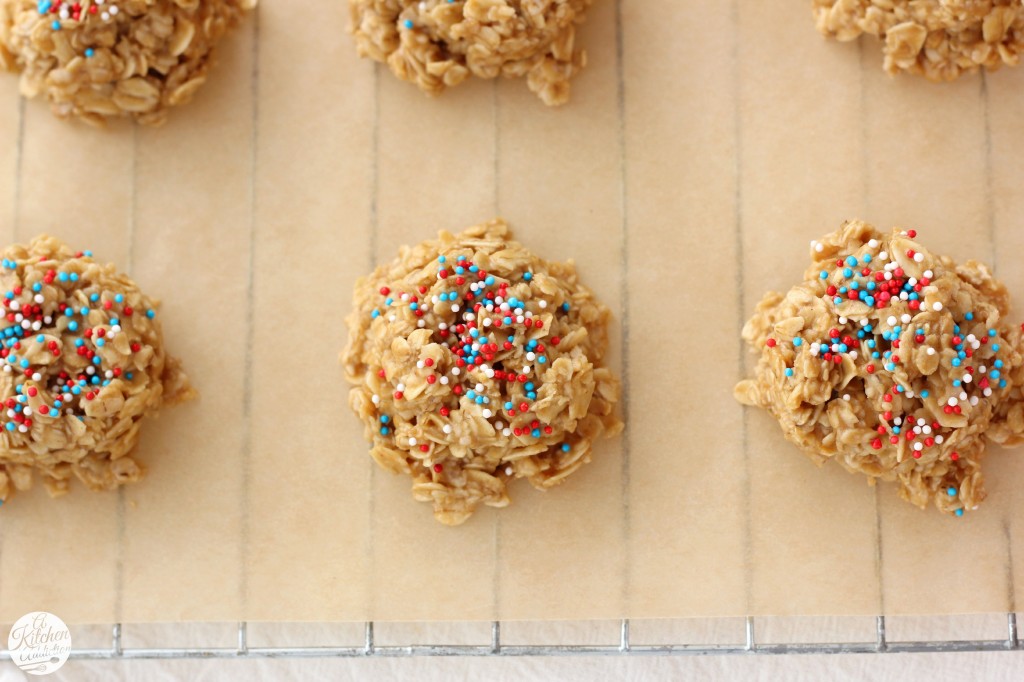 In an attempt to keep things a little lighter, I got rid of all the butter and white sugar that is found in typical no-bake cookies. I also got rid of the chocolate, but only because I was out of the cocoa powder that I like.
A chocolate version will be coming soon! Honey is the replacement for the sugar and a bit of coconut oil replaces the butter.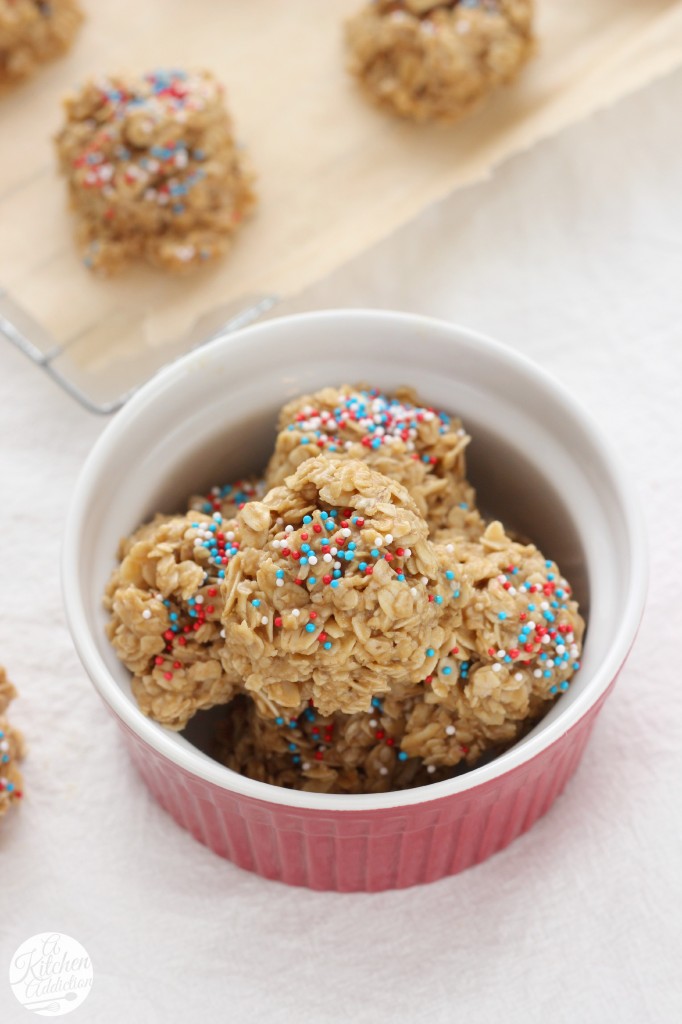 Since you don't have to dissolve and boil a sugar and butter mixture, these cookies come together quickly. Just melt together the coconut oil, peanut butter, and honey until runny. Add in the rest of the ingredients, stir, drop, and chill.
Then sit back, relax, and enjoy a couple cookies!

Lighter Peanut Butter Honey No Bake Cookies
Author:
A Kitchen Addiction
Ingredients
½ C no-stir natural creamy peanut butter
⅓ C honey
3 tbsp coconut oil (measured at room temperature)
1 tsp vanilla extract
2½ C oats
Instructions
Line a baking sheet with a silicone baking mat or parchment paper.
In a large saucepan, combine peanut butter, honey, and coconut oil. Melt over medium-low heat until mixture is completely melted and runny. Stir in vanilla and oats.
Drop by heaping tablespoonful onto prepared baking sheet. A cookie scoop works well for this.
Refrigerate for 30 minutes or until set.
**Depending on the solidity of your coconut oil at room temperature, you may want to keep these cookies in the refrigerator. If you want to keep them at room temperature, consider using only 1 tablespoon coconut oil and replacing the other 2 tablespoons with more peanut butter.