With all of the busyness of school and work parties, family gatherings, and other obligations this time of year, you find yourself baking and cooking like crazy with little time (or desire) to cook weeknight meals. Skillet meals are always a go-to at our house. They are hearty and delicious with little work involved. A lot of the prep work can be done ahead of time and you can work on other things while it simmers. Throw it in the oven and you have a filling meal ready for you and your family in no time.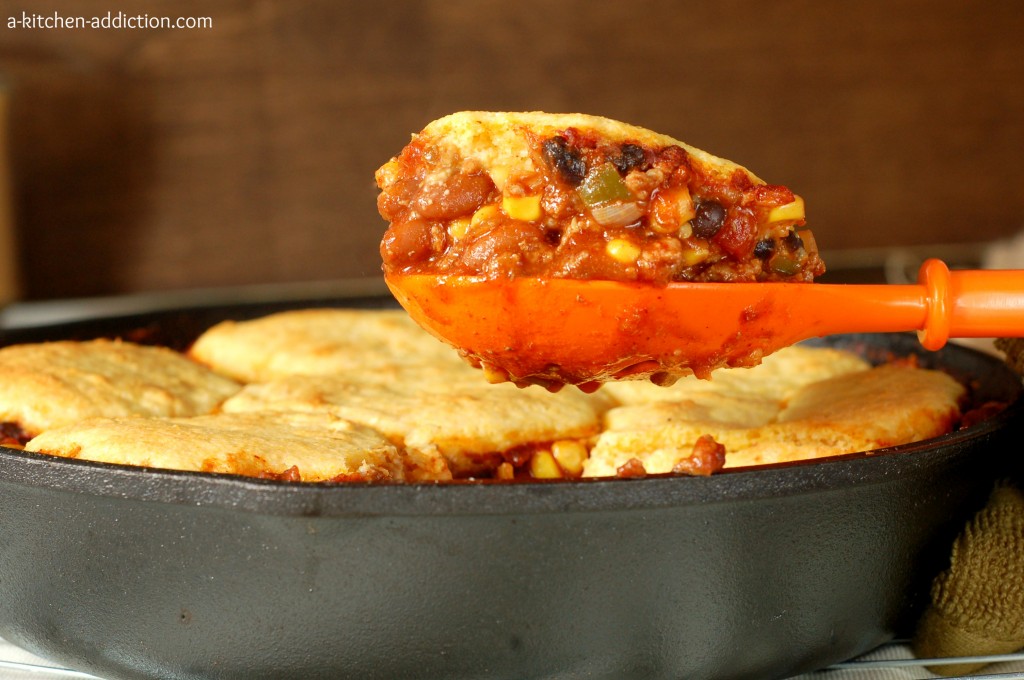 This skillet meals ties together the favorite chili and cornbread combination into one easy dish. Feel free to swap out ingredients to fit what you have on hand or family preferences. You can also easily double this meal to create enough for leftovers for the next day.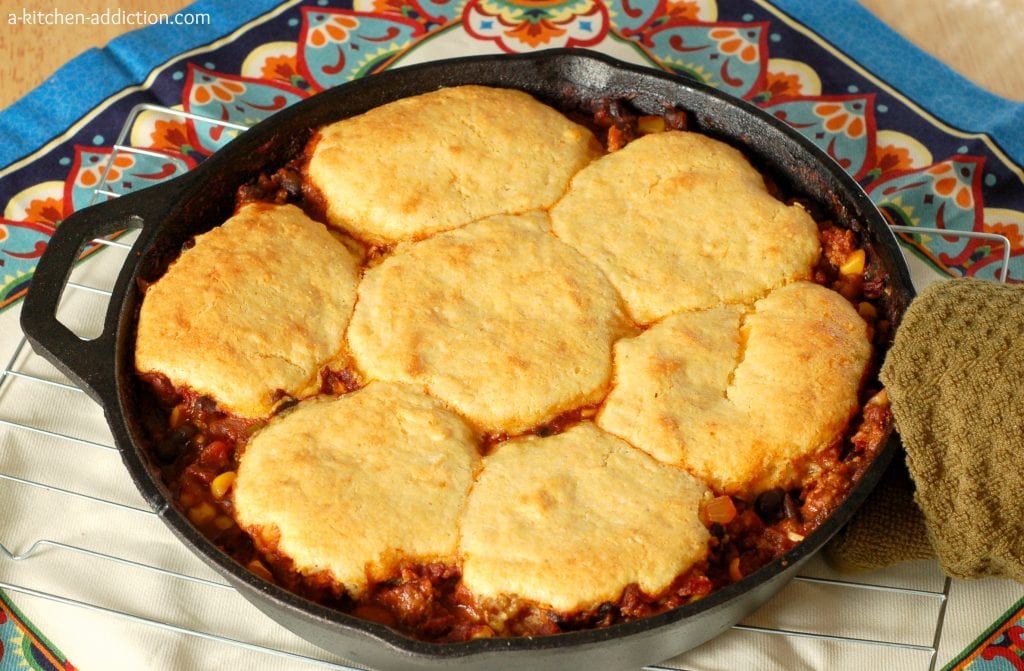 So give this meal a try the next time you find yourself crazy busy! Sit back (and relax!) while this meal creates wonderful aromas in your kitchen and enjoy the wonder of the season.
Chili Cornbread Skillet
Yield: 6 servings
Ingredients
1 lb lean ground beef
1/2 C onion, coarsely chopped
2 garlic cloves, minced
1 tbsp chili powder
salt and pepper to taste
1/4 tsp white pepper
1 8 oz can no salt added tomato sauce
1 C salsa
1 C corn (frozen and thawed or no salt added canned)
1 C black beans
1 C chili beans
1/2 C shredded reduced-fat cheddar cheese
1 (8 oz) package corn muffin mix plus ingredients called for on box
Directions
Brown ground beef in an oven safe skillet over medium heat. Drain excess fat from skillet. Add onion, garlic, chili powder, salt, and peppers. Cook until onions turn translucent.
Add in tomato sauce, salsa, corn, and beans. Cook until mixture is hot and bubbly. Turn heat to medium low and allow mixture to simmer for 10 minutes.
Preheat oven to 375.
Mix corn muffin mix according to directions on package. Stir in cheese. Spoon mixture over the top of the skillet.
Place skillet in the oven and bake for 20-25 minutes or until cornbread is golden brown.
Carefully transfer skillet to a wire rack and allow to cool for 10 minutes before serving.
This recipe is linked with Mom's Test Meals Monday.