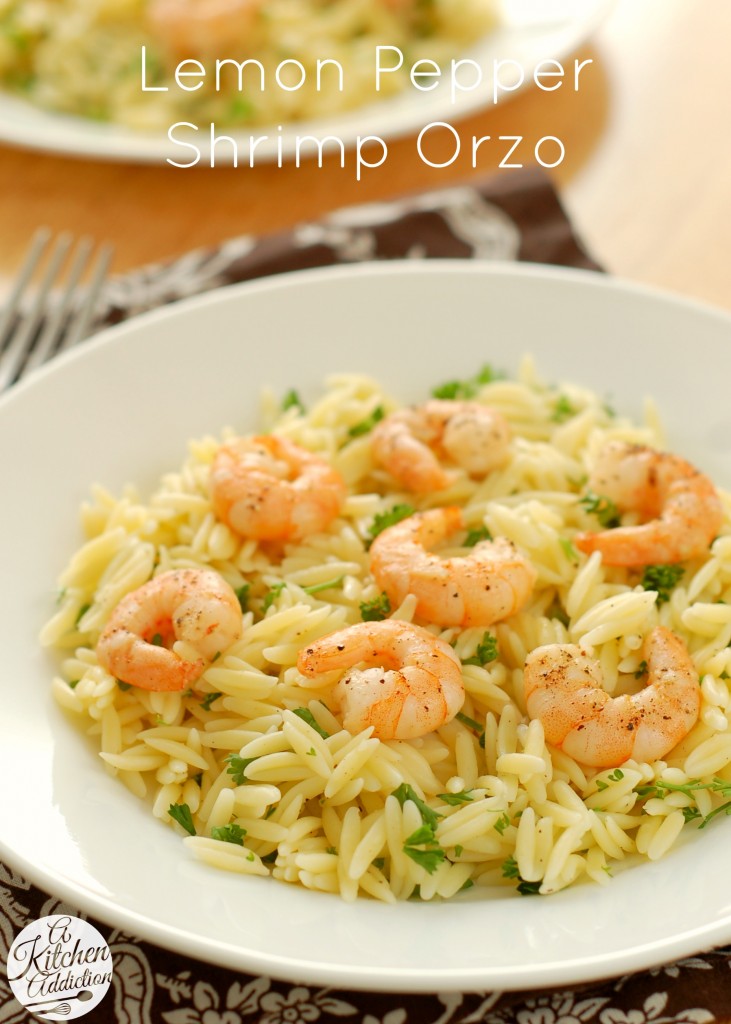 We're flying to Florida today! Actually, as you read this, we're well on our way! If you see two very exhausted looking people hanging out in the O'Hare airport, that's us waiting for our layover.
Our first flight leaves at 6 am. I am so glad that we live close to the airport. . .we get to sleep in until the last possible minute!
I'm going to be at Food Blog Forum this weekend in Orlando, so we decided to extend the trip a little and make it into a vacation. . .so looking forward to it!
There will be warm weather and lots of sun. Two things that we don't have a lot of around here! Be ready for lots of palm trees and sunsets to flood my Instagram feed! 🙂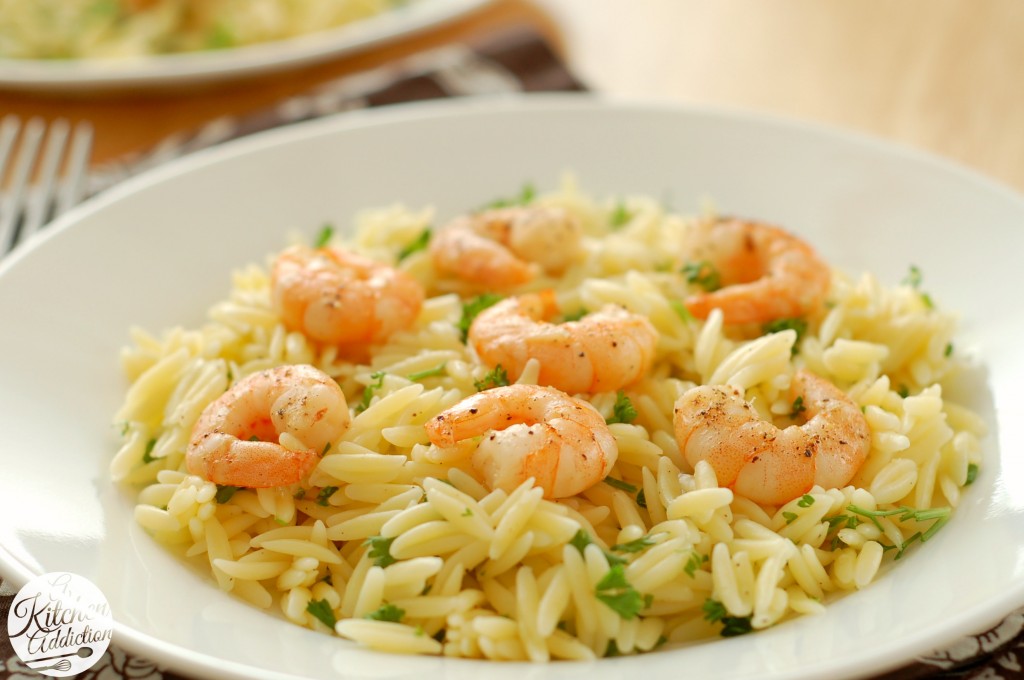 The last couple of weeks we have been thinking about all of the fresh seafood we are going to enjoy. While the shrimp was frozen, this dish was a pretty good way to start getting our seafood fix!
The light, fresh flavors of lemon and parsley make this lemon pepper shrimp orzo a great warm weather dish.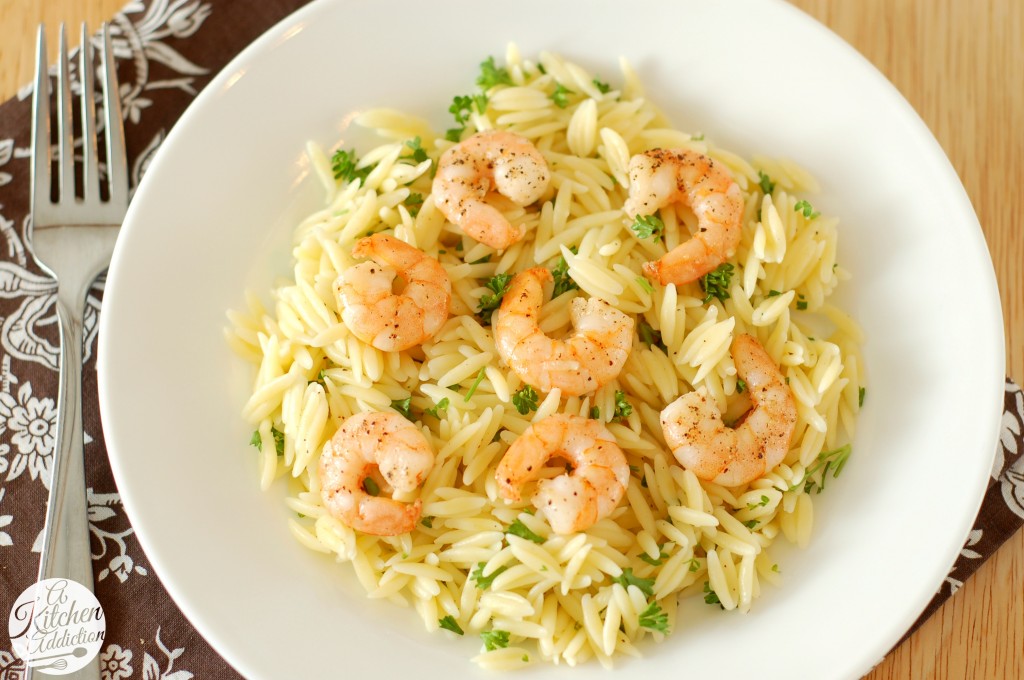 The shrimp is sauteed in butter and tossed with sauteed garlic, fresh lemon juice, and ground black pepper. It's served on a bed of orzo that is filled with fresh parsley and more lemon juice and pepper.
If that doesn't sound good to you, how about the fact that this dish comes together in under 30 minutes?! Keep this dish in mind for the next time you are rushing to get dinner on the table!
Have you entered the Albion Fit giveaway? Be sure to go enter if you haven't!

Lemon Pepper Shrimp Orzo
Ingredients
2 C cooked orzo
3½ tbsp fresh lemon juice, divided
2 tbsp fresh curly parsley, chopped
½ tsp salt
1 tsp freshly ground black pepper
1½ pounds shrimp, peeled and deveined
2 tbsp butter
2 cloves garlic, minced
Instructions
Stir together orzo, 1½ tablespoons lemon juice, parsley, salt, ½ tsp black pepper. Keep warm
Melt 1 tablespoon butter in a large skillet over medium-high. Add half of shrimp and saute for about 2 minutes or until shrimp is almost done. Remove shrimp to a plate. Add remaining shrimp and saute for 2 minutes and remove shrimp to plate.
Add remaining tablespoon butter to skillet. Add garlic and cook for 30 seconds to 1 minute, or until garlic starts to brown. Stir constantly to prevent scorching. Add shrimp, remaining lemon juice, and remaining black pepper. Stir until shrimp is coated. Cook for another minute or until shrimp is done.
Serve shrimp over orzo.
This recipe is adapted from
Cooking Light
.