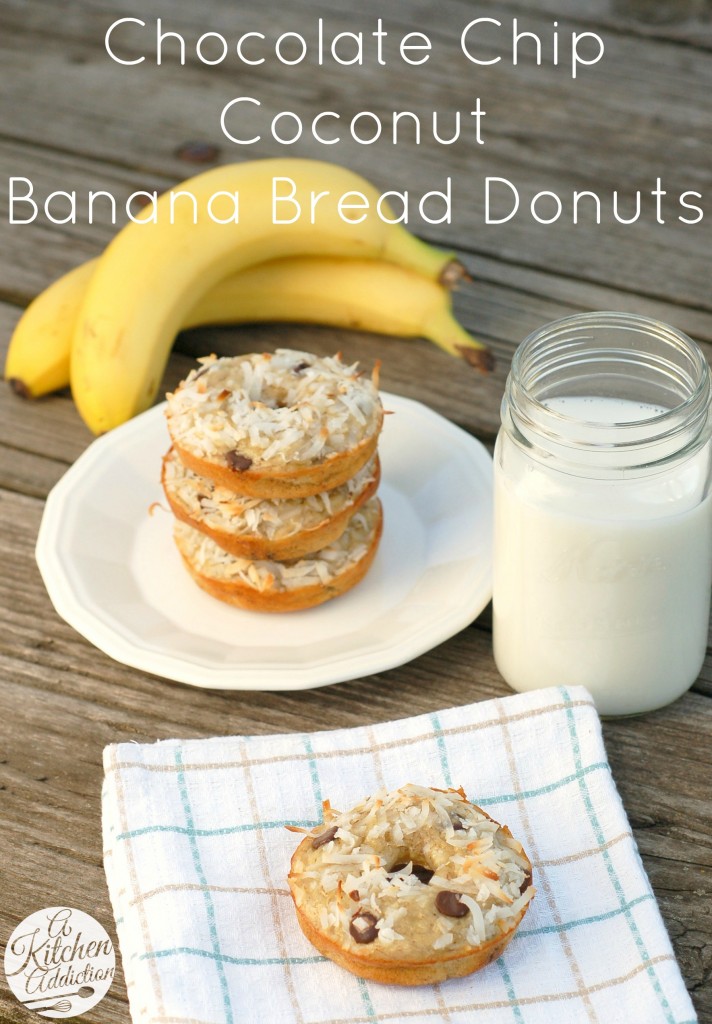 How would you like some healthy donuts to start your Monday? I mentioned on Thursday that my husband and I are running our next race on June 1st. That's less than a month away! Because of this, we've been trying hard to make sure that we are eating healthy for every meal. We still want to enjoy donuts/pancakes/waffles on the weekends, so I've been trying to come up with a little healthier ways to enjoy our favorites.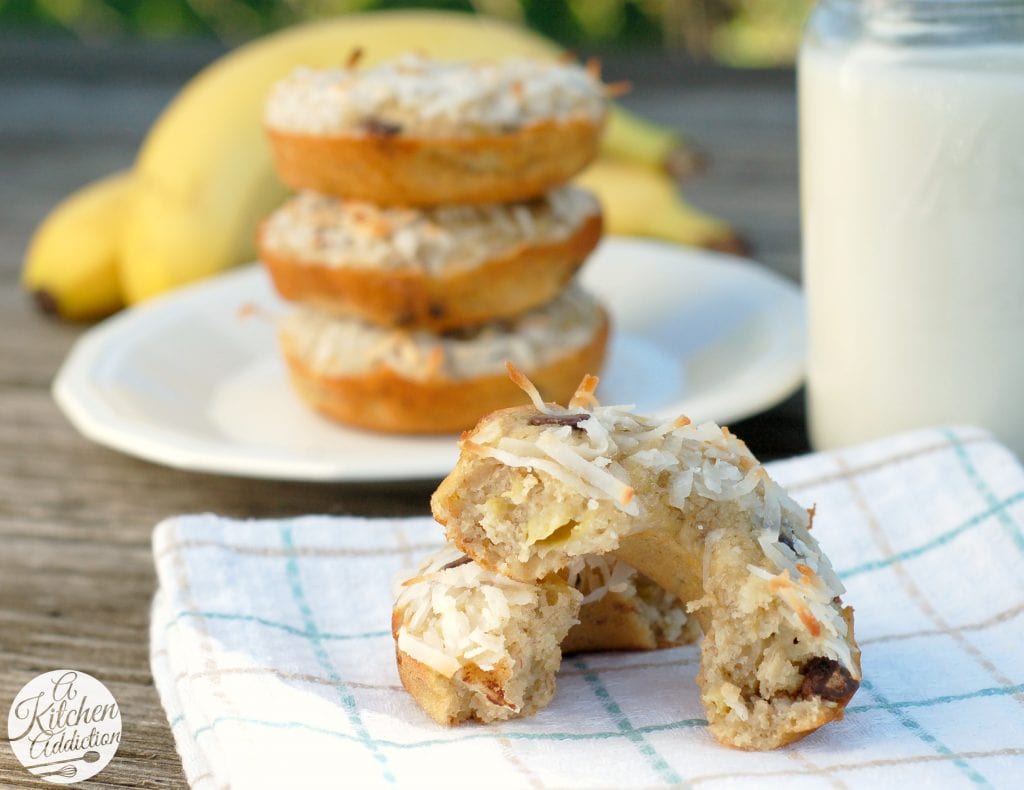 These chocolate chip coconut banana bread donuts are a result. They contain very little added sugar and fat. The bananas add a lot of natural sweetness and yogurt replaces the fat. Coconut and chocolate chips give great flavor to the donuts without over doing it on the sugar and fat. You can use sweetened or unsweetened coconut depending on your preference on how much sugar you want. You can also use dark chocolate chips to give your donuts a boost of antioxidants.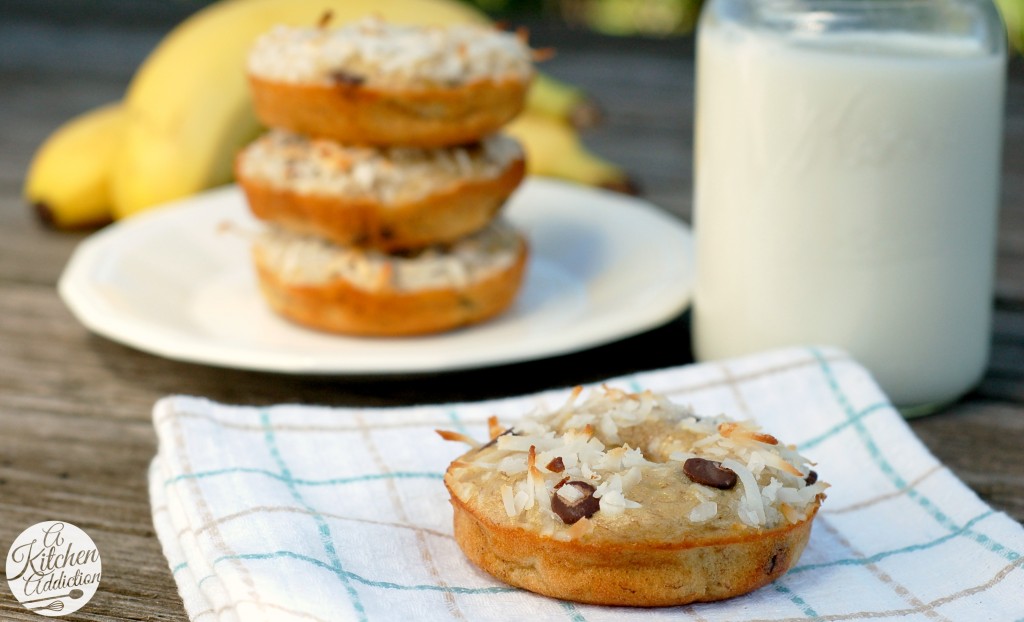 Since I often like to have chunks of bananas in my baked goods, I made sure not to mash my bananas too much. Because of this, the texture is denser like banana bread than the light texture of a donut. If you prefer the lighter texture, just make sure to mash the bananas well or use a mixture to get the bananas creamy. Serve them warm to enjoy melty chocolate or make them up the night before and eat them the next morning. Because of all of the banana and yogurt, these donuts don't dry out overnight and still taste great the next day!

Chocolate Chip Coconut Banana Bread Donuts
Ingredients
1 C all-purpose flour or white whole wheat flour
3-4 tbsp brown sugar, depending on how sweet you like your donuts
¾ tsp baking powder
¼ tsp baking soda
¼ tsp salt
⅔ C mashed ripe banana
¼ C plain yogurt
¼ C non-fat milk
1 egg
1 tsp vanilla extract
⅓ C chocolate chips
⅔ C shredded coconut (unsweetened or sweetened), divided
Instructions
Preheat oven to 350. Spray donut pan with non-stick cooking spray.
In a large bowl, whisk together flour, brown sugar, baking powder, baking soda, salt.
In a small bowl, stir together banana and yogurt until well-combined. Stir in milk, egg, and vanilla. Add wet ingredients to dry ingredients and stir until just combined.
Fold in chocolate chips and ⅓ C shredded coconut with a spatula.
Pour batter into a pastry bag or a gallon sized plastic bag with the corner cut off.
Pipe batter into donut pan, filling each cavity about ¾ full. Sprinkle remaining coconut over the top, about ½ tablespoon per donut. Bake for 10-12 minutes or until donuts start to turn golden brown.
Move pan to a wire rack and cool for 2 minutes before removing donuts to a wire rack.
Enjoy warm, but make sure you are careful for the hot chocolate chips!
Store leftovers in an airtight container.