Congratulations to Karel for winning the Albion Fit Capris!
It's been awhile since I've done one of these! It's not that we haven't been running, it's just that at the last couple of races I took one or two pictures at most. Probably because I was so cold that my main goal when I wasn't running was to stay warm! Our next race will hopefully be warm. We're running a 20k (12.4 miles) on June 1st, so we've been trying to get some long runs in between the cold weather and the rain. 🙂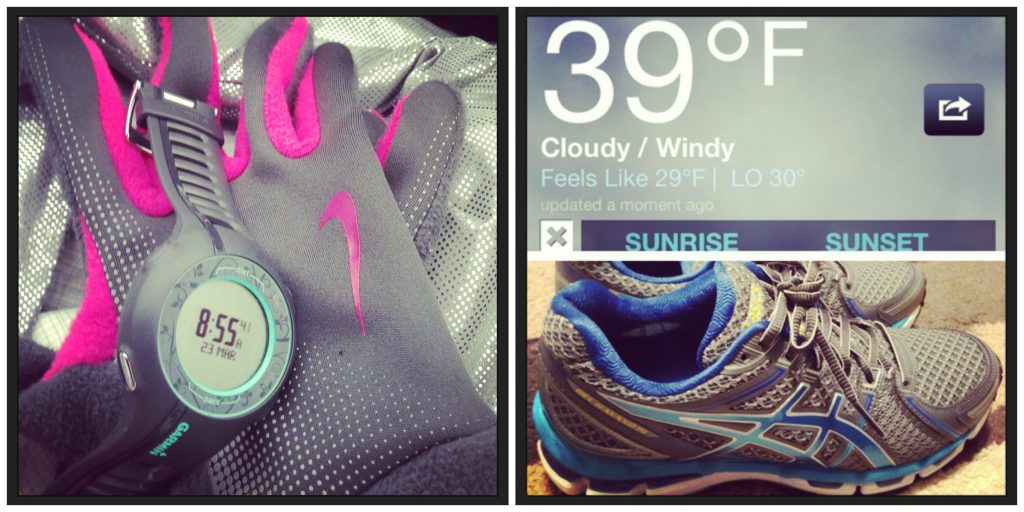 Since I still don't have any pictures to share from races, I thought it was about time to update my seasonal favorites for running clothes and shoes! Because the weather has been significantly cooler than usual, I've just now started wearing cooler running clothing! So far these have been my favorites:
Remember how I loved my Lululemon headbands last fall? Well, they don't make that headband anymore. I've discovered a new one, though, that is just as good if not better than the Lululemon headbands (and that's saying a lot!)! These Under Armour braided headbands stay in place during long runs and short, fast runs.
I just recently starting wearing CW-X compression capris and love them! They are definitely worth the cost, if you struggle with any kind of joint pain.
Along with compression capris, I just got a pair of compression socks. I love wearing them after long runs and notice that my legs aren't nearly as achy the next day when I wear the socks right after the run.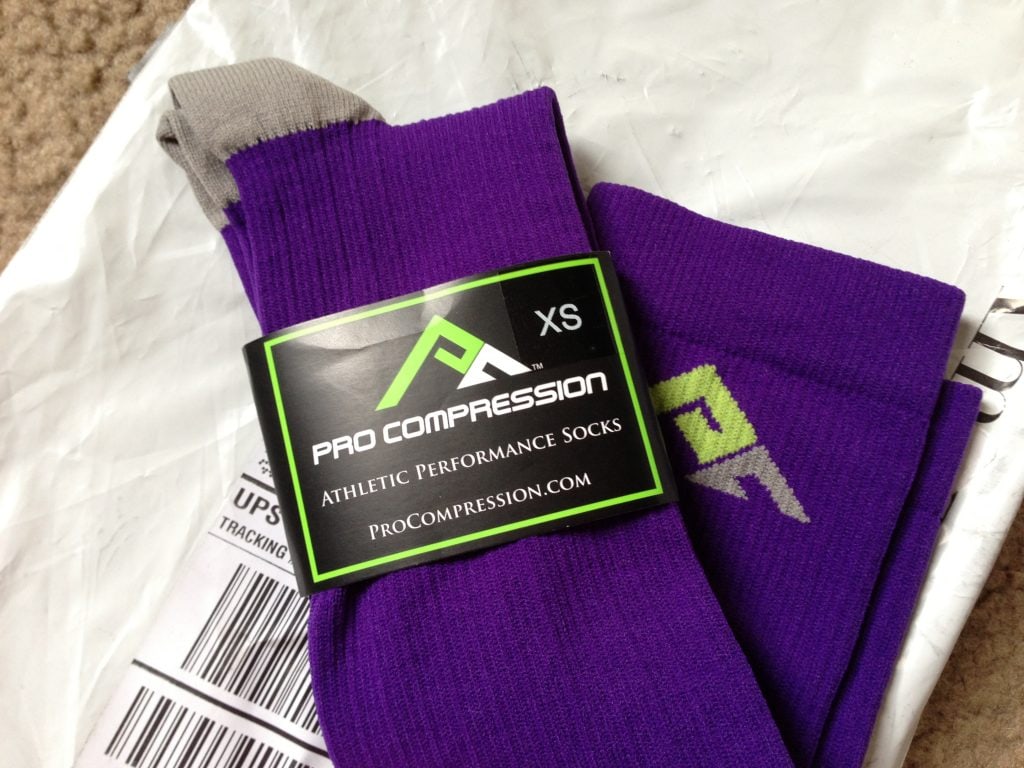 If you follow me on Instagram, you have already seen my new favorite shoes for speed workouts and shorter runs. I branched out from my usual three styles of Asics to try the Asics Gel DS Trainer 18. Love them! They have just the right amount of support while still being light and responsive during speed workouts.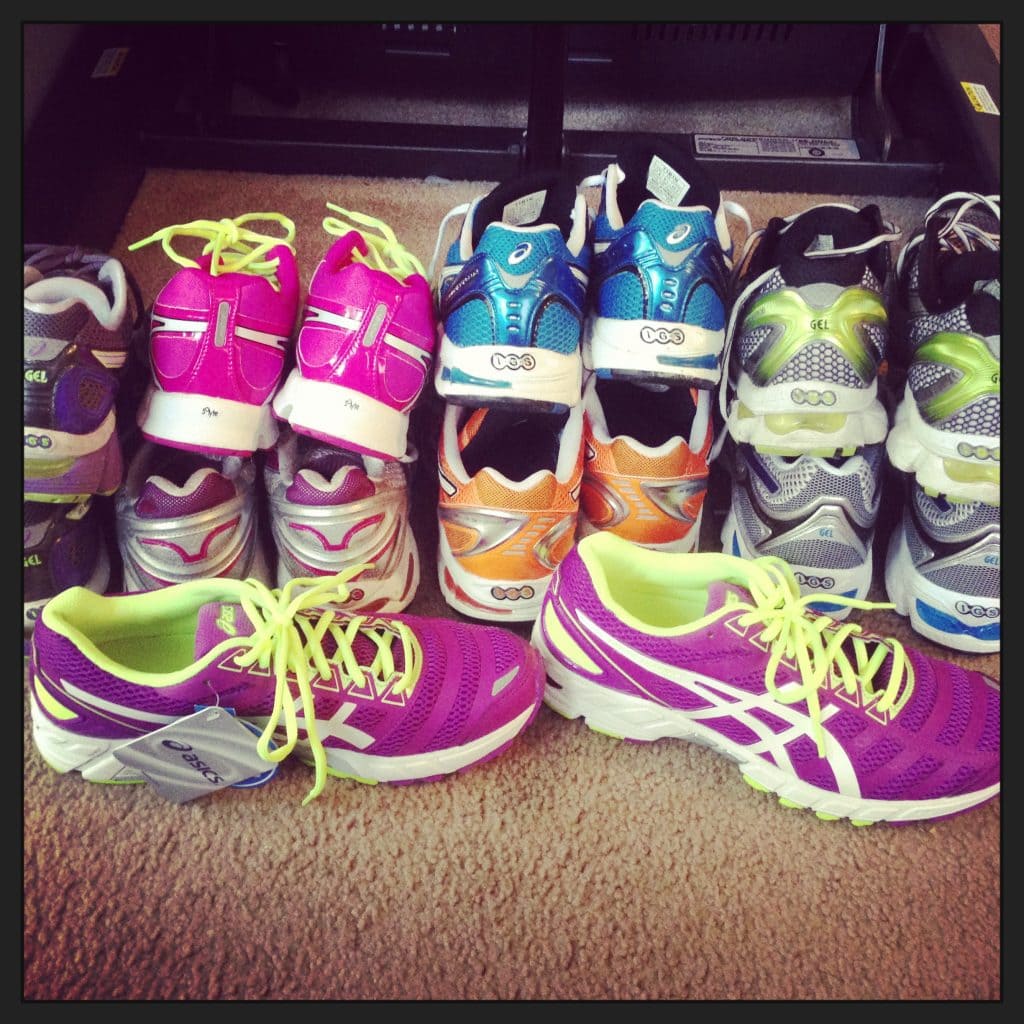 Speaking of new clothing for spring. . .I'm excited to share work out clothing from the Albion Fit company with you! Albion Fit is a women's fitness and swimwear company. Their mission is to "provide women with the most luxurious, flattering, and hassle-free fitness and leisure apparel on the market." If their mission statement isn't enough to get you interested, maybe the fact that they are a local, family owned business that is committed to their community and the environment will get you interested!
While browsing their site, I came across several items of clothing right away that I wanted to try. Check out this racer tank, perfect for running now that warm weather has arrived!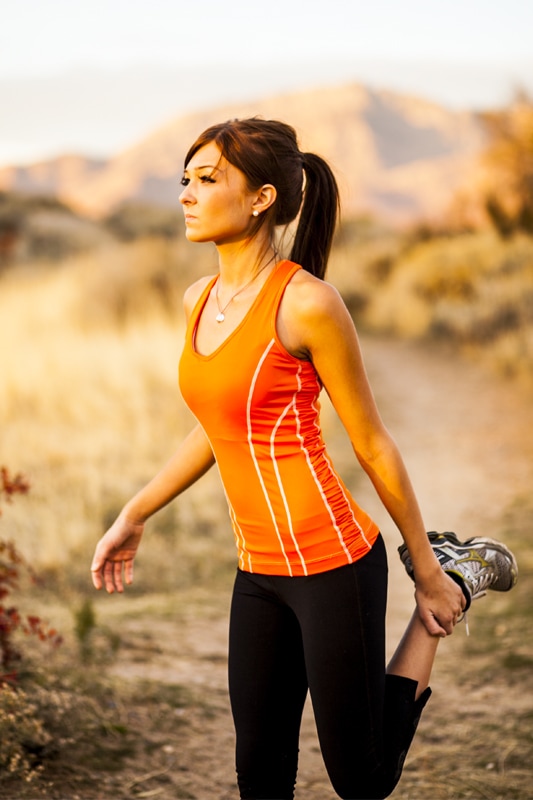 Or how about this comfy 26.2 jacket? Great for both exercising or running to the store for groceries! 🙂

Need some new bottoms for spring? This rainbow skirt is sure to keep you fashionable and comfortable during your workouts!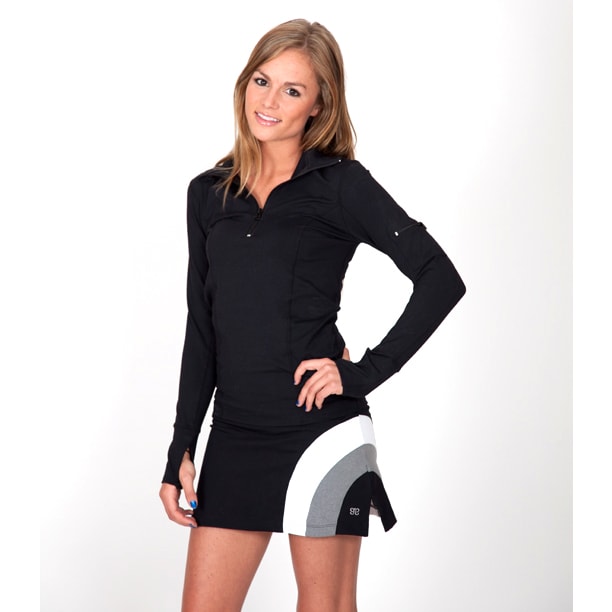 I was able to try these Optimum Capris. They make the perfect addition to my spring running wardrobe. They contain a slight compression that makes for a comfortable and flattering fit. The soft, high waistband can be worn up or folded down to make it comfortable for you. I found that they were so comfortable that I would love to just wear them throughout the day instead of just workouts!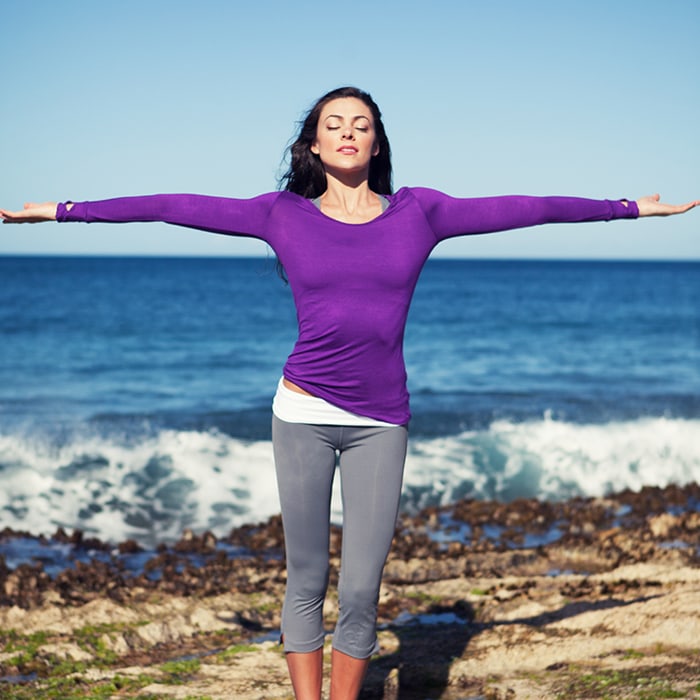 Want to try a pair of optimum capris for yourself? Well, you're in luck! Albion Fit is giving away a pair to one lucky A Kitchen Addiction reader! Want to try out some of Albion Fit's other clothing or swimsuits? Well, this weekend you can go on a shopping spree and save $15 off of $50 with the code kitchenaddiction15. This code is good until Sunday, May 12th!
Just enter the giveaway below!
Winner will be randomly selected and e-mailed, Thursday, May 23rd. Winner will have 48 hours to respond before another winner will be randomly selected.
Disclosure: Giveaway is sponsored by Albion Fit. I received a pair of optimum capris for review. All opinions are my own.
This post contains affiliate links.