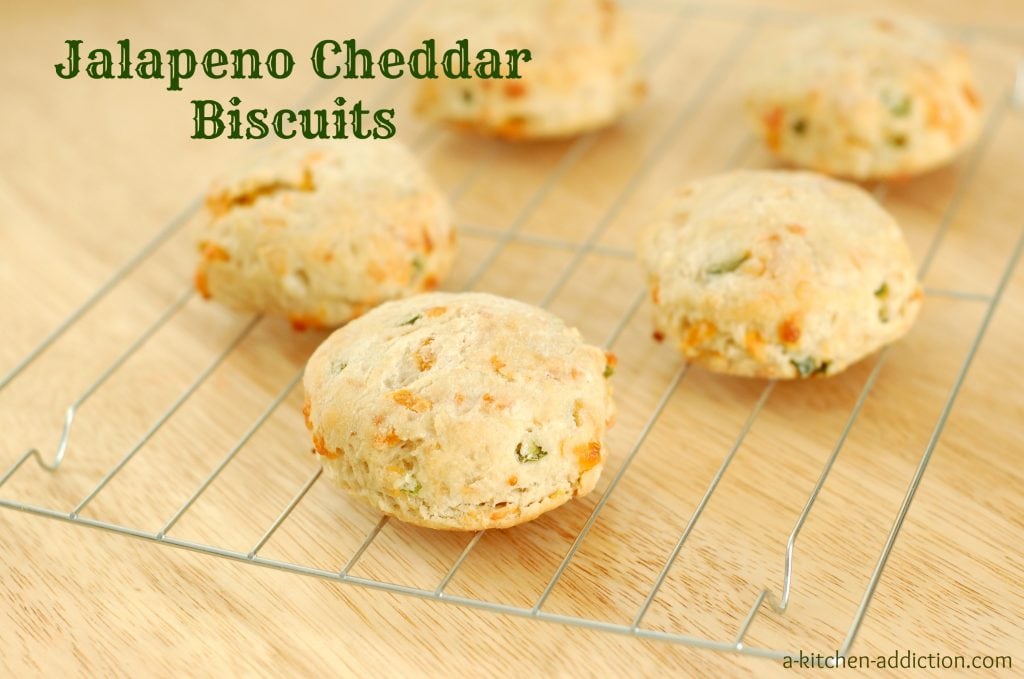 Tender, flaky, cheesy, and spicy, these biscuits have it all! I tend to lean towards sticking to plain baking powder (or buttermilk?!) biscuits, because they are so good. I must confess, I'm not exactly a biscuit connoisseur, so I'm not sure what the difference is between a baking powder biscuit and a buttermilk biscuit. The recipe that I grew up with contained both and we called them baking powder biscuits. Please don't be offended.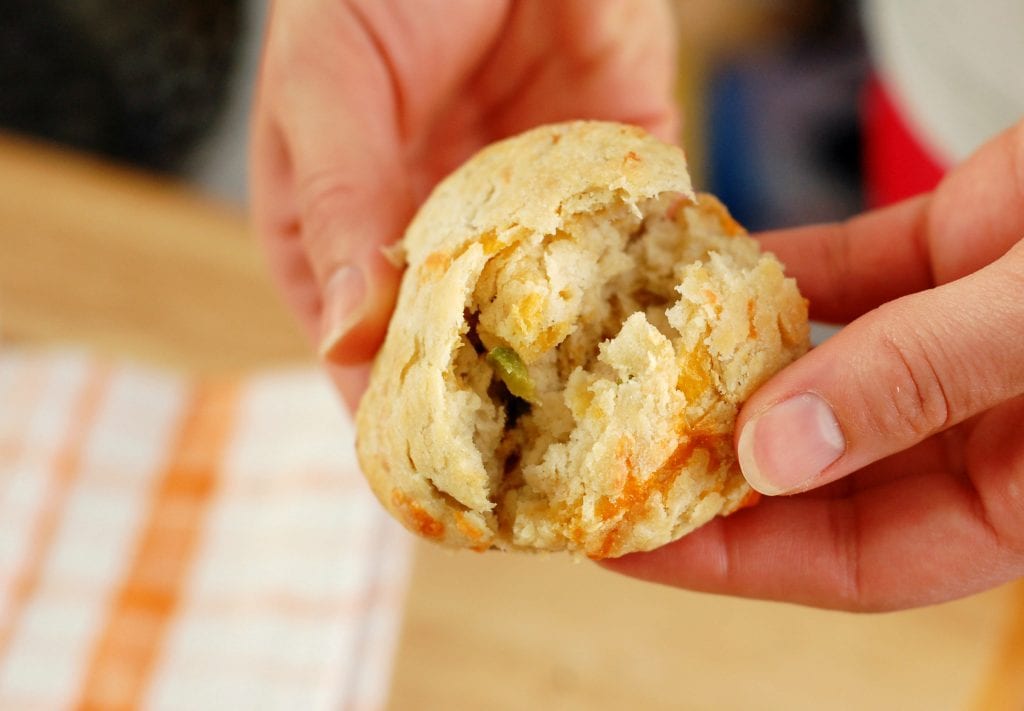 These biscuits, however, got me thinking that perhaps plain biscuits aren't always the way to go! The cheese gets crusty on the outside and nice and melted on the inside! The heat from the jalapenos is just enough to know that it's there without being overpowering. They are the perfect side to soups and chilies. . .and one day it will actually cool off to enjoy those hot meals! 🙂 But until then, they make a great pairing to bacon and eggs for breakfast or any crock pot meal that needs a side to round it out!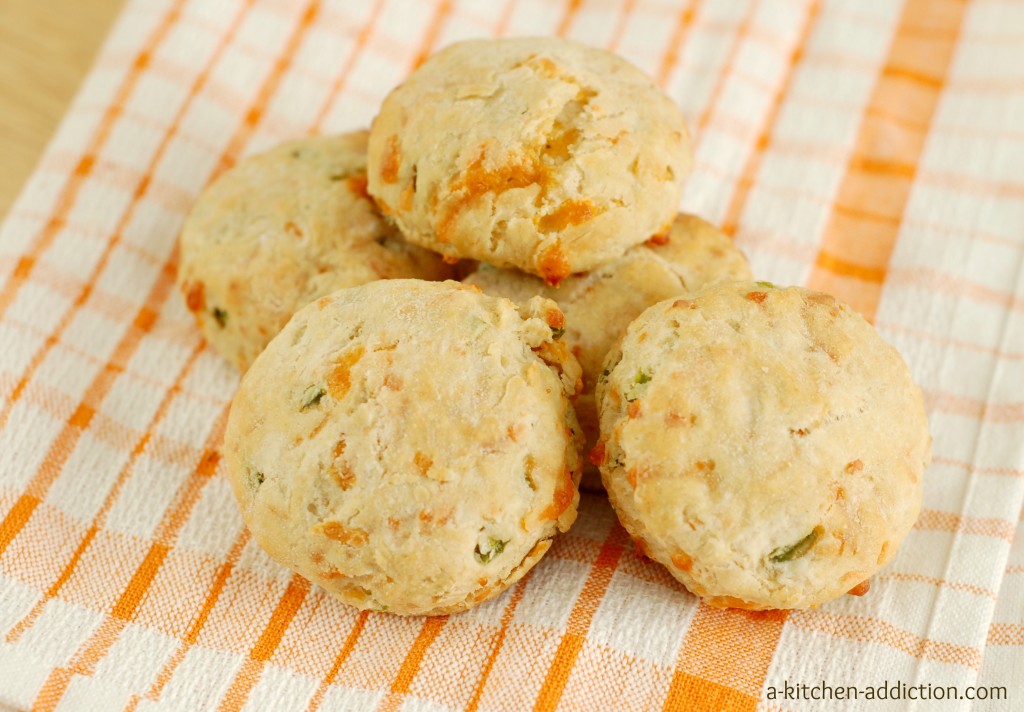 So, what's your preference for biscuits? And what's the difference? And what do you call them? I need a biscuit education! 🙂
Jalapeno Cheddar Biscuits
Yield: 8-10 biscuits
Ingredients
2 C all-purpose or white whole wheat flour
2 1/2 tsp baking powder
1/2 tsp salt
1/2 tsp dried thyme
1 tbsp sugar
4 tbsp unsalted butter, cold and cut into pieces
1/4 C finely chopped jalapeno peppers
1 C reduced-fat shredded cheddar cheese
1 C non-fat buttermilk
Directions
Preheat oven to 425. Line baking sheet with parchment paper.
In a large bowl, whisk together flour, baking powder, salt, dried thyme, and sugar. Add butter and cut into flour mixture using a pastry blender or fork until mixture resembles coarse crumbs. Stir in peppers and cheese until well-combined. Stir in buttermilk just until mixture is moistened.
Turn dough out onto floured surface. Knead dough 4-5 times or until dough comes together. Roll or pat dough out to 3/4 inch thickness. Using a biscuit cutter or a knife, cut biscuits out of dough. Gather scraps and pat into a new round. Cut out biscuits until remaining dough is used.
Bake for 10-12 minutes or until biscuits just turn light golden brown and cheese melts.
Serve warm.
This recipe is linked with Sweet Treats and Swanky Stuff.