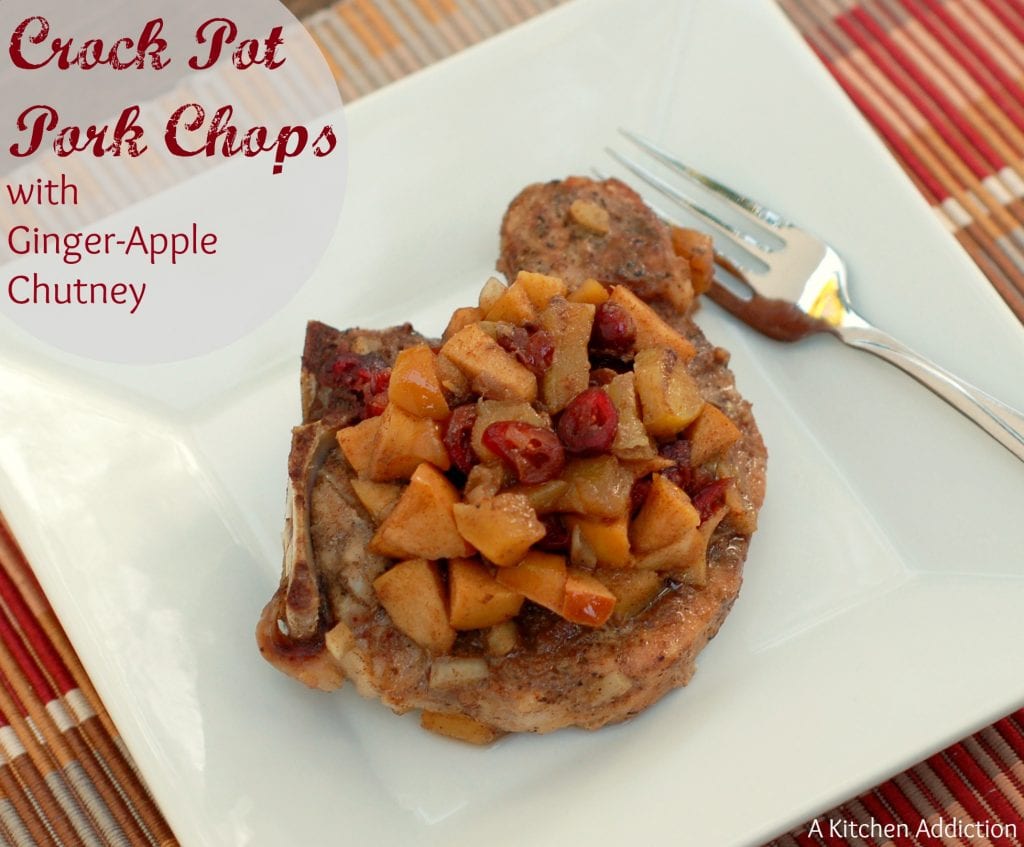 How about a set and forget meal for the weekend? I'm thinking a hearty, comforting meal after a day spent outside with the family enjoying the beautiful fall weather. Sound good? These pork chops are that meal. Place them in the crock pot at the beginning of the day. Have fun during the day. Don't worry about what to fix for supper. Make some rice and veggies. Take out the pork chops. Supper is served. That easy.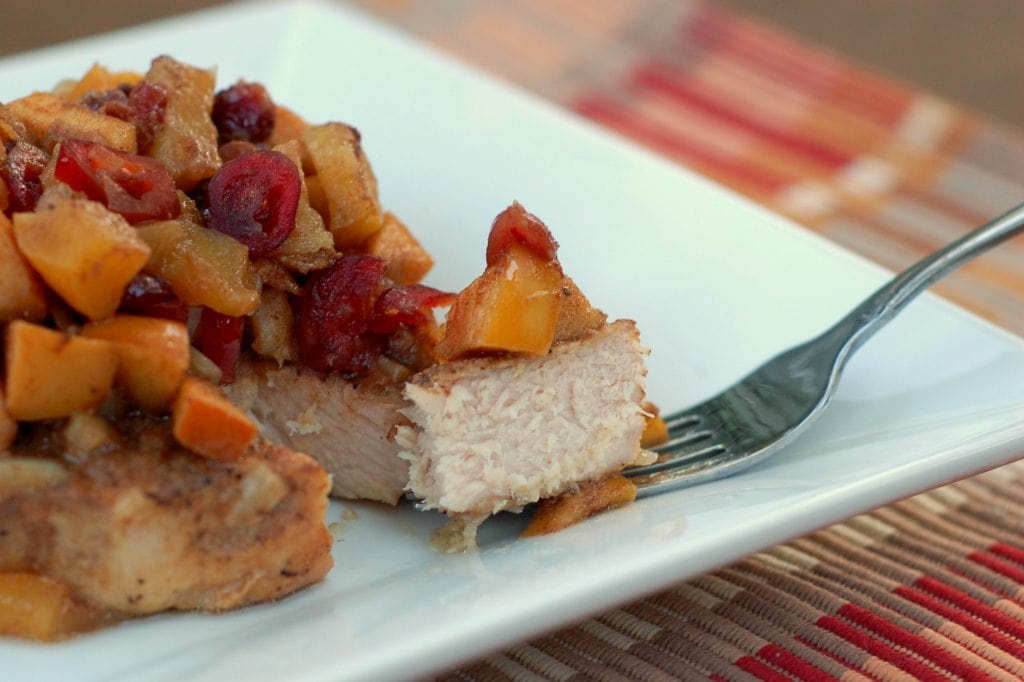 Oh, and the prep work is minimal, too. So don't worry about getting up early to get everything in the crock pot on time. These chops are juicy and tender with a slight kick from the white pepper that is perfectly balanced with the sweetness of the apples and cranberries. Yes, they are just plain good. . .and easy. . .and convenient. . .and well, just plain good. 🙂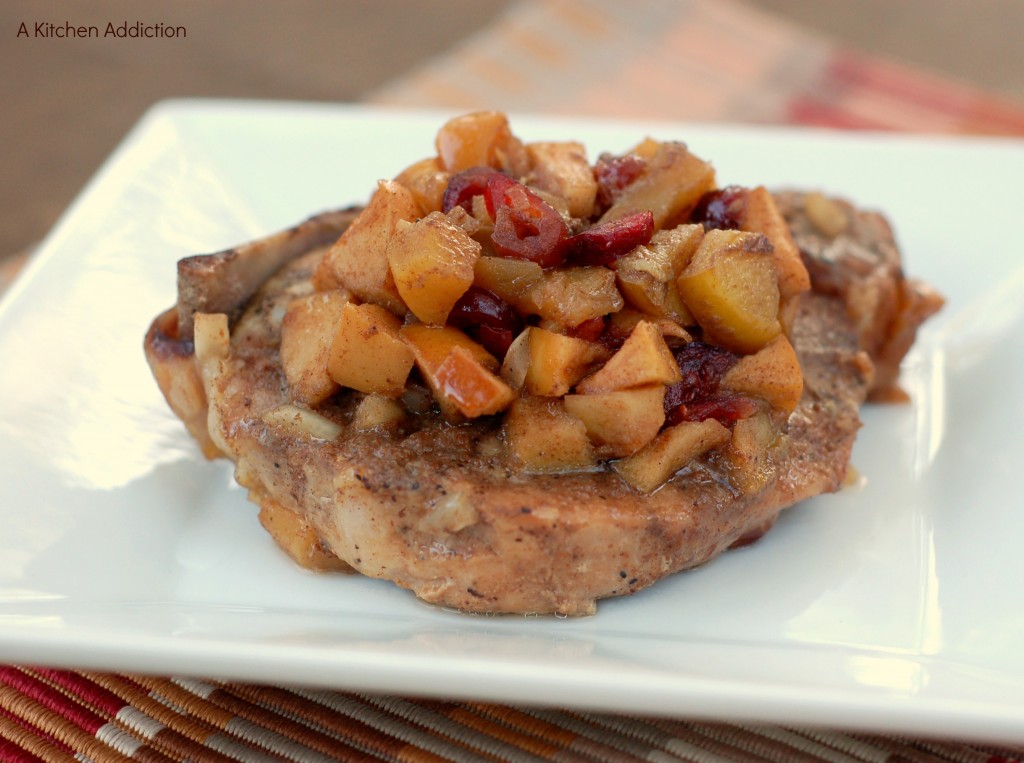 The recipe below is for two people, but it can easily be doubled or tripled to accommodate more servings. So go ahead. Enjoy your weekend and these pork chops! 🙂
Crock Pot Pork Chops with Ginger-Apple Chutney
Yield: 2 servings
Ingredients
2 bone-in pork chops (about 1 lb), trimmed of excess fat
1/4 tsp salt
1/4 tsp ground white pepper
1/2 tsp garlic powder
1/2 tsp onion powder
1/4 tsp ground black pepper
1 C finely chopped apples
1/4 C dried cranberries
2 tbsp finely chopped onion
2 tbsp brown sugar
1 tbsp apple cider vinegar
1 tsp ground ginger
1/4 tsp allspice
1/4 tsp cinnamon
Directions
Pat pork chops dry with paper towel. Sprinkle with salt, white pepper, garlic powder, onion powder, and black pepper.
In a small bowl, mix together apples, cranberries, onion, brown sugar, apple cider vinegar, ginger, allspice, and cinnamon.
Place one pork chop in bottom of crock pot. Spoon half of chutney over the top of the pork chop. Place second pork chop on top. Pour second half of chutney and any remaining juices over the top.
Turn crock pot on low. Cook for 3-4 hours.
This recipe is linked with Talent Show Tuesday, Trick or Treat Tuesday.