This Honey Pear Crisp is lightly sweetened with honey and topped with a light, buttery streusel to allow the delicate flavor of the pears to shine through! This simple recipe is easy to throw together for a last minute, seasonal dessert!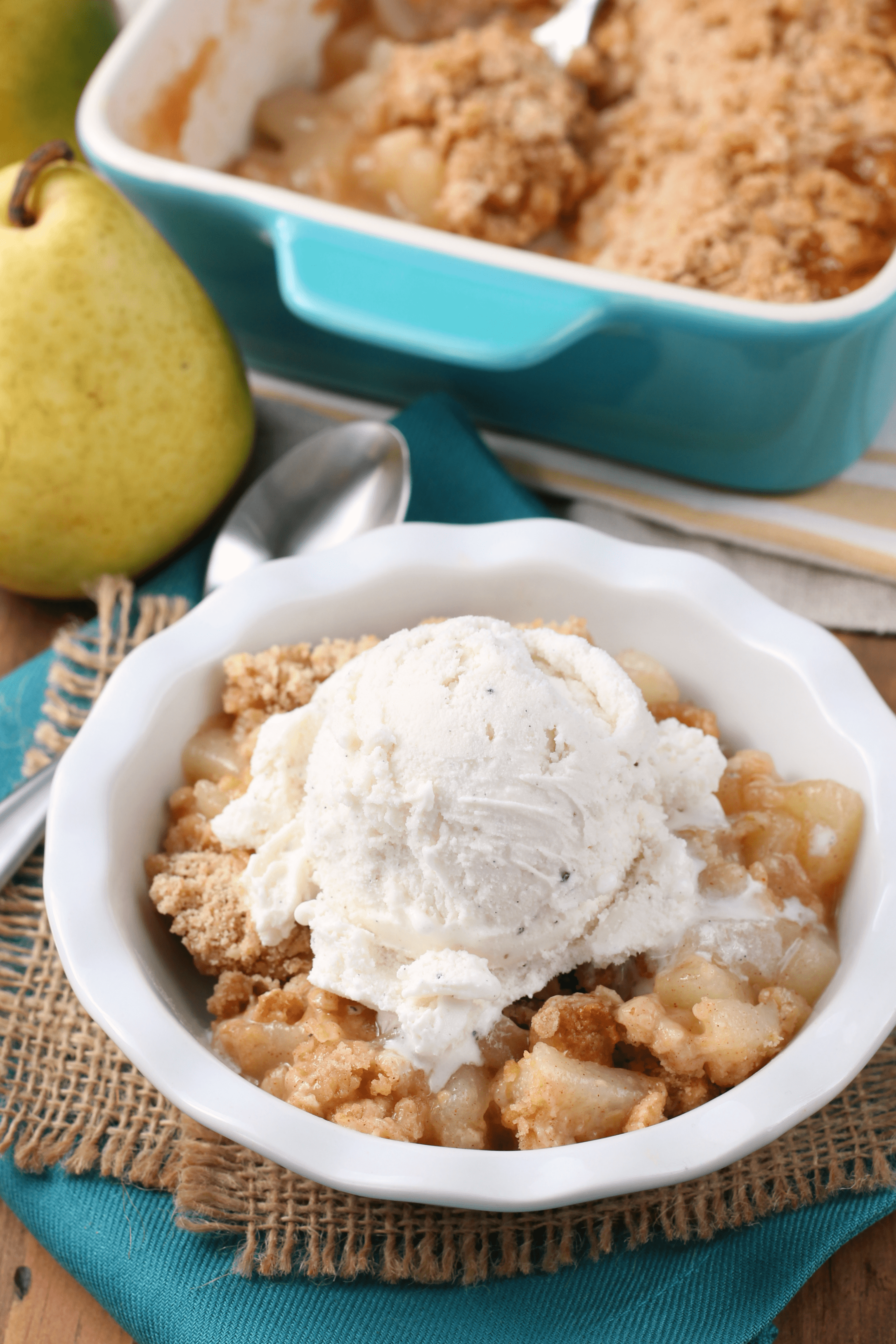 *Post and recipe from 08/30/13. Images updated 09/22/17.
For some reason I have never really baked with pears. I love enjoying them fresh, and I like eating pear desserts that other people have made. However, I have yet to experiment with them much in baking of my own.
I know now that I shouldn't have waited so long! This honey pear crisp is so good. Easy and simple, while letting the delicate flavor of pear shine through!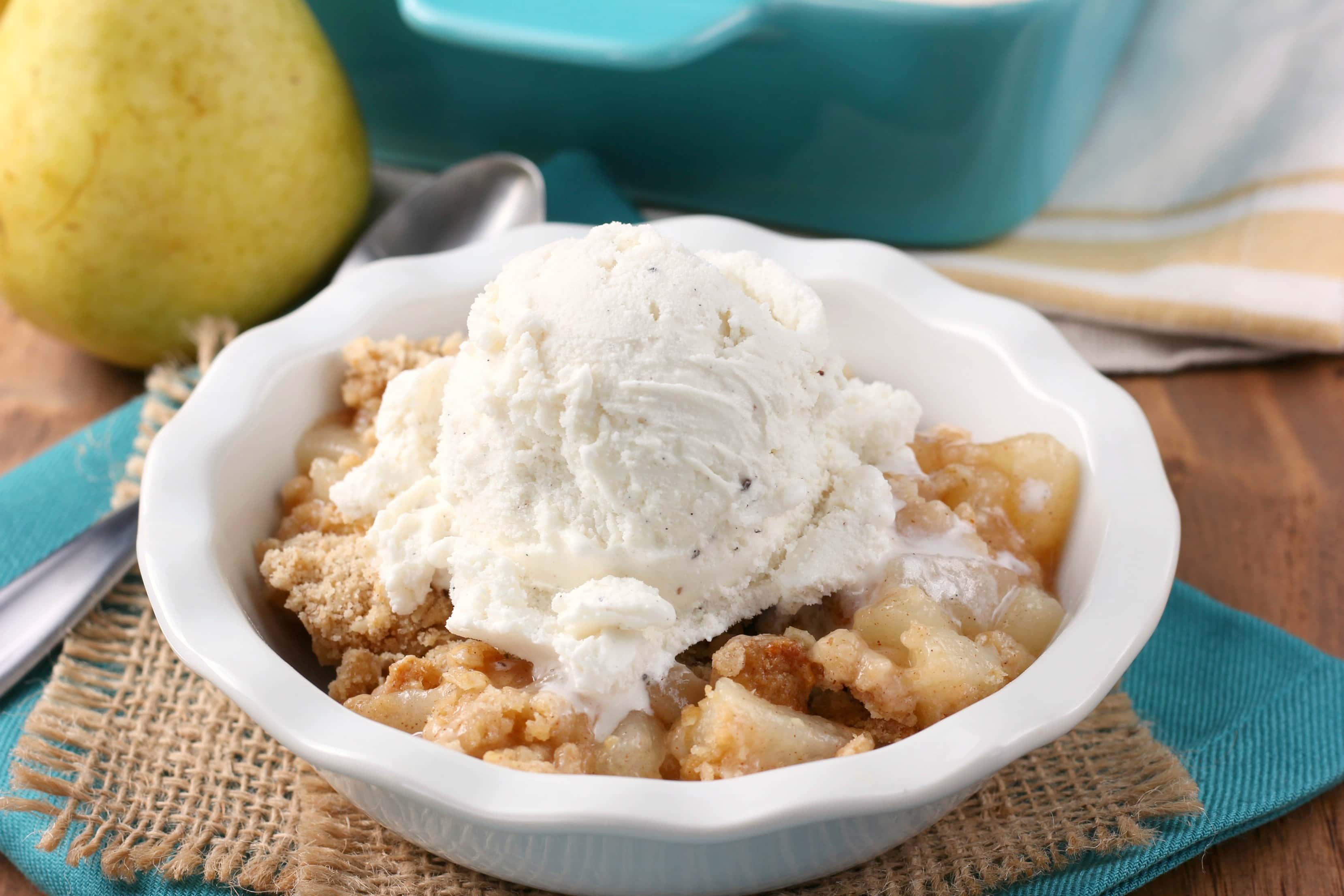 I recently found myself with a bunch of pears that needed to be used before we left for a weekend. Since apple crisp is a favorite around here, it only seemed natural that one of the first pear recipe I tried would be a crisp. I switched up the base of my apple crisp and got to work.
The main difference was the amount of streusel used. While I normally prefer a thick layer of topping on my apple crisp, this light layer is just right for the delicate flavor of pears.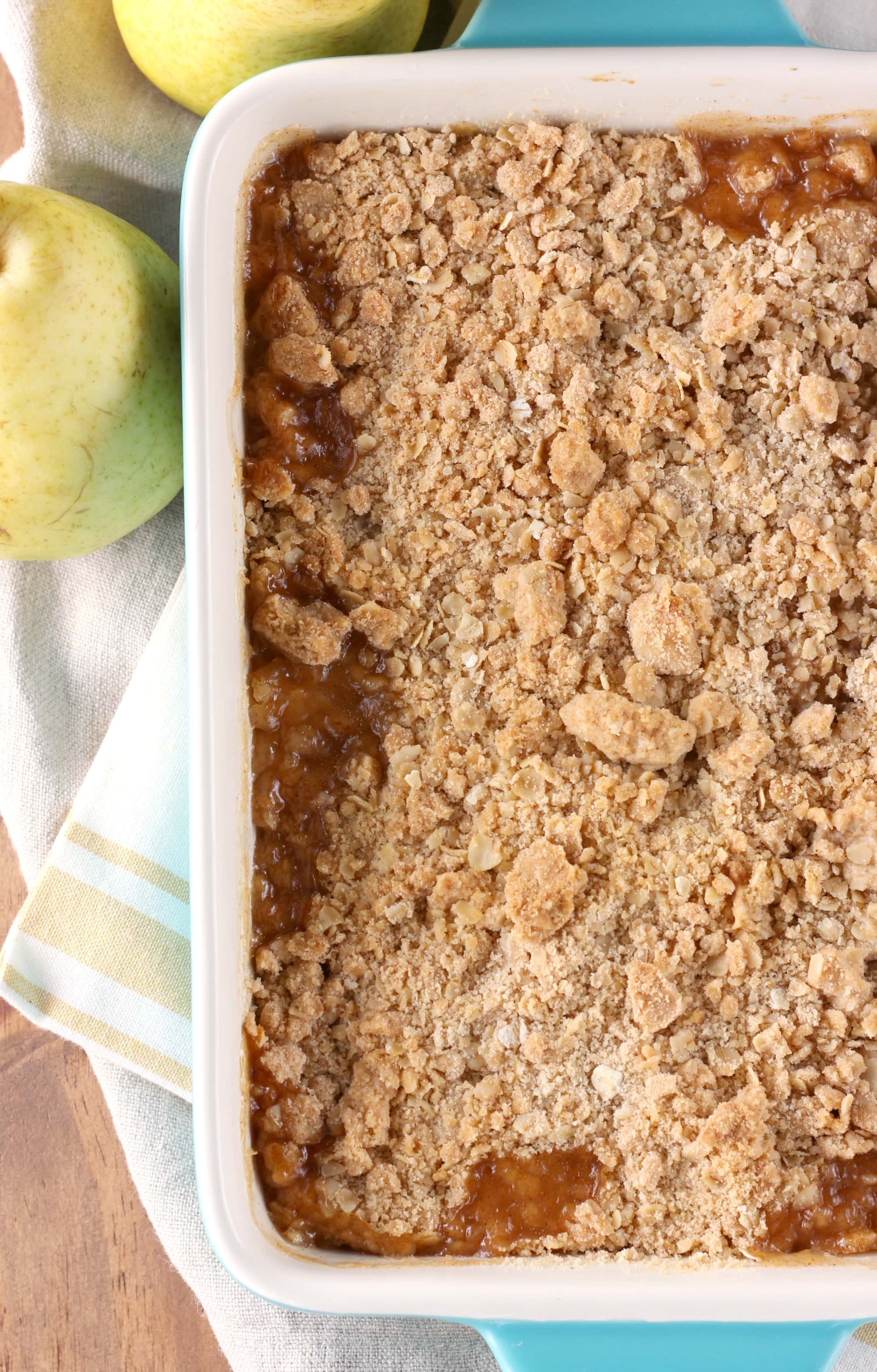 The other main difference was the sweetener. For this pear crisp I went with honey. Honey combines with the pears as the main sweetener to keep the true flavor of the fresh pears without making it too sweet. A bit of cinnamon is stirred into both the filling and the streusel topping to round out the flavors.
Since crisps are quick to make, it is easy to throw this seasonal honey pear crisp together for a quick dessert for unexpected company or just to enjoy after a long day!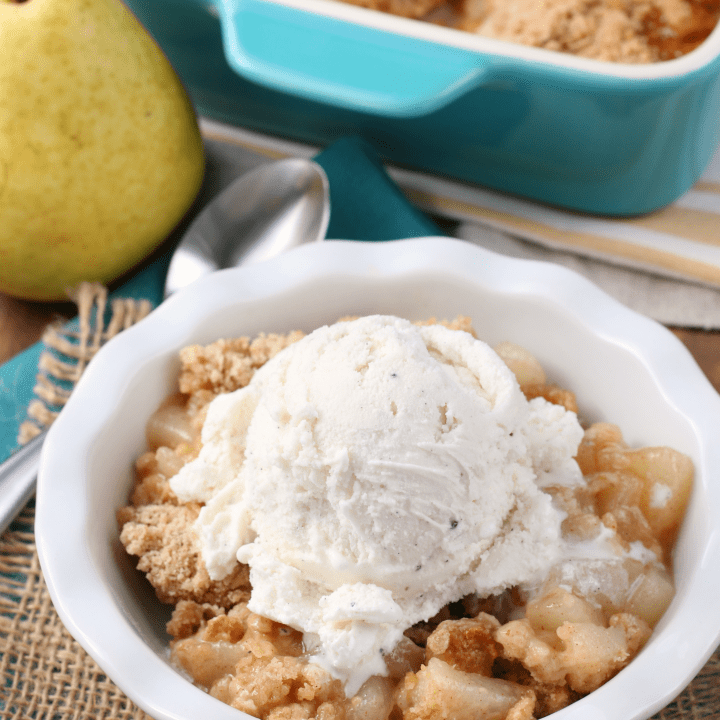 Honey Pear Crisp
Ingredients
For the Filling
4 C pears, diced
1/2 tbsp fresh lemon juice
1/4 C honey
1 tbsp cornstarch
1/2 tsp cinnamon
For the Topping
2/3 C white whole wheat or all-purpose flour
1/2 C quick oats
1/4 C brown sugar
1/2 tsp cinnamon
1/8 tsp salt
1/4 C butter, cold and cut into pieces
Instructions
Preheat oven to 350. Lightly spray an 8x8 inch or equivalent sized baking dish with non-stick cooking spray.
Combine pears, lemon juice, and honey together in a bowl. Gently toss to coat. Sprinkle cornstarch and cinnamon over pears. Gently stir to coat.
Whisk together flour, oats, brown sugar, cinnamon, and salt. Cut in butter until mixture resembles coarse crumbs.
Pour filling into baking dish. Sprinkle on topping.
Bake for 25-30 minutes or until filling is bubbly and topping is golden brown.
Allow to cool for 15 minutes before serving warm.
Recommended Products
As an Amazon Associate and member of other affiliate programs, I earn from qualifying purchases.