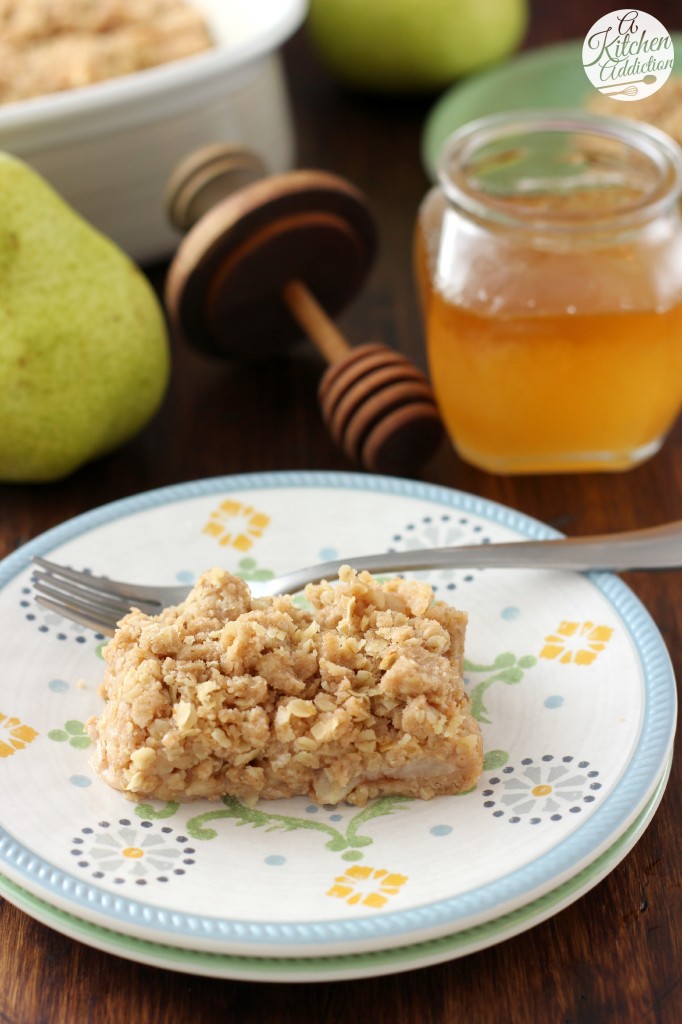 Fall is rapidly approaching. The temperatures are finally dropping a bit and the breeze is cool. But, before we go headlong into fall, my husband and I took advantage of the warmer (but not super hot) weather this weekend with biking, kayaking, and grilling.
But because it was so cool for once, I had to turn on the oven and make pear crisp.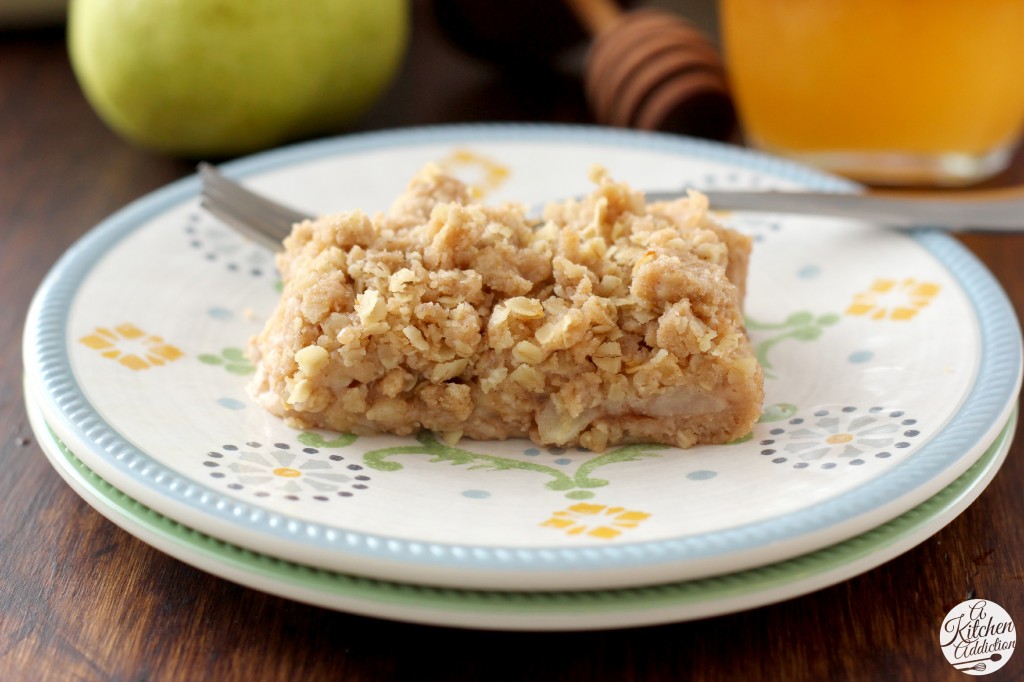 Crisp for me is more of a fall dessert because apple crisp is my favorite! However, I made a pear crisp last year and loved it. It was sweetened with honey and full of sweet, juicy pears.
It was about time that I shared it with you, except this time I turned them into bars. Honey pear crisp bars, because can you have too much streusel?!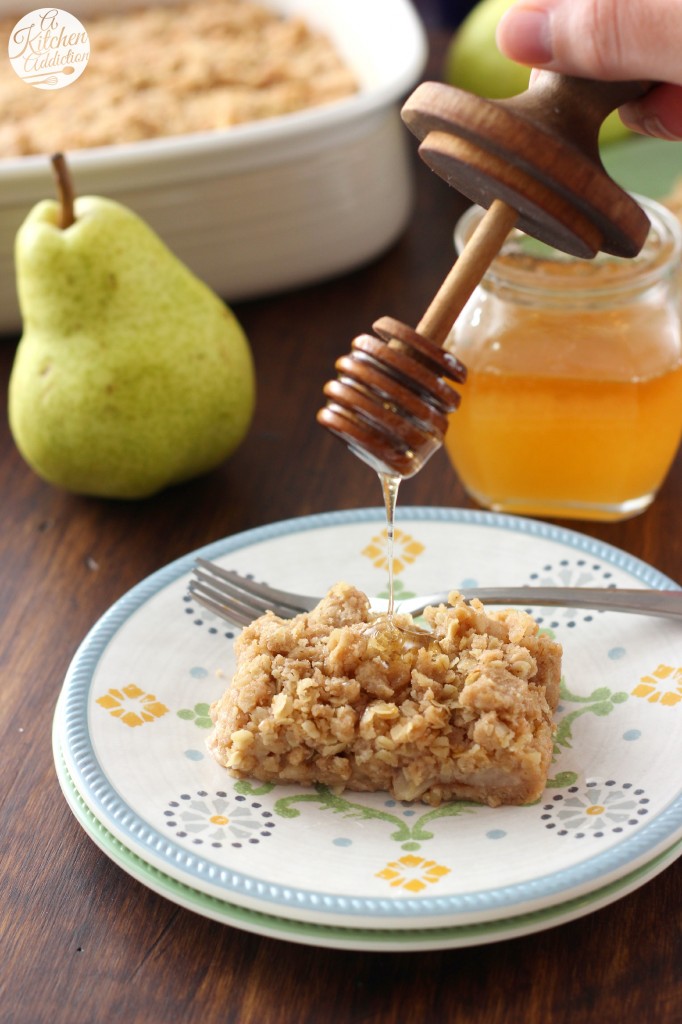 The answer is "No!" by the way! (When I make my peanut butter apple crisp, I frequently make a double batch of streusel and make a bottom layer!)
And since you can't have too much streusel, I pressed some in the bottom of the pan, topped it with a sweet, juicy pear filling and even more streusel.
Loads of fresh fruit and buttery streusel in each bite. What's not to like?! Perfect for enjoying while sitting outside and enjoying these last summer evenings!
Honey Pear Crisp Bars
Author:
Ingredients
For the Filling
3 C pears, diced
1/4 C honey
1/2 tbsp lemon juice
1 tbsp cornstarch
1/2 tsp cinnamon
For the Crust and Topping
1 1/3 C all-purpose or whole wheat flour
1 C quick oats, divided
1/2 C brown sugar
1 tsp cinnamon
1/4 tsp salt
1/2 C butter, cold and cut into pieces
Instructions
Preheat oven to 350. Lightly spray an 8×8 or 9×9 inch baking dish with non-stick cooking spray.
Combine pears, honey, and lemon juice together in a bowl. In a small bowl, whisk together cornstarch and cinnamon. Add cinnamon mixture to pears and gently stir to coat.
Whisk together flour, 1/2 cup quick oats, brown sugar, cinnamon, and salt in a large bowl. Cut in butter with a pastry fork until mixture resembles coarse crumbs.
Press half of oat mixture into the bottom of prepared baking dish. Pour filling on top.
Stir in remaining 1/2 cup of quick oats into remaining half of oat mixture. Sprinkle over filling.
Bake for 15-20 minutes or until filling is bubbly and top is golden brown.
Remove to a wire rack to cool for 15 minutes before serving warm.