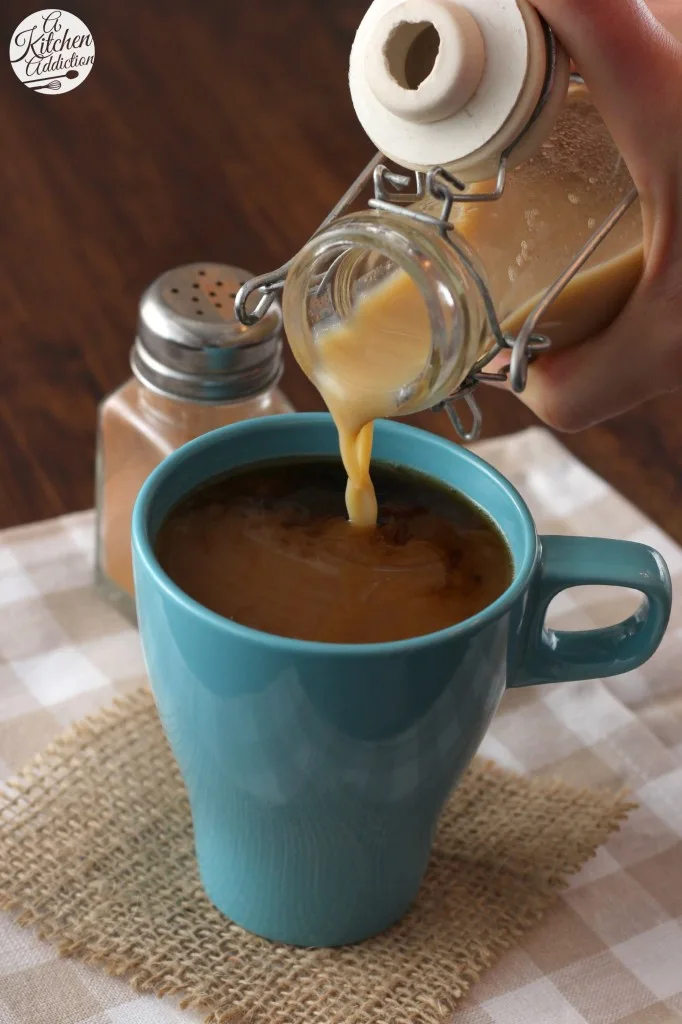 As the weather starts to cool off (though that hasn't happened here!), I start to see all kinds of homemade coffee creamers pop up on the internet. One common theme throughout these recipes is that of the cream (obviously!) and sweetened condensed milk combination.
While I'm not necessarily opposed to those ingredients, there are those of us who can't have a lot of dairy or have other reasons for avoiding dairy.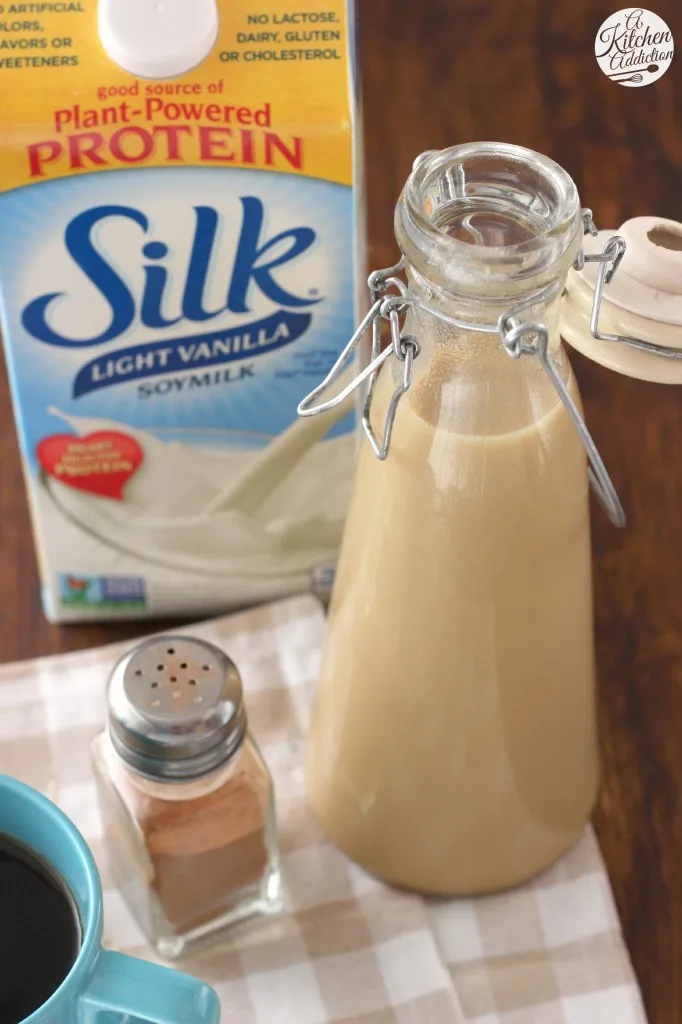 It's time for a homemade dairy free coffee creamer! It's really very simple. Start with your favorite Silk Soymilk. (I chose vanilla because I wanted the extra vanilla flavor.) Add it to a small saucepan and reduce the milk down to half of its original volume.
The result is a rich, creamy dairy free coffee creamer base!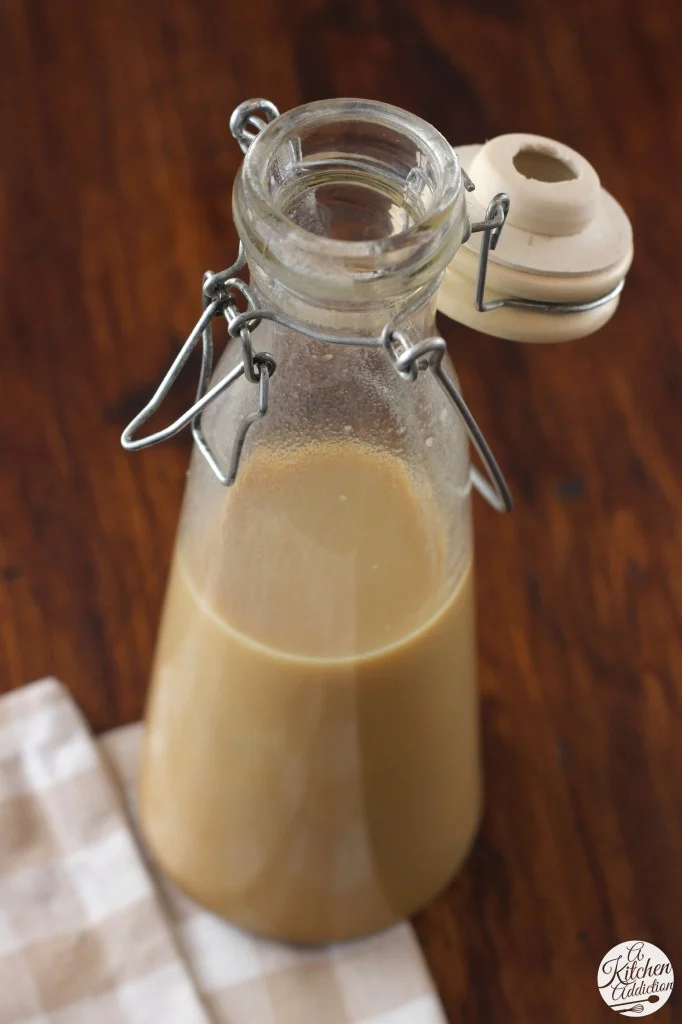 Since there are so many recipes floating around for homemade pumpkin spice creamer, I figured it was about time that a dairy free version made an appearance.
So I took my coffee creamer base and added in pumpkin, cinnamon, and ginger. For the sweetener I used honey and a bit of maple syrup. If you aren't a fan of the honey flavor, you could use all maple syrup or vice versa.
The end result is a delicious pumpkin spice coffee creamer that is not only dairy free but also has the benefits of protein and calcium! It's a win-win!
Dairy Free Pumpkin Spice Coffee Creamer
Author:
Serves:
1 1/4 cups creamer
Ingredients
2 C Silk Light Vanilla Soymilk
1/4 C honey or pure maple syrup
2 tbsp pumpkin puree
1/4 tsp cinnamon
1/8 tsp ginger
Instructions
In a small saucepan, bring soymilk to a boil over medium heat. Reduce heat to medium-low and simmer for 20-30 minutes or until milk reduces to half (or about 1 -1 1/2 cups).
Remove from heat and whisk in honey, pumpkin puree, cinnamon, and ginger until smooth.
Pour into a heat-safe bowl and refrigerate until completely chilled.
Make sure to check out Silk's website for more information about their soymilk and its protein benefits.
This conversation is sponsored by Silk. The opinions and text are all mine.