This Homemade Peach Salsa is an easy, fruity homemade salsa with a bit of heat! It's a great way to take advantage of all the fresh summer produce!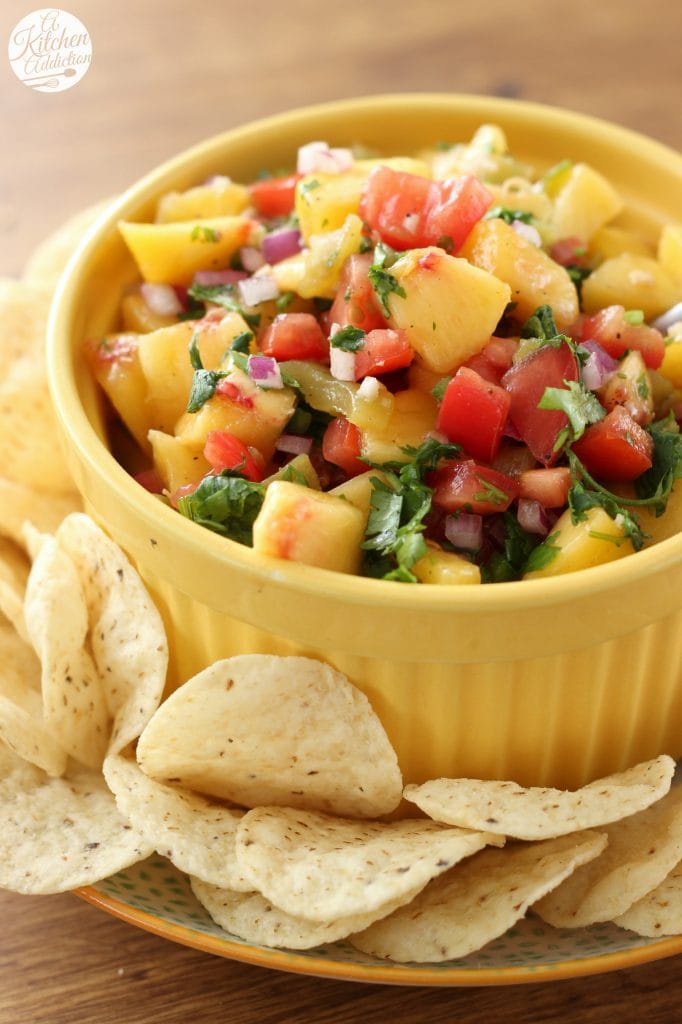 I was just looking over my recipes for this week and realized that I'll be having an unofficial peach week! Fresh peaches have obviously been on my mind.
They have been so sweet and juicy that we have been eating loads of them lately. Well, peaches and blueberries and strawberries. . .and well, you get the picture.
We're taking advantage of summer's fresh produce! Since we usually eat fresh fruit plain or in something sweet, I thought it was about time that I made a savory recipe.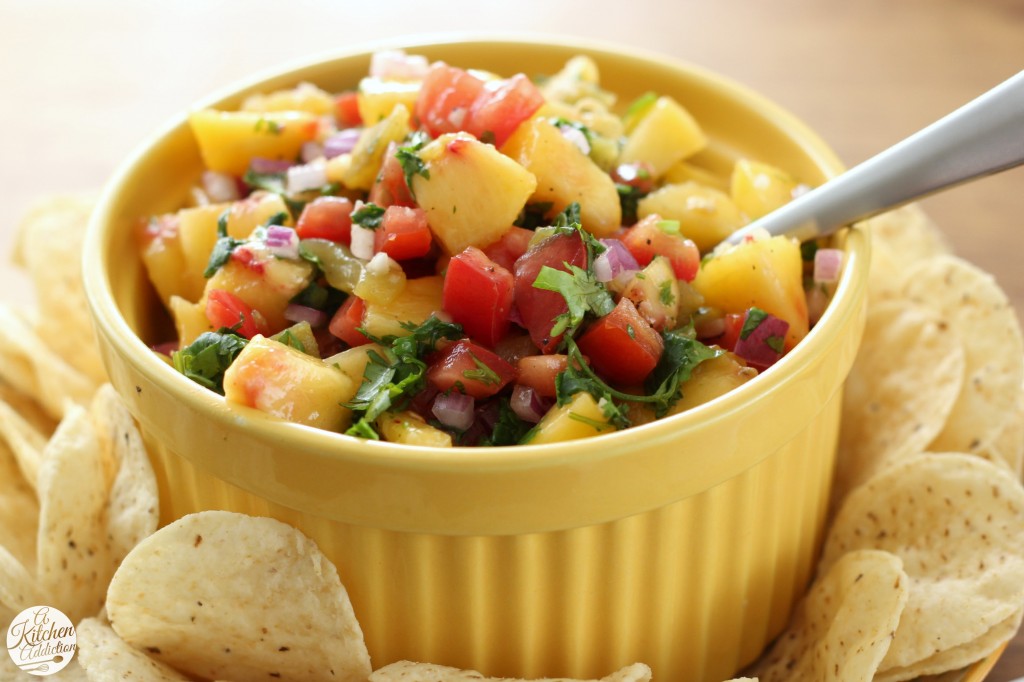 We've had a few different variations of peach salsa, and I thought it was about time that I tried making our own homemade peach salsa. This was the result.
A fresh, flavorful salsa that is a perfect balance of sweet and spicy. Heat from the chilies and jalapeno pepper evens out the sweetness of the peaches and lime juice.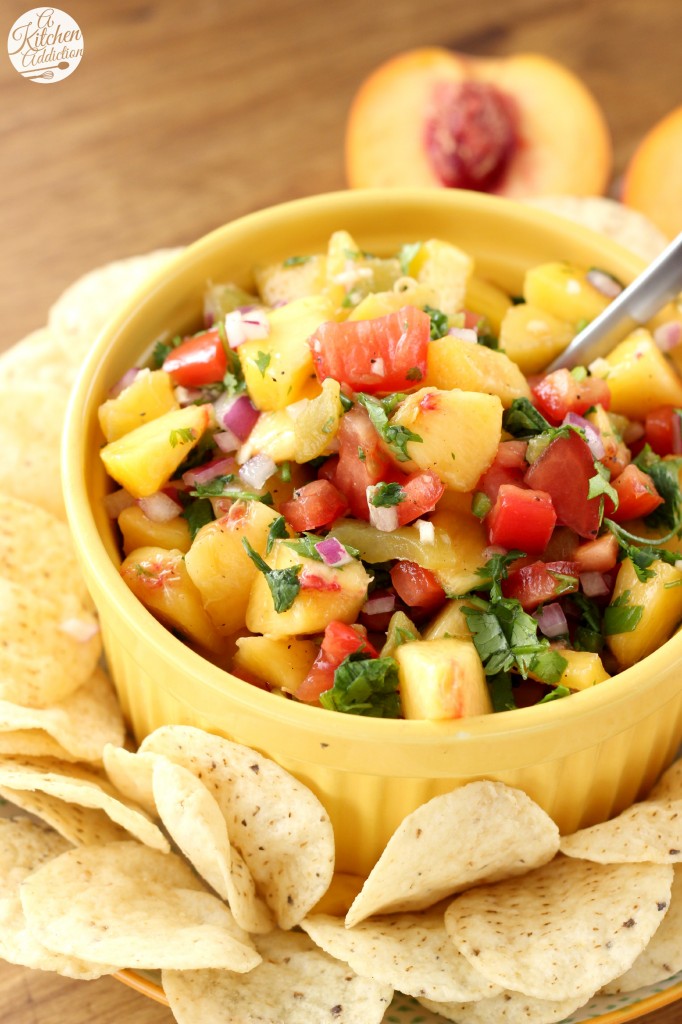 My husband loves spicy food and thought the salsa could have been a little spicier. So, if you're a fan of spice, feel free to add more chilies or jalapeno peppers.
Serve it with your favorite tortilla chips or grilled meat for a fresh summer side!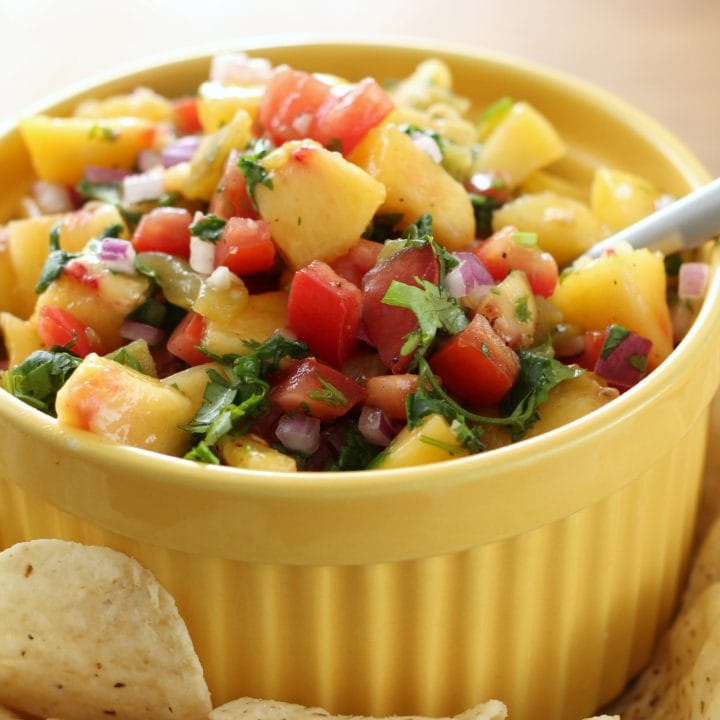 Homemade Peach Salsa
Ingredients
2 C ripe peaches, chopped
1 C tomato, chopped
1/2 C red onion, diced
1/2 C cilantro, chopped
1 (4 oz) can green chilies, chopped
1 jalapeno, chopped
2 garlic cloves, minced
1 tbsp lime juice
salt and pepper to taste
Instructions
Gently mix together all ingredients until combined.
Serve with your favorite tortilla chips or store in refrigerator until ready to serve.
Recommended Products
As an Amazon Associate and member of other affiliate programs, I earn from qualifying purchases.