There is just something about grilling that has summer written all over it. I don't know if it's the warm weather that finally allows us to spend hours at a time outside or all of the fresh produce that tastes so good grilled. Either way, summer is filled with grilling at our house!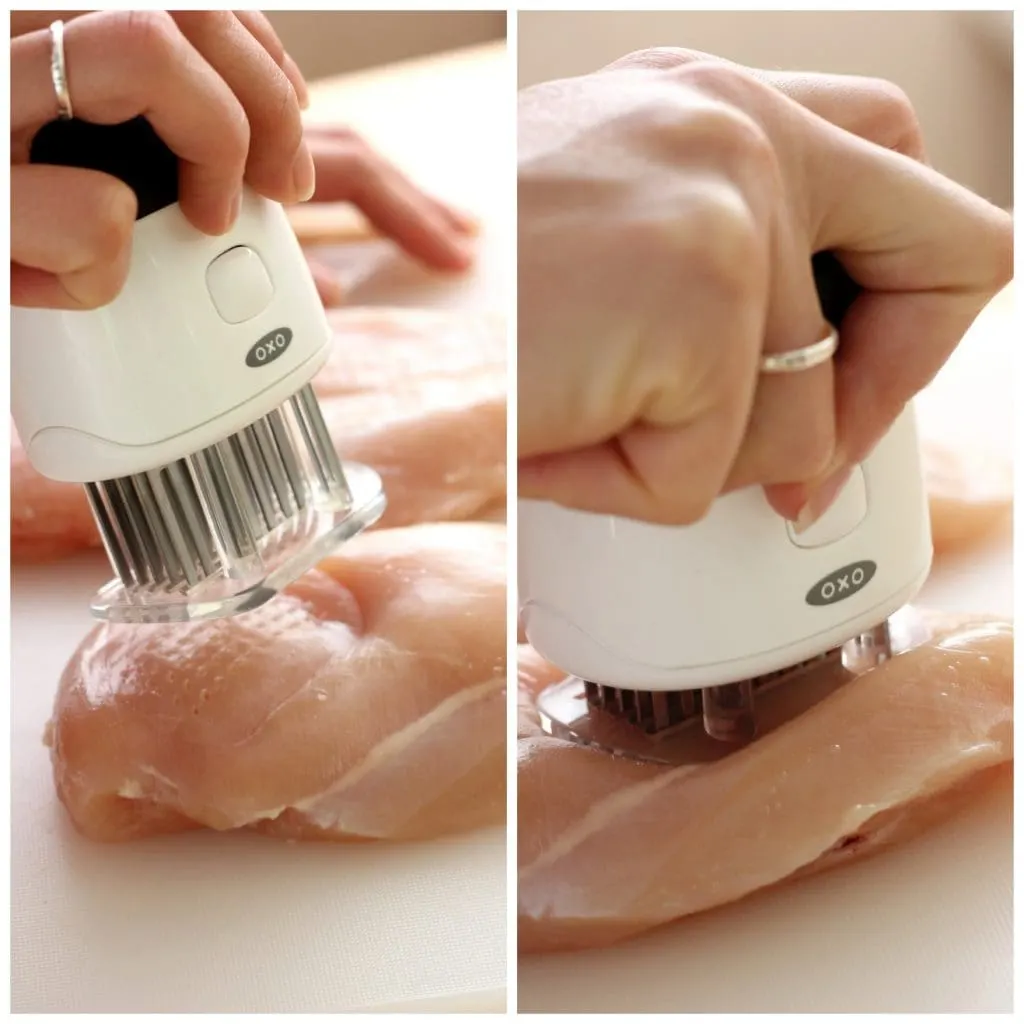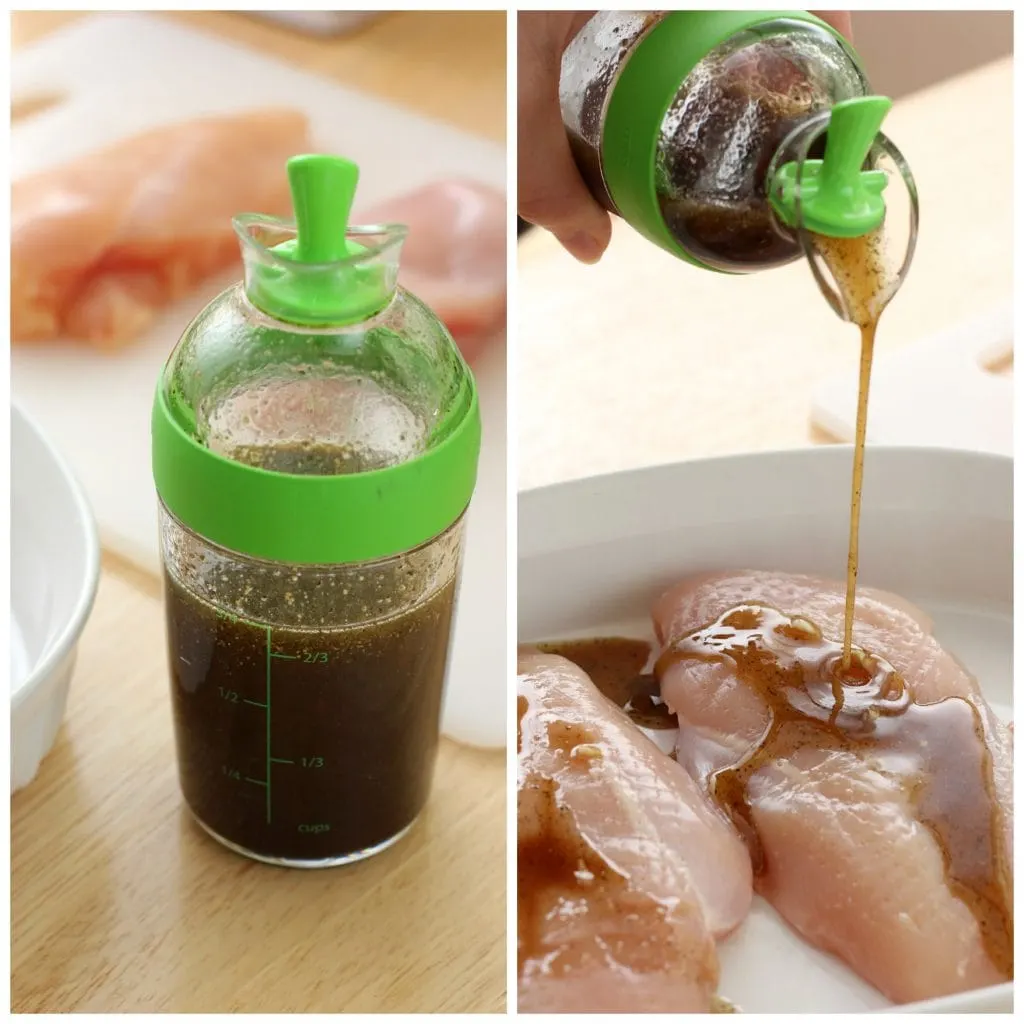 We love to grill simple meals that are full of flavor and this grilled honey lime chicken and corn salsa is exactly that. Recently OXO challenged bloggers to create a grilled meal using some of their summer grilling tools. We decided to give the tools a try with this recipe. Some simple prep work and a bit of grilling is all it takes to put this delicious meal on the table for your family and friends!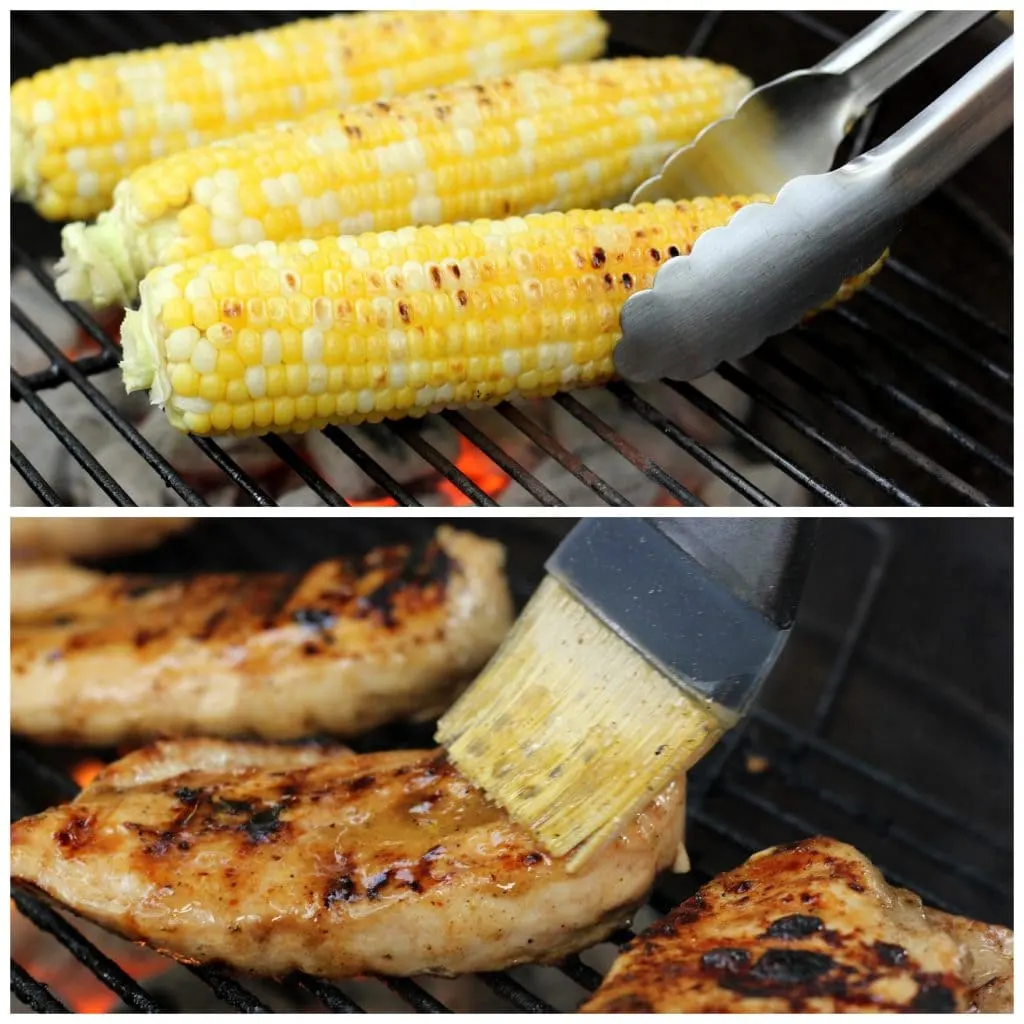 A couple of our favorite tools were the long 16″ tongs and the corn stripper. The tongs made it easy to access all sides of the grill without worrying about your hand getting too hot and the corn stripper made removing corn kernels from the cob a breeze. Plus, it kept the work area mess-free because it collects the kernels in the container!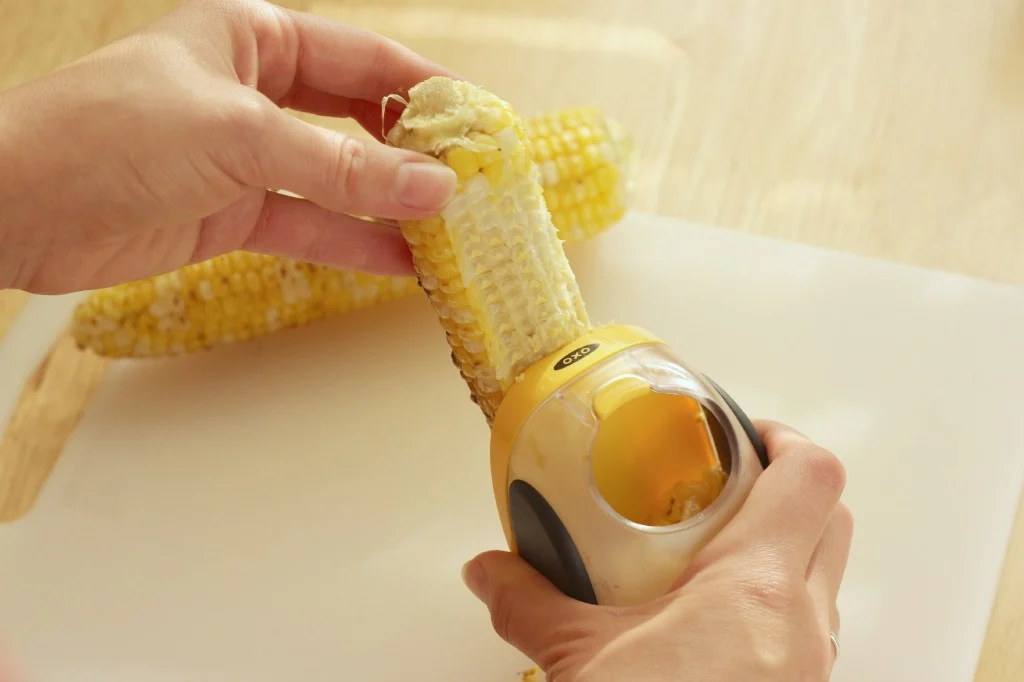 To make this meal, all you have to do is make a marinade and a simple salsa, and do a bit of grilling. The marinade is made of lime juice, honey, and soy sauce and provides a burst of flavor for the chicken. Corn salsa is filled with fresh grilled corn, tomatoes, jalapeno, and cilantro. A splash of lime juice ties the flavors of the salsa and chicken together.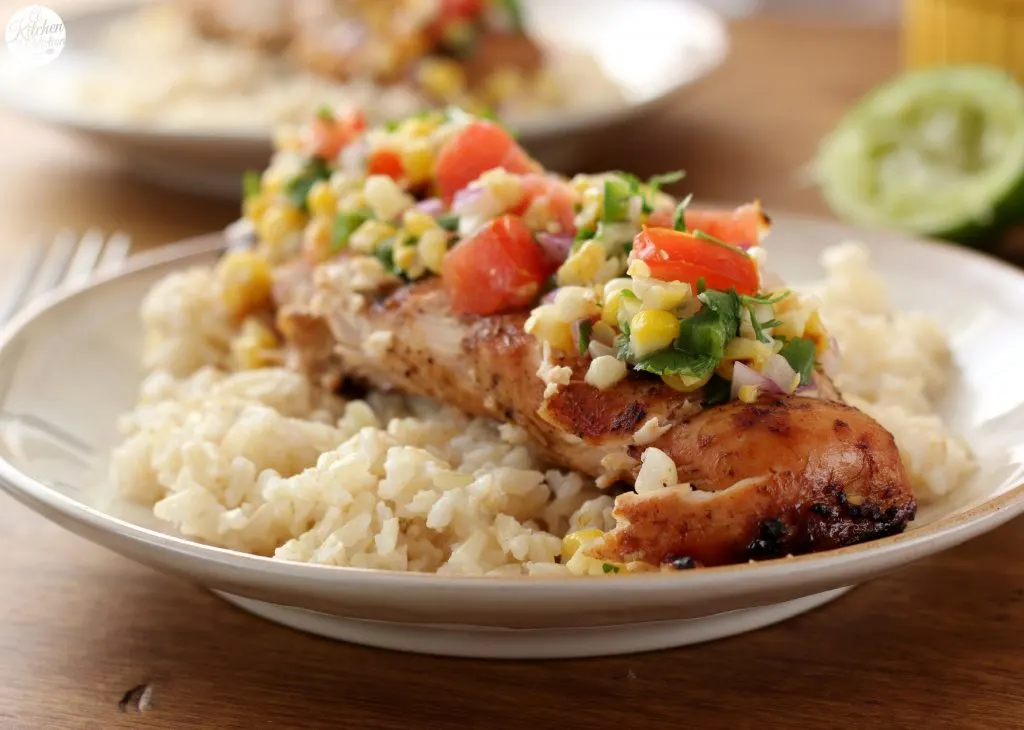 Serve the chicken on a bed of brown rice and top generously with the salsa. Then sit back and enjoy the bright, fresh flavors summer grilling has to offer!
Grilled Honey Lime Chicken and Corn Salsa #WhatAGrillWants
Author:
Ingredients
For the Chicken
4 (6-8 ounce) boneless skinless chicken breast, excess fat trimmed
5 tbsp olive oil
4 tbsp fresh lime juice
3 tbsp honey
2 tbsp soy sauce
1/2 tsp salt
1/2 tsp black pepper
1 garlic clove, minced
For the Salsa
2 large or 3 small ears of corn
1 C tomato, chopped
1/3 C fresh cilantro, chopped
1/3 C red onion, chopped
1 jalapeño, chopped
1 large clove garlic, minced
2 tbsp olive oil
2 tbsp fresh lime juice
salt and pepper to taste (start with about 1/8 tsp each)
Instructions
In a salad dressing shaker or small bowl, combine olive oil, lime juice, soy sauce, honey, salt, pepper, and garlic. Coat chicken with half of the marinade and let sit for 20-30 minutes.
While chicken is marinating, bring grill to medium to medium-high heat. Brush grate with oil. Place corn, in husks, on grill. Grill for about 7 minutes, getting a nice char on all sides. Carefully remove husks and silks (corn will be hot!), and place back on the grill for another 2-3 minutes or until lightly charred.
Remove from grill to cool. Slice corn off the corn into a large bowl. Stir in tomato, cilantro, onion, and jalapeno.
In a small bowl, whisk together garlic, olive oil, lime juice, salt, and pepper. Drizzle over the top of the corn mixture. Gently stir to combine. Cover and place salsa in refrigerator to allow flavors to blend while grilling the chicken.
Remove chicken from marinade and place on grill. Grill for about 6-7 minutes per side or until internal temperature reaches 165 degrees F. Halfway through the cooking time, brush chicken with remaining marinade.
Remove chicken from heat and allow to rest 5 minutes before slicing into pieces.
Serve chicken by itself or over a bed of brown rice. Top with corn salsa.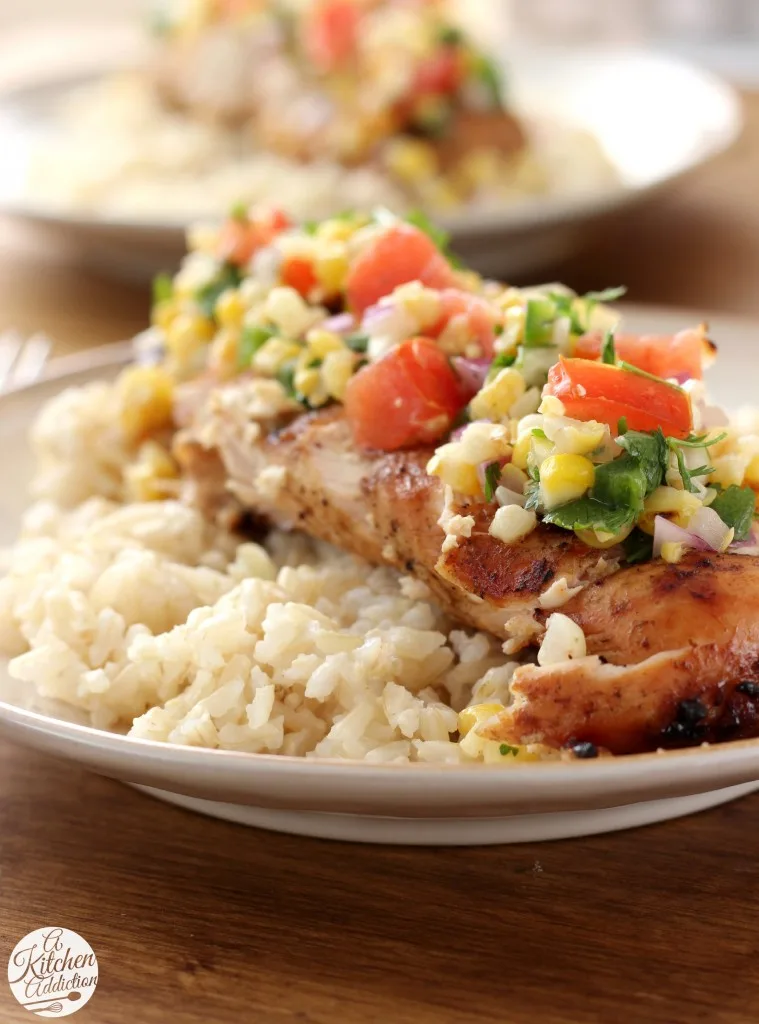 Disclaimer: I received product to help with recipe development. As always, all opinions are 100% my own.