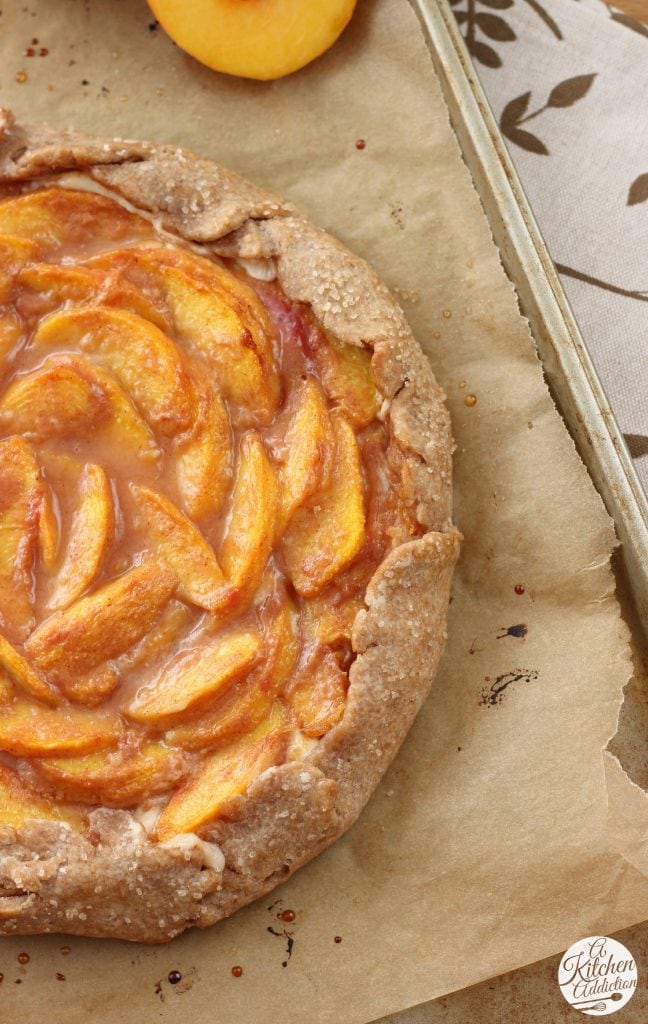 I've said it before, but I love the simplicity of crostatas. They are so easy to make and super versatile to match whatever you have on hand. Since my latest fruit obsession is peaches, I've had an abundance of them to use up. When I saw the brown sack of them sitting on the counter the other day, I knew that I needed to make another crostata.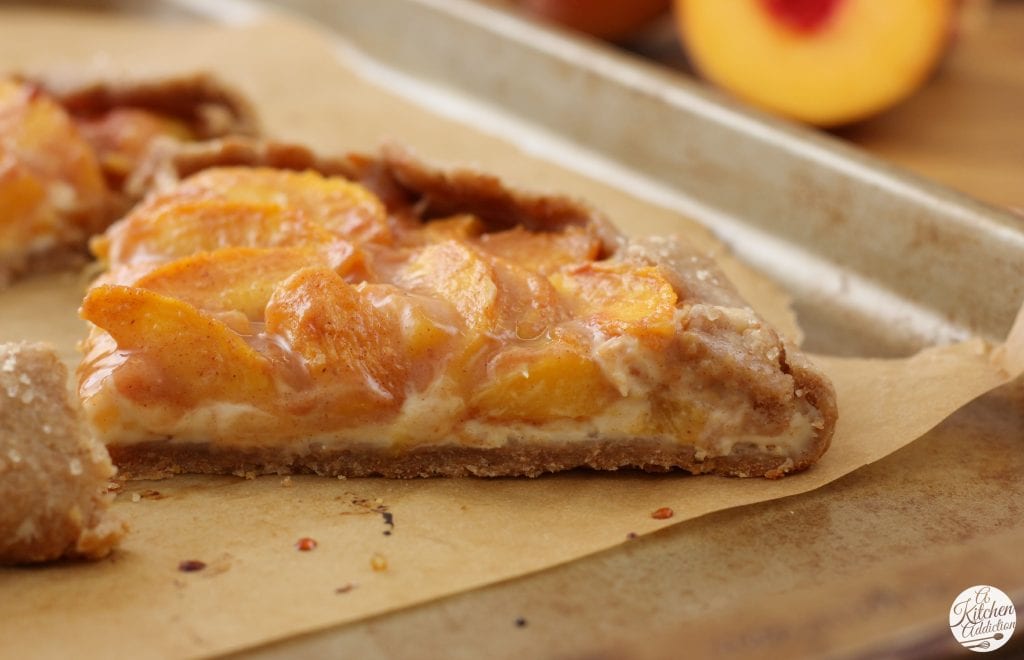 Fresh peaches are tossed with a bit of lemon juice, sugar, cinnamon, and ginger for a lightly spiced fruit filling. A lightly sweetened layer of cream cheese sits right below the peaches to elevate the sweetness of them without overpowering them and to add a bit of creaminess to the crostata.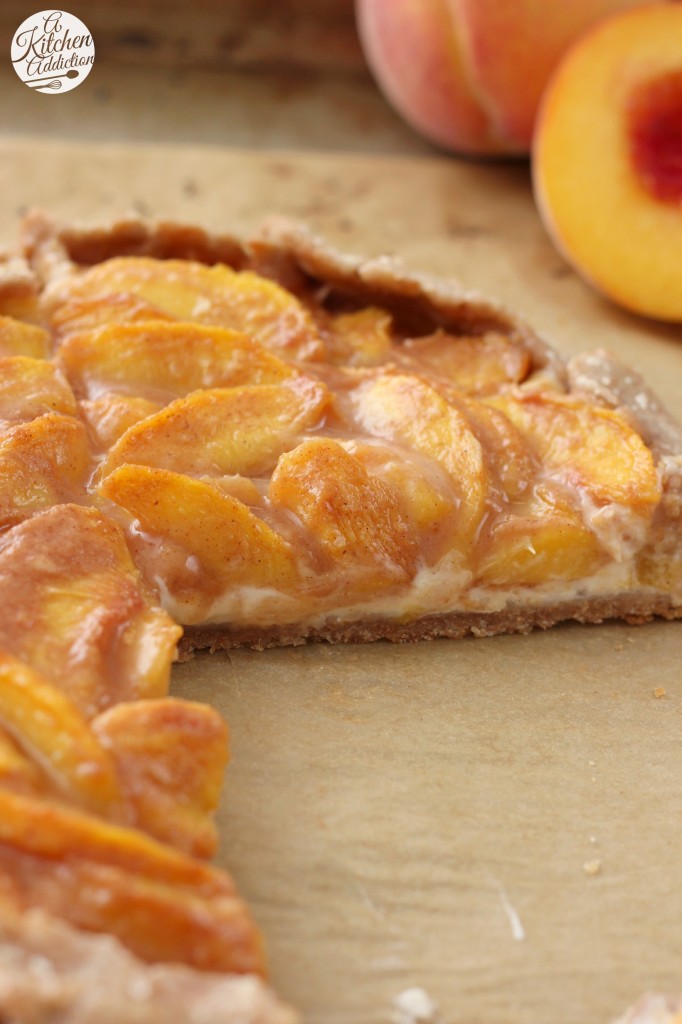 The crust is made with a mixture of whole wheat and white whole wheat flours. But don't worry, you can't tell. Olive oil is used in place of butter and adds just a hint of flavor that complements the peaches perfectly. If your summer is all about baking with fresh fruit, you'll want to add this crostata to your menu soon!
Peaches and Cream Crostata
Author:
Ingredients
For the Filling
2 1/2 C fresh peaches, sliced
2 tbsp sugar
1/2 tsp cinnamon
1/4 tsp ginger
1/2 tbsp lemon juice
1 tbsp flour
For the Cream Cheese Layer
4 oz 1/3 of the fat cream cheese
2 tbsp sugar
1 tsp vanilla extract
For the Crust
1/2 C white whole wheat or all-purpose flour
1/2 C whole wheat flour
1/2 tbsp sugar
1/4 tsp salt
1/4 tsp cinnamon
1/4 C olive oil
1/4 C non-fat milk + 1 tbsp for brushing crust
1 tbsp coarse sugar for sprinkling on crust
Instructions
In a medium bowl, gently stir together peach slices, sugar, cinnamon, and ginger. Stir in lemon juice and flour. Set aside.
In a small bowl, stir together cream cheese, sugar, and vanilla extract.
Preheat oven to 400. Line a baking sheet with parchment paper or a baking mat.
In a medium bowl, stir together flours, sugar, salt, and cinnamon. Add in olive oil and milk. Stir until a soft dough forms.
Turn dough out onto a floured surface. Knead dough 1 or 2 times for dough to come together. Roll out into a 12 inch circle. Transfer dough to prepared baking sheet.
Spread cream cheese mixture over the top, leaving at least a 1-inch margin from the edge. Arrange peach slices over the top of the cream cheese mixture. Pour remaining liquid over the top of the peaches.
Fold dough up over the edge of the peaches and pat down. Brush with milk and sprinkle with sugar.
Bake for 25 minutes or until edges turn golden brown.
Remove to a wire rack to cool slightly before cutting into pieces and serving warm.