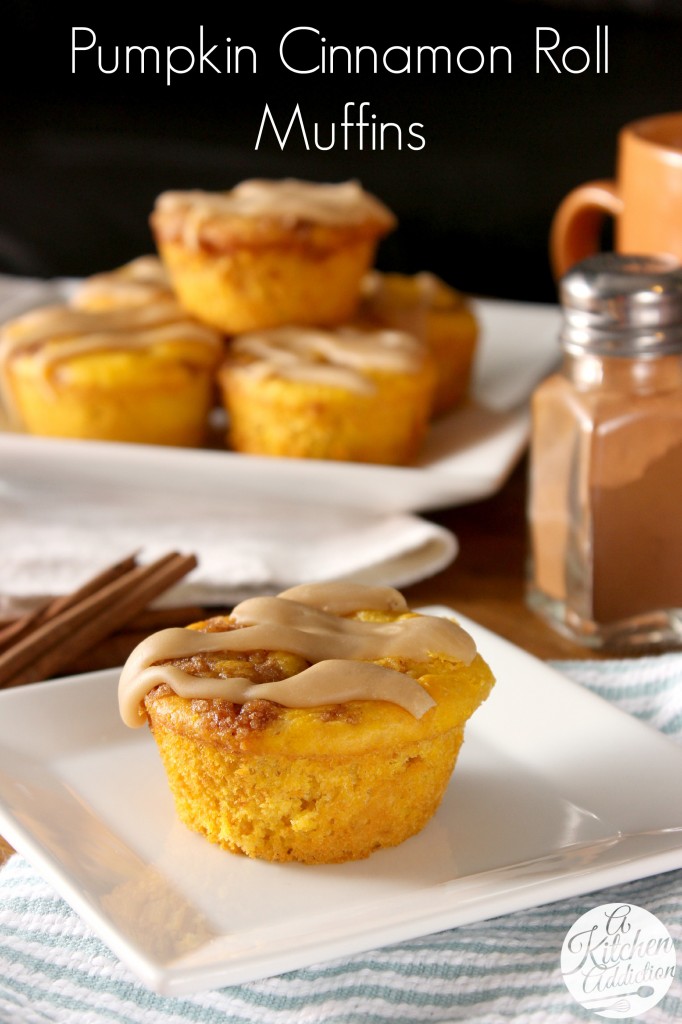 Fall is officially in the air! The air has a cool crispness to it, and it's actually cooling off in the evenings. I couldn't be more excited. I am sure you have already figured out that I like all things fall! Since it's finally cooled off, I've been making sure that the house has all of the smells of fall. These pumpkin cinnamon roll muffins do a great job of making smells of fall permeate the house while baking.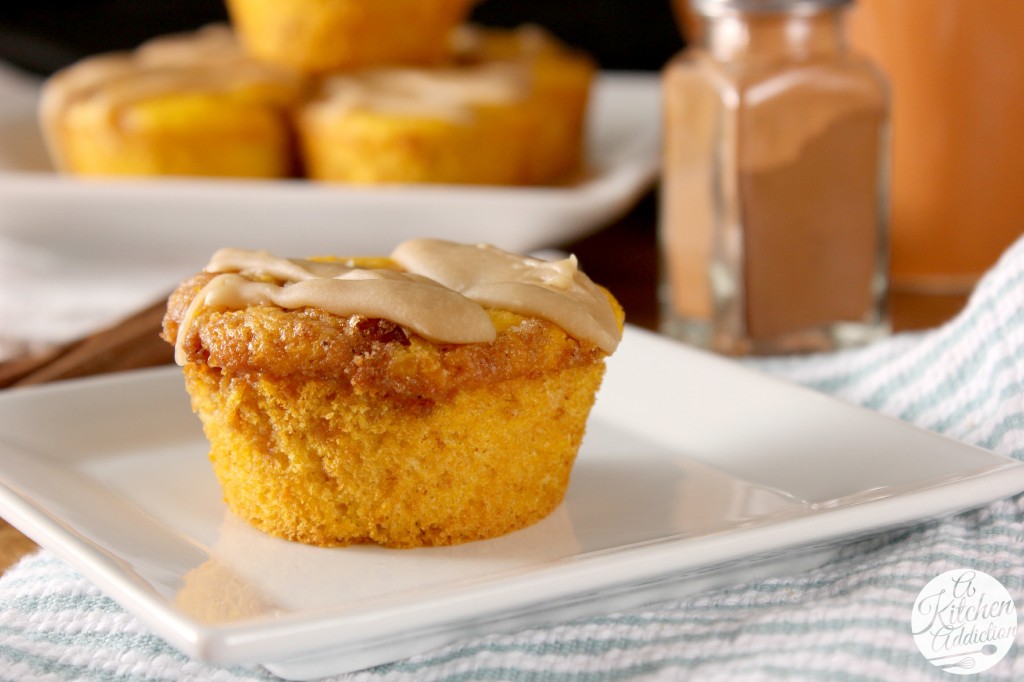 Pumpkin cinnamon rolls are a must in the fall, but we don't always have the time to make traditional cinnamon rolls. I like to find ways that we can enjoy them without going through all of the prep work and waiting that is involved. The answer? Cinnamon roll muffins! Gooey, cinnamon-y centers, sweet caramel glaze, and pumpkin filled dough!
I'm over at Carla's Confections today helping her out during a super busy time for her. So, head on over, say "Hi!" and get the recipe!