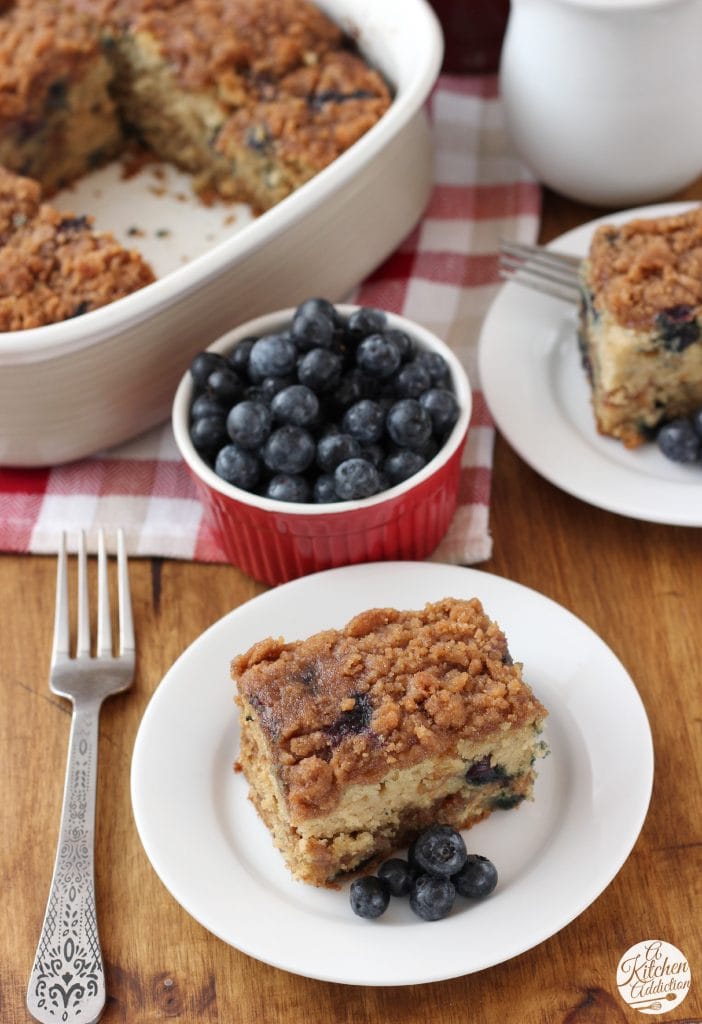 Are your stores overflowing with blueberries? Ours are and we are taking full advantage of it! Every time I pass a display, I seem to be unable to stop myself from grabbing a container to put in the cart.
They are just so juicy and sweet that we've been enjoying them plain with a bit of homemade whipped cream, with pancakes, by the handful, in salads, etc. This blueberry coffee cake, however, is the first thing I baked with them.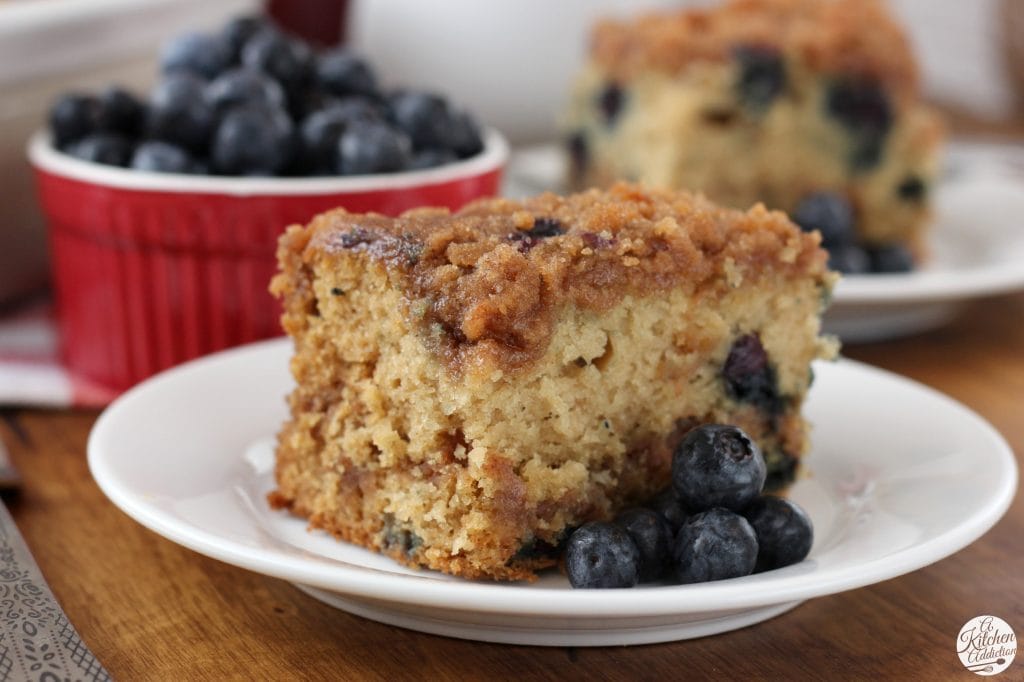 When I was first thinking about a coffee cake, I had all kinds of flavors swirling through my mind. But you know what? Sometimes simple is best!
I decided to settle on a simple blueberry coffee cake with a swirl of cinnamon through the middle. I'm so glad I did. The blueberries shine through in all their juicy sweetness! So good.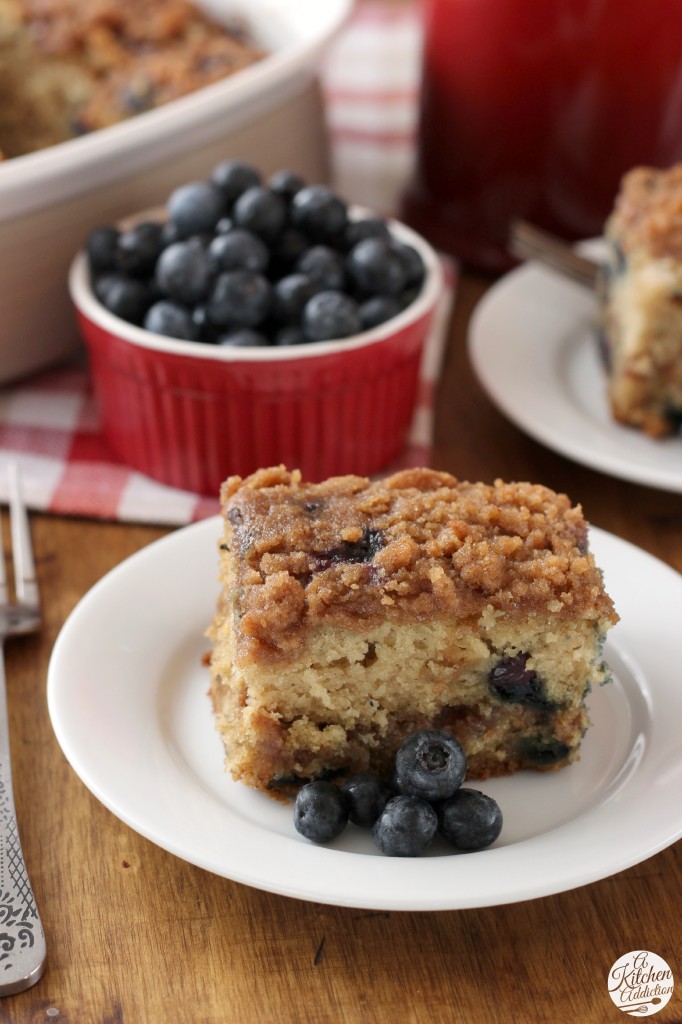 Enjoy it warm or at room temperature for a delicious breakfast or brunch. If you have the time, warm a piece up and top it with homemade whipped cream and a drizzle of honey.
I see us consuming a couple more of these coffee cakes before this summer is over!
Cinnamon Swirled Blueberry Coffee Cake
Author:
Ingredients
For the Cake
2 C all-purpose flour
1 tsp baking powder
1 tsp baking soda
1/2 tsp salt
1/2 C butter, softened
3/4 C sugar
2 eggs
1 C non-fat milk
1/2 C unsweetened applesauce
1 1/2 tsp vanilla extract
1 C fresh blueberries
For the Cinnamon Swirl/Topping
1/2 C brown sugar
1/4 C sugar
1/2 C all-purpose flour
1 1/2 tsp cinnamon
1/4 C butter
Instructions
Preheat oven to 350. Lightly spray a 9×9 inch baking dish with non-stick cooking spray.
In a small bowl, whisk together flour, baking powder, baking soda, and salt.
In the bowl of a stand mixer, or with an electric mixer, cream together butter and sugar. Add in eggs and beat until creamy. Add in milk, applesauce, and vanilla extract. Beat until creamy. Add dry ingredients to wet ingredients and mix until combined. Stir in blueberries.
In a small bowl, whisk together sugars, flour, and cinnamon. Cut in butter until mixture resembles coarse crumbs.
Pour half of batter into prepared baking dish. Sprinkle with half of cinnamon sugar mixture. Carefully spread remaining batter over the top. Sprinkle with remaining cinnamon sugar mixture.
Bake for 35-45 minutes or until toothpick inserted in the center comes out clean.
Remove to a wire rack to cool. Cut into pieces and serve.