This Grilled Citrus Chicken with Strawberry Harvest Salad is a flavorful and easy summertime meal that is quick enough to enjoy on even your busy weeknights!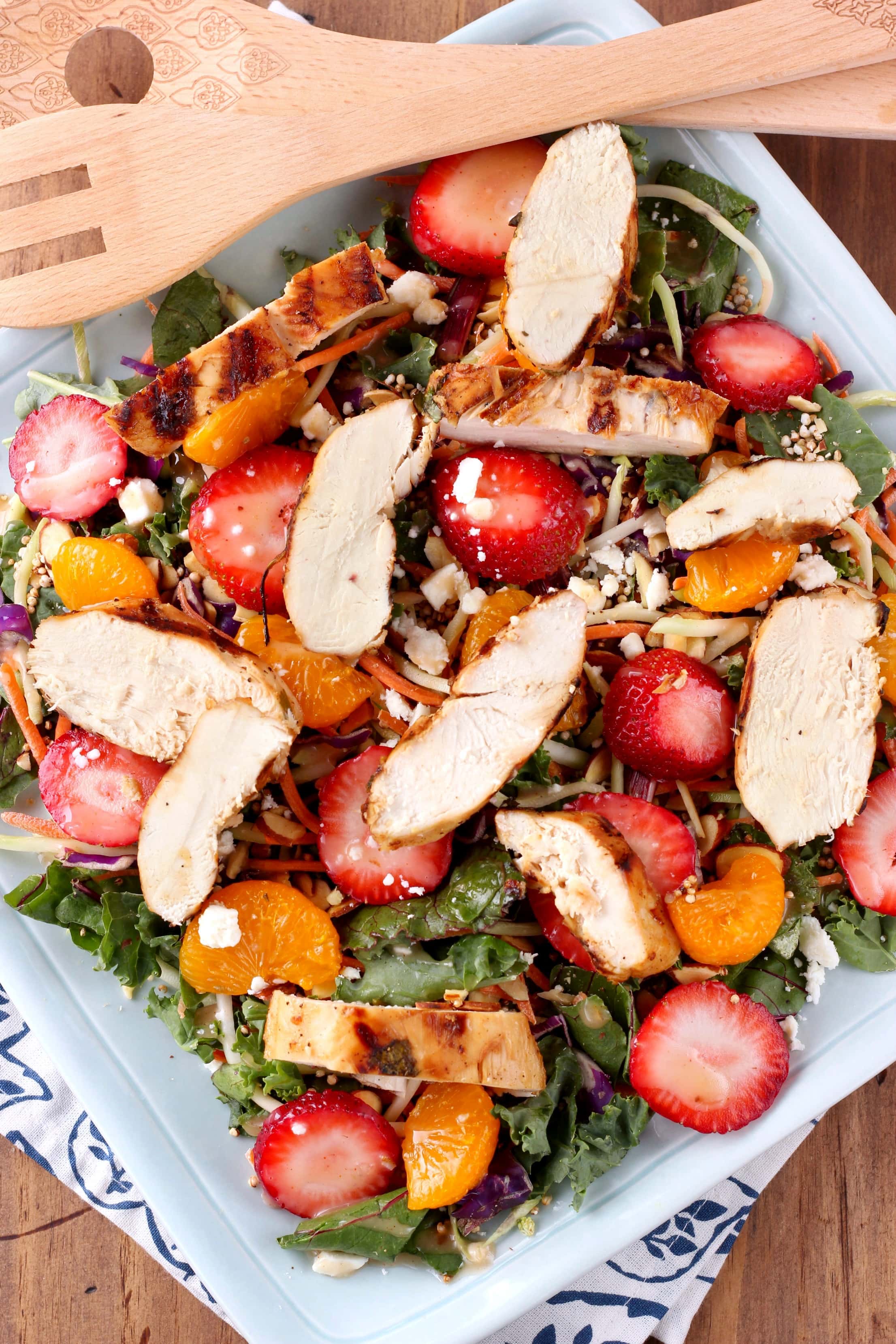 This post was sponsored by Eat Smart as part of an Influencer Activation for Influence Central and all opinions expressed in my post are my own.
Are you like me? As soon as warm weather hits, I want to be outside as much as possible. Hiking, running, swimming, biking, and, of course, eating outside. We've been eating dinner outside as often as possible lately. (We have to take advantage of the nice weather now before we get driven away by mosquitos!)
Our meals reflect the warmer weather, too! No more heavy comfort food. Light, fresh meals have taken over our menus!
Thanks to some help from Eat Smart, we can have a fresh meal and get it on the table in a hurry! We just recently started using their products and love all of the different salad kits they have to offer. Often we mix one up to go with our favorite grilled meat (like this grilled citrus chicken!) for a healthy, quick and easy weeknight meal!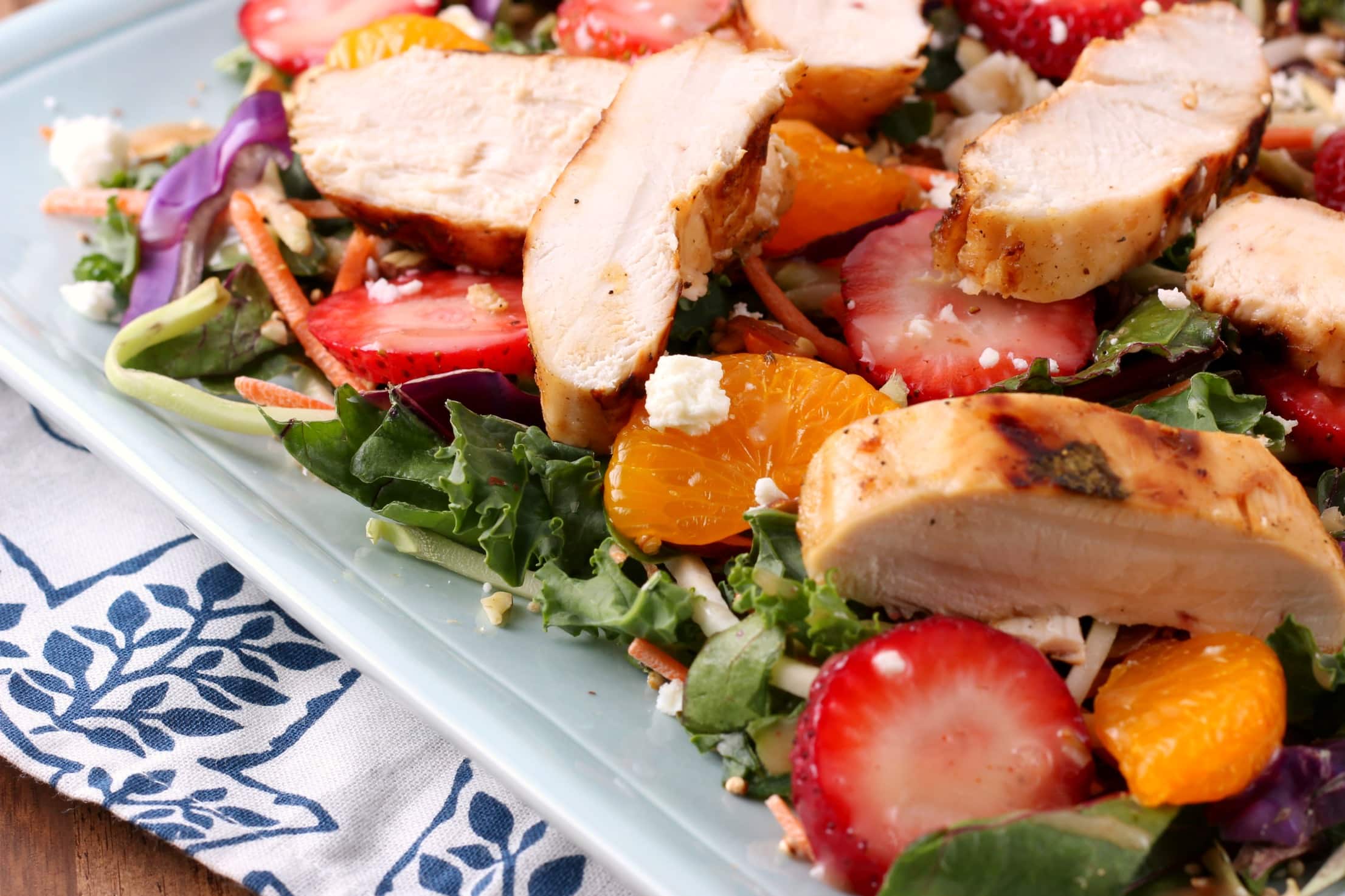 Not only can you get a delicious meal on the table for your family quickly with Eat Smart, but you can also feel good about what you're feeding your family! 90% of Eat Smart products contain a clean label. In fact, all Eat Smart products will be free from high fructose corn syrup, artificial preservatives, hydrogenated fats, as well as artificial colors, flavors, and sweeteners by the end of next year!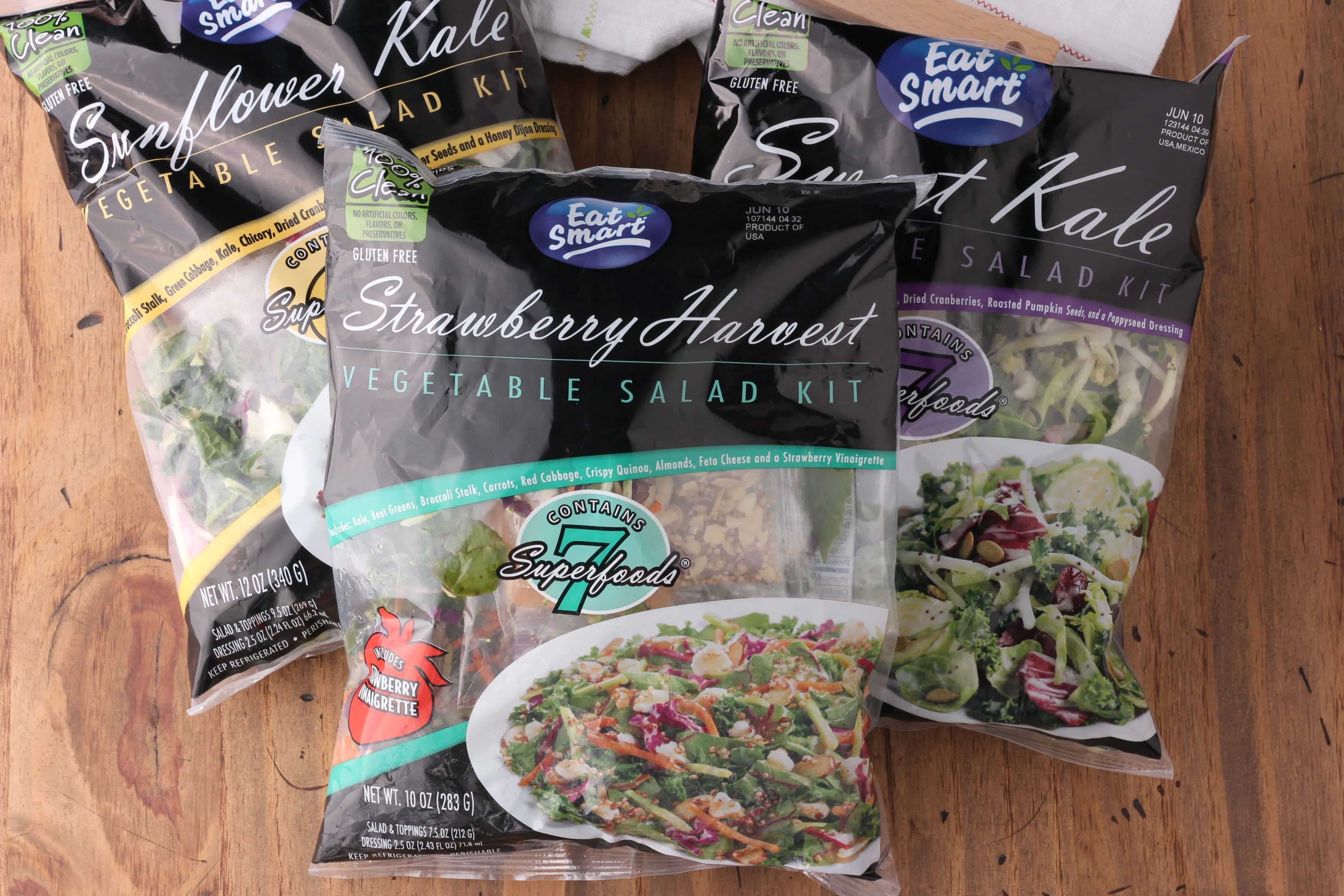 They are the first brand within their category to make the commitment to clean ingredients and labeling, with plans for all products to contain a "100% Clean Label" by the end of 2018. Eat Smart's easy-to-understand labels will list recognizable ingredients that consumers can feel good about putting in their bodies and serving to their families.
This gives us healthy options that help us keep ourselves and our family healthy and on track with our fitness and wellness goals!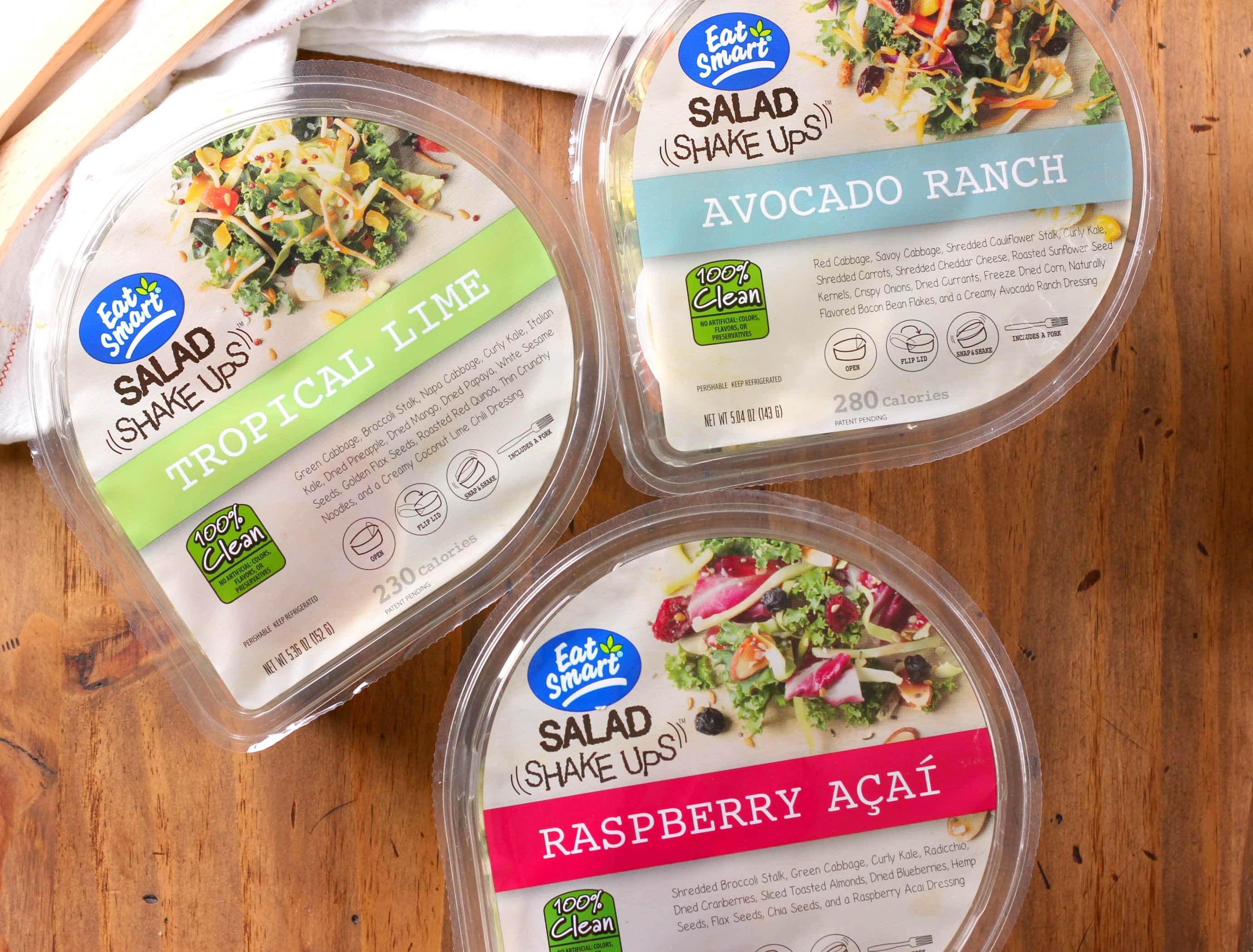 We used the Strawberry Harvest Gourmet Vegetable Salad Kit (it contains no artificial colors, flavors, or preservatives) to pair with our grilled citrus chicken. It's a blend of seven superfoods (including crispy quinoa and almonds!), feta, and an amazing strawberry vinaigrette! We mixed in some sliced strawberries and mandarin orange slices for an extra burst of color and flavor.
(Along with the gourmet vegetable salad kits, they also make these super convenient Salad Shake Ups that let you mix up the salads in the bowl and are perfect for taking with you for a meal on-the-go!)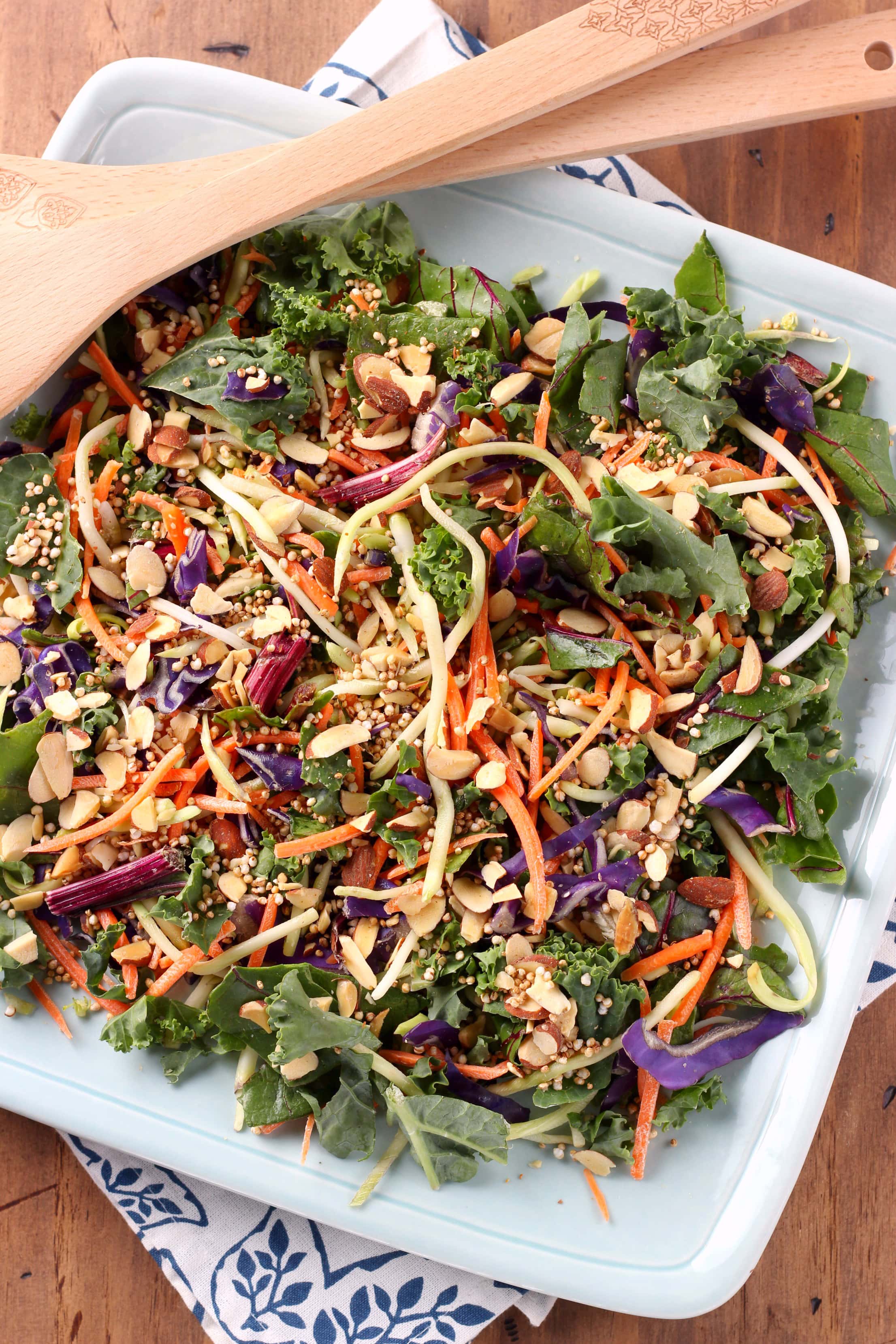 Topping off the strawberry salad, is an easy grilled citrus chicken. Boneless, skinless chicken breast sits in an easy marinade of fresh orange juice, fresh lime juice, garlic, cilantro, and pepper to soak up flavor and then is tossed on the grill.
The best part of the marinade is that you can put the chicken in the marinade before you head out the door to work and pull it back out for dinner that evening. Or, you can put it in the marinade an hour before you plan on grilling it, and you'll still get great flavor!
Here's to easy, healthy summers!
Interested in more? Check out the Eat Smart website and sign up for the monthly e-newsletters (Sign up box is in the lower right corner!)!
You can also find Eat Smart on Twitter and Facebook!
Grilled Citrus Chicken with Strawberry Harvest Salad
Author:
Ingredients
1 lb boneless, skinless chicken breast (trimmed of excess fat)
1/4 C fresh orange juice
3 tbsp fresh lime juice
2 garlic cloves, minced
1 tbsp chopped cilantro
1/2 tsp black pepper
1/2 tsp salt
1 pkg Eat Smart Strawberry Harvest Gourmet Vegetable Salad Kit
1/2 C sliced strawberries
1/2 C mandarin orange slices
Instructions
In a shallow glass dish or a resealable food storage bag, combine orange juice, lime juice, garlic, cilantro, and pepper. Add chicken and coat with marinade. Cover or seal and place in refrigerator for at least one hour and up to 24 hours.
Heat grill to medium heat. Lightly brush grill grate with non-stick cooking oil.
Remove chicken from marinade, reserving marinade, and sprinkle with salt. Place chicken on grill and brush with marinade. Grill for 10 minutes and flip. Brush with marinade and cook for an additional 10 minutes or until internal temperature reads 165 degrees F.
Remove to a plate and allow to rest for 5 minutes before slicing.
While chicken is resting, combine all ingredients of the Eat Smart Strawberry Harvest Gourmet Vegetable Salad Kit. Gently stir in sliced strawberries and mandarin orange slices.
Top salad with sliced chicken. Serve.