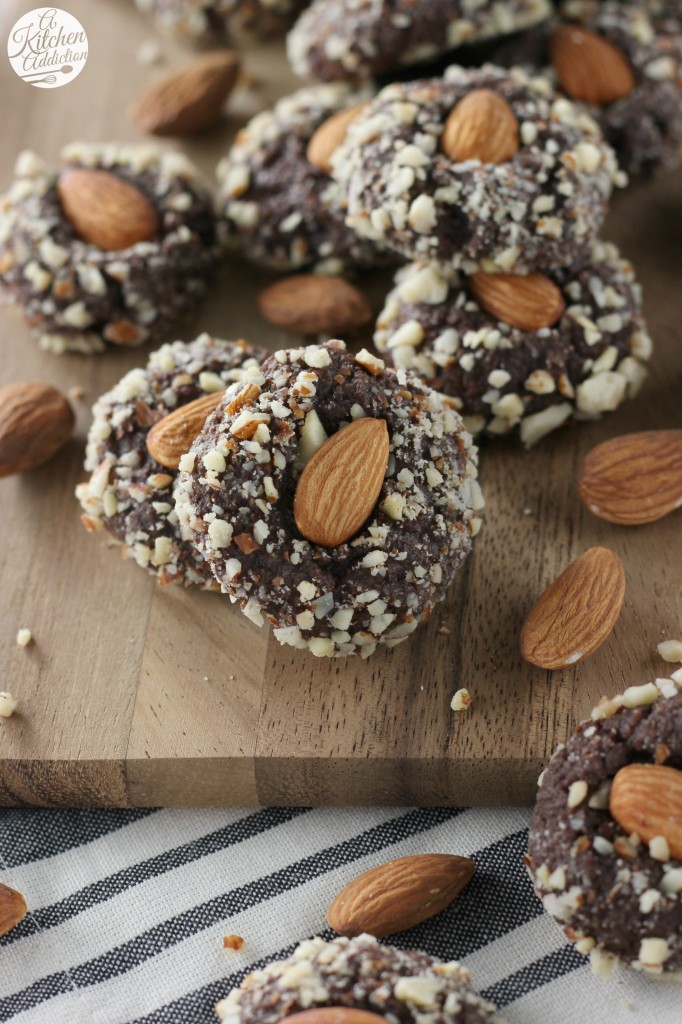 I hope you all were able to have a nice, relaxing Memorial Day weekend. It was pretty grey and rainy all the way up until last night. But there were definitely some good things, like these fudgy almond cookies. Many were consumed over the weekend. Okay, I should clarify. I consumed many this weekend. (How is it that my husband doesn't like chocolate?!)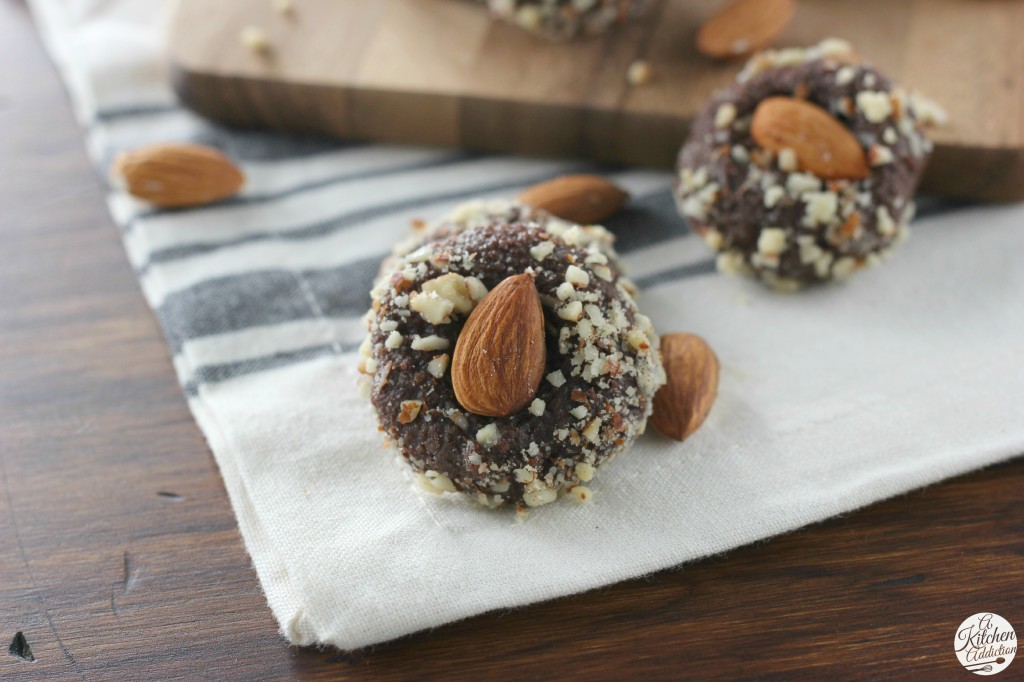 Good thing they are small and made with white whole wheat flour and yogurt! You can't tell from the flavor though. They are rich and fudgy. Normally I prefer a chewy cookie, but when it comes to chocolate, I am perfectly okay with a denser, fudgy texture! I made them bite size so that you can have a couple at a time, but if you're more into big cookies, feel free to make yours larger. Just make sure to extend the bake time by a few minutes!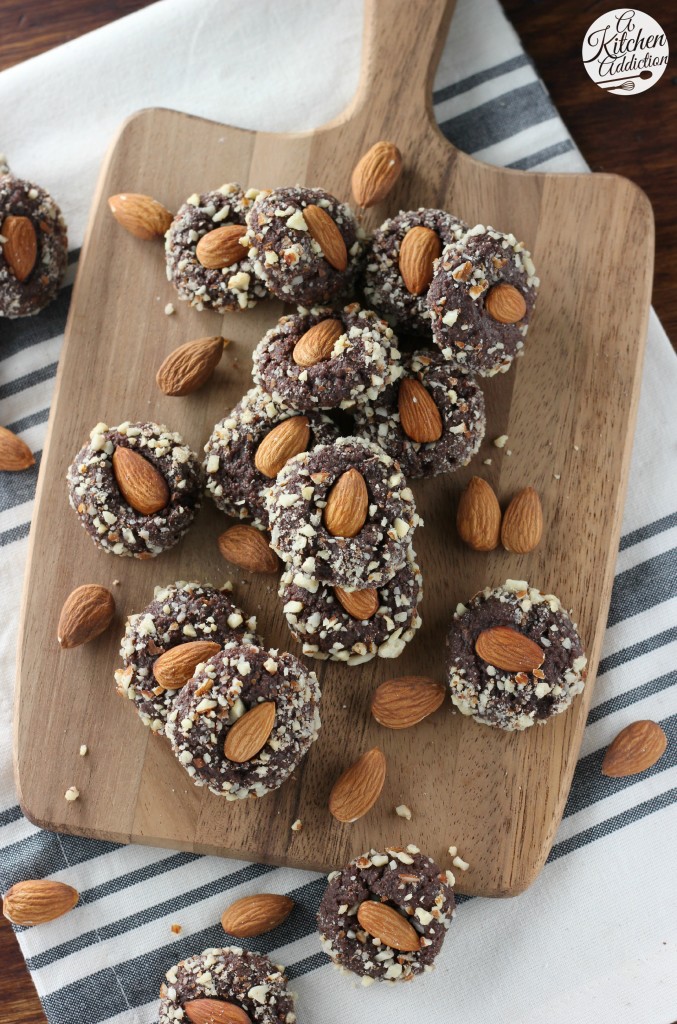 To get the almond coating, all you have to do is roll the dough in crushed almonds before baking. After eating a few, I was thinking that adding toasted coconut to the coating would be good, too. Of course, then my husband really wouldn't like them, and I'd definitely find myself being the only person eating them. Though I think that's a sacrifice I'd be willing to make!
Fudgy Almond Cookies
Author:
Ingredients
1 C white whole wheat flour
1/2 C brown sugar
1/3 C sugar (or sugar substitute)
1/3 C unsweetened baking cocoa
1/4 tsp salt
1/4 C butter, softened
1/4 C plain yogurt (non-fat or full-fat)
1 egg
1/2 tsp vanilla extract (for a boost of almond flavor, use almond extract)
1/2 C chopped almond toasted
20 whole almonds
Instructions
Preheat oven to 350. Line a baking sheet with parchment paper or silicone baking mat.
In a small bowl, whisk together flour, sugars, baking cocoa, and salt.
In the bowl of a stand mixer, or with an electric mixer, beat butter until creamy. Add yogurt, egg, and vanilla or almond extract. Beat until combined. Add dry ingredients to wet ingredients and beat until combined.
Roll dough into approximate 1 inch balls. Roll balls in chopped almonds to cover all sides. Arrange about 1 inch apart on prepared baking sheet. Gently press a whole almond into the center.
Bake for 8-10 minutes or until cookies are set and bottoms are light brown. Allow to cool completely on baking sheet.