These Flourless Peanut Butter Chocolate Chip Cookies are rich, chocolaty, and only take 30 minutes from start to finish!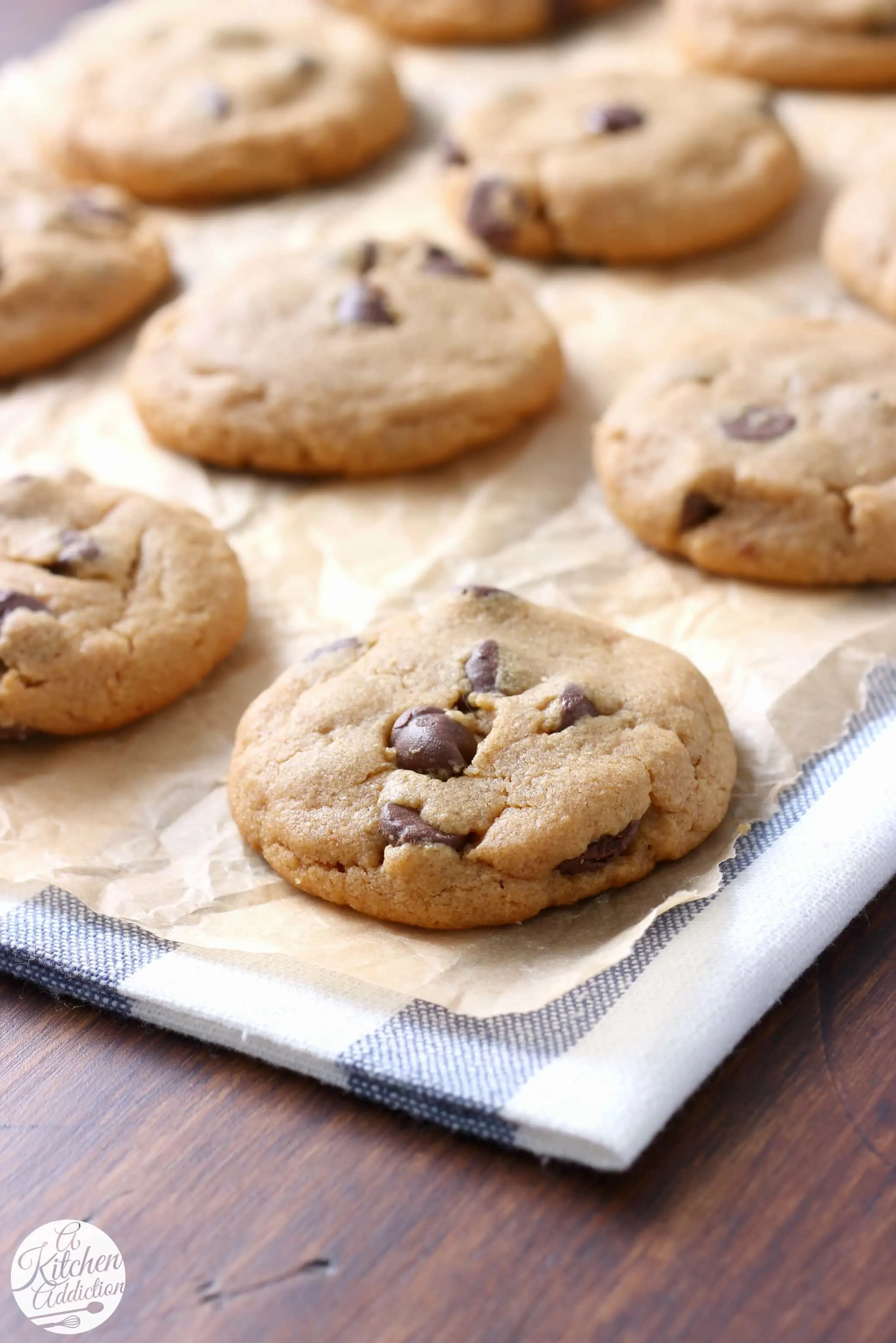 *This post was originally published on 01/14/13. Images updated 07/06/16.
I don't know about you, but when a cookie craving hits, I don't want to spend over an hour preparing and baking a batch of cookies!
So, I like to have a cookie recipe on hand that takes less than 30 minutes from the time that I start gathering the ingredients to the time that the cookies are coming out of the oven.
While I suppose it depends on how long it takes you to gather together your ingredients, these flourless peanut butter chocolate chips cookies are just that recipe. 7 ingredients and 1 bowl. . .that is all! Cookie craving satisfied in no time at all!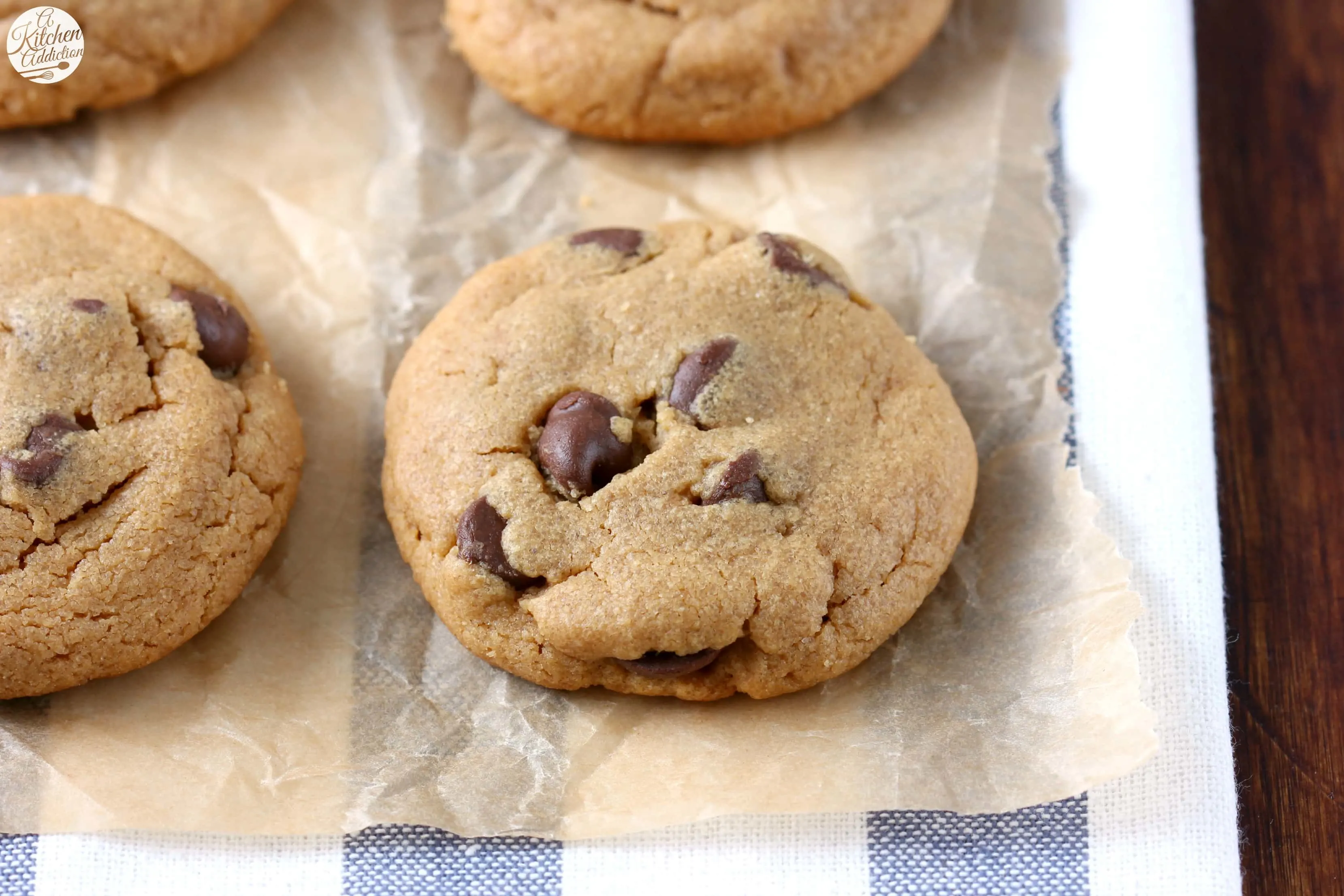 Plus, they contain peanut butter and chocolate. . .one of the best combinations for cookies! If you have a divide in your house over whether crunchy peanut butter or creamy peanut butter is the best, this recipe is easy enough that you can make a batch of both and make everybody happy!
You can also choose the type of chocolate you want to use. You know I love dark chocolate, but my husband prefers semi-sweet. That just gives me an excuse to make a couple different batches!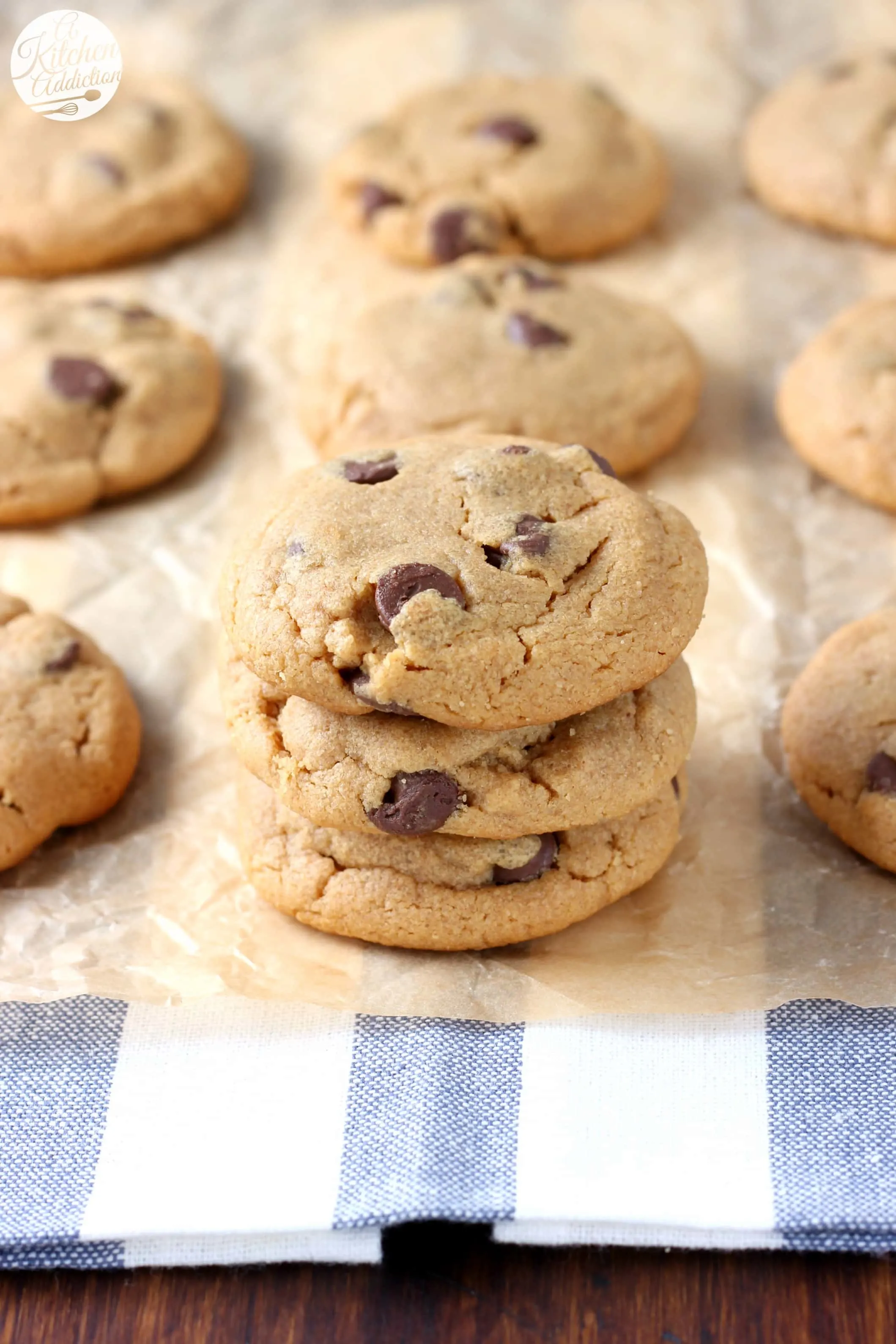 Oh, and if you are cookie dough (snitching some dough before you add the egg would of course be healthier) eating kind of person, this dough is for you!
Highly addictive. . .you may not get 18 cookies. . .just letting you know. . .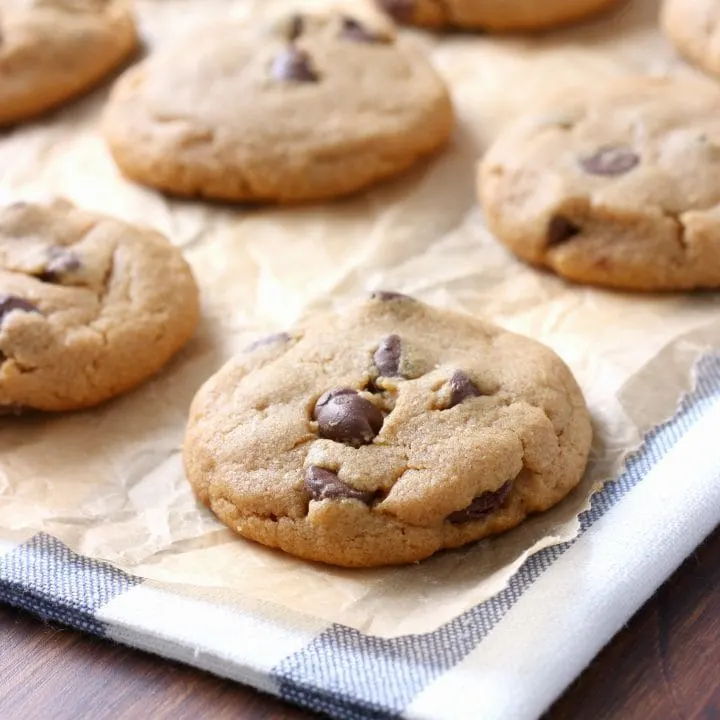 Flourless Peanut Butter Chocolate Chip Cookies
Ingredients
1 C no-stir natural (or regular) peanut butter, creamy or crunchy
1/2 C sugar
1/4 C brown sugar
1/2 tsp baking soda
1/4 tsp salt
1 egg
1/3 C chocolate chips
Instructions
Preheat oven to 350. Line a baking sheet with parchment paper or a silicone baking mat.
In a large bowl, beat/stir together peanut butter, sugars, baking soda, salt, and egg until well-combined. Stir in chocolate chips.
Take a rounded tablespoon full of dough and shape it into a ball. Place on prepared baking sheet and lightly press down to flatten slightly.
Bake for 9-11 minutes, or until cookies turn light golden brown. Allow cookies to cool for 5 minutes on baking sheet before removing to a wire rack to cool completely.
Store cookies in an airtight container.
Recommended Products
As an Amazon Associate and member of other affiliate programs, I earn from qualifying purchases.
This recipe is adapted from
Martha Stewart
.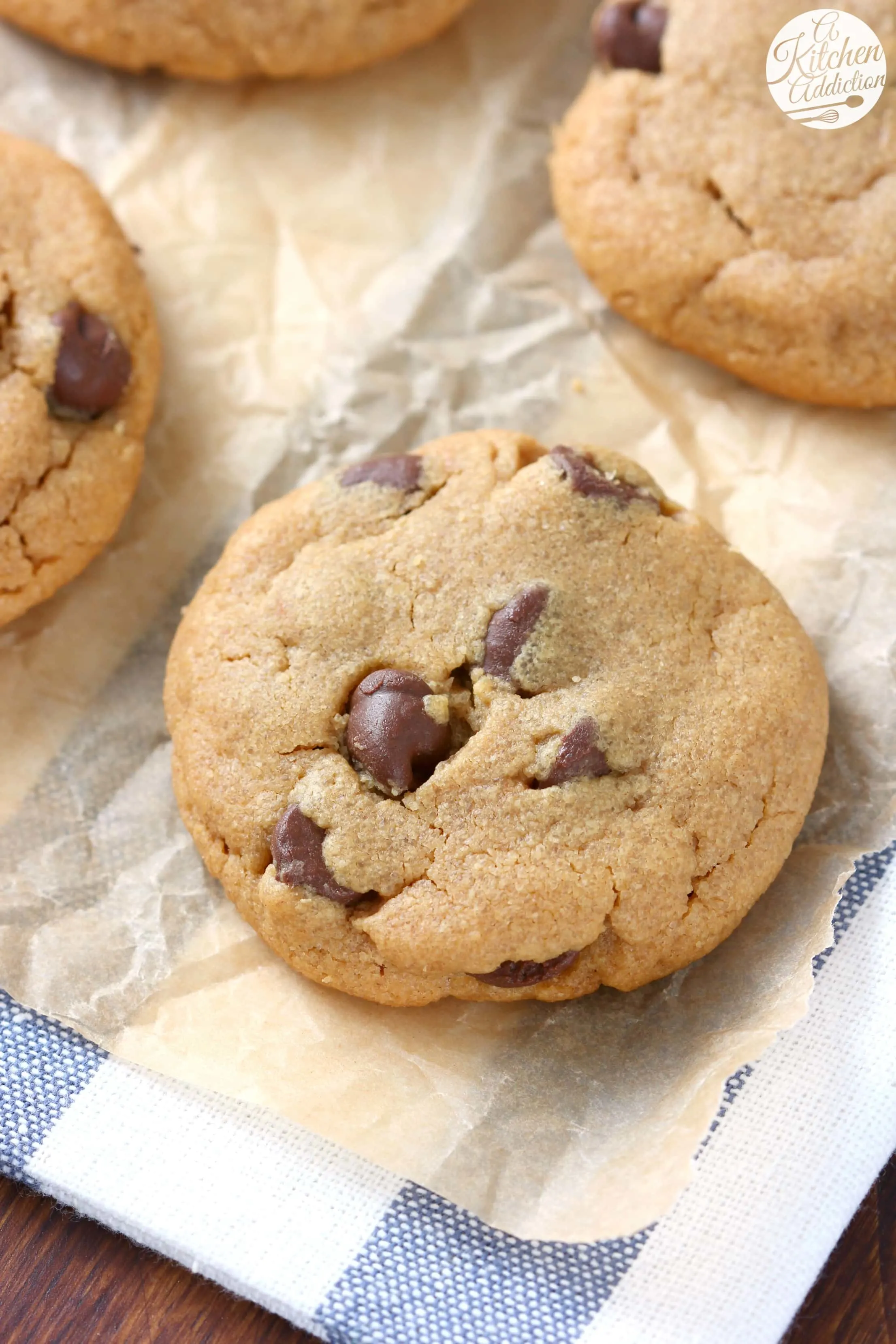 This post contains affiliate links.