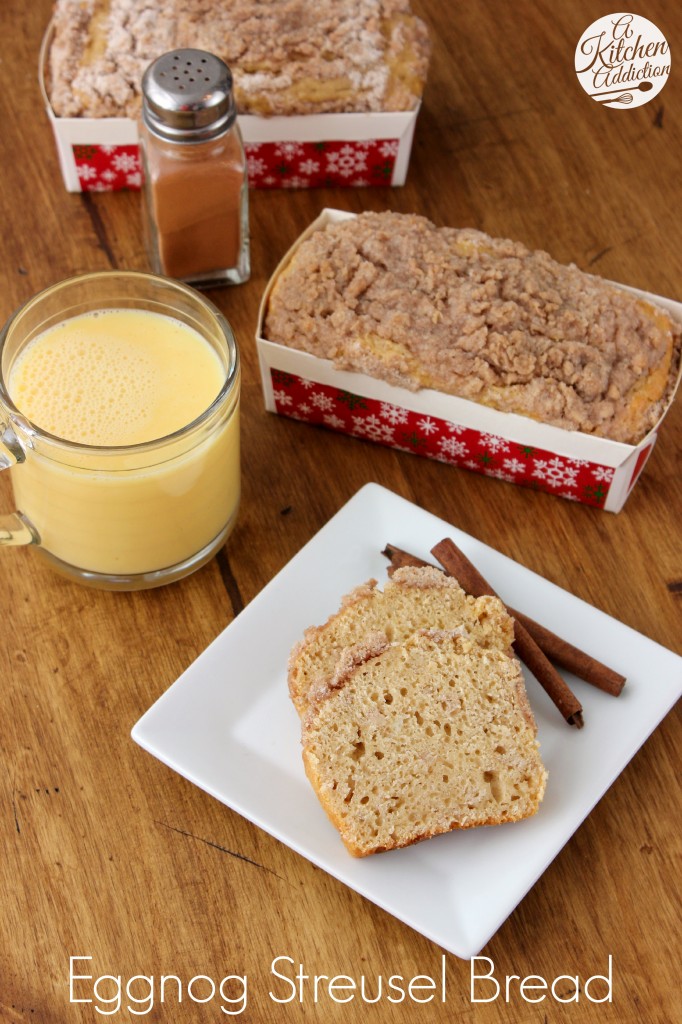 It's less than 3 weeks until Christmas, and if you're like me, you still have a to-do list that is much longer than you would like it to be! While life seems to be busier than ever, it's important to me that I'm still spending time with family while working on that long to-do list.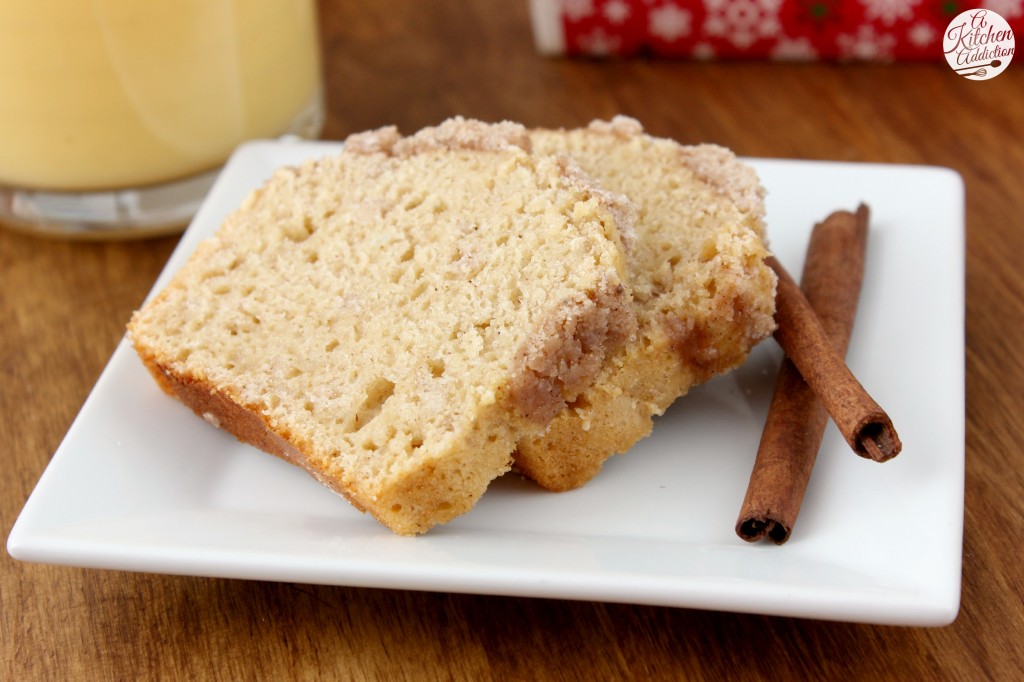 One way that I can make that happen is make sure that the treats that I'm making are quick and easy while still being delicious. Enter this eggnog streusel bread. No mixer, no yeast, no long bake time. You can have this bread in the oven in 15 minutes. It's that easy.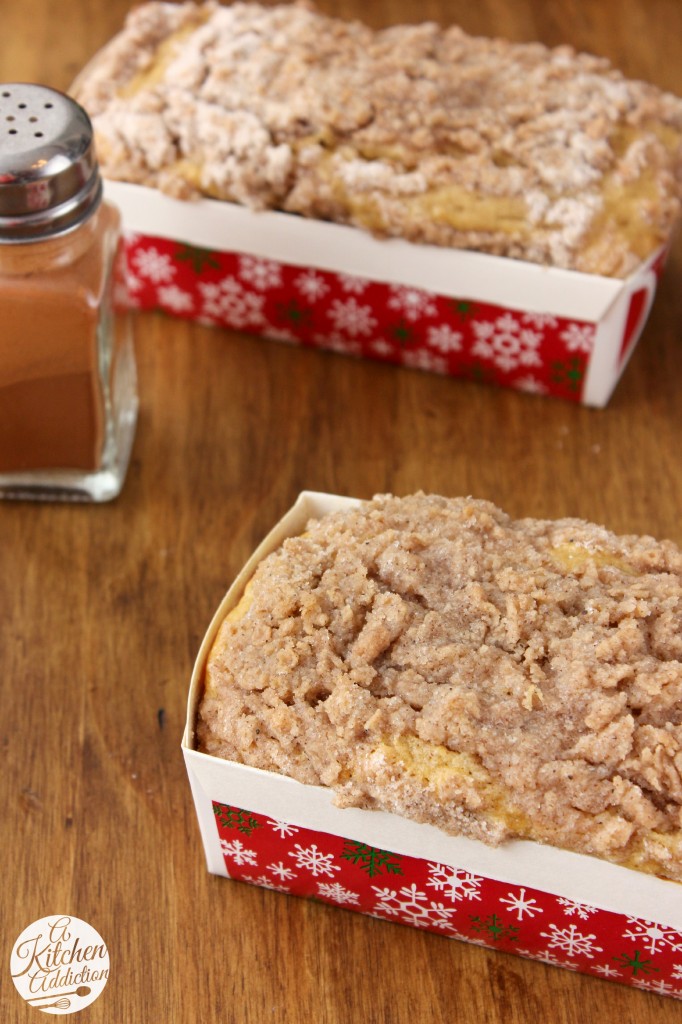 This quick bread is filled with one of the favorite flavors of the season, eggnog. Cinnamon. nutmeg, and a hint of cloves are infused throughout the bread and streusel to enhance the flavor of the eggnog and to give the flavor an added warmth. Have a slice for breakfast with your morning coffee or serve a couple of slices for dessert. Either way, you get to enjoy the flavors of the season while making sure to spend time with your family during the holidays!
Eggnog Streusel Bread
Author:
Ingredients
For the Bread
2 1/4 C all-purpose flour
3/4 C sugar
2 tsp baking powder
1/2 tsp salt
1 tsp cinnamon
1/2 tsp nutmeg
1/8 tsp cloves
2 eggs, lightly beaten
1 C lite eggnog
1/4 C butter, melted and cooled
1/4 C plain Greek yogurt
2 tsp vanilla extract
For the Streusel
1/3 C all-purpose flour
1/3 C sugar
1/2 tsp nutmeg
1/2 tsp cinnamon
1/8 tsp cloves
1/8 tsp salt
2 tbsp butter, softened
Instructions
Preheat oven to 350. Spray loaf pans with non-stick cooking spray (I like to stick my loaf pans on a baking sheet to make it easier to take them in and out of the oven).
In a large bowl, whisk together flour, sugar, baking powder, salt, cinnamon, nutmeg, and cloves. Set aside.
In a small bowl, whisk together eggs, eggnog, melted butter, yogurt and vanilla extract until well-combined. Add wet ingredients to dry ingredients. Stir until just combined. Batter will be lumpy.
Divide batter into your loaf pans. (I used three 5×3 inch pans) Stir together dry ingredients for streusel. Cut in butter with a fork utnil mixture resembles coarse crumbs. Sprinkle streusel over the top of batter.
Bake for 30-35 minutes or until toothpick inserted in the center comes out clean.
Remove to a wire rack to cool.
This recipe is adapted from Midwest Living.