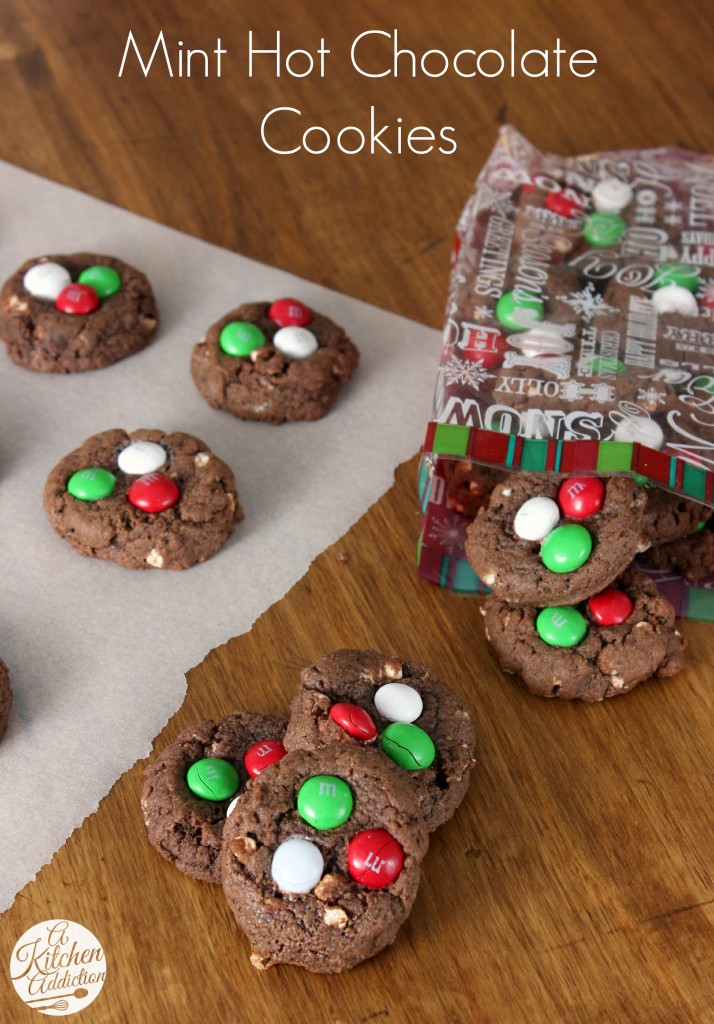 It's that time of year again. Time for another cookie swap! This year, I'm once again taking part in The Great Food Blogger Cookie Swap. The best part about this cookie swap (besides the delicious cookies of course!) is that the proceeds from the entry fee went to Cookies For Kids Cancer.
Along with the additional matching donations from OXO, Imperial Sugar, Gold Medal Flour, and Grandma's Molasses, the cookie swap was able to raise almost $14,000! It's great to be able to raise that much money for such a good cause.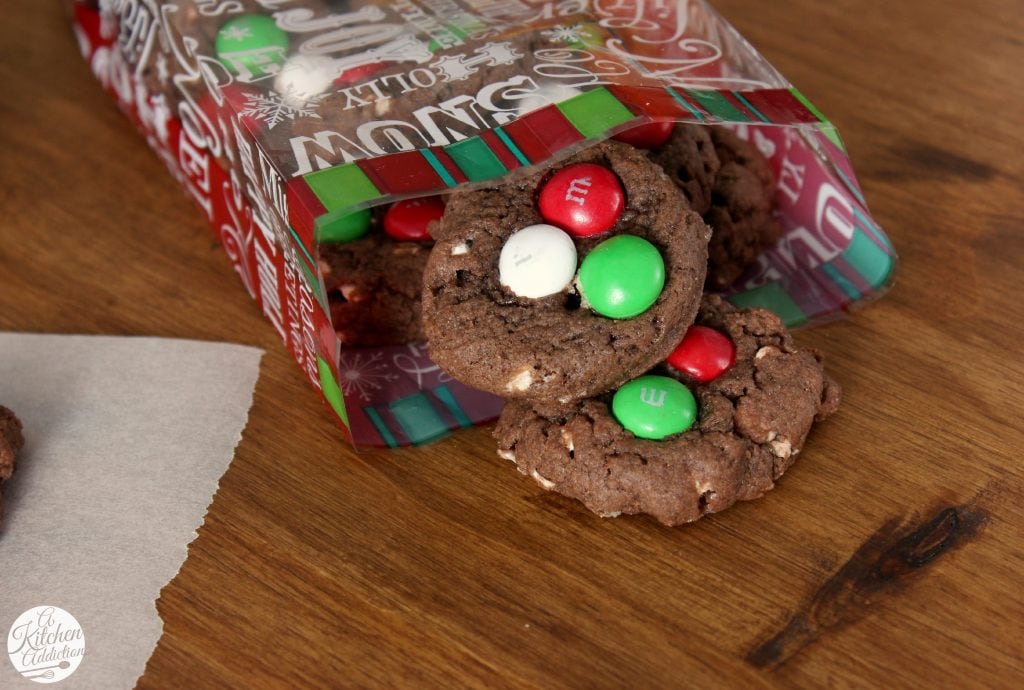 When deciding what kind of cookies to make for the swap, I just couldn't get my mind off of a mint cookie or a hot chocolate cookie. As you can see, I decided to go with both flavors together in one soft, chocolaty cookie!
These mint hot chocolate cookies are filled with hot chocolate mix and marshmallow bits and are topped with mint M&M's. Fortunately I was shipping most of them to other bloggers, because these little cookies are hard to resist! Hopefully Milisa, Amy, and Allison enjoyed them as much as we did!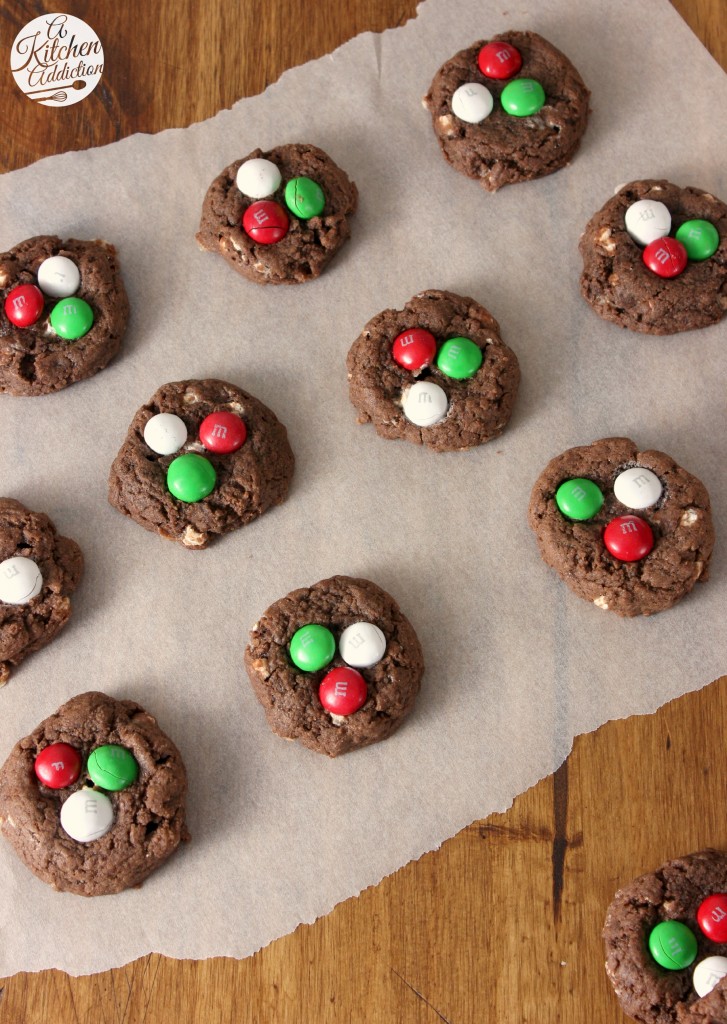 Along with getting to taste test my own cookies for the cookie swap, I also received eggnog snickerdoodle cookies from Ashley at Daily Cup of Asheejojo, Danish butter cookies from Miriam at Tales From the Crumb Tray, and coconut walnut dream bars from Jordan (I didn't receive any blog information, so if you're reading this, Jordan, I would love to know the name of your blog so I can stop by!).
Since I got all of my cookies before Thanksgiving, I was able to bring them up to share with my family and they didn't mind one bit!
Mint Hot Chocolate Cookies
Author:
A Kitchen Addiction
Ingredients
¾ C butter
⅓ C sugar
¼ C brown sugar
2 eggs
2 tsp vanilla extract
2¾ C all-purpose flour
¾ C hot chocolate mix
½ tsp salt
1¼ tsp baking soda
1 C marshmallows bits
¾ C mint M&M's
Instructions
Preheat oven to 350. Line a cookie sheet with parchment paper or a baking mat.
In the bowl of a stand mixer (or with an electric mixer), cream together butter and sugar. Add in eggs and vanilla extract and beat until creamy.
In a medium bowl, whisk together flour, hot chocolate mix, salt, and baking soda. Add dry ingredients to wet ingredients and beat until combined. Stir in marshmallow bits.
Drop dough by rounded tablespoon full onto prepared cookie sheet. Lightly press down and top with 3-4 mint M&M's (and more marshmallow bits if you love marshmallows!). Bake for 8-10 minutes or until edges are set. (Middles may appear under-baked but will set as they cool.)
Allow to cool on cookie sheet for 2 minutes before removing to a wire rack to cool completely.
Store in an airtight container for up to two weeks.