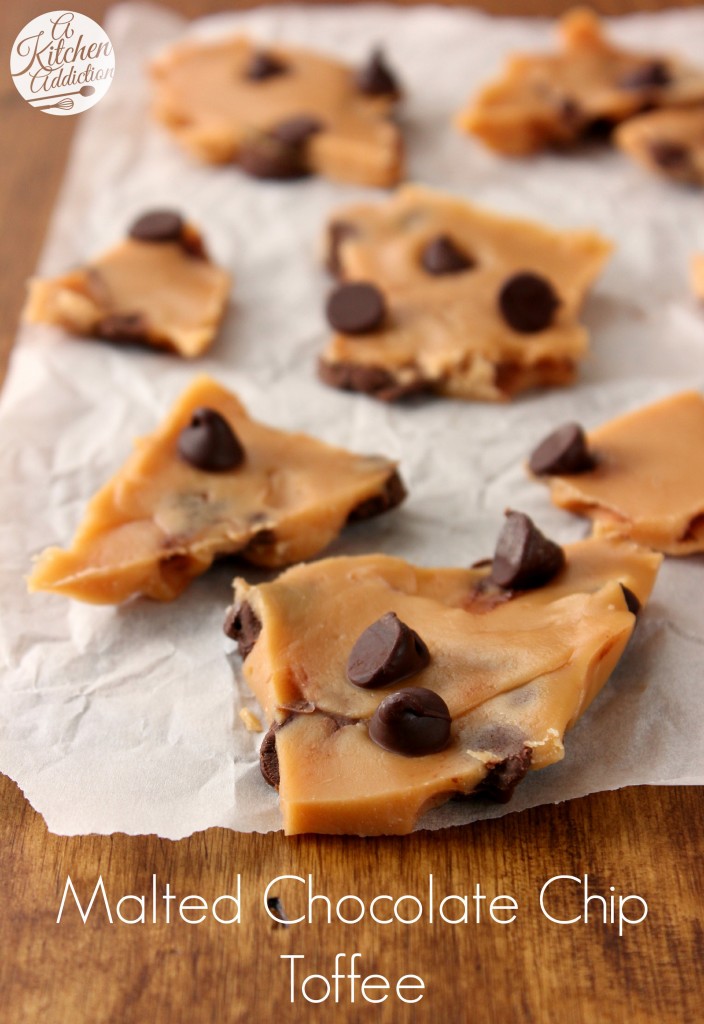 Christmas candy making and cookie baking is in full swing! I love all of the smells this time of year. Whether it's peppermint, gingerbread, or that amazing smell of sugar and butter cooking on the stove top, my kitchen makes the house smell so good! Every year I make a list of all of the goodies that I want to try. And, every year my list is way longer than the time I have to actually make recipes.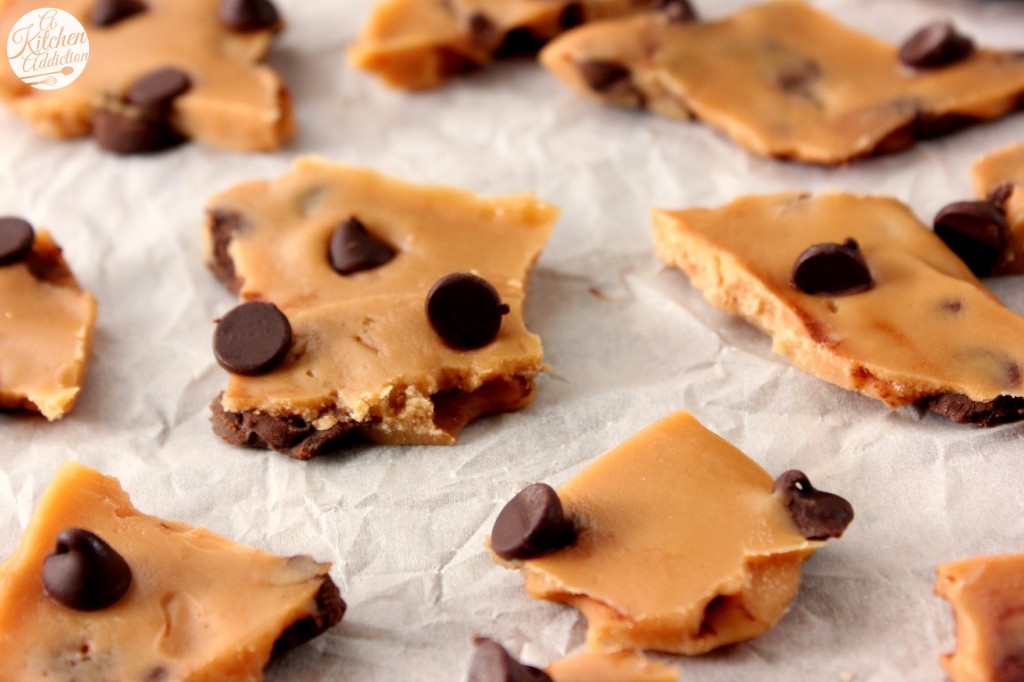 I usually end up rolling the list over from year to year! Last year I wanted to try making more candies like toffee and caramel, but ended up making more fudge and cookies. So, this year I made sure that toffee was at the top of the list. First up was this easy malted chocolate chip toffee. It still requires a candy thermometer to reach the right temperature, but the mixture is easy to throw together and easy to spread in the pan.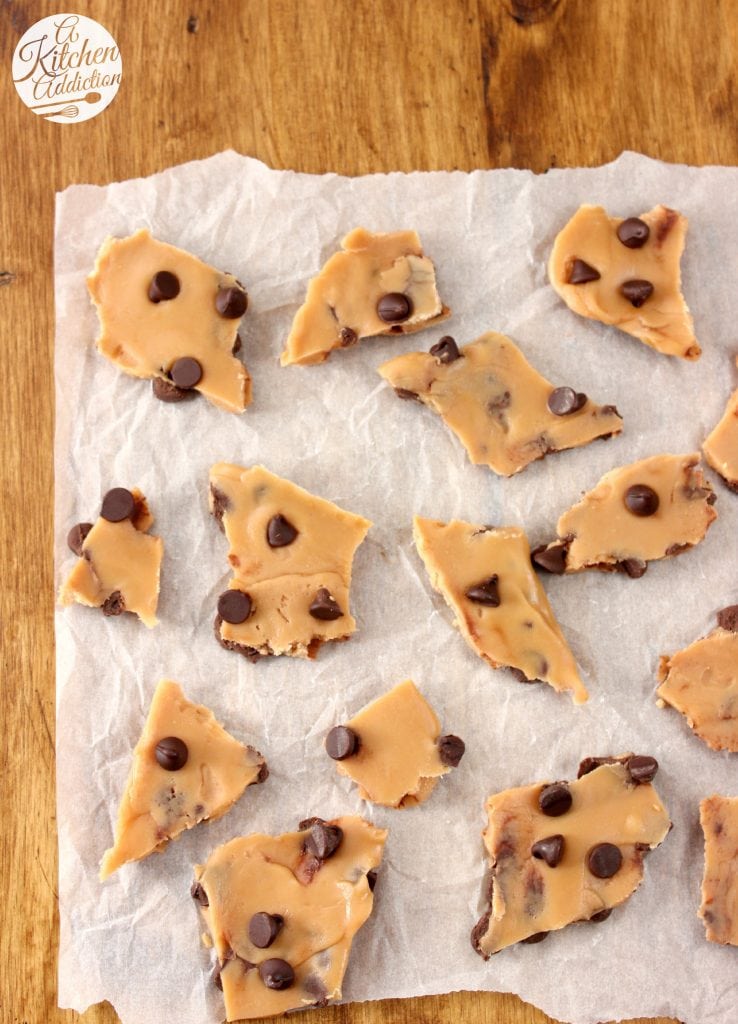 And, if you don't cook it quite long enough, you'll just end up with a softer toffee. Not bad at all! The malt powder in this toffee gives it a flavor slightly reminiscent of a caramel milkshake and the semi-sweet chocolate helps offset the super-sweet flavor of most toffees. Definitely a great recipe if you're looking to try making toffee for the first time!
Easy Malted Chocolate Chip Toffee
Author:
Ingredients
1 C chocolate chips (I used a combination of dark chocolate and semi-sweet), divided
2 tbsp malted milk powder (If you are unsure of how much you like the malted milk flavor, start with just one tablespoon powder)
1 C butter
1 C sugar
3 tbsp water
Instructions
Line a 9×13 inch baking pan with foil, making sure that the foil extends at least halfway up the edges of the pan. Sprinkle half of the chocolate chips on the bottom of the pan.
In a heavy saucepan (about 2 quarts), add malted milk powder, butter, sugar, and water. Bring to a boil over medium heat. Stir constantly to avoid scorching. Attach a candy thermometer to the side of the saucepan and continue stirring and cooking mixture until the temperature reaches 290 degrees F. (Mixture will thicken and turn a darker color)
Remove from heat and remove the candy thermometer. Immediately pour mixture over the top of the chocolate chips. Top with remaining chocolate chips.
Cool for at least 1 hour before breaking into pieces. If you want to speed up the process, cool for 30 minutes and then place in the refrigerator for 15 minutes. Just make sure the chocolate has hardened before breaking into pieces.
This recipe is adapted from Better Homes and Gardens.