What's better than dark chocolate?? Why double dark chocolate, of course!! 🙂 These frozen drinks are sure to satisfy even your most intense chocolate cravings!
Instead of using plain or vanilla almond milk, use dark chocolate almond milk. To further add to the intensity of the chocolate, use dark chocolate cocoa powder in place of regular cocoa powder.
With a little planning ahead of time (freezing the coffee), you can whip up these chocolatey, coffee drinks in no time at all. I prefer to use frozen coffee cubes instead of regular ice cubes to make the coffee flavor stronger. I also used very little sweetener because I prefer the rich chocolate flavor. If you like your drinks a little sweeter, you may want to add more!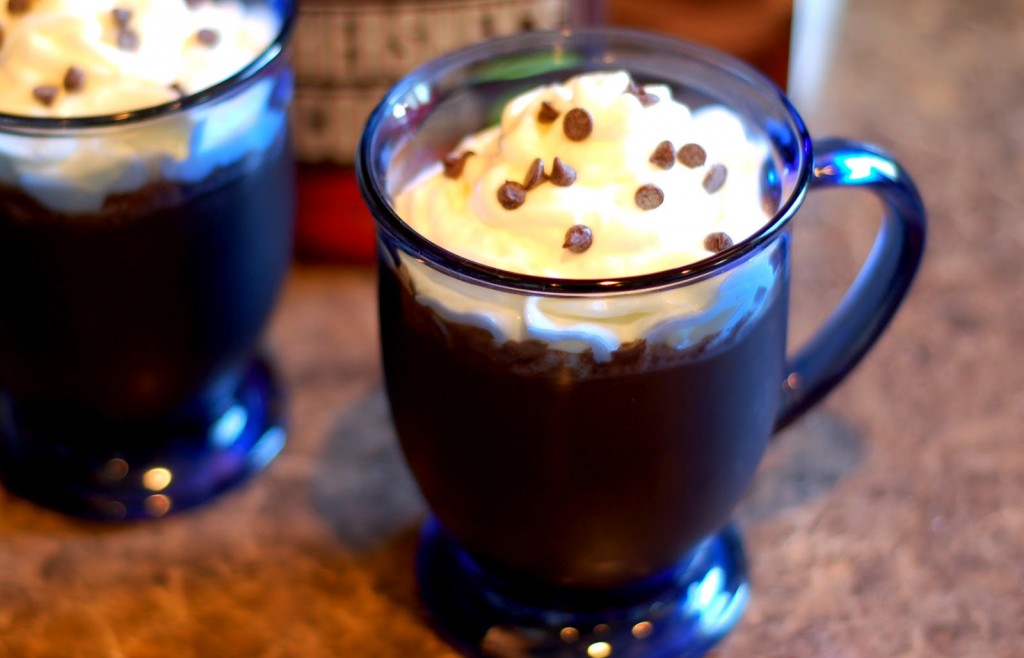 Blend it all up and top it off with some whipped topping and mini chips! A great (and tasty) way to cool off this summer!


Double Dark Chocolate Frozen Mocha

Yield: 2 – 12oz servings
Ingredients
full pot of brewed coffee from a 4 cup maker (these cups are usually 6oz each), frozen into cubes
2 C dark chocolate almond milk
2 packets Splenda
4 tbsp Hershey's Special Dark unsweetened baking cocoa
dairy-free fat-free whipped topping, optional
mini chocolate chips, optional
Directions
Place all ingredients in a blender. Pulse until well-blended.
Pour the icy goodness into glasses. Top with whipped topping and mini chips. ENJOY!