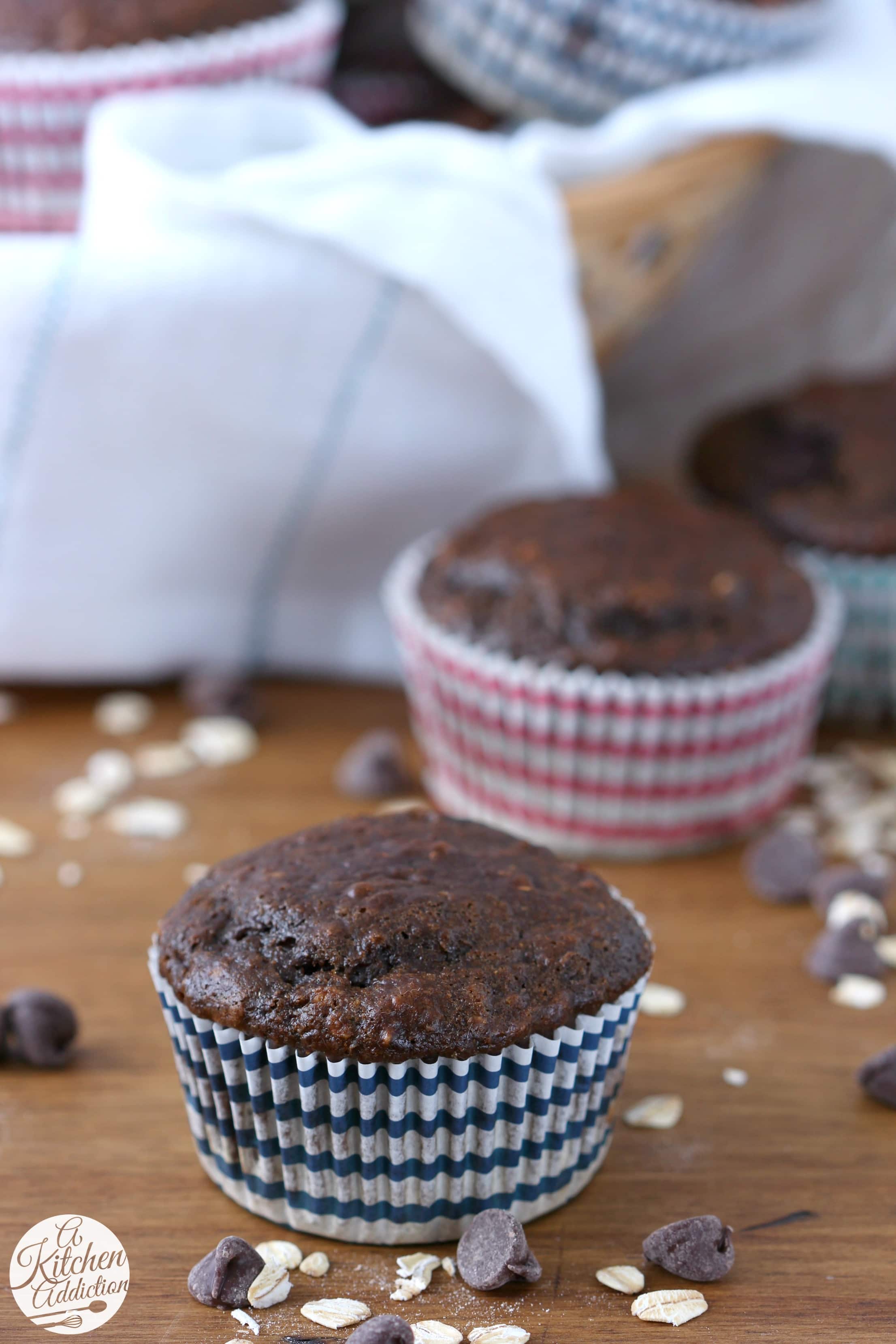 Yesterday we had a nice snowstorm roll through Minnesota, so now we have a beautiful blanket of white snow covering everything. Which makes me pretty happy!
Especially since my husband was the one who went out and cleaned the driveway in the blizzard conditions, and I got to enjoy it all while staying in the warm house! (He really is the best.)
While wrapped up in blankets watching the snow fall, I also got to enjoy one of these double chocolate yogurt oat muffins.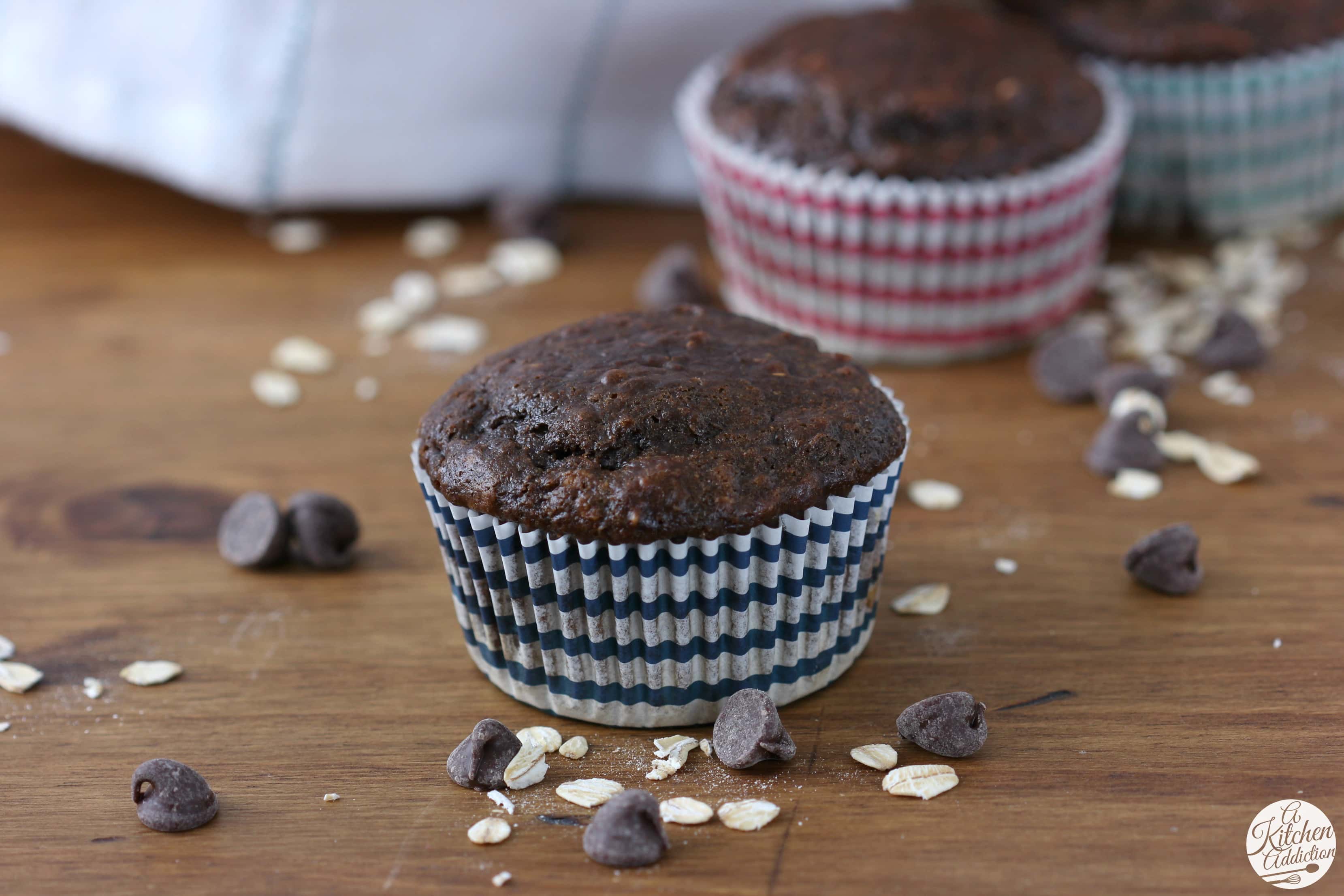 These muffins may be one of my new favorites. I took one of my favorite healthier muffin recipes and amped up the chocolate. Baking cocoa and chocolate chips give these muffins a rich, chocolaty flavor while whole wheat flour, oats, yogurt, and honey act as the base.
Despite the fact that they have oats in them, these muffins actually have a nice, light texture to them.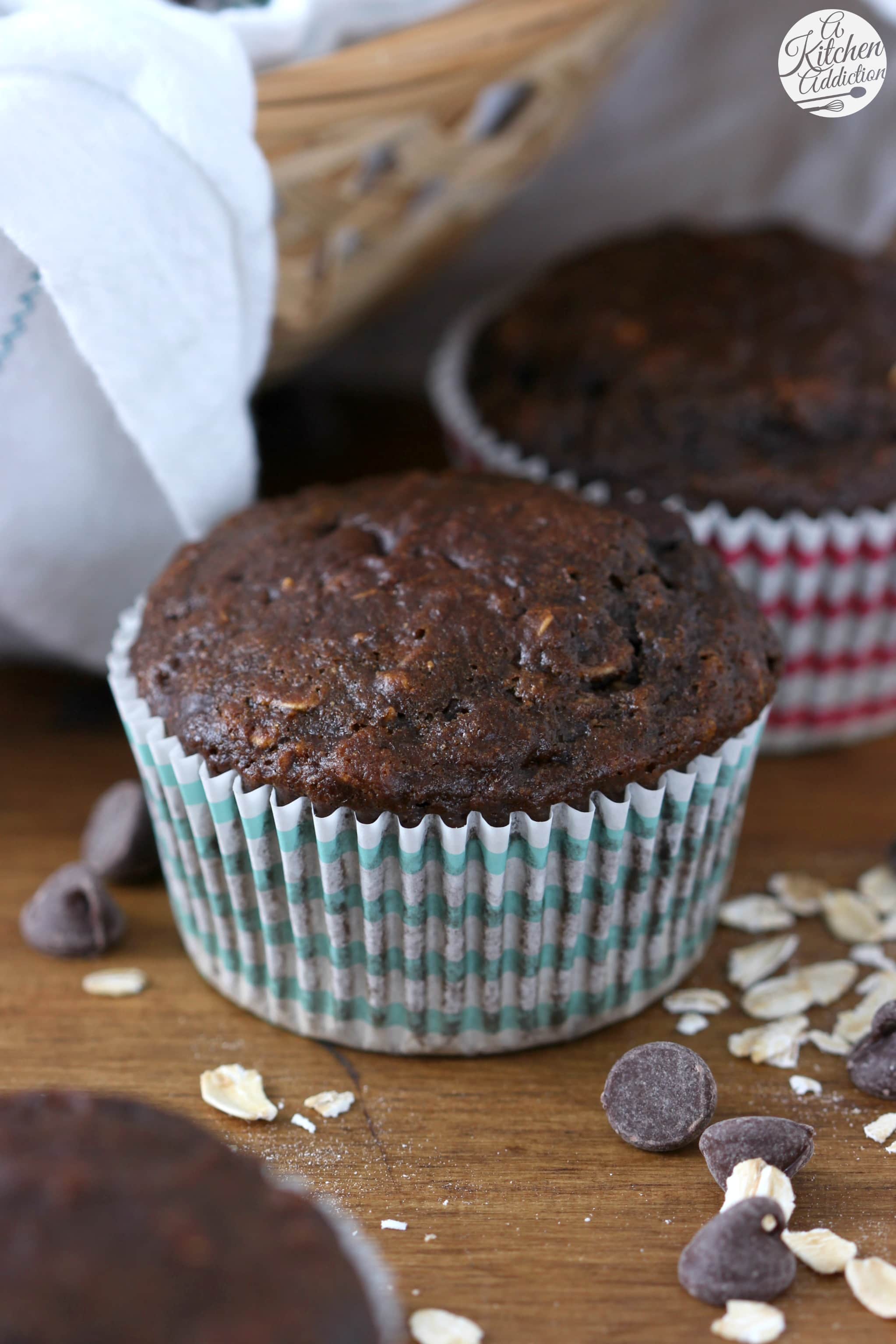 I added a bit of brown sugar to the muffins to make them slightly more decadent, but you can switch it out for more honey or leave it out all together.
Eat a couple for breakfast and grab a few on the way out the door for an afternoon pick me up. Or wrap up in a fuzzy blanket, and enjoy one while watching the snow fall!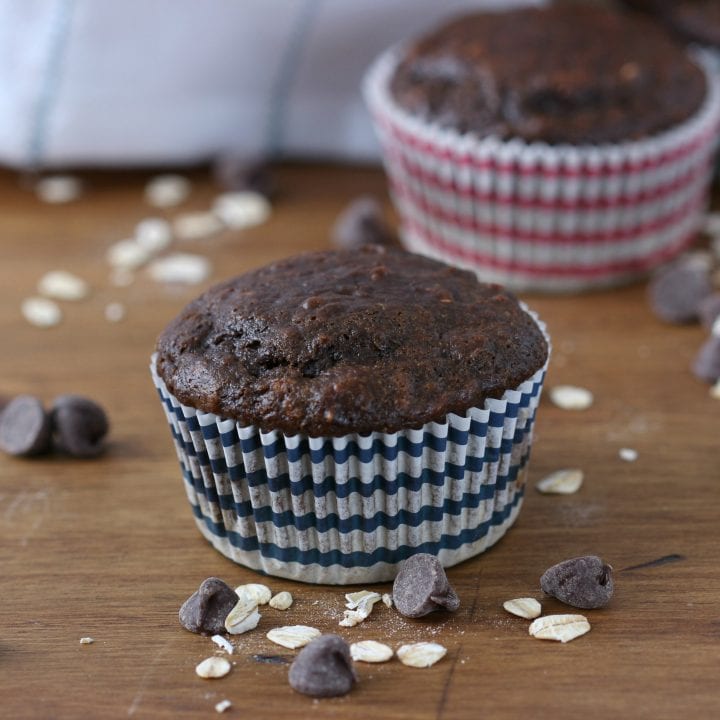 Double Chocolate Yogurt Oat Muffins
Yield: 18 muffins

Prep Time: 10 minutes

Bake Time: 20 minutes

Total Time: 30 minutes
Ingredients
3/4 C whole wheat flour
1/2 C all-purpose flour
1 C regular oats
1/4 C unsweetened baking cocoa
1 1/2 tsp baking soda
1 tsp baking powder
1/2 tsp salt
1/3 C brown sugar
1 C milk of your choice
1/2 C low-fat vanilla or plain yogurt
1/3 C honey
2 eggs
1 tsp vanilla extract
1/3 C semi-sweet chocolate chips
Instructions
Line a muffin tin with cupcake liners or spray with non-stick cooking spray.

In a large bowl, whisk together flours, oats, baking cocoa, baking soda, baking powder, salt, and brown sugar.

In a small bowl, whisk together milk, yogurt, honey, eggs, and vanilla extract. Add wet ingredients to dry ingredients and stir until just combined. Stir in chocolate chips.

Preheat oven to 375. While oven is preheating, allow batter to sit. This allows the oats to soak in some of the moisture and batter to reach desired texture.

Scoop batter into prepared tin, filling each cup about 2/3 full. Bake for 15-20 minutes, or until toothpick inserted in the center comes out clean.

Remove to a wire rack to cool. Store in an airtight container.
Recommended Products
As an Amazon Associate and member of other affiliate programs, I earn from qualifying purchases.