These muffins are a perfect way to start off this week's Healthy Habit. They contain 1/4 C of ground flax as is, but you can adjust the amount to fit your tastes. The subtle nutty flavor of the flax pairs well with the wheat bran and makes for a nice, hearty breakfast muffin washed down with a cold glass of milk. At least it sure tasted good with milk this morning for breakfast! 🙂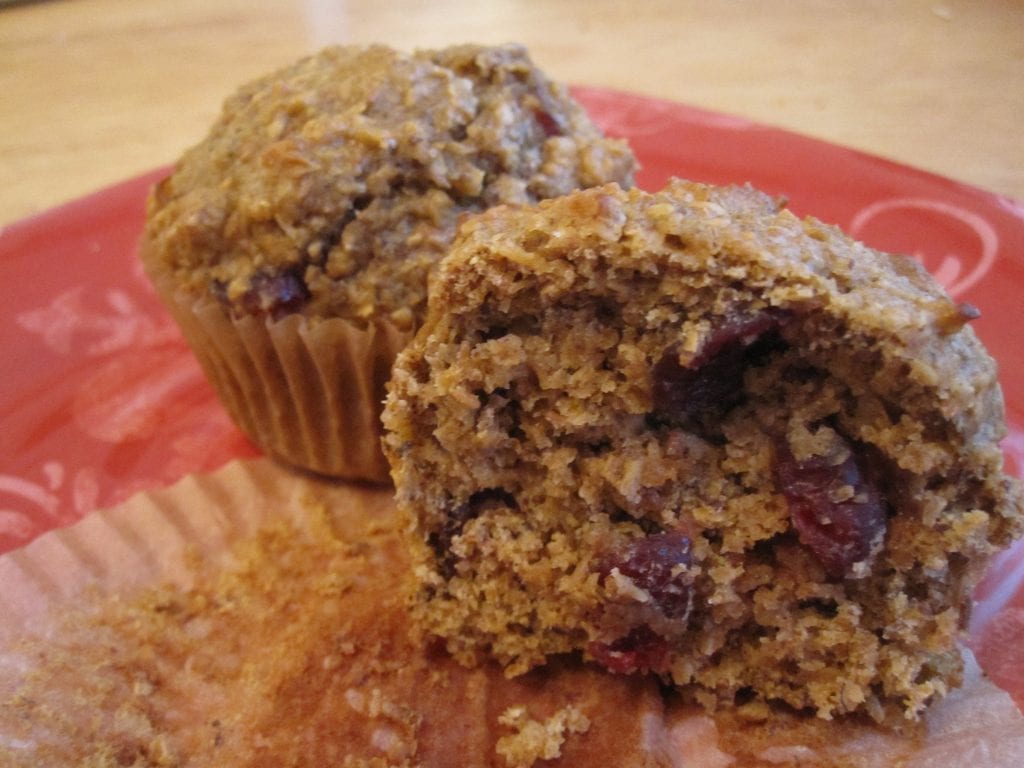 Cranberry Wheat Bran Muffins
Yield: 12 muffins
Ingredients:
1 1/2 C wheat bran
1 1/4 C low-fat buttermilk
1/3 C unsweetened applesauce or canned pumpkin (not pie filling)
1 egg
1/4 C brown sugar
1/3 C sugar substitute such as Stevia
1/2 tsp vanilla extract
1 C whole wheat or all purpose flour
1/4 C ground flax seed
1 tsp baking powder
1 tsp baking soda
1/2 tsp salt
1 tsp cinnamon
1/2 C dried cranberries or raisins
Directions:
Preheat oven to 375 degrees. Grease muffin tin or line with paper muffin liners.
Mix together the buttermilk and wheat bran a small bowl and let stand for 15 minutes.
In a separate bowl, beat together the applesauce/pumpkin, egg, brown sugar, sugar substitute, and vanilla. Add the buttermilk/wheat bran mixture in and stir together.
Sift together flour, powder, soda, and salt. Add in the flax seed. Stir flour mixture into buttermilk mixture until just blended.
Fold in cranberries/raisins and divide batter evenly into muffin tins.
Bake for 15-20 minutes or until toothpick inserted in middle comes out clean.