This post brought to you by Truvia® Natural Sweetener. All opinions are 100% mine.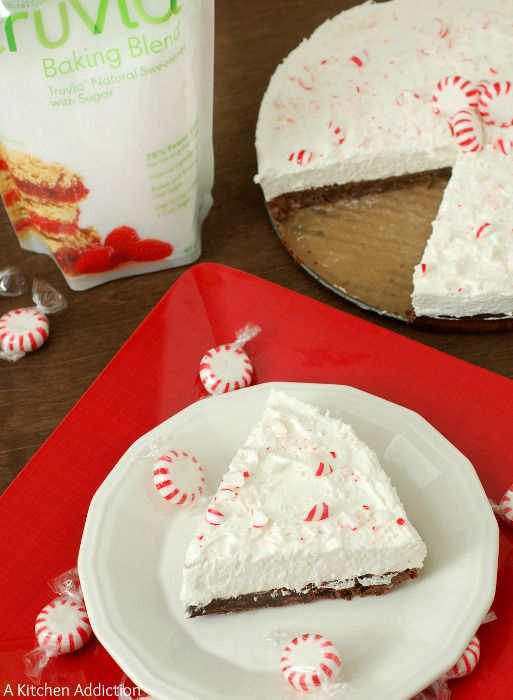 Holiday baking is in full swing! For me that means trying new recipes and ingredients to share with family and friends! One ingredient you may want to think about trying this holiday season is Truvia® Baking Blend. It is a mixture of natural sweetener and sugar.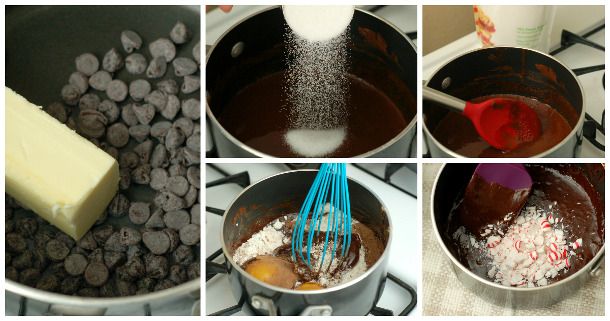 It provides the same texture and moistness as sugar but with 75% fewer calories. . .something I think all of us could use during the holidays! 🙂 Because Truvia® Baking Blend is twice as sweet as sugar, a small 1.5 pound bag of Truvia® Baking Blend provides the same amount of sweetness as a 3 pound bag of sugar.
I was interested in giving it a try in both a baked dessert and a no-bake. Since I didn't want to take the time to do both right away, I figured I would combine the two into one! A peppermint cream brownie pie! What is more festive than peppermint candies during the holidays?! And brownies are always in season! 🙂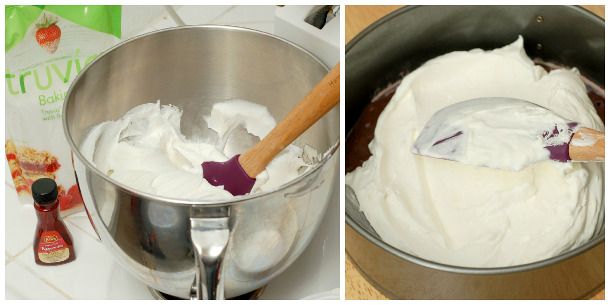 I was pleased to discover that the using half the amount of baking blend as I would sugar yielded the same amount of sweetness without a funny aftertaste or altering the way the brownie baked or the cream cheese filling set.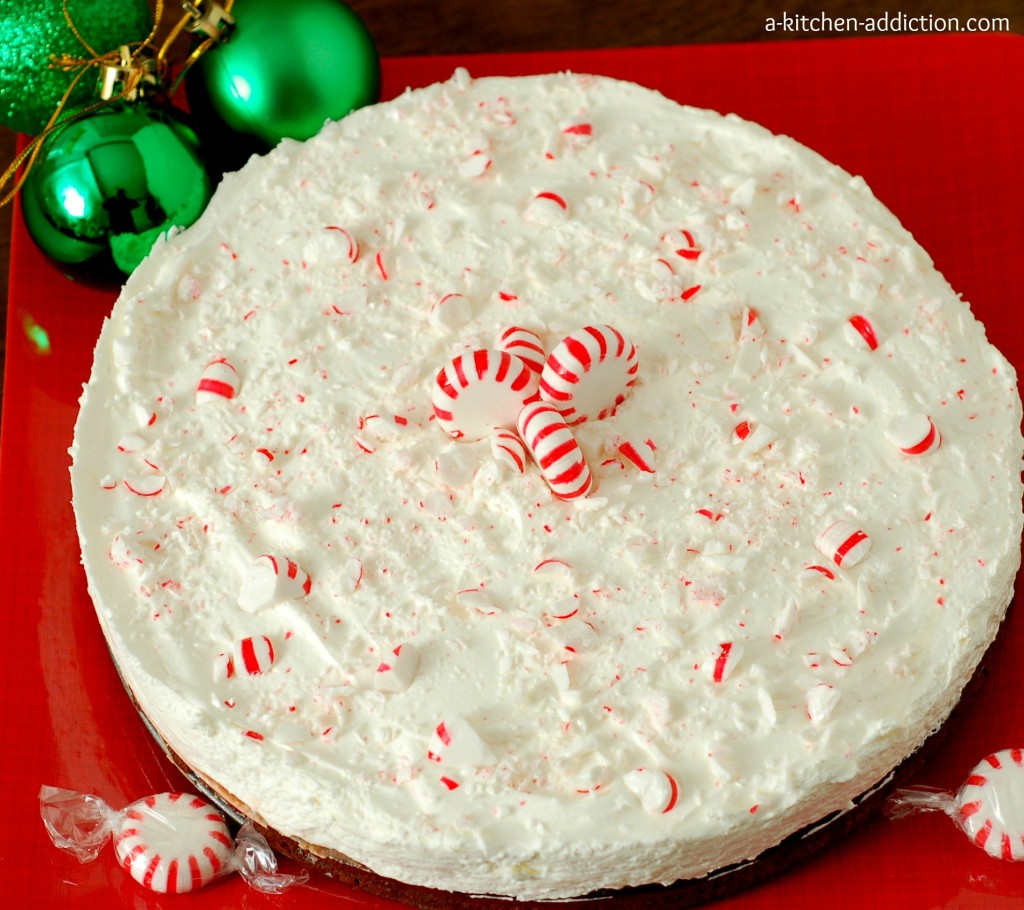 Want to know more about Truvia® Baking Blend? Visit the Truvia® website for more tips and information on Truvia® Baking Blend
Peppermint Cream Brownie Pie
Yield: 8 servings
Ingredients
For the Brownie Base
6 tbsp butter
3 ounces semi-sweet chocolate
1/4 C Truvia® Baking Blend
2 eggs, lightly beaten
1 tsp vanilla extract
1/2 C all-purpose flour
2 tbsp unsweetened dark chocolate baking cocoa
1/4 C crushed peppermint candies
For the Filling
1 (8 oz) pacakge 1/3 of the fat cream cheese
1/4 C Truvia® Baking Blend
1/2 tsp peppermint extract
1 (8 oz) carton lite whipped topping, thawed
3 tbsp crushed peppermint candies
Directions
Preheat oven to 350. Cut out a piece of parchment paper to fit the bottom of a 9 inch springform pan. Lightly spray the bottom and sides with non-stick cooking spray.
In a large saucepan, melt butter and chocolate over low heat. Stir in Truvia® Baking Blend until smooth.
Whisk in eggs and vanilla until well-blended. Stir in flour and baking cocoa until combined. Add in crushed peppermint candies and stir together.
Pour batter into prepared pan. Bake for 15-20 minutes or until a toothpick inserted in center comes out clean.
Remove to a wire rack to cool.
While brownie base is cooling, prepare filling. Beat together cream cheese and Truvia® Baking Blend until creamy.
Beat in peppermint extract. Gently fold in whipped topping.
Spread evenly over brownie base. Cover and refrigerate for at least one hour before serving.
Remove sides of pan and sprinkle with crushed peppermint candies right before serving.
Store leftovers in the refrigerator.
How would you like some help with the cost of all of your holiday baking? Truvia® is giving away a $25.00 gift card to the grocery store of your choice to one (1) lucky A Kitchen Addiction reader!
To enter:
Leave a comment below stating what holiday cookie/dessert you are most excited to try recreating using Truvia® Baking Blend.
IZEA will pick a winner on December 17th (12/17)
Good luck and happy baking!
This recipe is linked with Crazy Sweet Tuesday, Trick or Treat Tuesday.