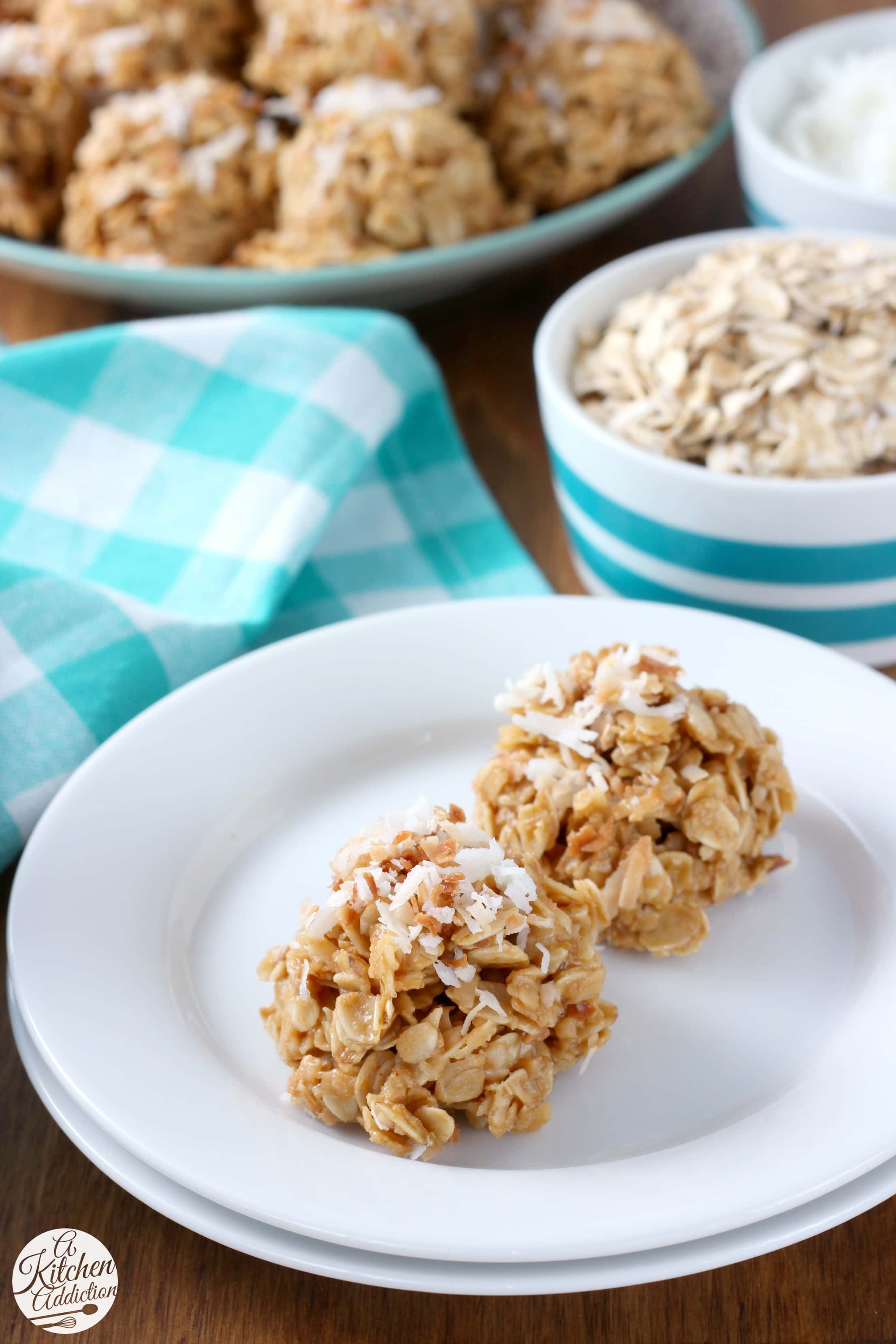 It's officially summer! For us that means eating as many fruits and vegetables as possible. And when we want dessert? We turn to no bake cookies!
The latest additions to our collection of recipes are these lightened up coconut peanut butter no bake cookies.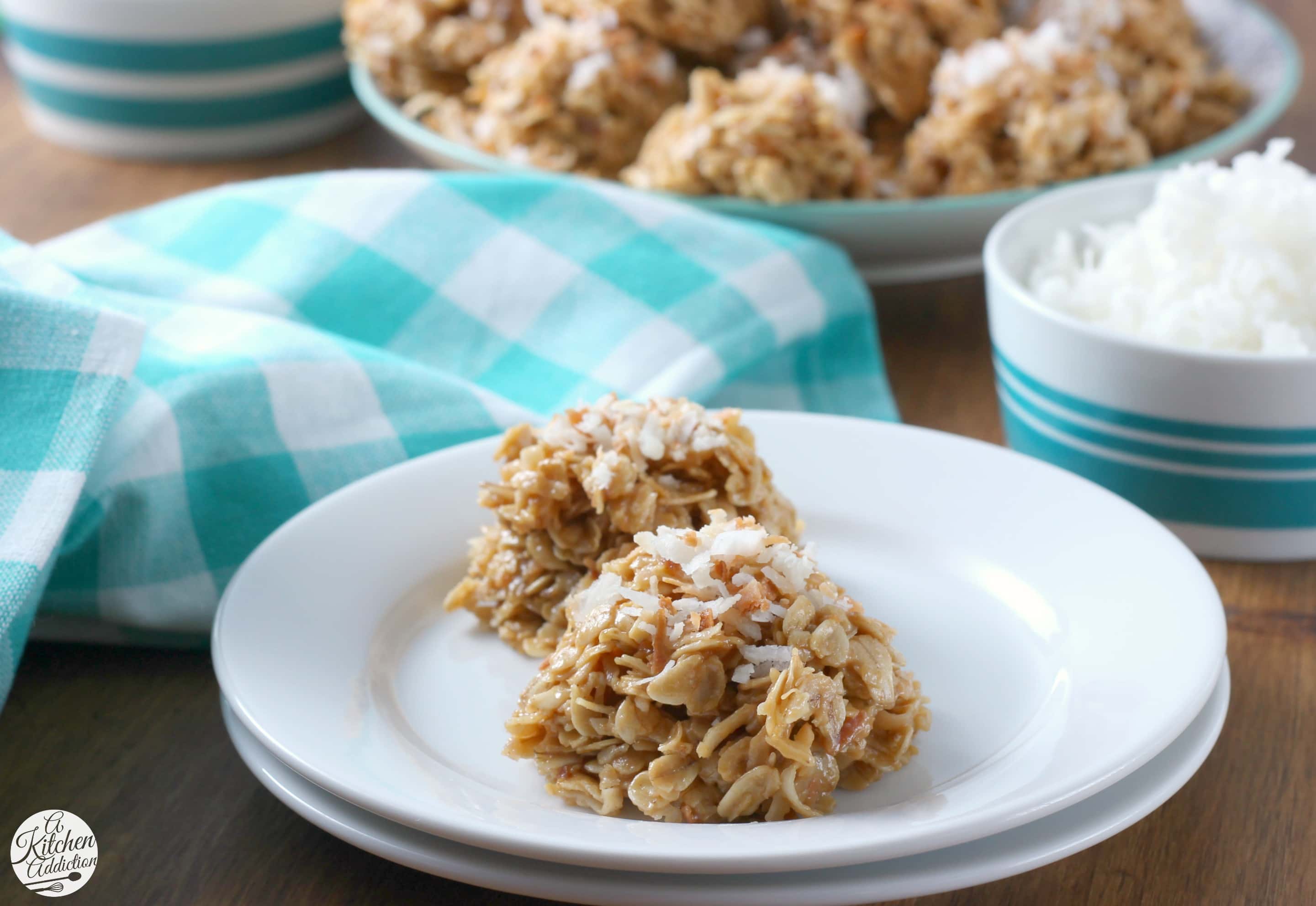 Most no bake cookies tend to be too sweet for me, but these peanut butter no bake cookies are just the right amount of sweetness. Instead of sugar, honey is both the sweetener and a binding agent.
Since there isn't any granulated sugar in the cookies, you don't have to go through the boiling process.
Just melt together the honey, peanut butter, and coconut oil. Stir in the vanilla, coconut, and oats, and you're good to go!
You can use untoasted coconut if you want, but the texture will be much chewier. The toasted coconut adds both a bit of nuttiness and a bit of crunch.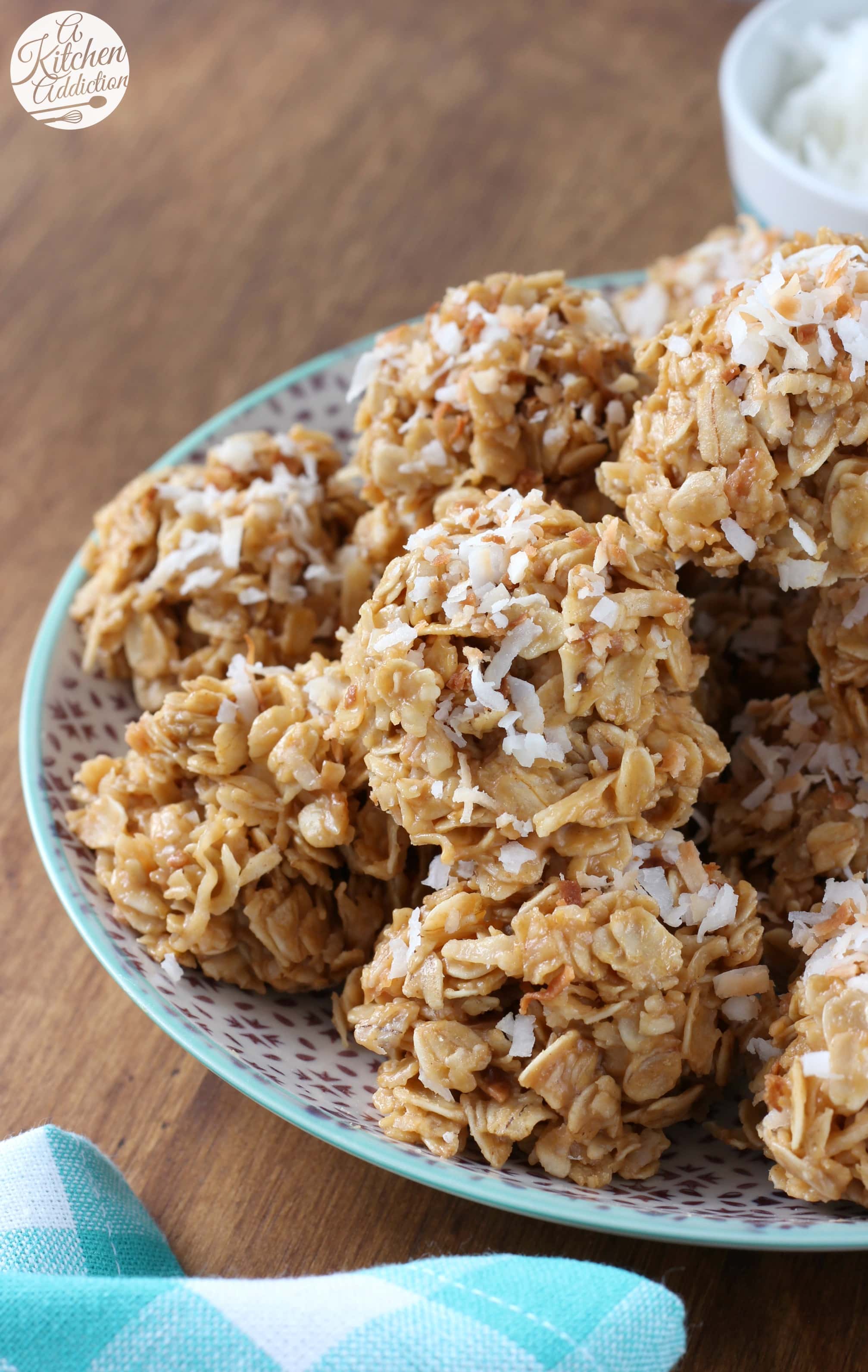 These cookies will appear very "loose" when you place them on the baking sheet, but, as I noted in the instructions, they will set as the oats soak in the extra moisture.
Because of the many variables surrounding the type of oats, coconut oil, and shredded coconut oil used, the times for these cookies to set will vary. Also, you may want to store these in the refrigerator if your house is warm.
Since these cookies are on the healthier side, they're a great snack to have when you craving something sweet but don't want a traditional cookie.
Plus, they're no bake. Which means you can enjoy cookies all summer long with out touching your oven!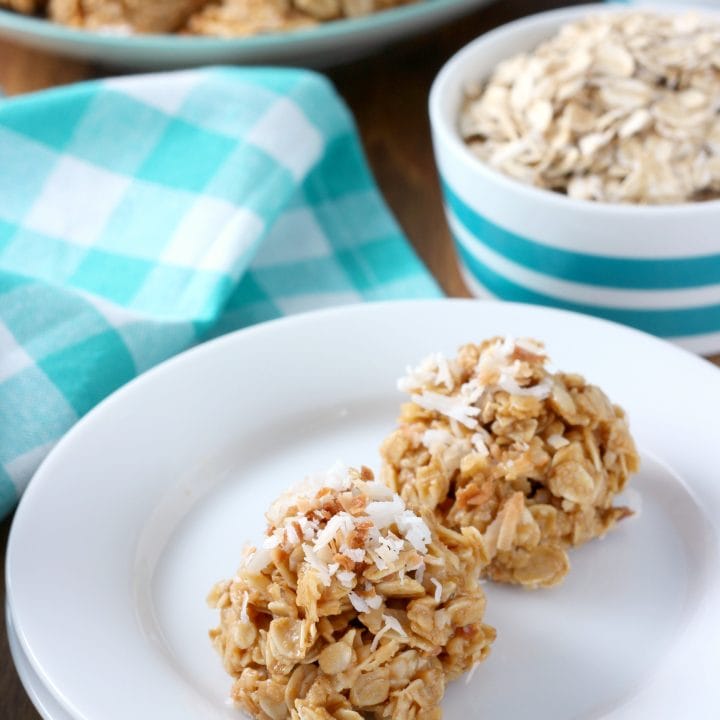 Lightened Up Coconut Peanut Butter No Bake Cookies
Yield: 24 no bake cookies

Prep Time: 10 minutes

Cooling Time: 15 minutes

Refrigeration Time: 30 minutes

Total Time: 55 minutes
Ingredients
1/2 C + 2 tbsp no stir creamy natural peanut butter
6 tbsp honey
3 tbsp coconut oil, measured solid
1 tsp vanilla extract
1 C shredded coconut (can be sweetened or unsweetened depending on preference)
2 1/2 C oats
additional toasted coconut for garnish, optional
Instructions
Line a baking sheet with parchment paper or a silicone baking mat. Set aside.
In a large saucepan, melt peanut butter, honey, and coconut oil over medium-low heat until mixture is completely melted and runny. Stir in vanilla, coconut, and oats.
Cover and refrigerate for 15-20 minutes or cool.
Drop by heaping tablespoonful onto prepared baking sheet. I used a cookie scoop and pressed the mixture against the side of the bowl as I scooped it out. Top with additional toasted coconut. Refrigerate for 30 minutes, or until set.
Notes
Depending on the solidity of your coconut oil, you may need to keep these cookies in the refrigerator.
These cookies will continue to set up over time as the oats soak in the extra moisture.
Recommended Products
As an Amazon Associate and member of other affiliate programs, I earn from qualifying purchases.