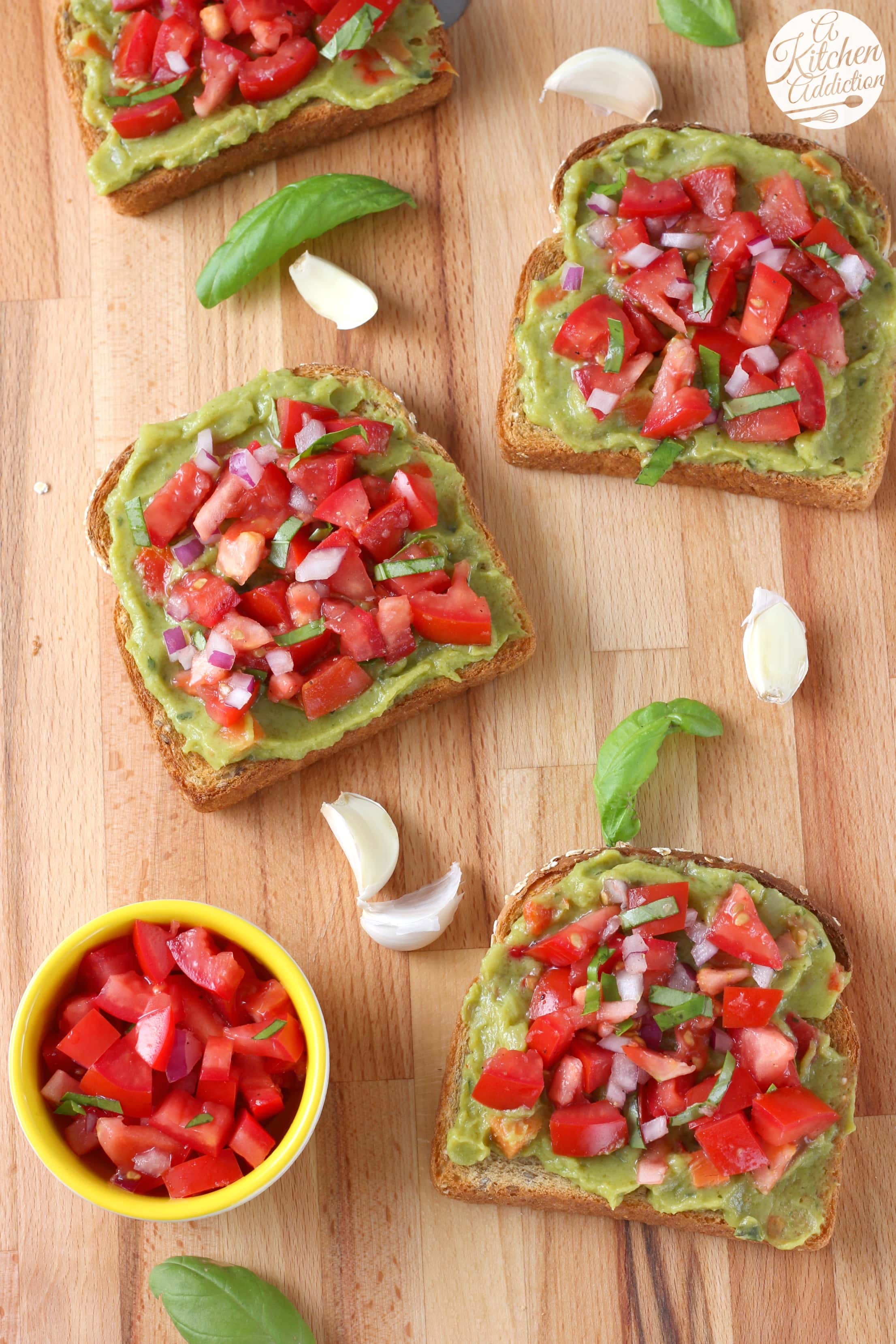 It's that time of year when we turn to lighter, fresher foods to satisfy our hunger. Often, though, it seems like those foods just aren't as satisfying. I usually find myself turning to some variation of avocado toast with veggies to fill me up.
And while I love it, I think I've found something to one up my favorite toast. Bruschetta guacamole toast!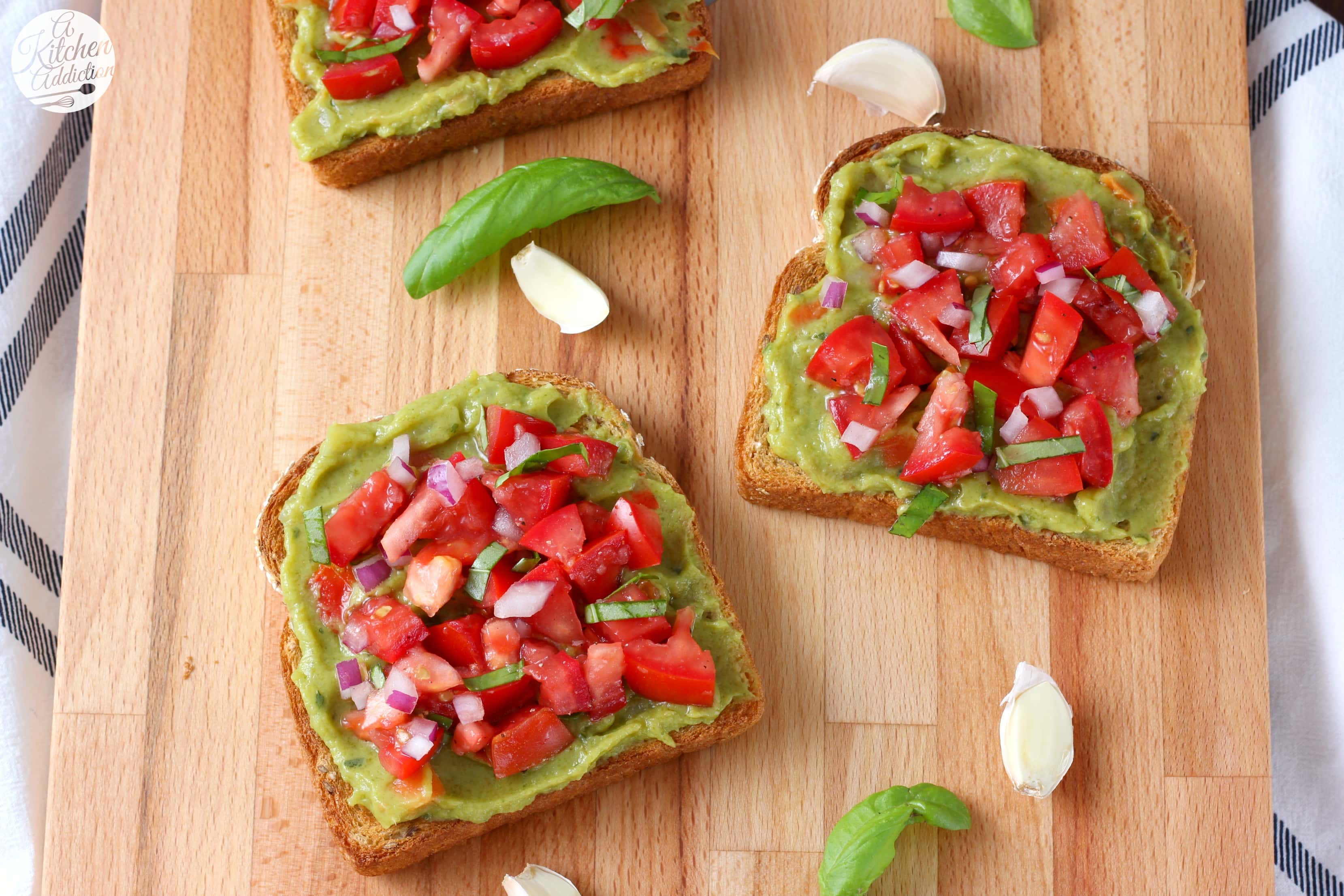 Fresh tomatoes, fresh basil, garlic, onion, and, of course, guacamole make up this fresh, summery toast.
Perfect for putting your abundance of summer produce to good use!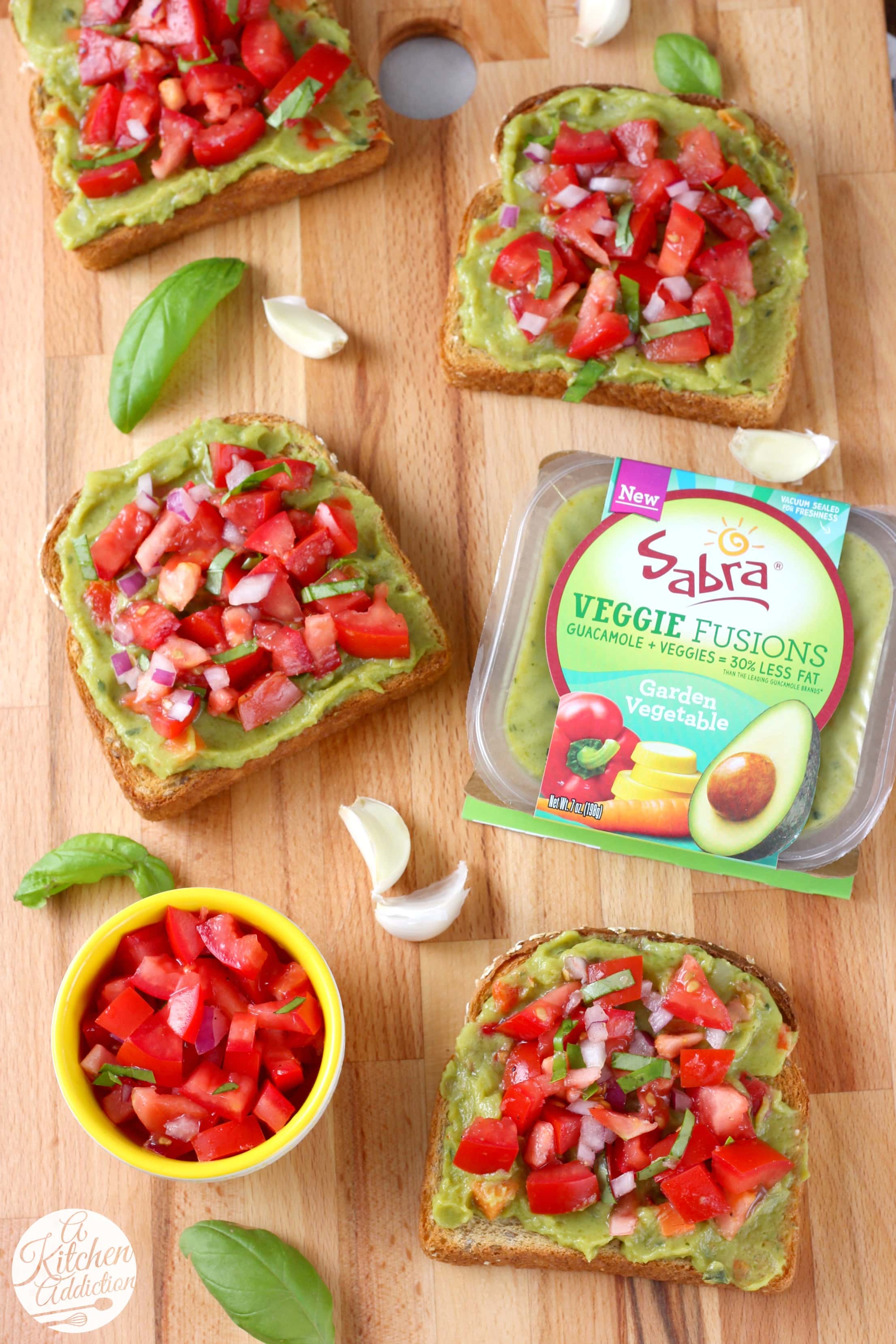 I got some help from Sabra's new Veggie Fusions Guacamole. For this recipe, I used the Garden Vegetable flavor. It's also available in Mango Lime and South Western. (Both of which are great!)
They are all gluten-free, vegan, and kosher, and their guacamole has 30% less fat than a regular guacamole. Each flavor contains seven varieties of real, crisp vegetables. An easy way to get a boost of veggies in your diet!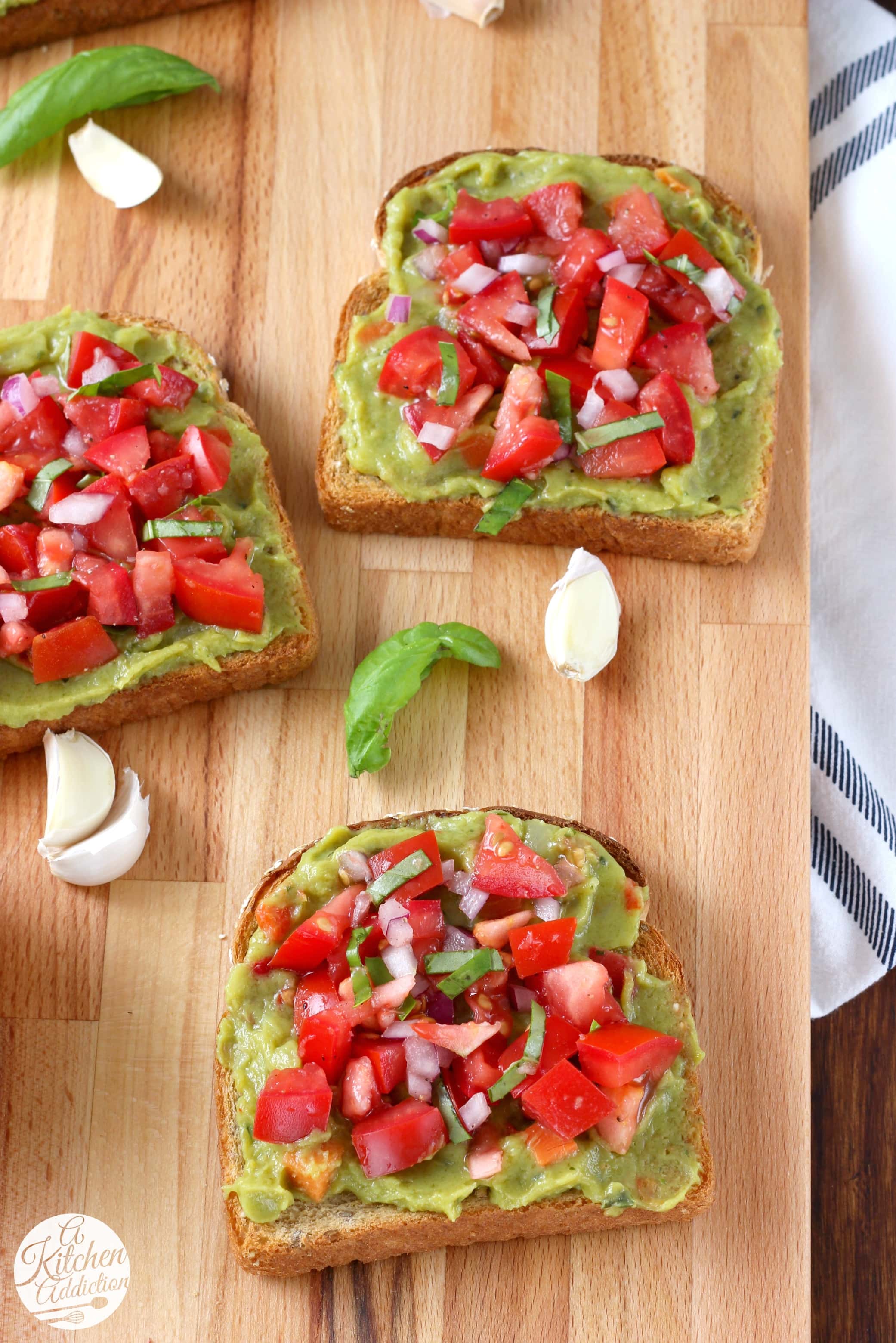 Just spread on the guacamole, combine the bruschetta mixture, layer it on top, and serve. Quick, easy, healthy, and flavorful! And to top it all off, it's filling!
Be sure to head to Sabra's website, and grab a coupon to save on your next package of guacamole! You'll find it in the refrigerated section of your deli!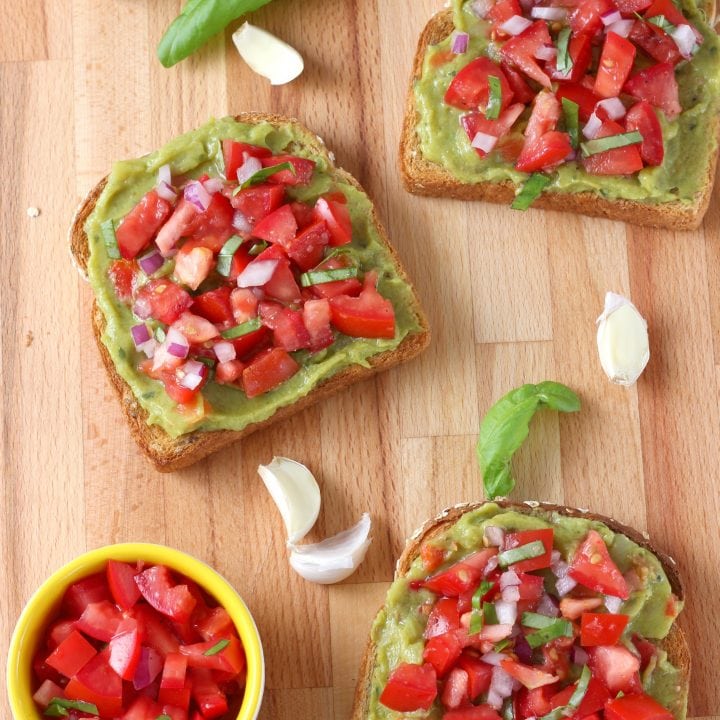 Bruschetta Guacamole Toast
Ingredients
4 slices of your favorite bread, toasted
1 container Sabra Veggie Fusions Garden Vegetable Guacamole
1 C tomatoes, chopped
3 tbsp red onion, finely diced
3 leaves basil, thinly sliced
1 clove of garlic, minced
1/2 tbsp olive oil
salt and pepper to taste
Instructions
Divide container of guacamole evenly among slices of toast. Spread evenly over the top of each slice.
In a small bowl, stir together tomatoes, red onion, basil, garlic and olive oil. Season with salt and pepper to taste.
Divide evenly on top of the slices of toast. Serve.
Recommended Products
As an Amazon Associate and member of other affiliate programs, I earn from qualifying purchases.
Disclosure: This post is sponsored by Sabra as part of their Sabra Tastemakers program. All opinions are my own. Thanks for supporting brands that make A Kitchen Addiction possible!