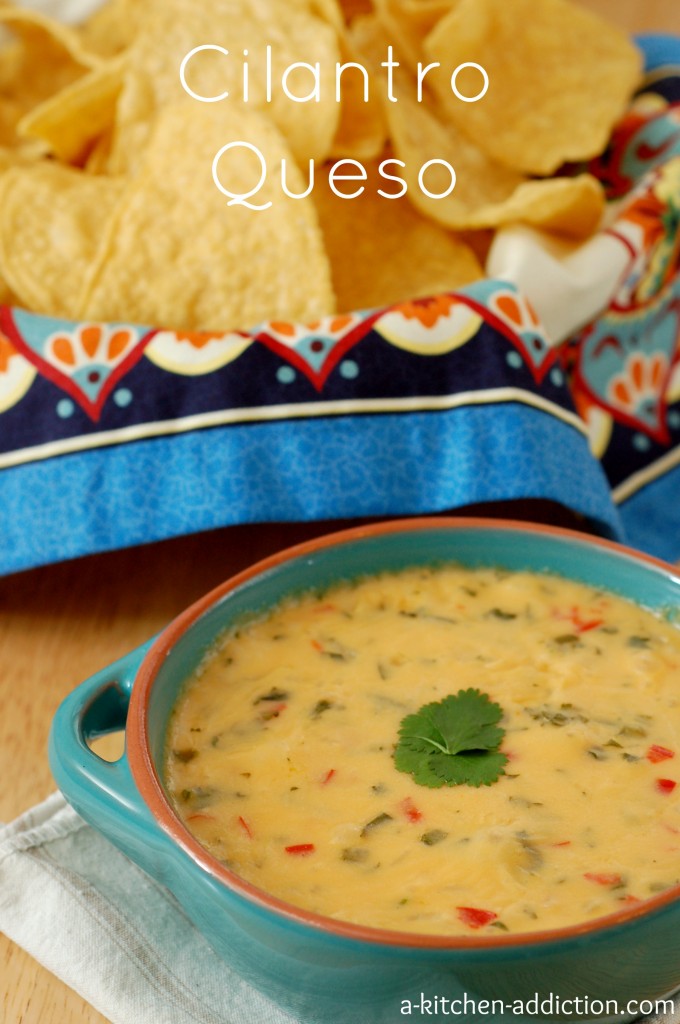 I am so excited for the warmer weather that is coming this weekend! It's supposed to get up to 67! The snow has melted off of the grill, and we are going to grill for the first time.
I couldn't help thinking about sides to our meal as I was planning the meats and veggies that we were going to grill. My mind went instantly to chip dips.
I remembered seeing a variation of this queso in a magazine a couple of weeks ago.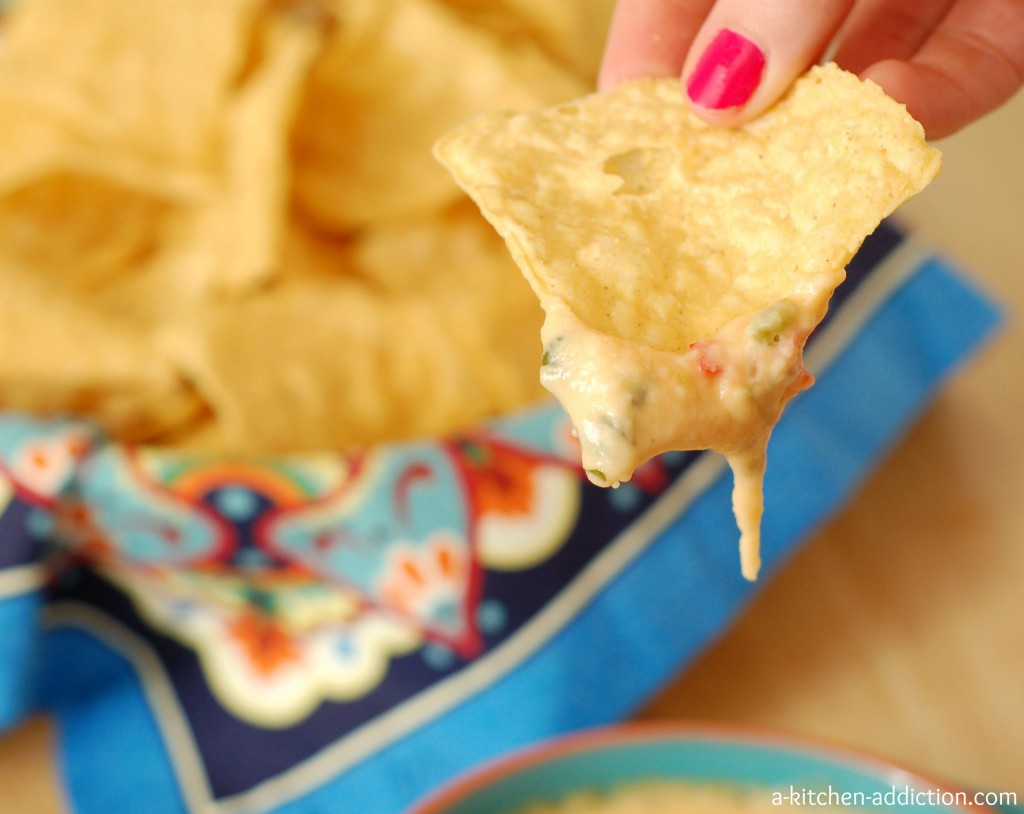 I remembered some of the ingredients and threw in some others to finish it off. While chip dip isn't the healthiest snack there is, there are a few ways that you can lighten it up just a little. Your body will thank you for it, and your taste buds will never know the difference!
Instead of sour cream, I used 0% plain Greek yogurt. I also used non-fat milk and reduced-fat cheeses. These small changes make a big difference in the overall amount of fat in the queso while keeping the dip rich and creamy.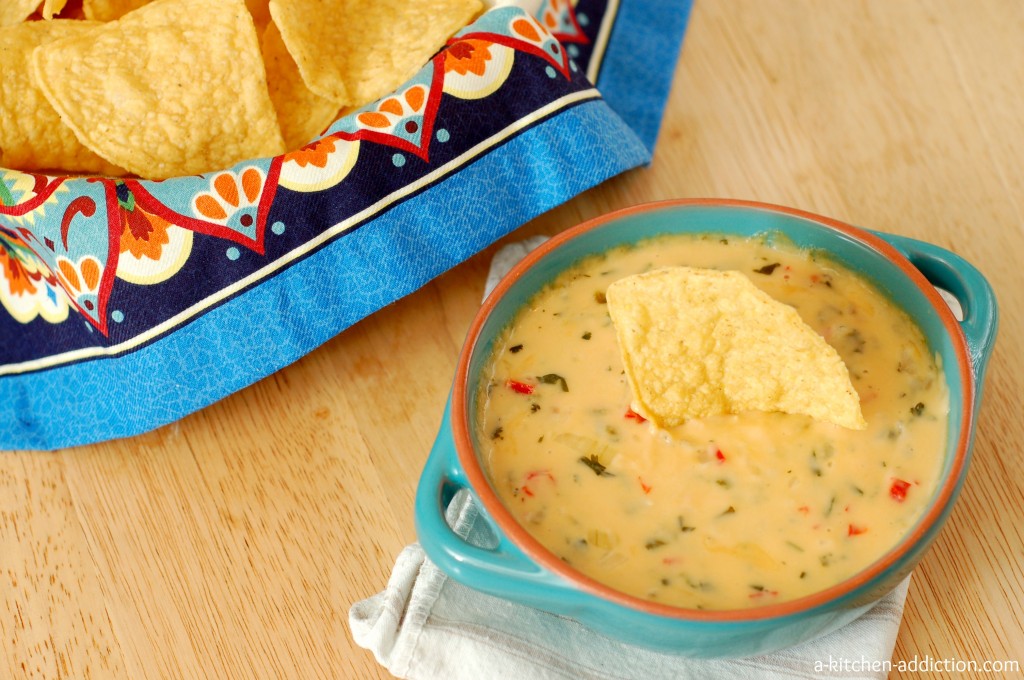 The cilantro gives the queso a fresh taste that makes you think of summer and gardens (or maybe that's just me!).
Next time I may add some chopped tomato to give it more of that fresh taste. It isn't overly spicy, so feel free to up the spice to your liking!

Cilantro Queso
Ingredients
3½ C shredded cheese (I used a mixture of reduced-fat sharp cheddar and mozzarella)
4 tbsp all-purpose flour
1 tsp olive oil
1 small onion, finely chopped
1 large jalapeno, finely chopped
½ C red pepper, chopped
½ C cilantro, chopped
½ C plain Greek yogurt (I used 0% Chobani)
¼ C non-fat milk
Instructions
Preheat oven to 400.
In a small bowl, combine shredded cheese and flour.
In a sauce pan, drizzle olive oil or spray with a misto. Add onion, jalapeno, and red pepper. Cook on medium-high for about 5 minutes or until soft. Stir in cheese cilantro, yogurt, and milk.
Turn heat to low and cook until cheese is melted. Stir occasionally to prevent scorching.
Pour queso into an oven safe dish. Bake for 5-10 minutes or until queso starts to bubble.
Sprinkle with more cilantro right before serving.
This recipe is adapted from Every Day with Rachel Ray, March 2013, p. 19 and is linked with
Strut Your Stuff Saturday
,
Time to Sparkle
, 
Weekend Potluck
,
What's Cookin' Wednesday
 and
What's in Your Kitchen Wednesday
.