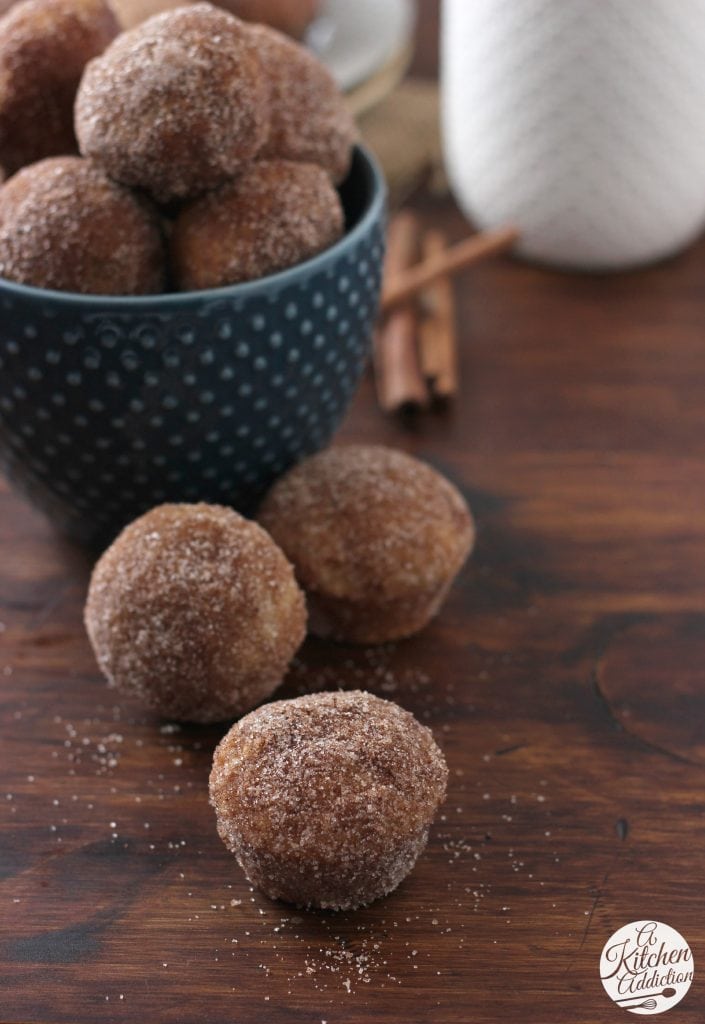 It's been raining for the last two days. Do you know what that means? That means that all of our snow is gone. That means that we might not have a White Christmas! It's just not the same when there isn't snow for Christmas! So to make the thought of not having snow for Christmas not so miserable, I'll be eating these cinnamon sugar eggnog donuts with a mug of eggnog. Okay, not really. I'll just be eating these donut muffins because they taste good.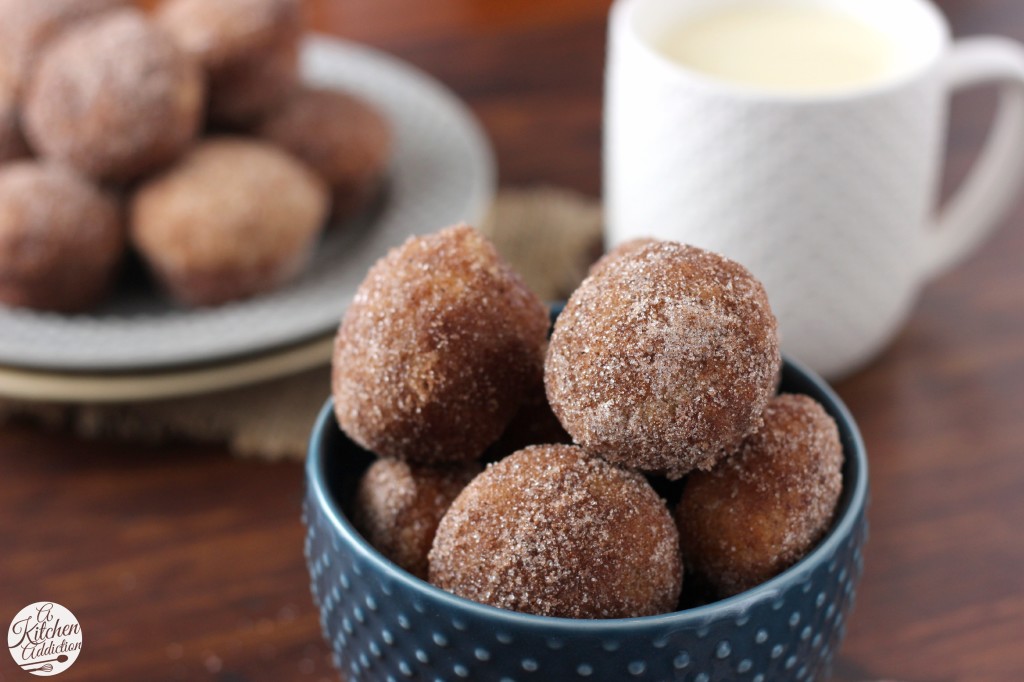 Instead of baking these into mini donuts, I decided to take a shortcut and just scoop the batter into a mini muffin tin. The batter baked up perfectly into little donut muffins. They are finished off by a dip in melted butter and a roll in a cinnamon and nutmeg sugar mixture. The best finishing touch!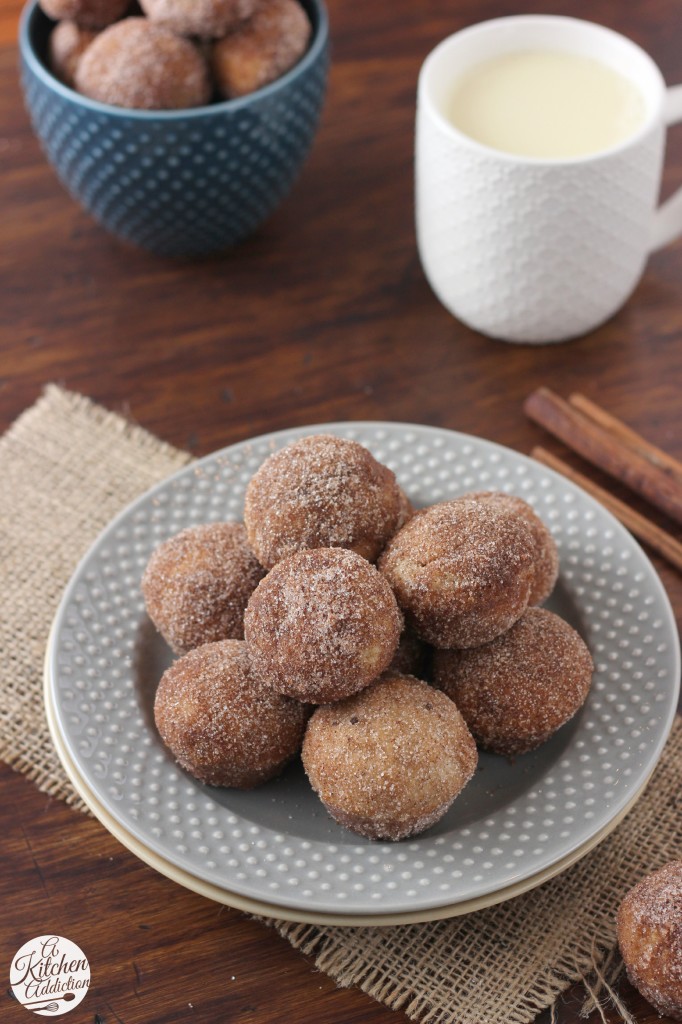 Dip them in a big mug of eggnog as part of a delicious Christmas brunch. Or, since they are so easy to make, eat a batch while you prepare for Christmas day and then make another batch for the big day!
Side note: I am taking the rest of the week off to spend time with family and friends. I hope you all have a Merry Christmas!
Cinnamon Sugar Eggnog Donut Muffins
Author:
Ingredients
For the Muffins
2 C all-purpose flour
1 1/2 tsp baking powder
1/4 tsp baking soda
1/2 tsp salt
1/3 C sugar
1/3 C brown sugar
1 tsp cinnamon
1/2 tsp nutmeg
1/8 tsp allspice
1/3 C butter, melted and cooled
3/4 C eggnog
For the Cinnamon Sugar Topping
2 tbsp sugar
1/2 tsp cinnamon
1/4 tsp nutmeg
1/8 tsp allspice
3 tbsp butter, melted
Instructions
Preheat oven to 375. Lightly spray a mini muffin tin with non-stick cooking spray.
In a large bowl, whisk together flour, baking powder, baking soda, salt, sugars, cinnamon, nutmeg, and allspice.
In a small bowl, whisk together butter and eggnog.
Add wet ingredients to dry ingredients and stir until just combined.
Spoon batter into prepared muffin tin. Fill about 3/4 full. I used about a rounded teaspoon of batter per cup.
Bake for 5-7 minutes or until edges just start to turn golden brown. Move to a wire rack to cool.
Stir together sugar and spices. Dip tops of muffins in melted butter, then dip in sugar mixture. Repeat with remaining donut muffins.