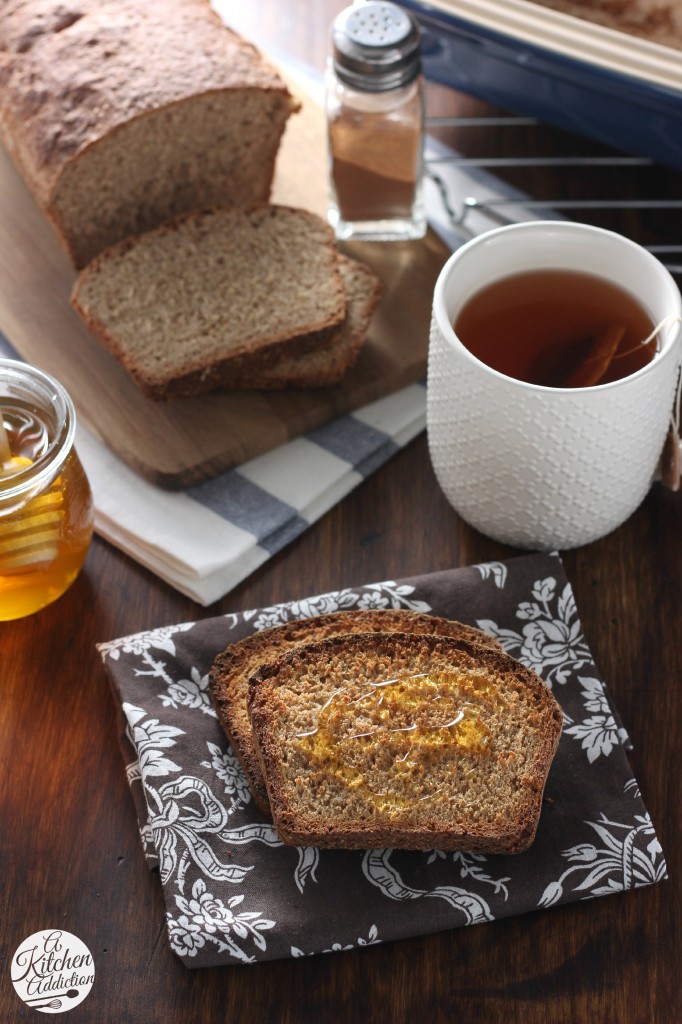 Toast. It's one of my favorite things. Toast made from homemade bread, specifically. I can eat toast every day without getting sick of it. Kind of weird? Probably. But it's just so good, especially when there are so many options.
My recent favorite? This cinnamon honey wheat english muffin bread. Toast it to perfection with a drizzle of honey and I'm good to go for the morning.
English muffins and English muffin bread are my favorite breads to make when my schedule is busy but I still want fresh bread. The prep work is super easy and you don't even have to knead the dough!
Just mix it all together and spread it in the pan to rise. Once risen, pop it in the oven, and your work is done.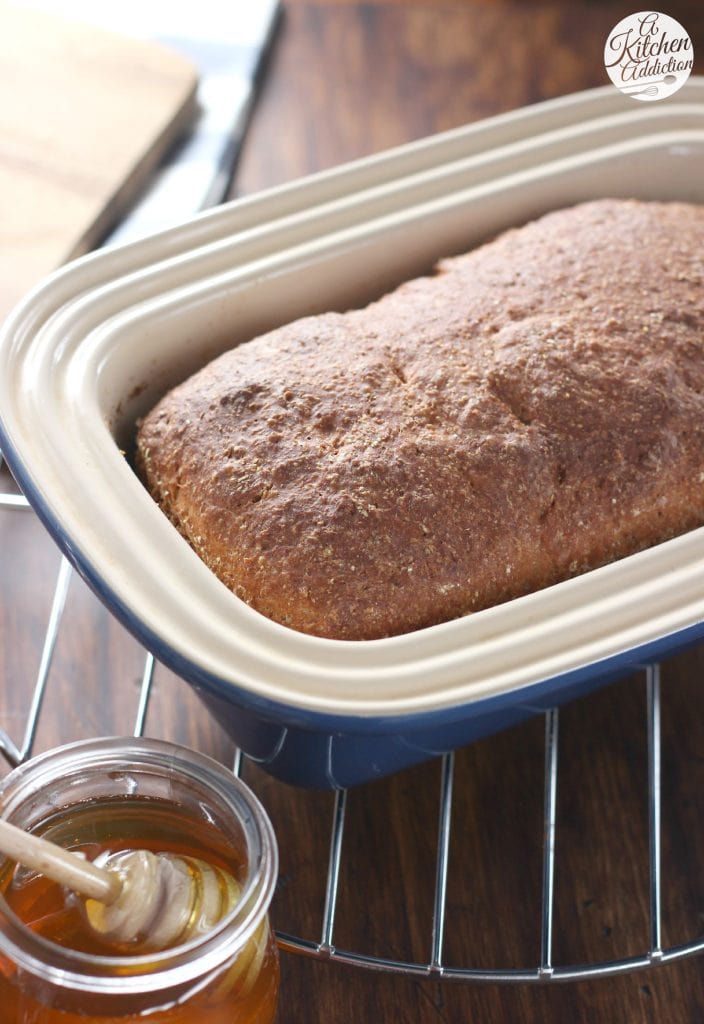 This particular english muffin bread is filled with cinnamon and a hint of sweet honey. I love any bread that has cinnamon in it not only for the flavor that it provides but also for the aroma it provides as it's being toasted! The smell of cinnamon is the best!
One bite of the bread and you realize that it has the classic crusty outside with a soft, chewy inside. So, if you like toast as much as I do, or if you just like toast, this cinnamon honey wheat english muffin bread is sure to become your next favorite!
Cinnamon Honey Wheat English Muffin Bread
Author:
Ingredients
1 1/2 C bread flour
1 C whole wheat flour
1 1/2 tsp salt
1/4 tsp baking soda
1 1/2 tsp cinnamon
1 pkg Red Star Platinum yeast or rapid rise yeast
1 C milk, warmed to 120-130 degrees F
1/4 C honey
Instructions
Lightly grease a 9×5 inch loaf pan with non-stick cooking spray. Sprinkle and coat bottom and sides of loaf pan with cornmeal.
In the bowl of a stand mixer, combine flours, salt, baking soda, cinnamon, and yeast.
With mixer on low, slowly add in warmed milk and honey. Increase speed to medium and beat until dough forms and starts to pull away from the sides of the bowl. Dough will be sticky.
Spread dough into prepared loaf pan. Cover and allow to rise in a warm, draft-free place for 60 minutes, or until doubled in size.
Preheat oven to 400.
Bake for 25 minutes or until golden brown. Allow bread to cool in pan for 10 minutes before removing to a wire rack to cool completely.