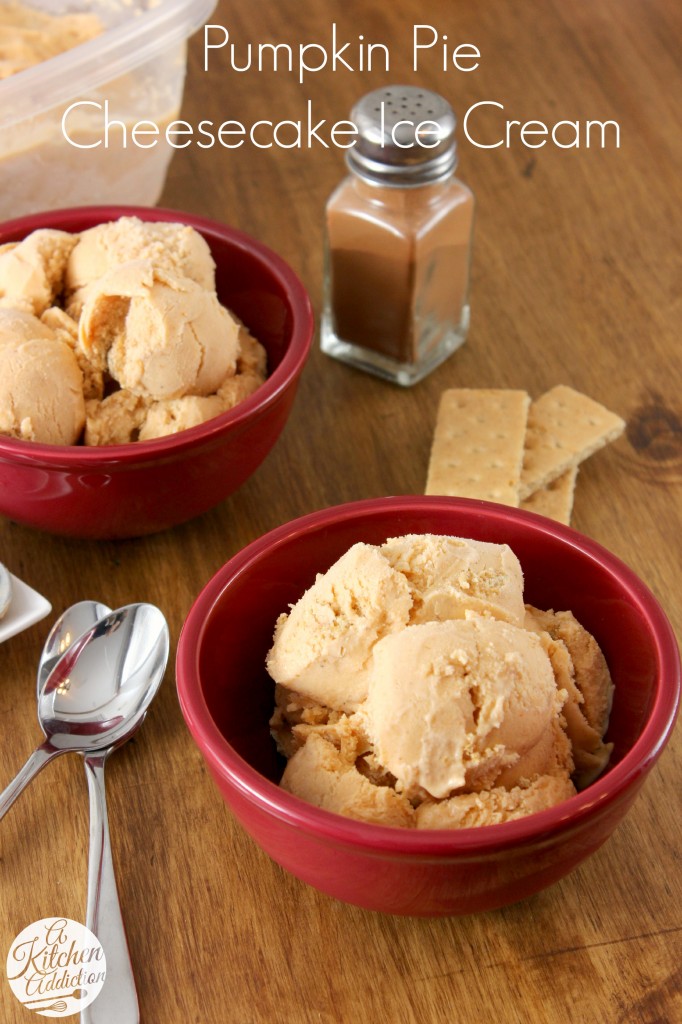 Ice cream, for me, is a year round food. It doesn't matter how cold it is outside or what season it may be. I just make the flavor go with the season.
Take this pumpkin pie cheesecake ice cream, for instance. Most people are starting to think about pumpkin pie for Thanksgiving.
I'm thinking about ice cream. So, I make a pumpkin pie flavored ice cream!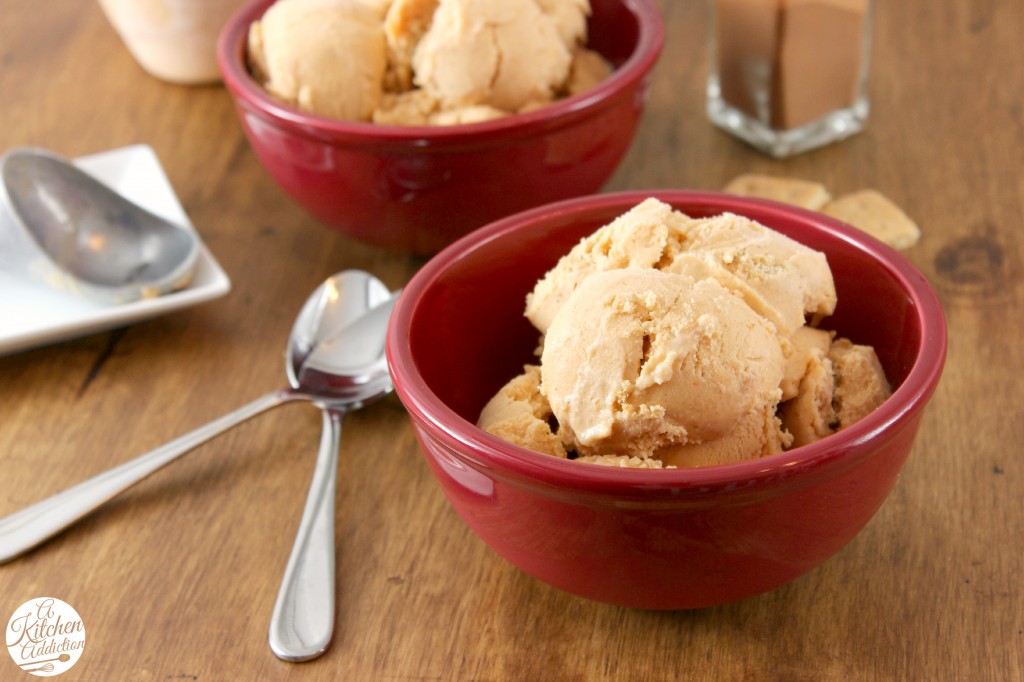 Since I'm actually not a huge fan of plain pumpkin pie, I would gladly take a big bowl of ice cream over a slice of pie! Of course, I can't just stop with a plain pumpkin pie flavor.
Rich cream cheese and some crushed graham crackers are added to give extra flavor and a bit of crunch to this sweet, creamy ice cream.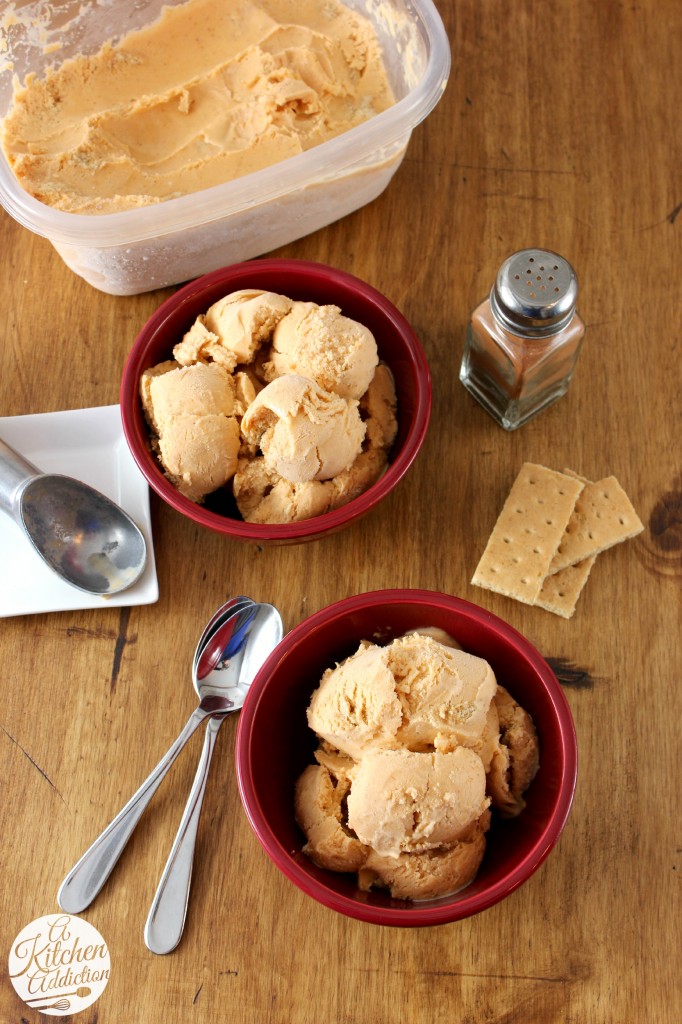 The result is a fun variation to a classic fall dessert (and you don't even have to make a pie crust!).
So, if you're looking for a way to switch up your Thanksgiving desserts, or if you just love ice cream, you need to give this easy pumpkin pie cheesecake ice cream a try this season!
Pumpkin Pie Cheesecake Ice Cream
Author:
Ingredients
14 oz fat-free sweetened condensed milk, chilled
8 oz 1/3 of the fat cream cheese, softened
1 1/2 tsp vanilla extract
1/8 tsp salt
1 C pumpkin puree, chilled
3 tbsp brown sugar
1/2 tsp cinnamon
1/4 tsp nutmeg
1/8 tsp cloves
1/8 tsp ginger
2 C milk
1/2 C crushed graham crackers
Instructions
In the bowl of a food processor or in a blender, add sweetened condensed milk, cream cheese, vanilla, salt, pumpkin, brown sugar, cinnamon, nutmeg, cloves, and ginger. Pulse until well-blended.
Pour mixture into a large bowl and gently whisk in milk.
Pour milk mixture into ice cream machine and churn according to manufacturer's instructions until ice cream is soft set.
Pour 1/2 of ice cream in a freezer safe container. Sprinkle with half of crushed graham crackers. Pour remaining ice cream over top. Sprinkle remaining crushed graham crackers on top. Gently swirl a knife through ice cream and graham cracker layers.
Place ice cream in freezer to finish freezing or serve soft set.