Thick, chewy, and loaded with melty chocolate chips, these easy Chocolate Chip Bars are sure to become a family favorite!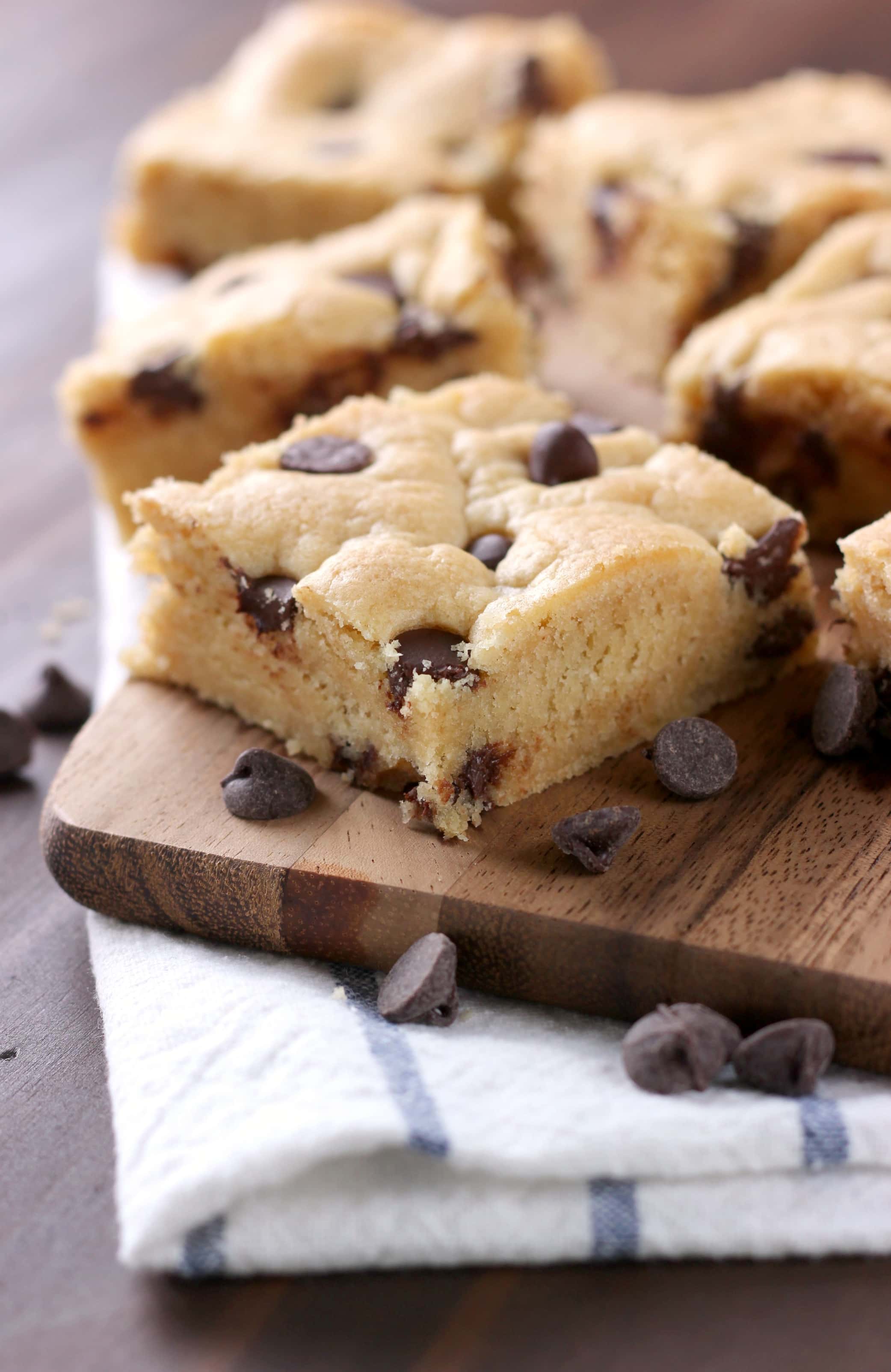 *Recipe and text from 09/07/12. Images updated 04/13/17.
So, how do you feel about soft, warm, chocolate chip cookies? How about that flavor in bar form? Because that is exactly what these bars taste like! Soft, warm, gooey chocolate chip cookies that are super easy to make!
Since not everyone in my family loves lots of chocolate, I needed to make something that they could enjoy while everyone else was enjoying the chocolate wacky cake for my mom's birthday.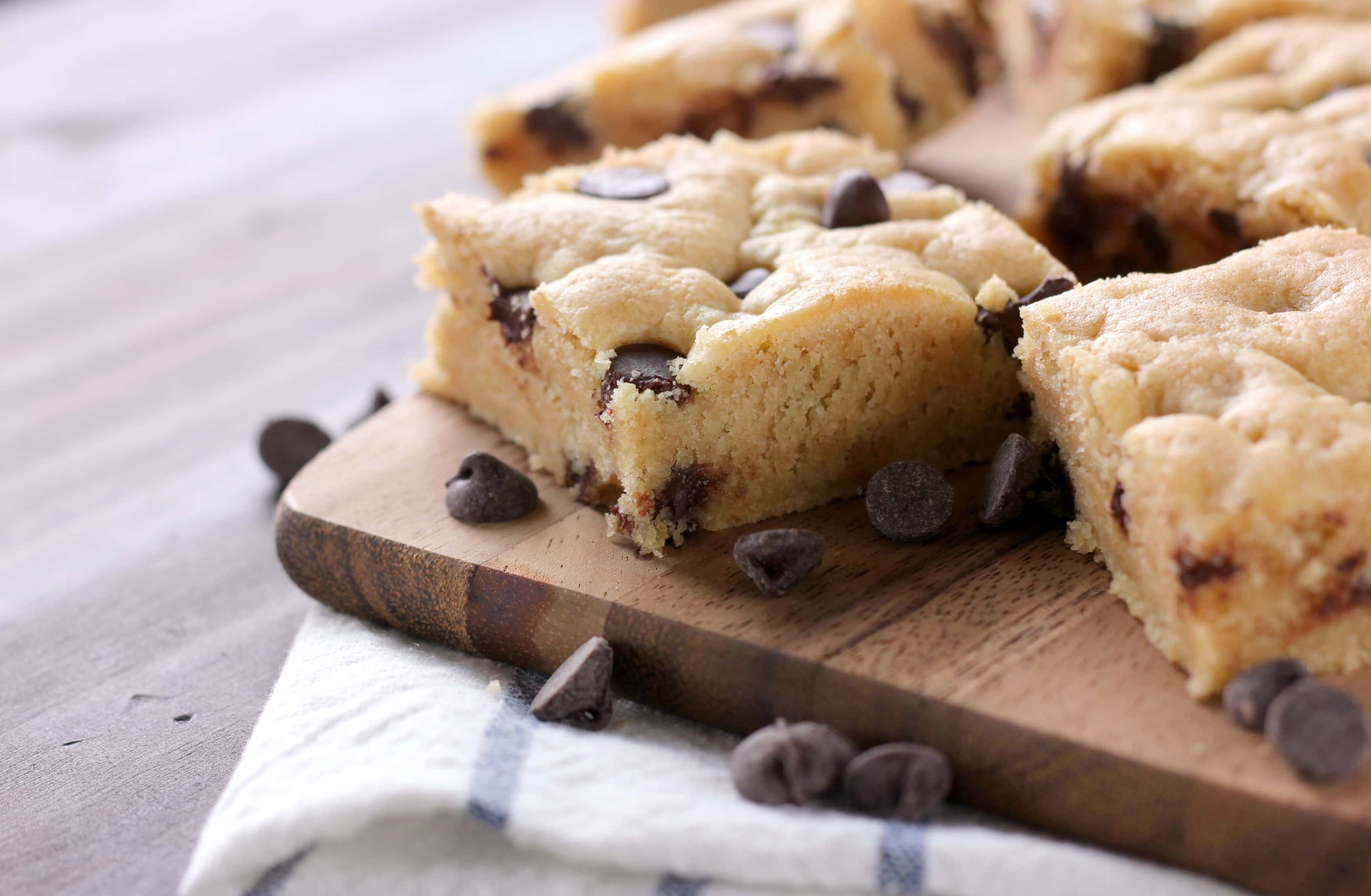 My dad requested that I try making a chocolate chip cookie bar that he remembered having growing up. (No pressure there trying to duplicate your grandma's recipe!)
We had a partial recipe from my grandma, but some things (like most of the measurements) were left up to interpretation.
After some guessing, and looking through other recipes, this was the end result! A thick, soft, chocolaty cookie bar that was dad approved. 🙂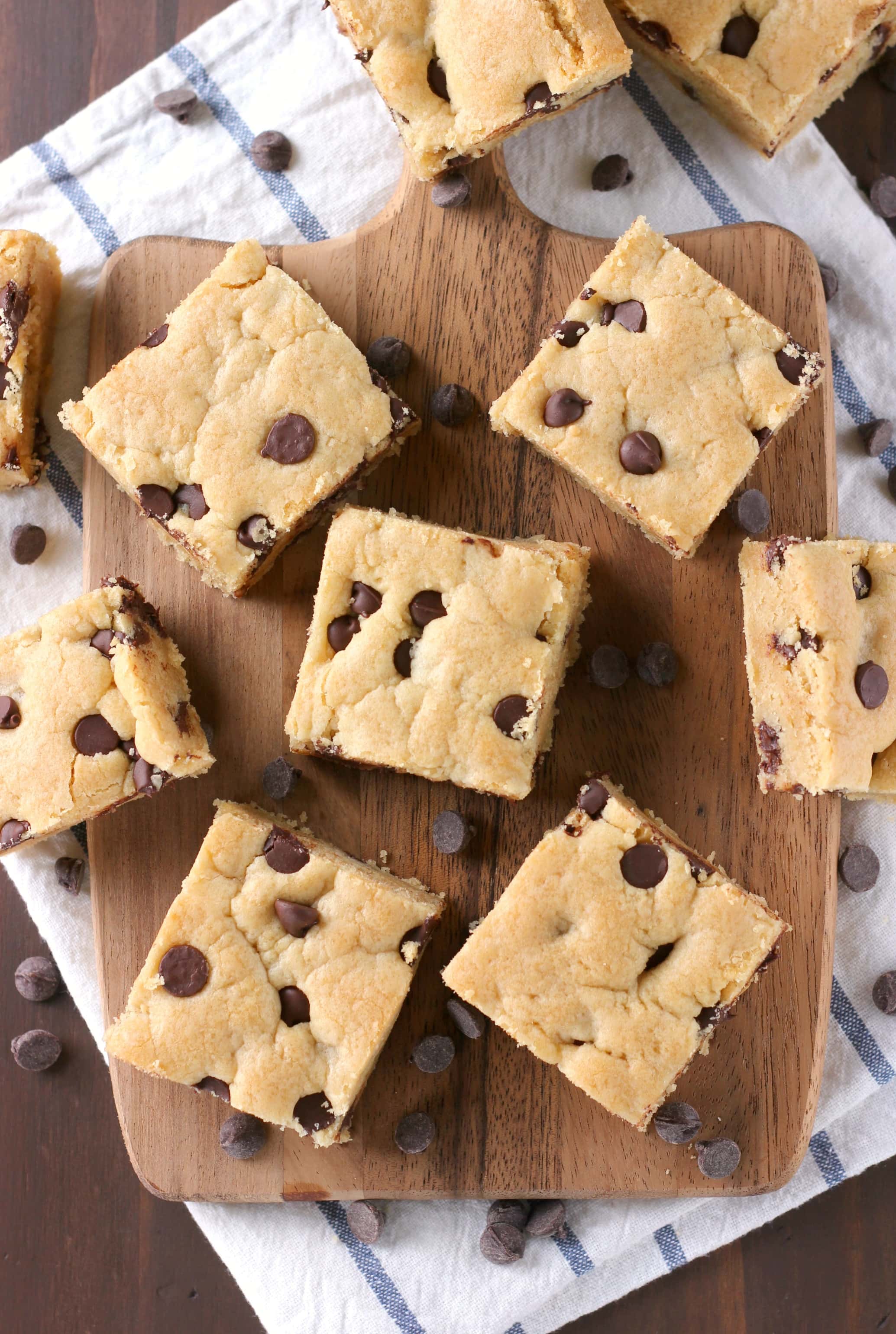 These chocolate chips bars are great alone, especially straight from the oven while the bars are still warm and the chocolate is melty.
But, if you're feeling like you want something a little more, add a scoop of vanilla ice cream on top. You won't be disappointed!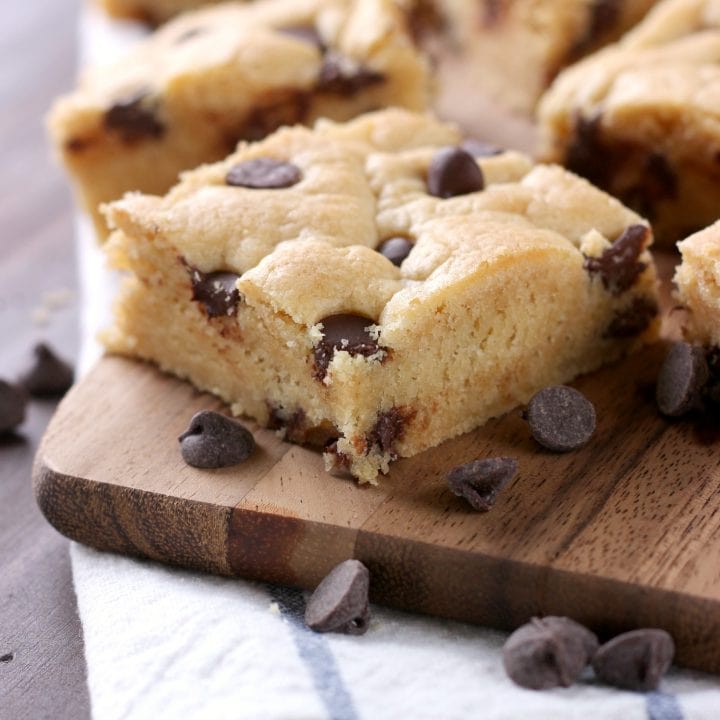 Chocolate Chip Bars
Ingredients
1 C sugar
1 C brown sugar
2 eggs
1 C oil
2 tsp cream of tartar
2 tsp baking soda dissolved 1 tbsp hot water
1 tsp vanilla extract
1 tsp salt
3 1/2 C all-purpose flour
2/3 C chocolate chips
Instructions
Preheat oven to 350. Lightly spray a 9×13 baking dish with non-stick cooking spray.
Using an electric or stand mixer, beat together sugars and eggs until creamy. Add in oil, cream of tartar, dissolved baking soda, vanilla extract, and salt. Beat until combined. Gradually add in flour scraping down the sides of the bowl as necessary until well-combined. Depending on the strength of your mixer, you may need to stir the last bit of flour in by hand.
Stir in chocolate chips. Dough will be thick. Press dough in prepared pan.
Bake for 25 minutes or until the top turns light golden brown. Do not over bake.
Remove pan to a wire rack and cool for 5 minutes before cutting into bars.
Recommended Products
As an Amazon Associate and member of other affiliate programs, I earn from qualifying purchases.