Happy Monday Morning! The sun is shining brightly here and it makes me think of spring. (I did my best to overlook the spots of snow still hanging around in my yard.) Though I know that it could snow tomorrow, since that's how the weather works in the Midwest, I am still looking forward to warm weather, green grass, leaves on the trees, and everything else that goes along with spring! This recipe helped to put me in the mood even more. It is light and refreshing. It's also super easy, versatile, and will give you more time to enjoy the lovely spring-time weather!
\
Feel free to use whatever veggies you and your family like.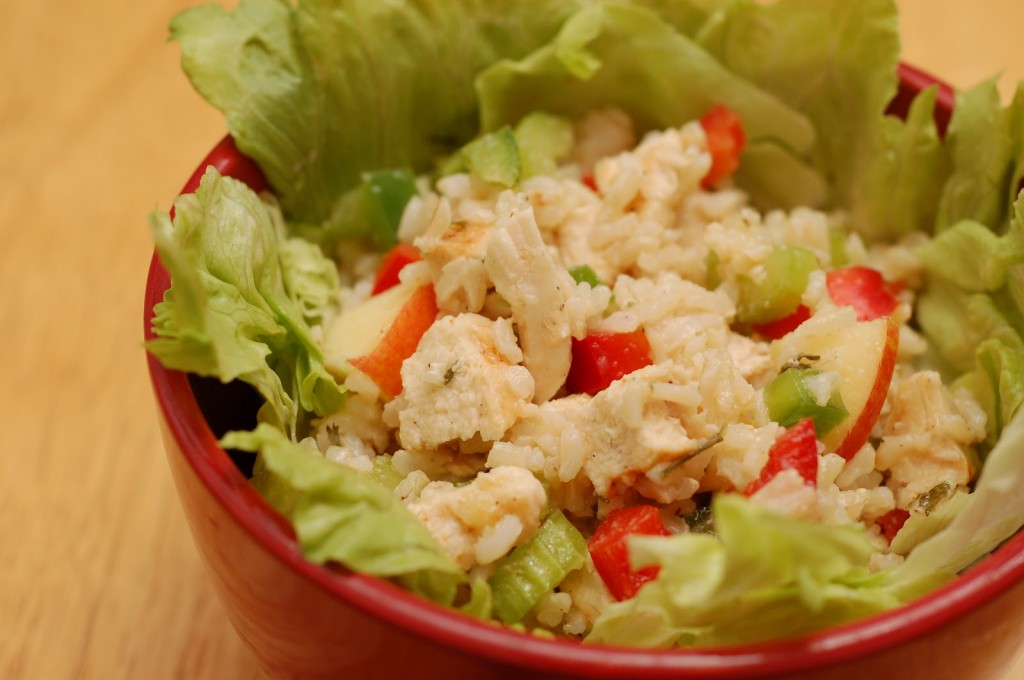 Chicken and Brown Rice Salad Pin It
Yield: 4-6 servings
Ingredients:
3 C brown rice, cooked
1 apple, washed and diced
1 C chopped peppers (red, green, etc.)
2 celery stalks, finely chopped
1 C cooked chicken, cubed
1 tbsp dried parsley
1/4 C apple cider vinegar
3 tbsp olive oil
2 tbsp lemon juice
1 tsp salt
1/4 tsp pepper
Directions:
In a small bowl, whisk together parsley, apple cider vinegar, olive oil, lemon juice, salt,and pepper. Set aside.
In a large bowl, mix together rice, apples, peppers, celery, and chicken. Drizzle dressing mixture over the top and toss lightly until combined.
Serve chilled to allow flavors to blend.