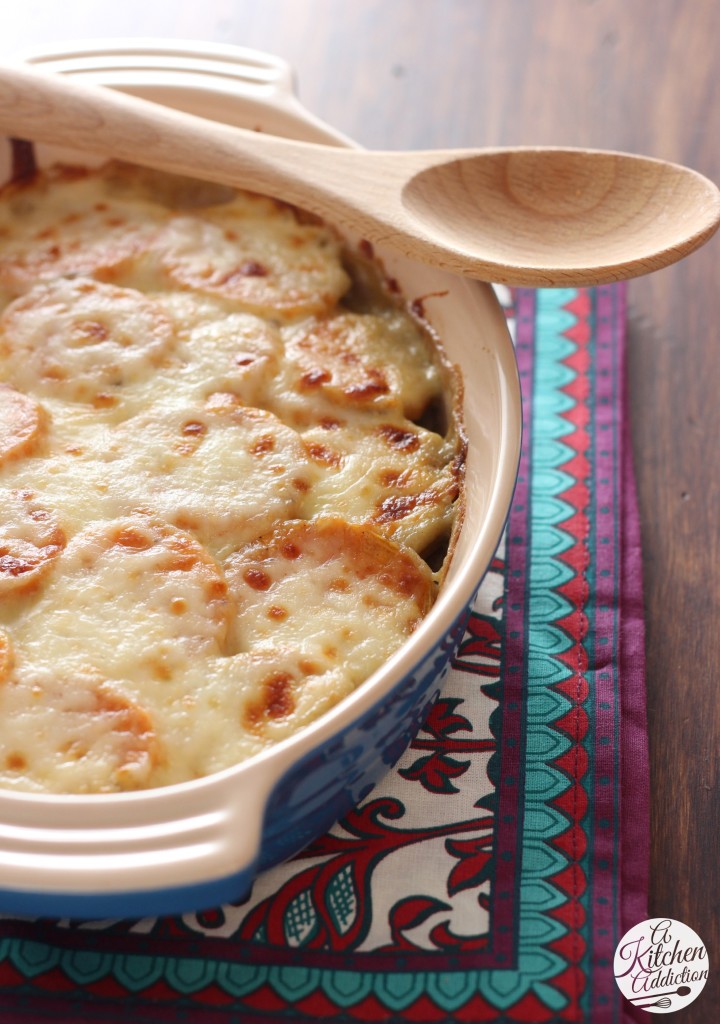 There's no denying it (though I'm trying!), Thanksgiving is a week from tomorrow! I am about as unprepared as I've ever been.
Both my husband and I have been dealing with a couple different sicknesses the last few weeks that have left both of us with little desire to eat let alone think about preparing a large dinner.
However, I can't put it off much longer!
I figure that I'm not the only one who hasn't been able to plan for the big day like they wanted, so I'm sharing a few quick and easy Thanksgiving recipes in the next few days that can be made at the last minute but still taste great!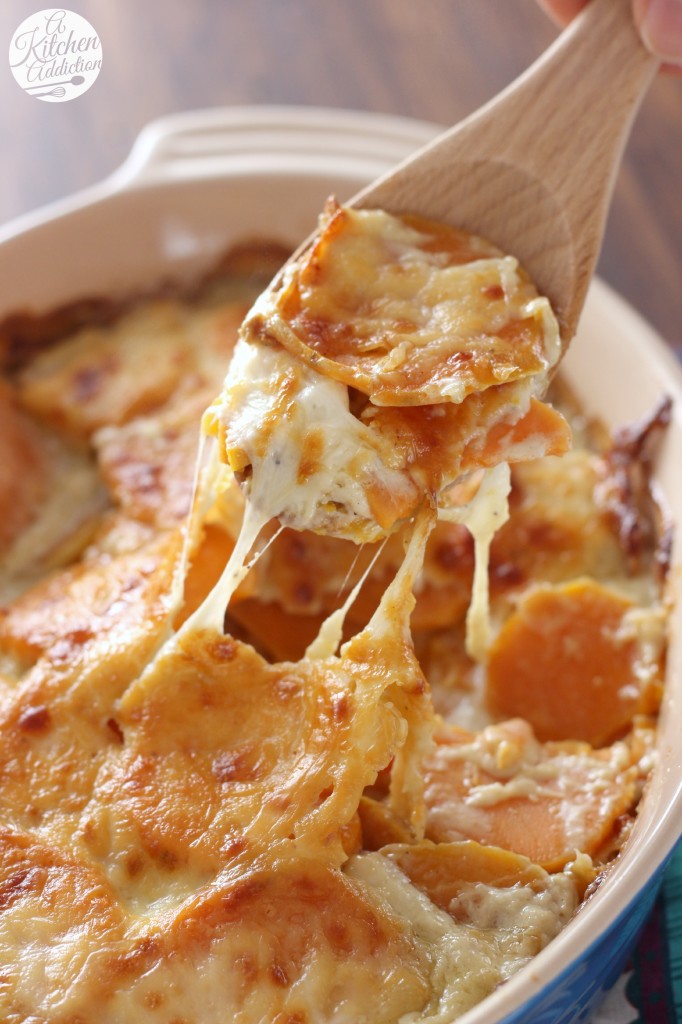 The first of these easy recipes is cheesy scalloped sweet potatoes. Cheesy potatoes are a must at Thanksgiving!
It just isn't the same without them, and doesn't get much easier or tastier than these potatoes!
Instead of your typical scalloped potatoes, I've switched them up with sweet potatoes and a hint of nutmeg.
Combined with a creamy sauce and gooey cheese, these cheesy scalloped sweet potatoes will become the star of the dinner!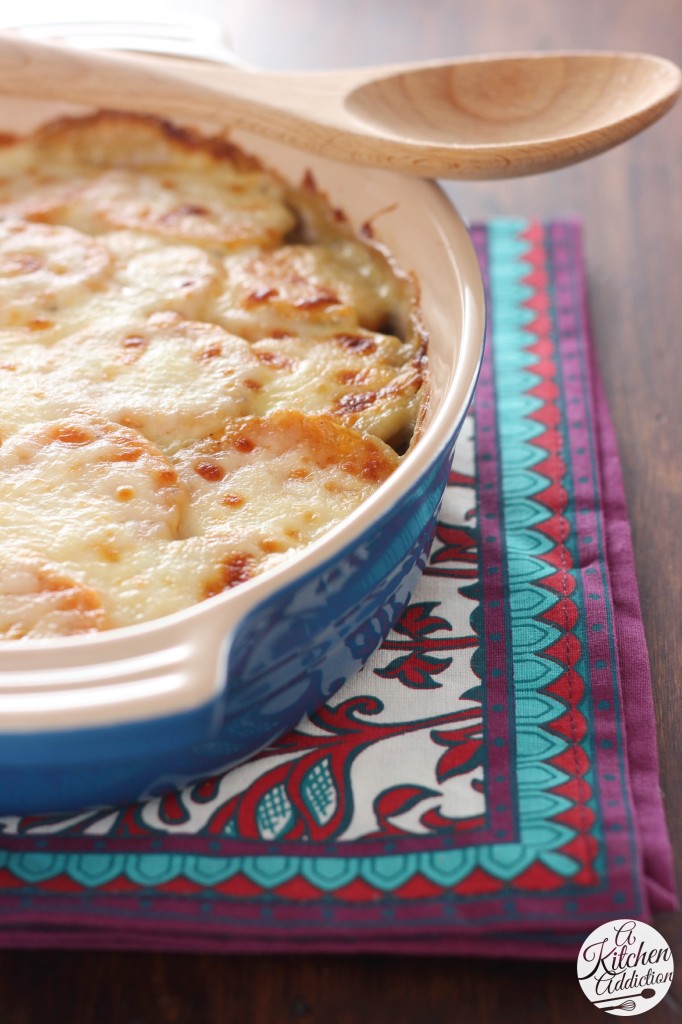 All you need to do is mix together the sauce and slice some sweet potatoes. Layer the two in a dish and bake.
When it's almost done, sprinkle with cheese and bake or broil until cheese is brown and bubbly.
See? I told you it was easy! You now have one less side dish that you have to worry about for the big meal!
Cheesy Scalloped Sweet Potatoes
Bake Time:
1 hour
10 minutes
Total Time:
1 hour
25 minutes
Ingredients
2 pounds sweet potatoes, peeled and thinly sliced
1 1/2 Cups whole milk
1 1/2 teaspoons garlic powder
1 teaspoon dried thyme
1/2 teaspoon salt
1/4 teaspoon pepper
1/4 teaspoon nutmeg
1 Cup mozzarella cheese, shredded
Instructions
Preheat oven to 375 degrees Fahrenheit. Lightly spray a 2 quart baking dish with non-stick cooking spray.
In a small bowl, whisk together milk, garlic powder, thyme, salt, pepper, and nutmeg.
Place a layer of sweet potato in the bottom of the dish. Pour a scant 1/4 cup of milk over the top. Repeat with remaining sweet potatoes and milk mixture, ending with the milk mixture. The number of layers will vary depending on the shape of your dish.
Cover with foil and cook for 30 minutes. Remove foil and cook for an additional 30-35 minutes or until potatoes are fork-tender and just starting to turn golden brown.
Top with shredded cheese and cook for an additional 10 minutes or until cheese browns and mixture is bubbling.
Remove to a wire rack to cool for a few minutes before serving.
Nutrition Information:
Yield:

6
Serving Size:

1
Amount Per Serving:
Calories:

233
Total Fat:

6g
Saturated Fat:

4g
Trans Fat:

0g
Unsaturated Fat:

2g
Cholesterol:

21mg
Sodium:

375mg
Carbohydrates:

35g
Fiber:

5g
Sugar:

13g
Protein:

9g
Nutrition information shown is an estimate provided by an online calculator and may not always be accurate. Nutrition values can vary greatly based on brand used. It should not be considered a substitute for a medical professional's advice.