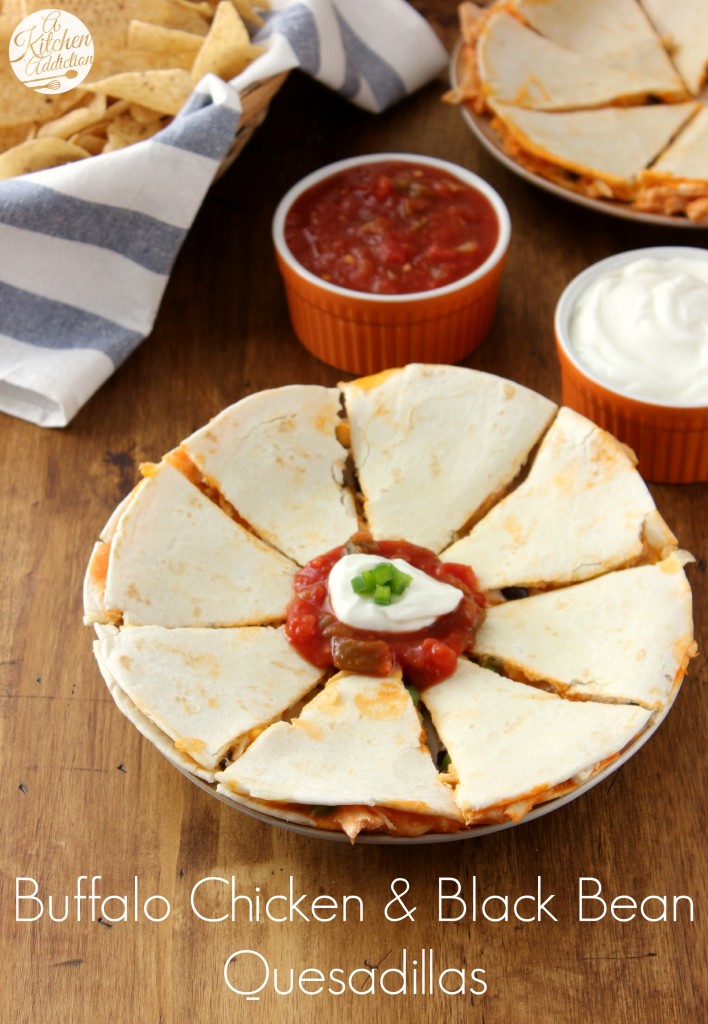 I don't know about your house, but quesadillas make a frequent appearance at ours when life gets hectic or one of us gets sick. They are quick, easy, and can be made using leftovers. What's not to like about that?!
Sometimes though, it seems like we end up making the same kind of quesadilla over and over, and we want a change in flavor. That changed when we made these buffalo chicken and black bean quesadillas.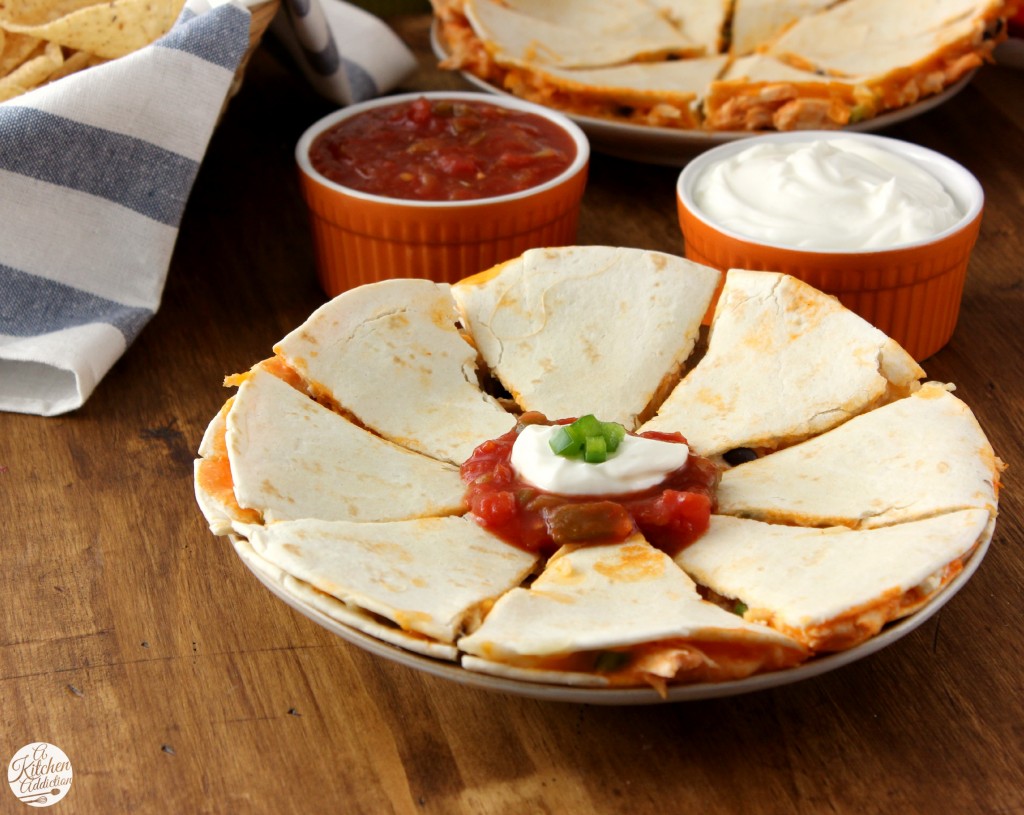 There is nothing bland or ordinary about them. The jalapenos and green pepper add just the right amount of spice, while the ranch dressing and cheeses add the perfect bit of creaminess.
The black beans add a bit of heartiness and a depth of flavor that you don't normally expect in a quesadilla. Feta crumbles are added along with the usual shredded cheese to give the quesadillas a more authentic buffalo chicken flavor.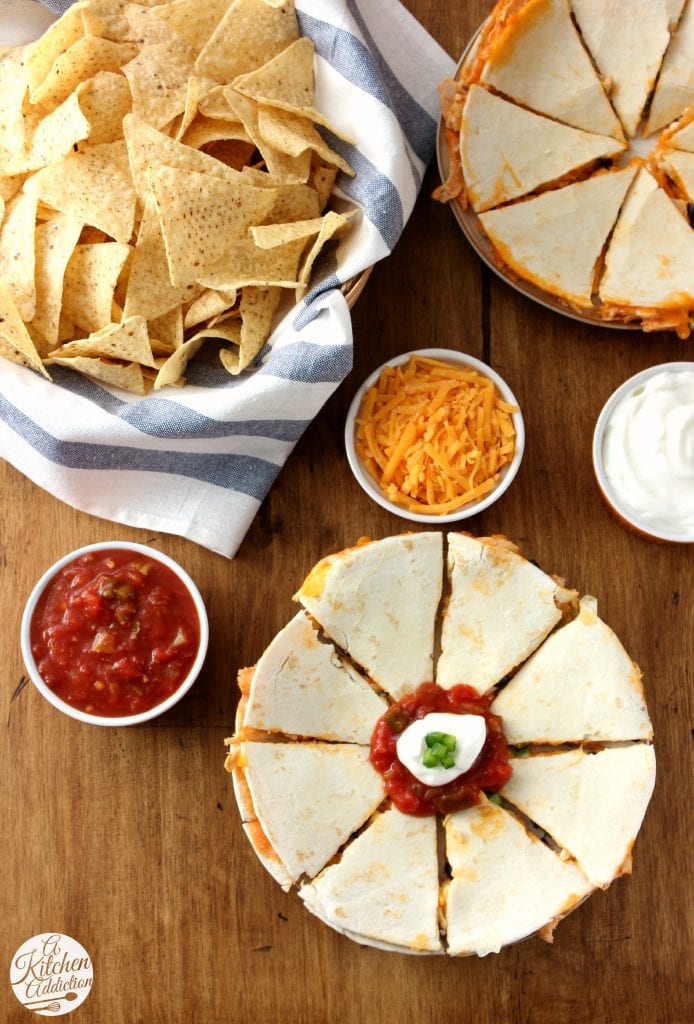 All this can be done in under 30 minutes. If you want to make it kid friendly, save some shredded chicken to just be mixed with ranch and leave out the hot sauce.
A perfect (and flavorful!) quick and easy weeknight dinner!

Buffalo Chicken and Black Bean Quesadillas
Author:
A Kitchen Addiction
Ingredients
4 flour tortillas
1 C shredded chicken
¼ C hot sauce
3 tbsp ranch or blue cheese dressing
¼ C green pepper, chopped
2 tbsp jalapeno, chopped
½ C black beans
1 C shredded cheese, I used a blend of cheddar and mozzarella
½ C feta or blue cheese crumbles
sour cream and salsa, for garnish
Instructions
Stir together chicken, hot sauce, and dressing until well-combined.
Spray a skillet with olive oil (I used a Misto Bottle for this) or non-stick cooking spray.
Place a tortilla shell in the skillet. Top with ¼ C shredded cheese. Spread half of chicken over the top. Sprinkle with half of the peppers, black beans, and feta crumbles. Spread another ¼ C shredded cheese over top. Top with another tortilla.
Cook over medium heat for 3-5 minutes per side or until tortilla is light golden brown and cheese is melted.
Repeat with remaining tortillas and filling.
Cut into wedges and serve with sour cream and salsa.
Want more buffalo chicken inspiration from A Kitchen Addiction? Check out these recipes:
Easy Buffalo Chicken Quesadillas
This post may contain affiliate links.