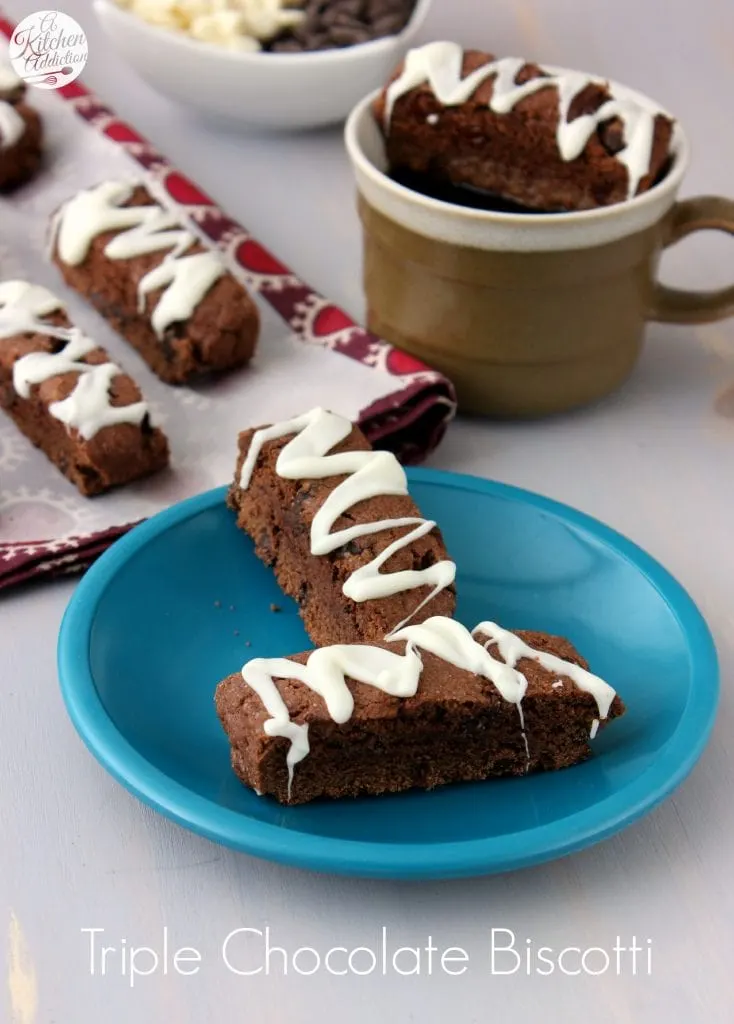 I know there has been a lot of talk about the weather lately, but can I just say again that it's been crazy! We were in the upper 40's at the beginning of the week and now we are back in the single digits with a blizzard warning. My husband's 4 mile commute last night took him over 40 minutes because of the blowing snow and ice! Weather like this calls for hot drinks and fleece blankets!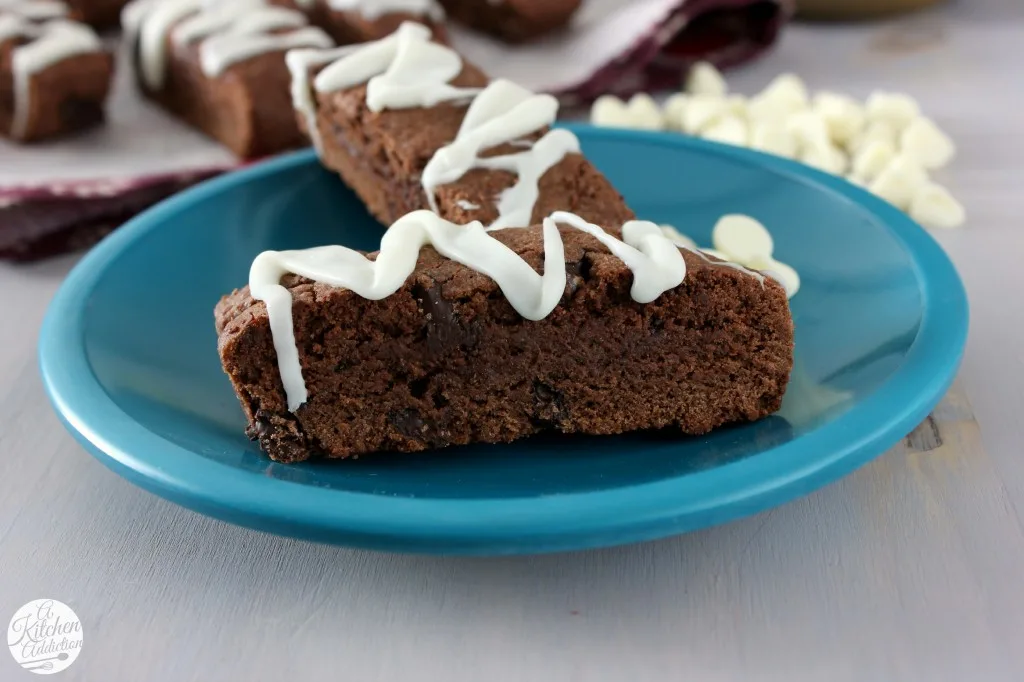 And to go with those hot drinks? Biscotti! Triple chocolate biscotti to be exact. Though, if you count the baking cocoa, it's quadruple chocolate biscotti. Even better! Baking cocoa gives these biscotti a rich chocolate base and dark chocolate and semi-sweet chocolate chips are stirred in. To add even more chocolate to the mix, white chocolate is drizzled on top.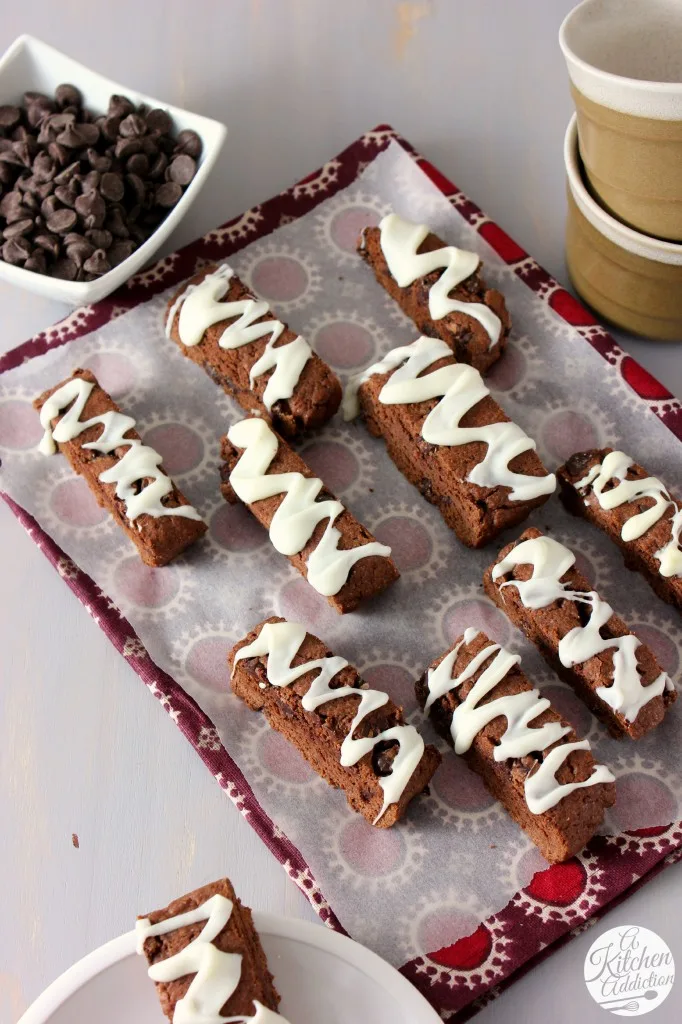 The result is a decadent biscotti chock full of all kinds of chocolate. Just what you want to go with your favorite coffee or hot chocolate!
Triple Chocolate Biscotti
Author:
Ingredients
2 C flour
1/3 C unsweetened baking cocoa
1 1/2 tsp baking powder
1/4 tsp salt
1/2 C sugar
1/2 C unsalted butter, softened
2 eggs
1 1/2 tsp vanilla extract
1/3 C semi-sweet chocolate chips
1/3 C dark chocolate chips
1/3 C white chocolate
Instructions
Preheat oven to 350. Line a baking sheet with parchment paper or a baking mat.
In a medium bowl, whisk together flour, baking cocoa, baking powder, and salt. Set aside.
Using a stand mixer or an electric mixer, cream together sugar and butter. Add in eggs and vanilla extract and beat until creamy.
Add dry ingredients to wet ingredients and beat until combined. Stir in chocolate chips.
Turn dough out onto floured surface. Divide dough into 2 logs shaped into rectangles 10″ long x 2″ wide and about 1″ thick.
Transfer logs onto prepared baking sheet. Bake for 20-22 minutes or until firm to the touch and starting to turn golden brown.
Transfer to a wire rack and allow to cool for 15 minutes. Reduce oven temperature to 325.
Using a serrated knife, cut each log into 1″ logs. Arrange pieces on baking sheet so that they are not touching. Return to oven and bake for another 10-12 minutes per side until dry and crisp.
Remove to a wire rack and cool completely.
Melt white chocolate or candy melts according to package instructions. Drizzle over the tops of cooled biscotti.
Allow chocolate to harden before serving.