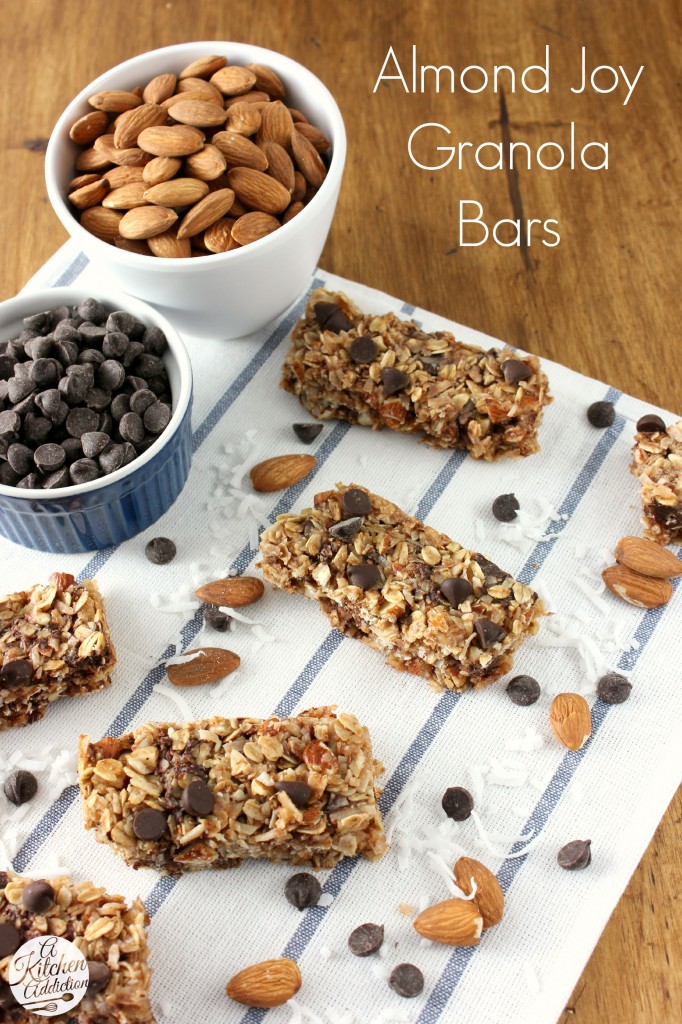 Do you ever find yourself in the middle of your healthy eating habits just wanting to eat something that tastes unhealthy? I'm not exactly a junk food addict, but I do like my extra-dark chocolate. Add in some coconut, and it's even harder to turn it down.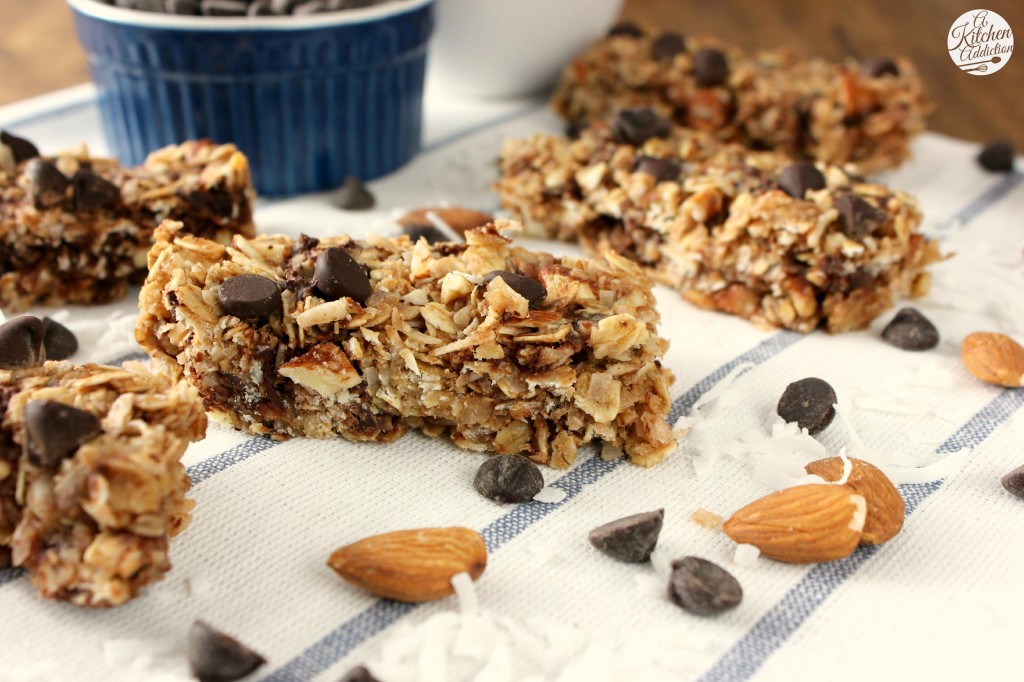 What to I do when that situation arrives? Make almond joy granola bars! Hearty, crunchy granola bars that are filled with coconut, almonds, and dark chocolate! These granola bars are filling and make a healthy, sweet alternative to a dessert or candy bar.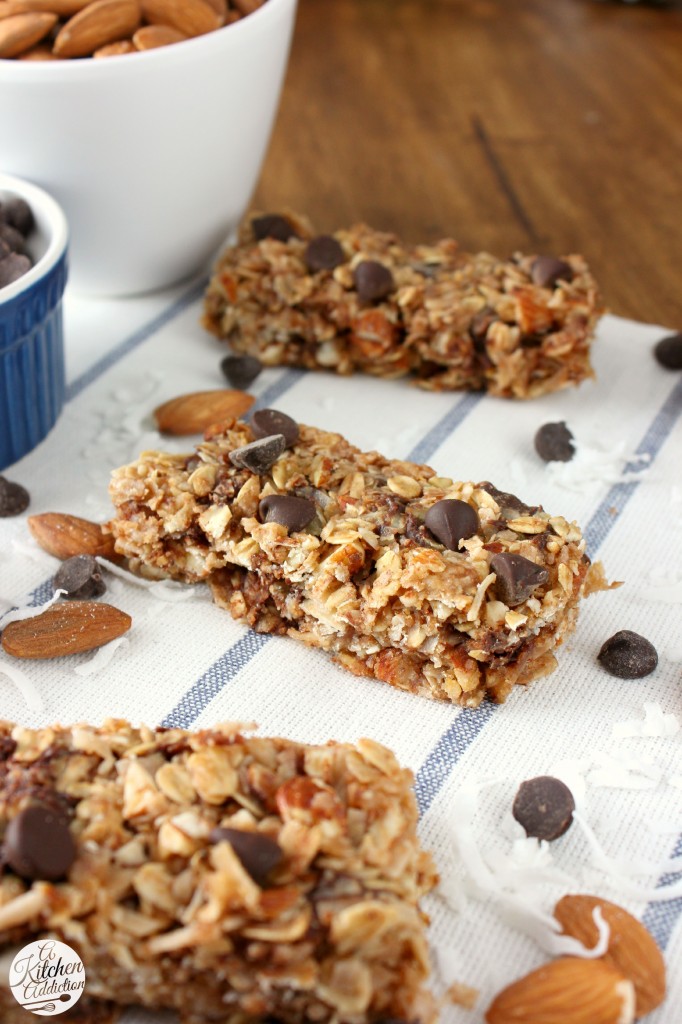 With honey as the main sweetener, oats and oat bran as the base, and almonds stirred throughout, these granola bars are filled with fiber, protein, and iron. While they still have fat and sugar, these are a much healthier option than candy or other processed sweets and still taste just as "unhealthy"!

Almond Joy Granola Bars
Author:
A Kitchen Addiction
Ingredients
2 C regular oats
¼ C oat bran
¼ C whole wheat flour
1 C shredded coconut, toasted (You can use either sweetened or unsweetened)
1 C almonds, chopped and toasted
½ C honey
3 tbsp brown sugar, optional
¾ C non-fat milk
2 tbsp butter
½ tsp salt
1½ tsp vanilla extract
½ C dark chocolate chips
Instructions
Preheat oven to 350. Line a 9x9 inch baking dish with parchment paper or spray with non-stick cooking spray.
In a large bowl, stir together oats, oat bran, whole wheat flour, coconut, and almonds. Set aside.
In a medium saucepan, stir together honey, brown sugar, milk, butter, salt, and vanilla extract. Cook over medium-low heat just until mixture starts to boil. Stir occasionally to prevent scorching. Remove from heat.
Pour liquid mixture over dry ingredients and stir until combined. Stir in chocolate chips. Pour mixture into prepared baking dish and press into bottom of dish. (Make sure to press mixture firmly into the pan as the bars could end up falling apart if you don't)
Bake for 15-20 minutes or until edges start to appear dry and golden brown. Remove to a wire rack to cool.
Cut into bars and store in an airtight container.
This post may contain affiliate links.