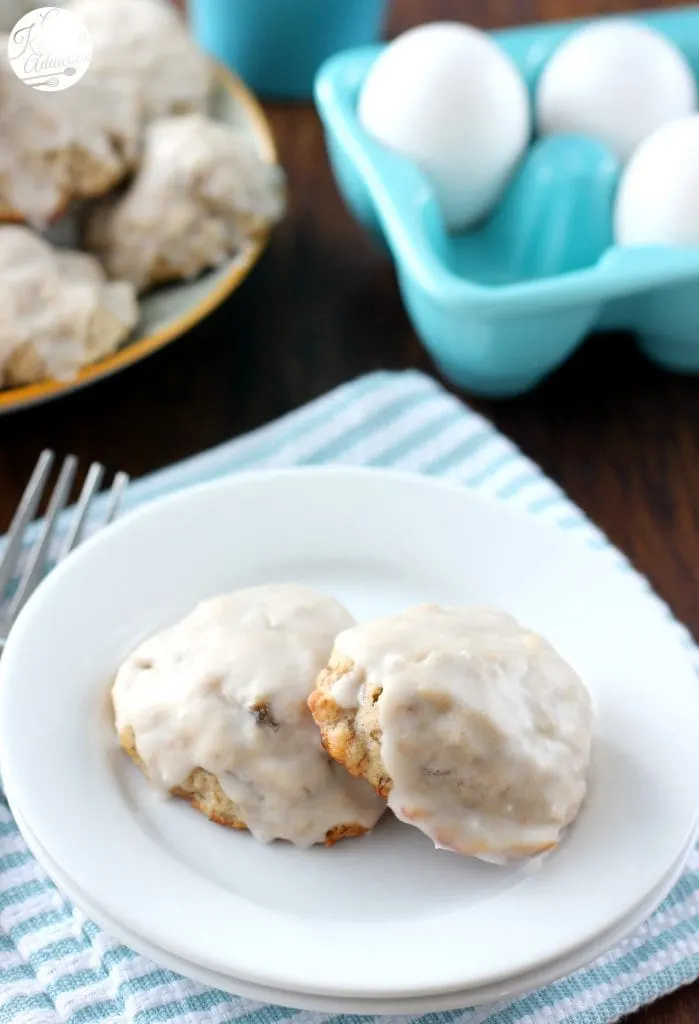 Thanks for all the congratulations and well wishes! The move went off without a hitch. However, I managed to catch a whopper of a cold, and it doesn't seem to be letting go anytime soon.
So, boxes are still packed and rooms have yet to be cleaned. And blog posts have yet to be posted. Sorry about that! Hopefully things will get back on track the rest of this week!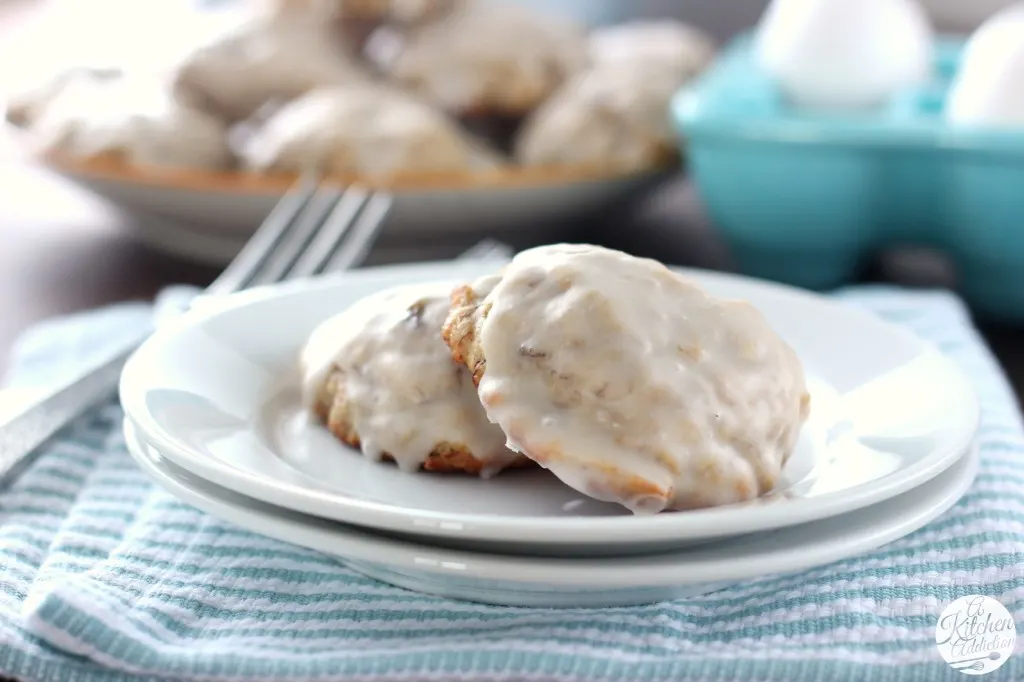 And what better way to get back on track than with some baked banana fritters! A healthier version of a fried favorite.
These baked banana fritters are super easy to whip up and can be warm from the oven on your plate in 30 minutes!
While I was packing up the kitchen for the move, I had two bananas sitting on the counter that really needed to be used up or they were going to end up in the trash.
Obviously I couldn't let that happen when this recipe was just waiting to be tried!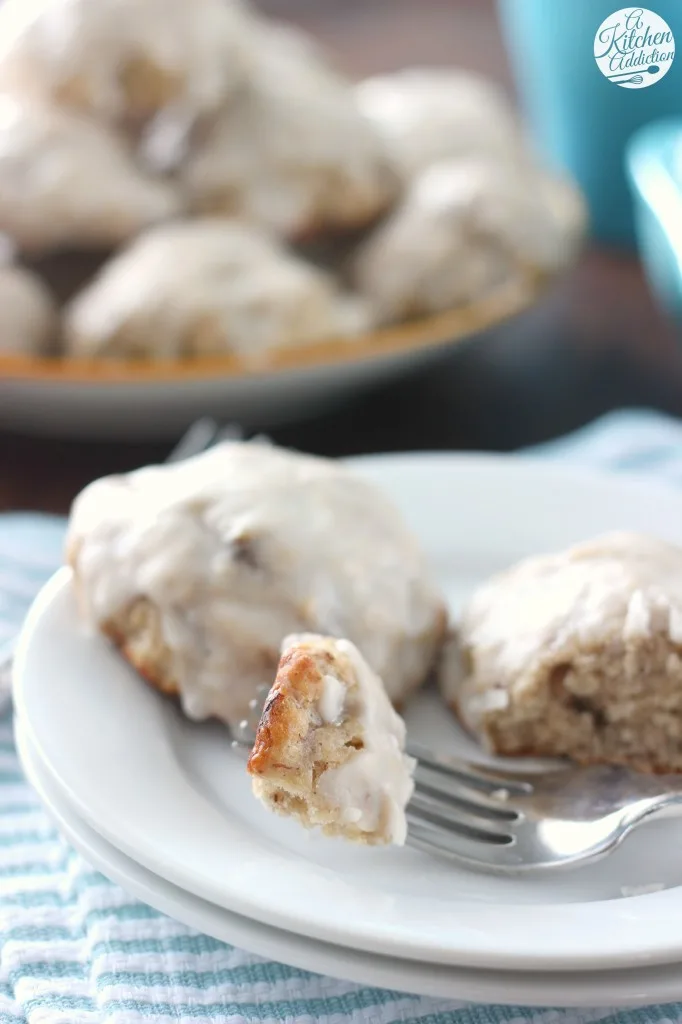 It didn't take long before the kitchen smelled like banana bread, and I was dipping these fritters in a simple confectioner's sugar glaze. I say in the instructions to allow the glaze to cool before serving.
Of course, I couldn't wait, and it wasn't long before I was digging into warm banana fritters covered with a gooey glaze!
If you find yourself slightly impatient, grab a glass of milk or mug of coffee and dig in. You won't be disappointed either way!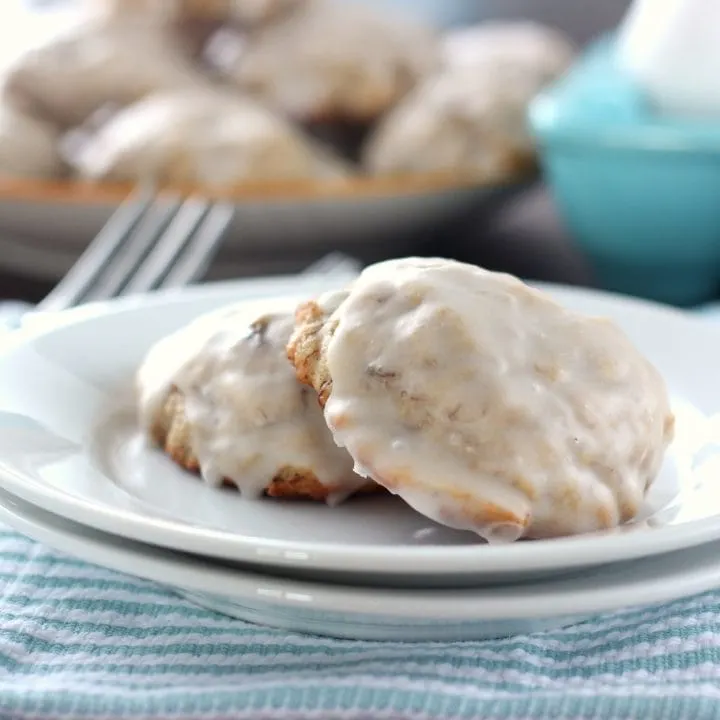 Baked Banana Fritters
Ingredients
For the Fritters
3/4 C white whole wheat flour
3/4 C all-purpose flour
1/2 C sugar
2 tsp baking powder
1 tsp cinnamon
1/4 tsp nutmeg
1/4 tsp salt
6 tbsp cold butter
1 egg
1/4 C milk
2 medium banana, cut into pieces
For the Glaze
1 C confectioner's sugar
1 tsp vanilla extract
1-2 tbsp milk
Instructions
Preheat oven to 375. Line a baking sheet with parchment paper or a baking mat.
In a large bowl, whisk together flours, sugar, baking powder, cinnamon, nutmeg, and salt. Cut in butter with a pastry blender until mixture resembles coarse crumbs.
In a small bowl, whisk together egg and milk. Add to flour mixture and stir to combine. Fold in bananas until combined.
Drop by heaping tablespoon full onto prepared baking sheet.
Bake for 13-16 minutes, or until bottoms are golden brown. Remove to a wire rack to cool.
While fritters are cooling, prepare glaze. Whisk together confectioner's sugar, vanilla extract, and 1 tablespoon milk until smooth. Add up to an additional tablespoon milk to reach desired consistency.
Dip tops of fritters in glaze. Allow glaze to harden and serve.
Recommended Products
As an Amazon Associate and member of other affiliate programs, I earn from qualifying purchases.
This recipe is adapted from
Hy-Vee Seasons
.