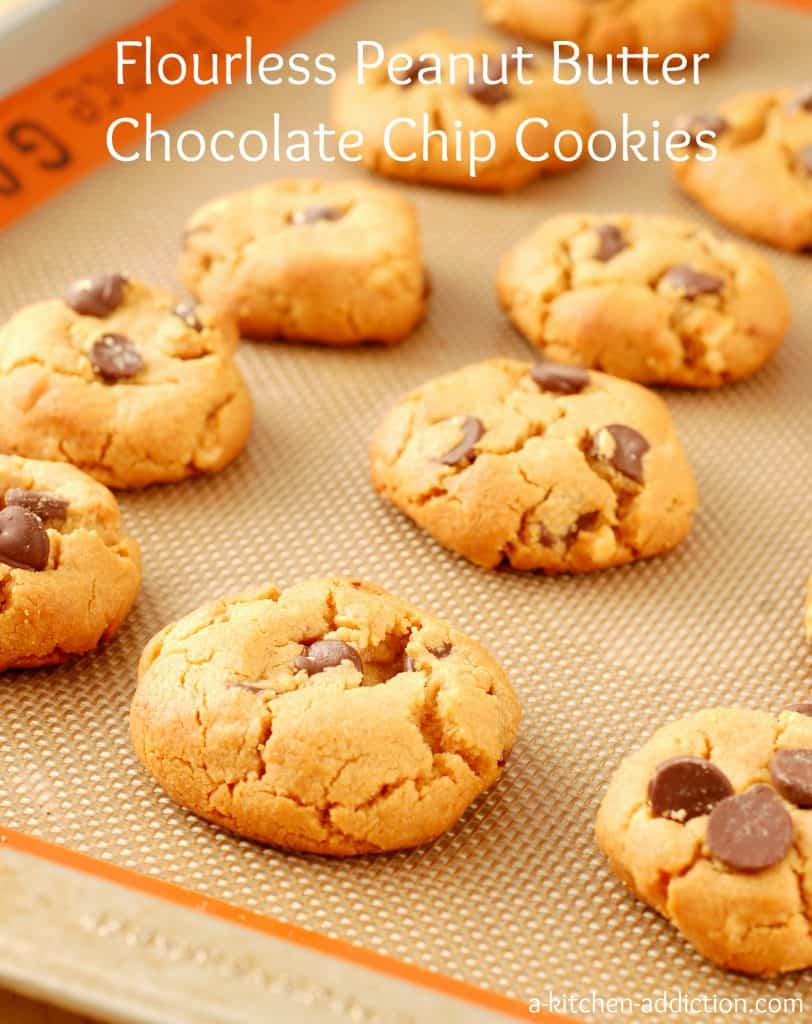 I don't know about you, but I like to have a cookie recipe on hand that takes less than 30 minutes from the time that I start gathering the ingredients to the time that the cookies are coming out of the oven. While I suppose it depends on how long it takes you to gather together your ingredients, these flourless peanut butter chocolate chips cookies are just that recipe. 7 ingredients and 1 bowl. . .that is all!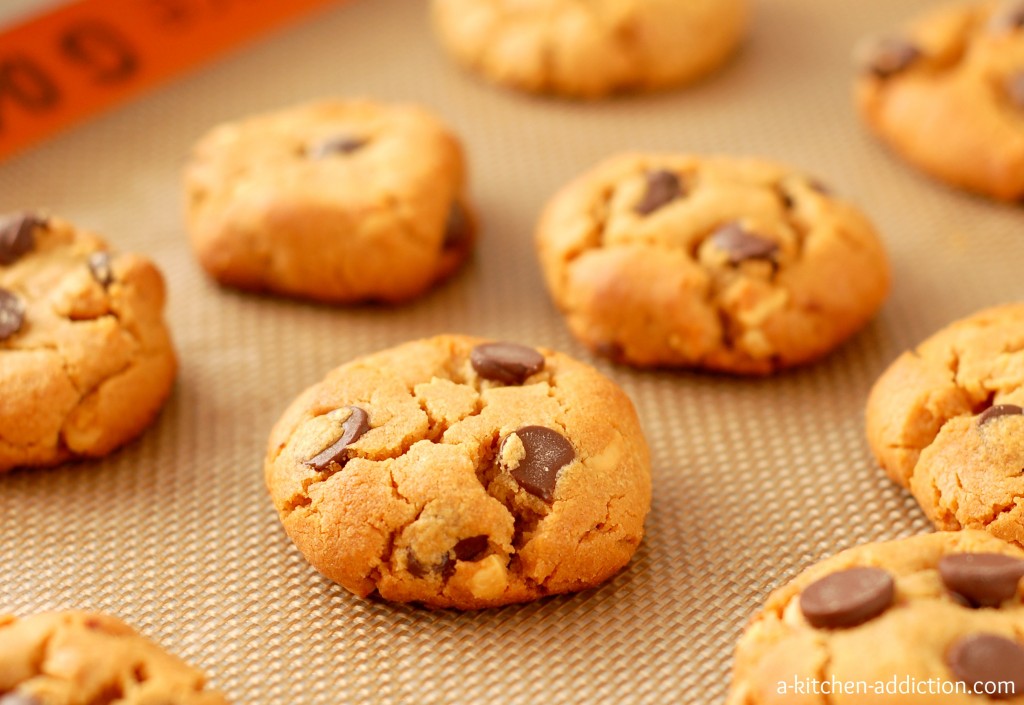 Plus, they contain peanut butter and chocolate. . .one of the best combinations for cookies! If you have a divide in your house over whether crunchy peanut butter or creamy peanut butter is the best, this recipe is easy enough that you can make a batch of both and make everybody happy!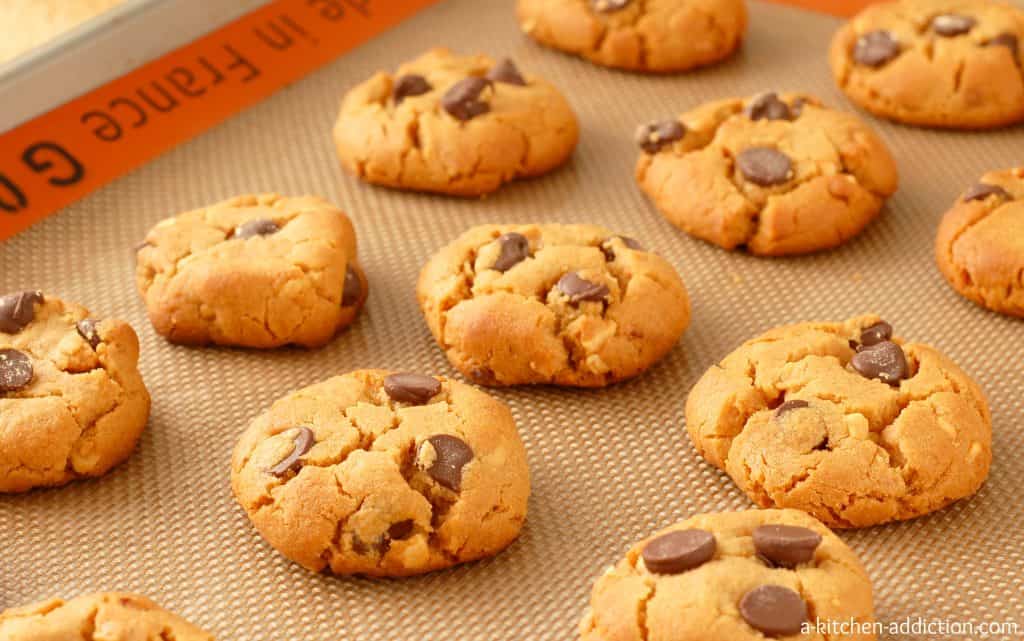 Oh, and if you are cookie dough eating kind of person, this dough is for you! Highly addictive. . .you may not get 2 dozen cookies. . .just letting you know. . .
Flourless Peanut Butter Chocolate Chip Cookies
Yield: approx. 2 dozen cookies
Ingredients
1 C no-stir natural peanut butter, crunchy or creamy
1/4 C brown sugar
1/2 C granulated sugar substitute or sugar
1/2 tsp baking soda
1/4 tsp salt
1 egg
5 tbsp chocolate chips
Directions
Preheat oven to 350. Line cookie sheet with parchment paper or lightly spray with non-stick cooking spray.
In a large bowl, beat/stir together peanut butter, brown sugar, sugar substitute, baking soda, salt, and egg until well-combined. Stir in chocolate chips.
Roll dough into 1-inch balls and lightly flatten the tops. Place on cookie sheet.
Bake for 10-12 minutes or until cookies start to turn light golden brown. Allow cookies to cool on baking sheet for 5 minutes before removing to a wire rack to cool completely.
Store cookies in an airtight container.
This recipe is adapted from Martha Stewart and is linked to Back for Second's Link Party, Pin It Thursday, Strut Your Stuff Saturday, Thursday Treasures, Trick or Treat Tuesday, Two Cup Tuesday. Weekend Potluck, What's Cookin' Wednesday, What's in Your Kitchen Wednesday.