This Slow Cooker Pasta Bake is a rich, creamy, and versatile pasta dish that is an easy way to get your comfort food fix on chilly winter evenings!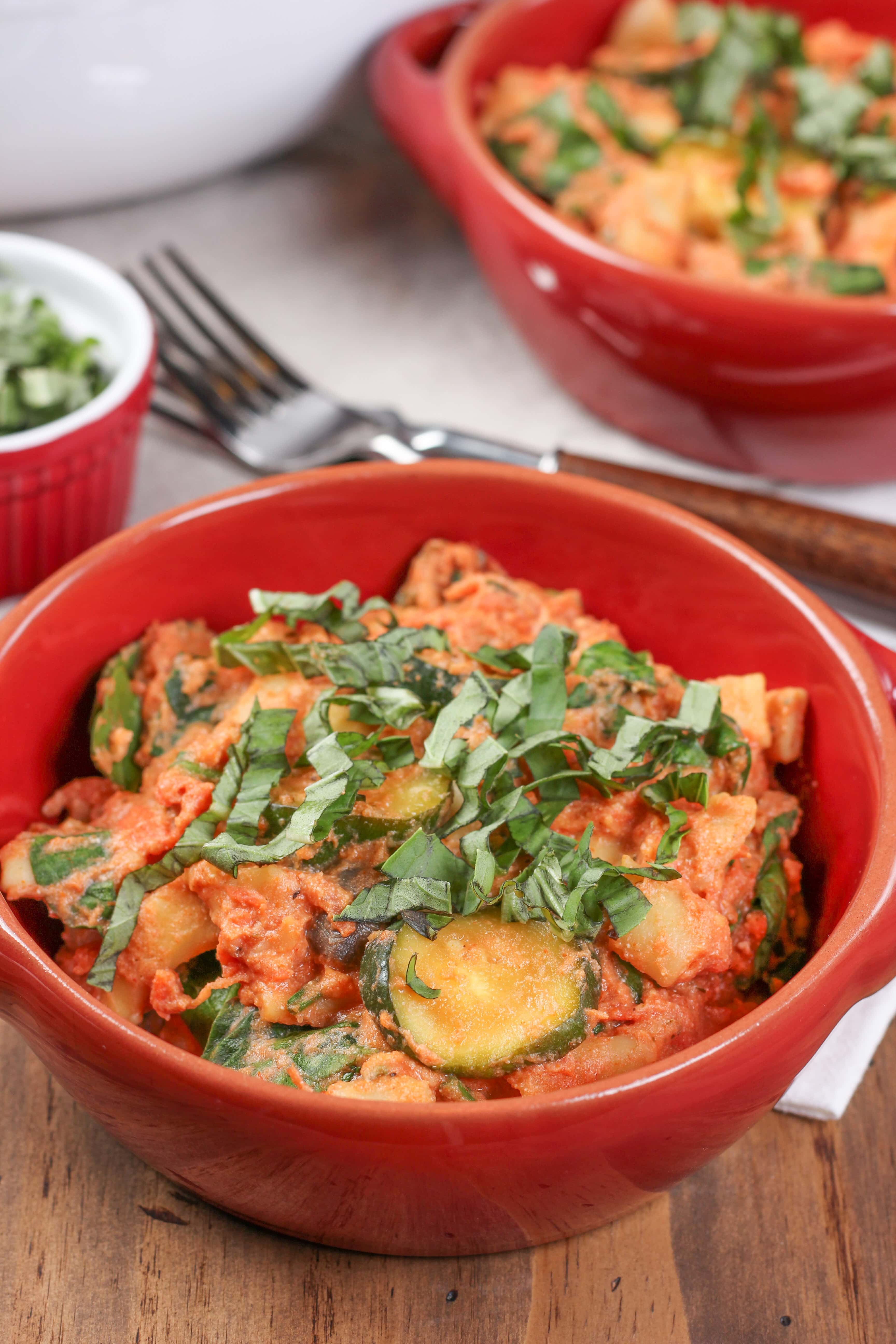 *Disclaimer: I received a cookbook from Oxmoor House for review purposes only. As always, all opinions are my own.
It's been almost a year, but I have another great cookbook to share with you! Thanks to Oxmoor House sending me a copy of Valerie's Home Cooking, we've been enjoying fresh, easy meals lately!
The cookbook is filled with fresh, flavorful food that doesn't require a lot of fancy ingredients or complicated steps in order to be made. (Be sure you check out the giveaway below to see how you can win a copy for yourself!)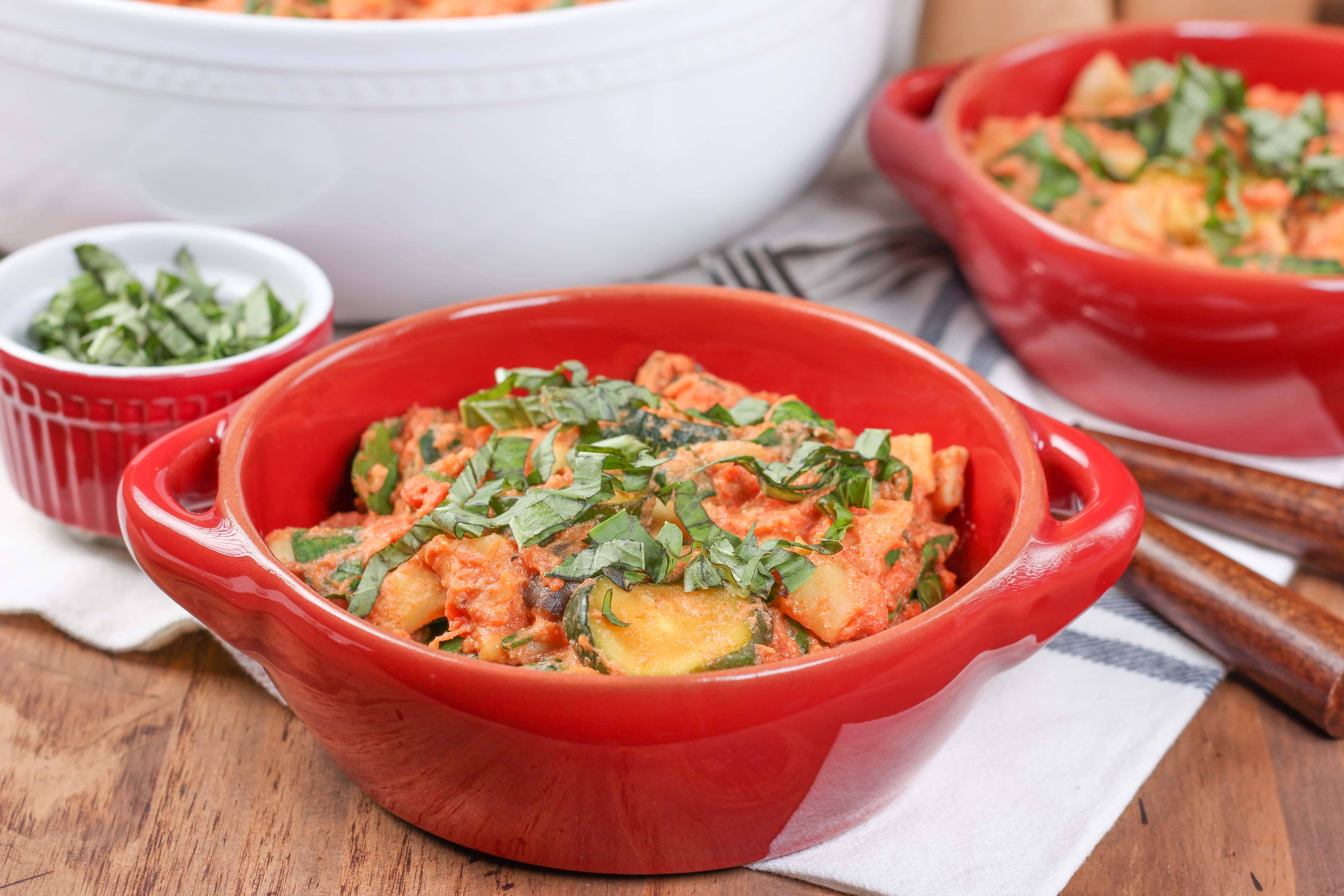 I don't know about you, but if you haven't noticed yet from the blog, that's how I like to cook and bake! All of her recipes are approachable and make you want to gather around the table with your friends and family. She has your menu covered from breakfast to dessert with food that everyone will enjoy.
Just like most times that I get a new cookbook, I couldn't decide what to make first. I always make a big list of recipes that I want to try and usually end up making what I have the ingredients on hand for first. That didn't work this time around, because so many of her recipes are made with staples that most people have in their house or fresh produce that you purchase on a regular basis.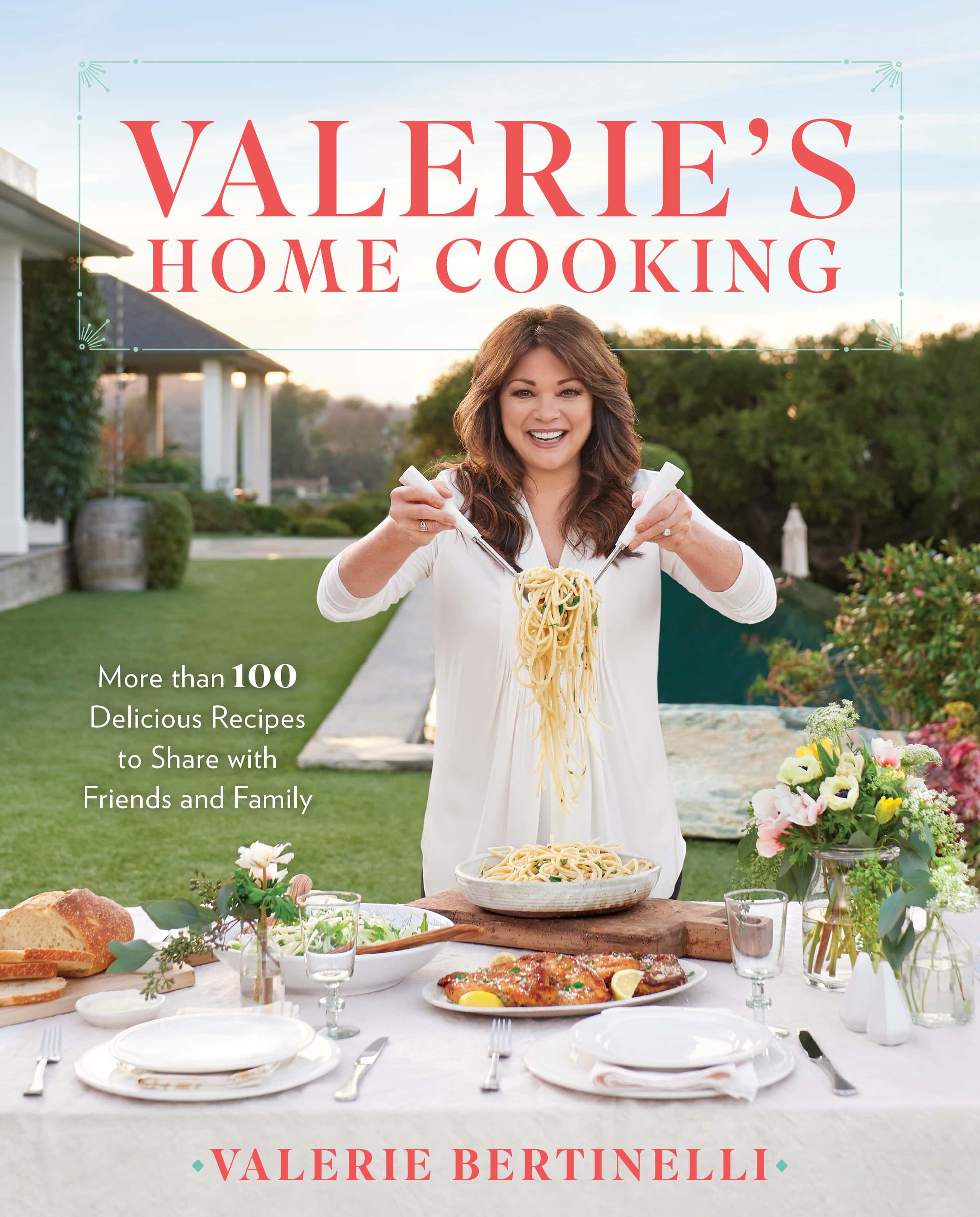 I ended up settling on the slow cooker pasta bake, because it sounded like some good comfort food for these frigid days we've been having in MN.
I loved that it was filled with veggies and required hardly any hands-on time. All you have to do is stir the ingredients together and let your slow cooker do the work.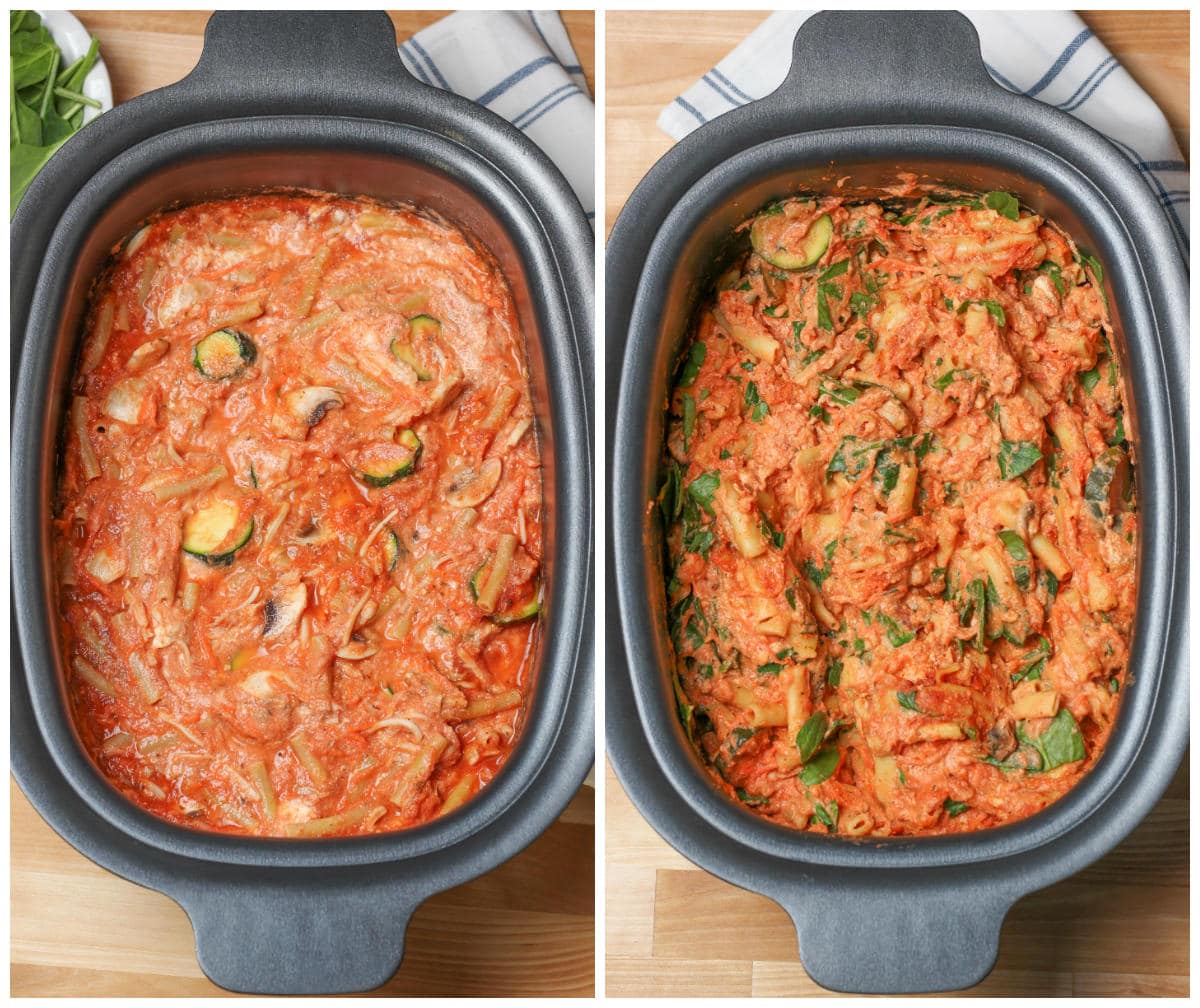 The recipe suggests using the vegetables that you like in the bake, so as you'll see below, I swapped out black olives for fresh mushrooms and you can easily use your family's favorites.
The fresh flavors of the zucchini, basil, and spinach had me excited for summer when I can run out to my garden to grab the ingredients for this dish!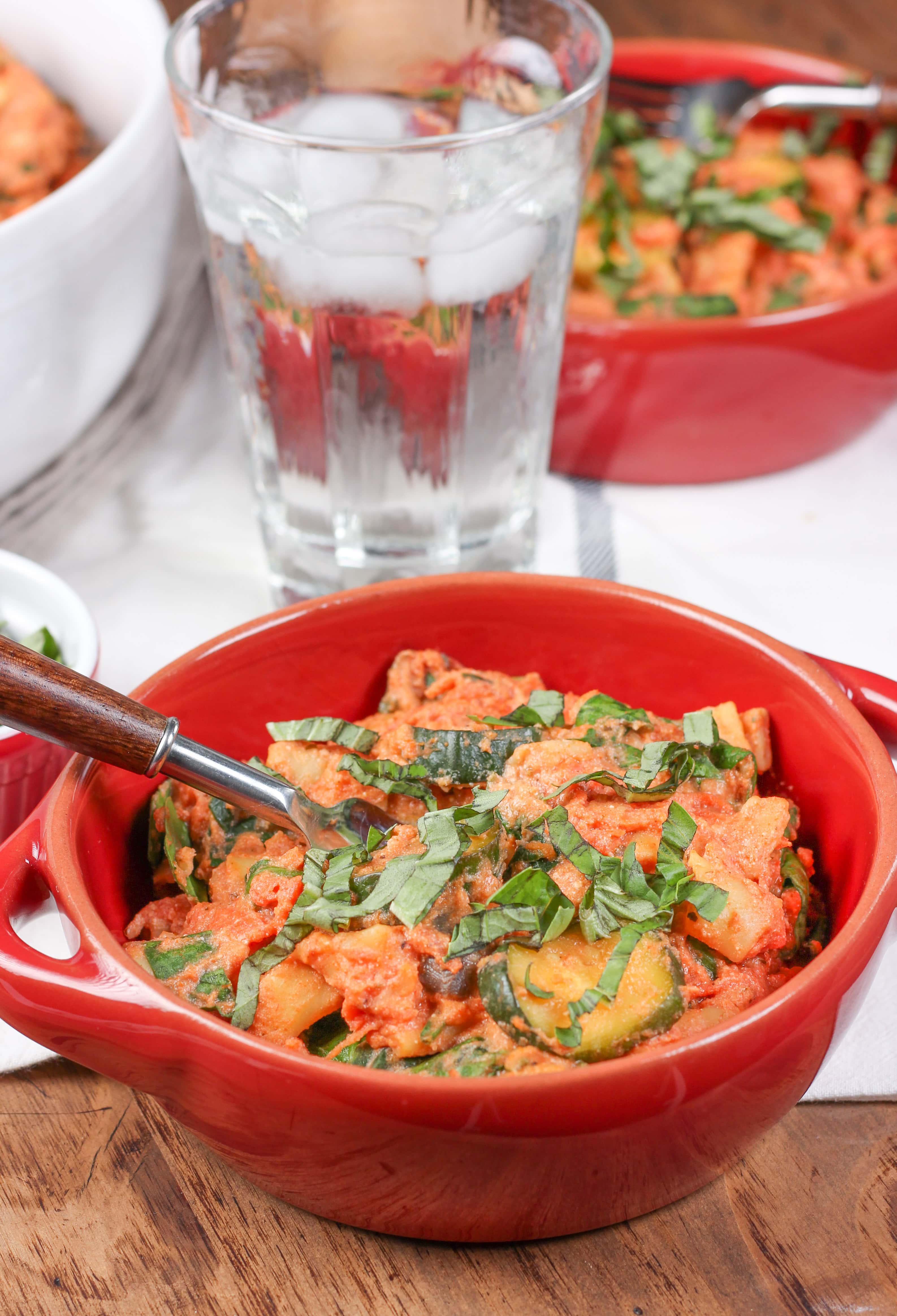 My husband stated more than once while eating this pasta bake that it needed to go on our menu again! And I have to agree! The pasta was perfectly tender and there was a good amount of cheesiness without it being too greasy.
And my favorite part? All the fresh veggies that you can add! Turn it into a dish that the whole family will love!
Want a chance to win this cookbook for yourself? Simply leave a comment below telling me your favorite home-cooked meal! That's it. Good luck!
Can't wait to see if you won? You can buy the a copy here.
Slow Cooker Pasta Bake
Author:
Prep time:
Cook time:
Total time:
Ingredients
4 cups jarred marinara sauce
12 ounces uncooked ziti pasta
1 medium zucchini, cut into 3/4 inch pieces (about 2 cups)
1 1/2 cups matchstick carrots
1 1/2 cups ricotta cheese (about 12 ounces)
1 cup shredded mozzarella cheese
3/4 cup finely shredded Parmesan cheese
2/3 cup sliced mushrooms*
1/3 cup water
3 cups roughly chopped baby spinach
1/4 cup fresh basil leaves
Instructions
Lightly coat a [url href="http://amzn.to/2ExEXRT" rel="nofollow" target="_blank"]5-quart slow cooker[/url] with cooking spray. Add the marinara sauce, pasta, zucchini, carrots, ricotta, mozzarella, Parmesan, mushrooms, and water; stir to combine. Cover and cook on LOW until pasta is tender, about 1 hour and 30 minutes to 2 hours.
Gently fold in the spinach until wilted. Spoon into serving bowls, and top evenly with basil.
Notes
*Original recipe calls for 1 (2 ounce) can sliced black olives, drained[br]**Choose your favorite vegetables to make this recipe. Just keep in mind if they're tender leafy greens like the spinach, stir them in at the end.
This recipe is used with permission from: Valerie's Home Cooking.
This post contains affiliate links.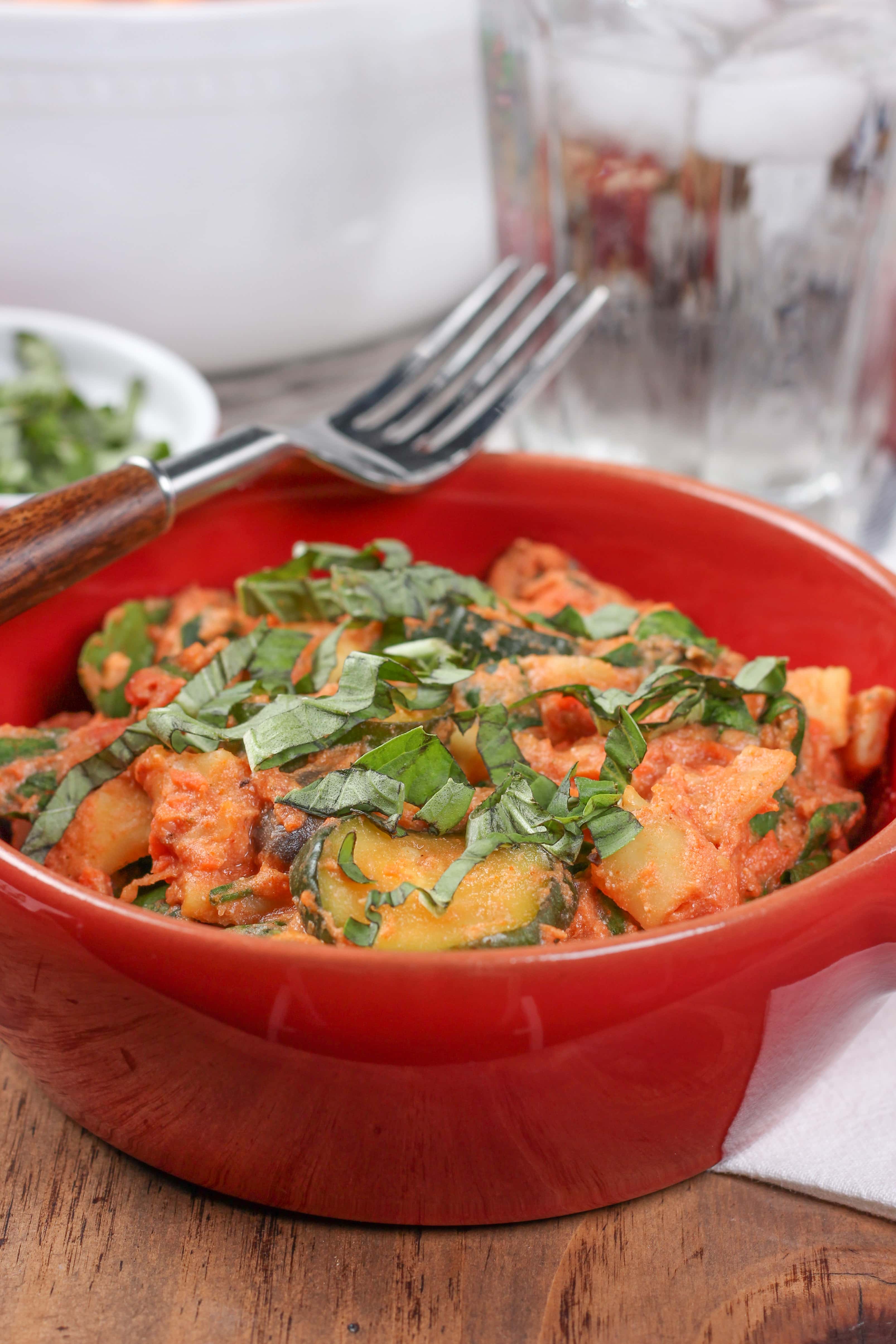 Disclaimer: I received this cookbook for review purposes only. All opinions are completely my own. Giveaway is sponsored by OXMOOR HOUSE, is open to US residents 18 years of age and older, and runs from 02/09/18-02/23/18.