You have your Thanksgiving dinner planned, but do you know what you and your guests will be eating before or after the big meal?
Or maybe company is staying a few days and you want to have something on hand for them to munch on.
Well, slow cooker cinnamon maple chex mix is the answer! This is a super easy recipe that is low maintenance and makes a lot!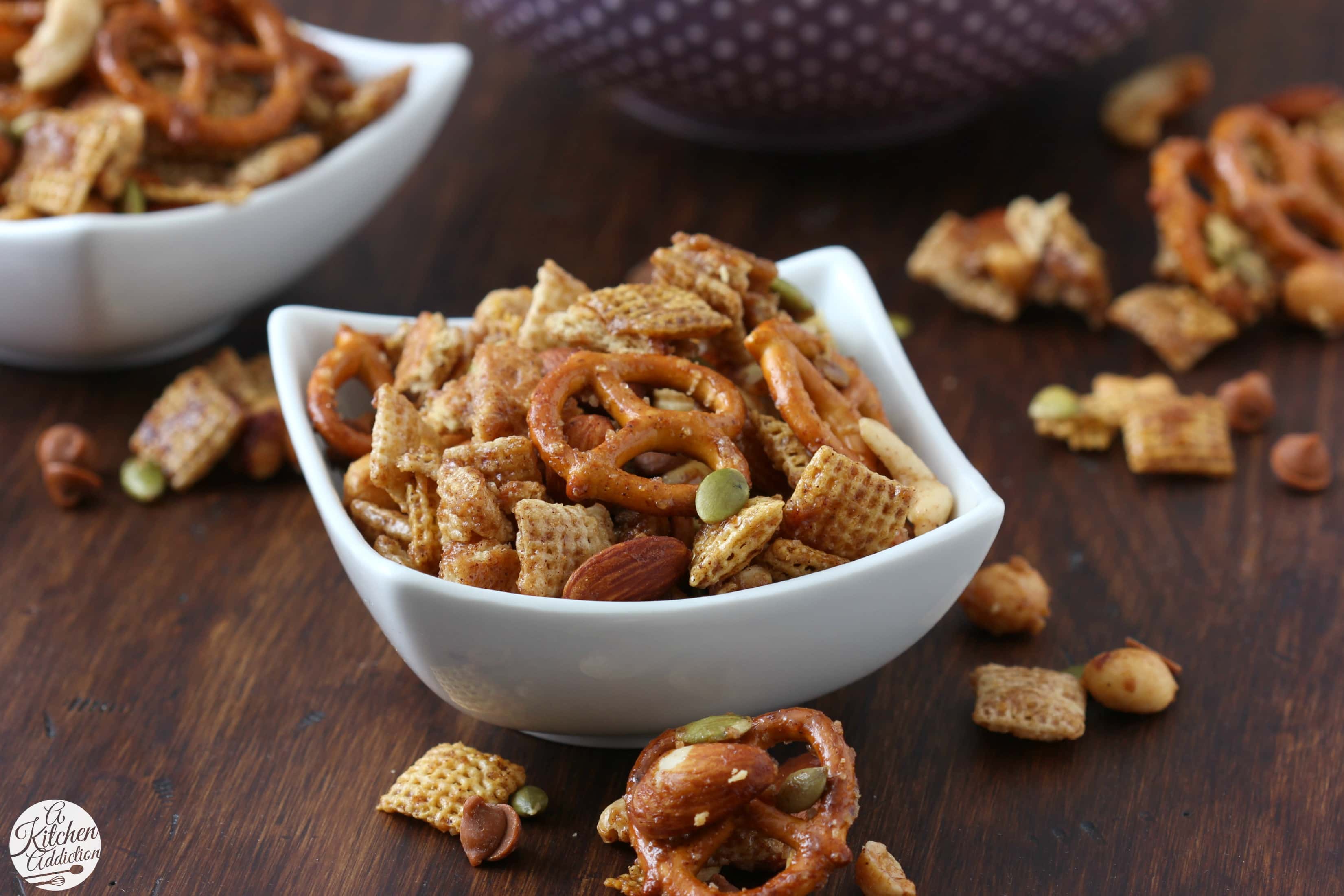 Just mix all of the dry ingredients together in your slow cooker, drizzle the wet ingredients over the top, and give it a stir. Then all you have to do after that is give it a quick stir every 20-25 minutes.
It's really that simple. Plus, you don't have to take up any oven space.
Of course, I don't have to tell you that along with the benefit of being super easy, this chex mix also makes the house smell amazing while it's cooking.
Cinnamon, maple, brown sugar, and vanilla all combine for one incredible aroma!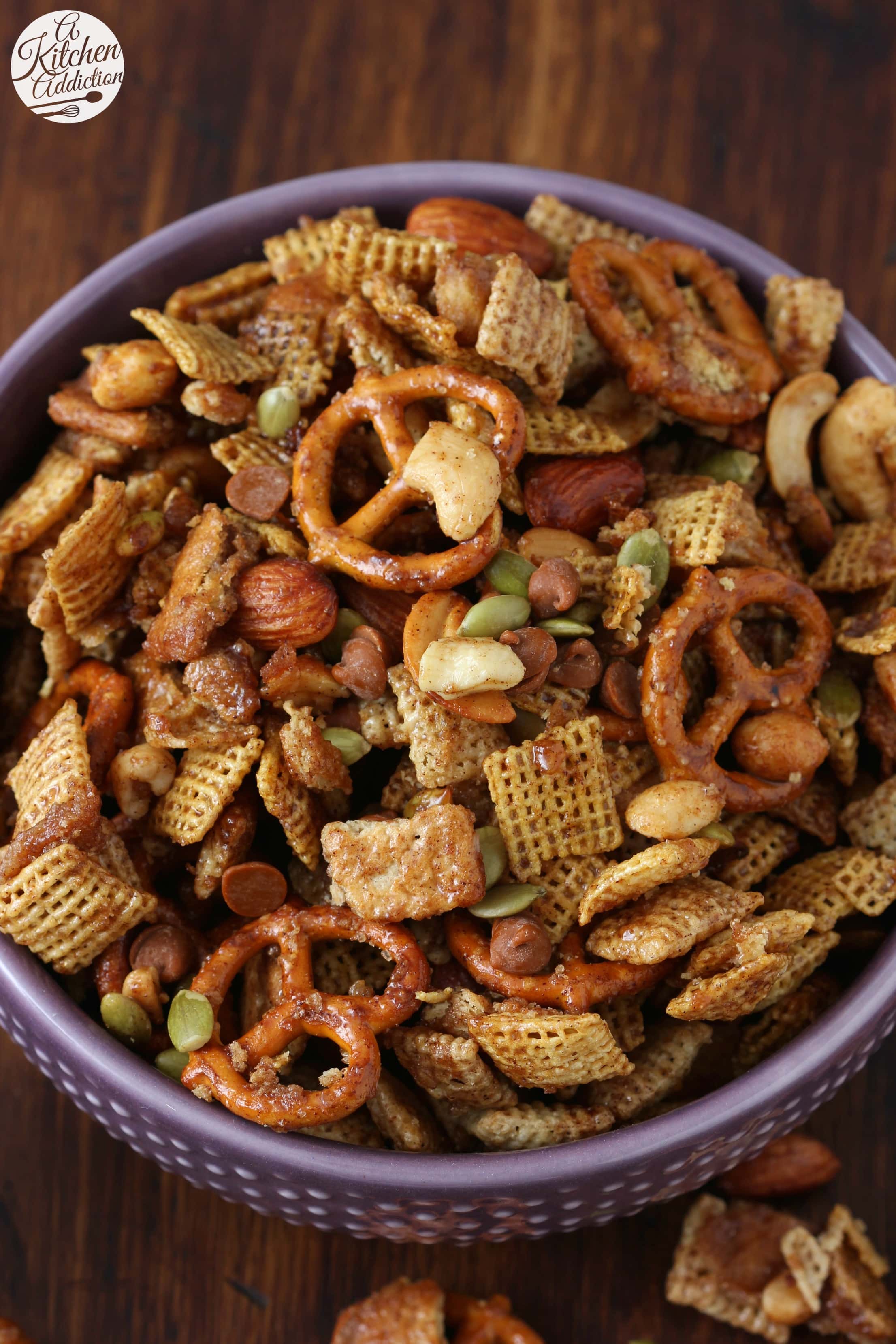 Mix and match ingredients to accommodate people's preferences and what you have on hand.
You may realize that one batch isn't good enough, so don't be surprised if you find yourself making a second batch after the first one quickly disappears!
I will be taking the rest of the week off for the holiday weekend. Happy Thanksgiving! Hope you have a wonderful time with family and friends!
This post may contain affiliate links.
Slow Cooker Cinnamon Maple Chex Mix
Author:
Ingredients
3 C Corn Chex™ cereal
3 C Rice Chex™ cereal
1 1/2 C mini pretzel twists
1 1/2 C coarsely broken graham crackers
1 1/2 C mixed nuts
1/2 C maple syrup
1/2 C butter, melted
1/4 C brown sugar
1 tbsp vanilla extract
1/2 tbsp maple extract
1 tbsp cinnamon
1/3 C cinnamon chips
1/4 C pepitas
Instructions
In a [url href="https://amzn.to/2zP6GKx" rel="nofollow" target="_blank"]6 quart slow cooker[/url], stir together cereals, pretzel twists, broken graham crackers, and nuts.
In a medium bowl, whisk together maple syrup, butter, brown sugar, vanilla extract, maple extract, and cinnamon until well combined. Pour over cereal mixture and stir until coated.
Cook uncovered on high for 2 – 2 1/2 hours, stirring every 20-25 minutes, until excess moisture is gone and mixture is only somewhat sticky. (You may be tempted to skip the stirring, but you want to make sure that the bottom pieces don't scorch and that the mixture cooks evenly!) Spread mixture out onto cookie sheets. Sprinkle with cinnamon chips and pepitas. Allow to cool.
Serve. Store in airtight container.